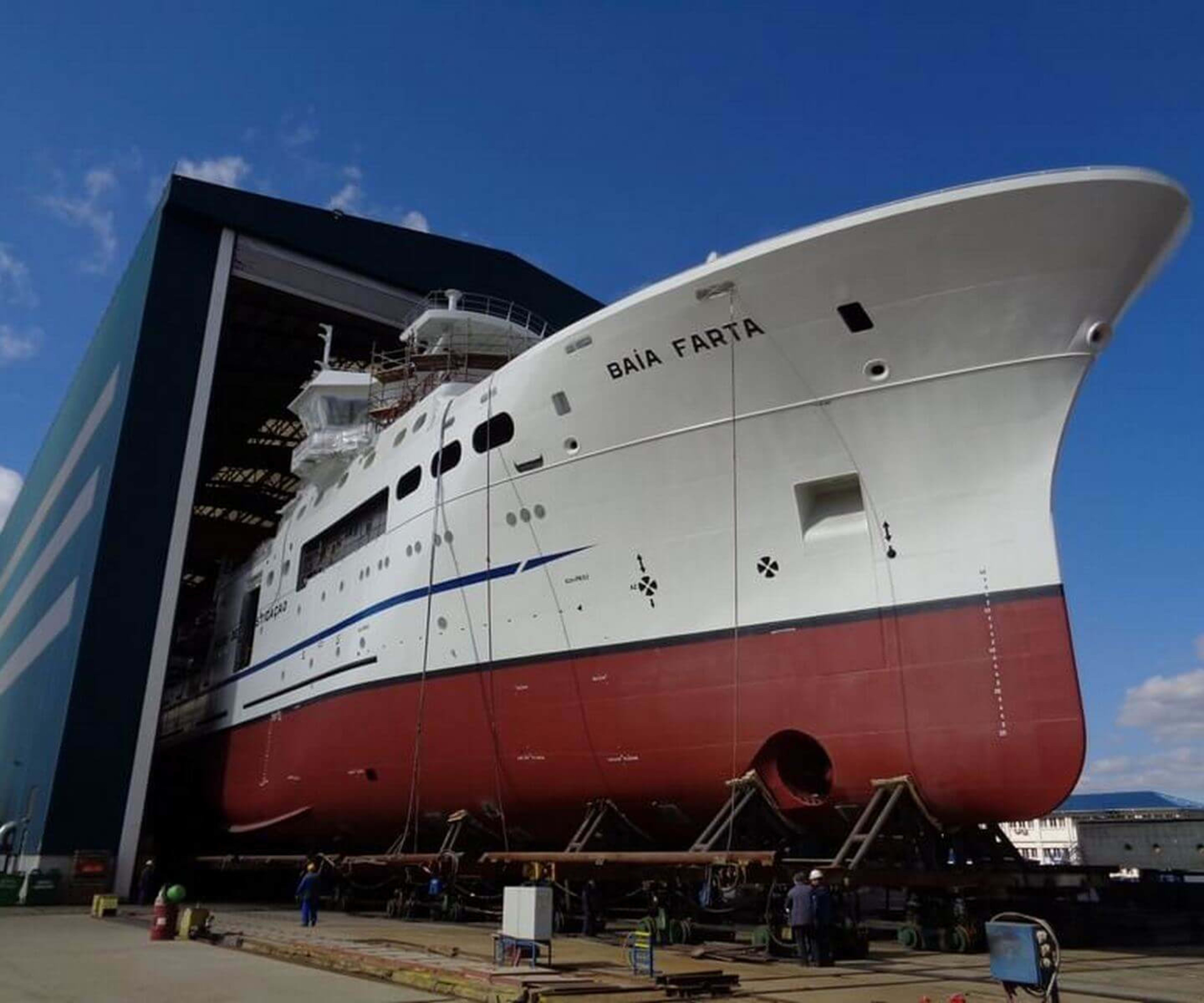 Damen launches cutting-edge Fishery Research Vessel for Angolan Fisheries Ministry
On 9th November, Damen Shipyards Galati launched a Fishery Research Vessel (FRV) 7417 for the Angolan Ministry of Fisheries. The sponsor of the vessel, named Baía Farta, was Dra. Isabel Cristóvão, director of Gabinete de Estudos, Planeamento e Estatística.
The Ministry is a long-standing client of Damen, having previously taken delivery of two 62-metre Fishery Inspection Vessels 6210 and a smaller FRV 2808. This new vessel boasts a number of state-of-the-art features.
The FRV has Silent A/F/R Class notation. Close attention is being paid to the design, construction and outfitting of the vessel in order to minimise noise and vibration both on board and underwater.
The FRV 7417 is suited to various purposes, including hydrographic operations, acoustics research, pelagic and demersal trawling, plankton, water, environmental and geographical sampling, oil recovery and emergency towing operations.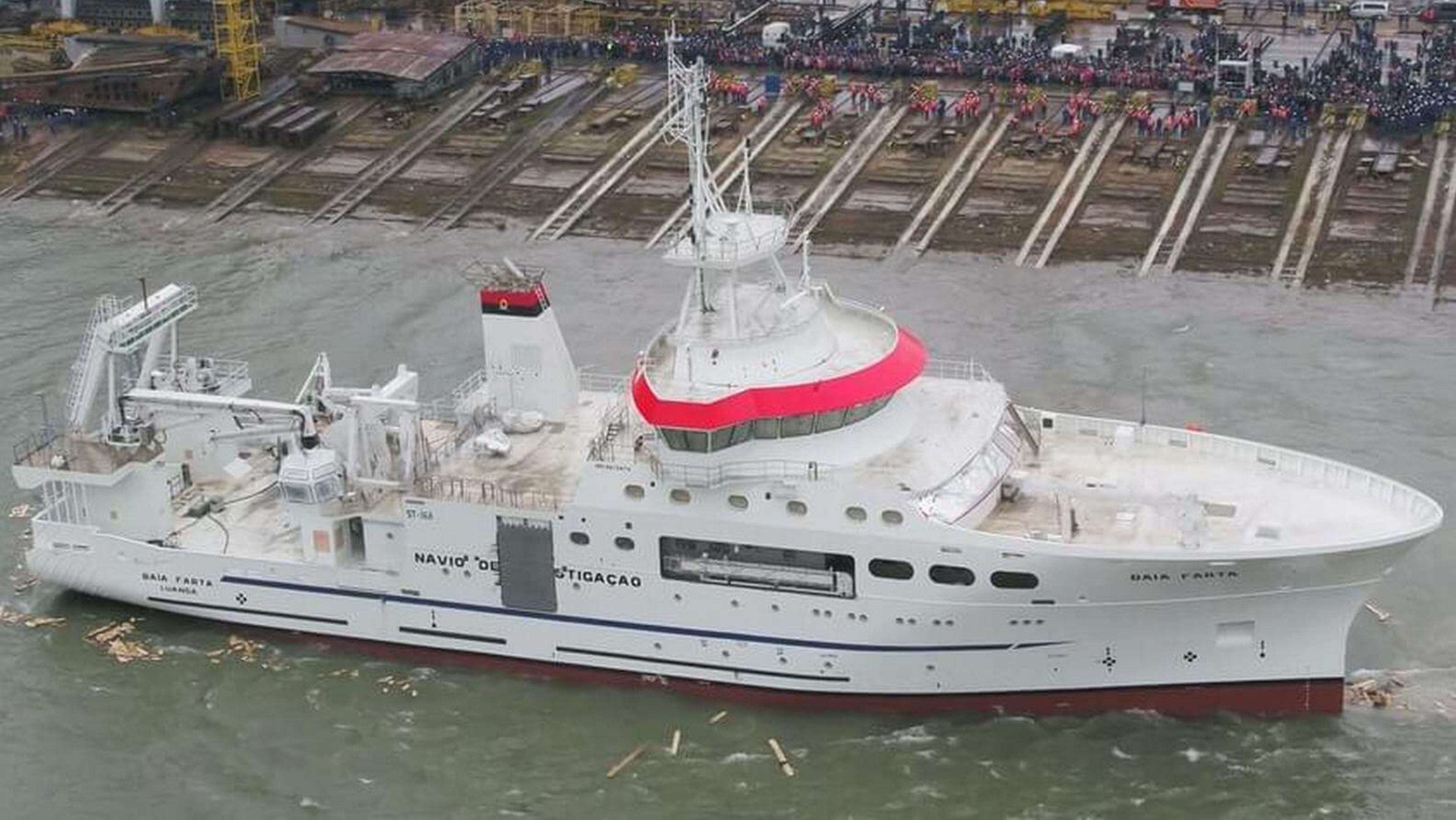 Friso Visser, Damen Regional Director Africa, said: "This vessel represents the future of fishery research, featuring cutting-edge technologies to make operations both sustainable and comfortable. She will enable the Angolan Fisheries Ministry to carry out research into its fishing grounds that will help to develop and preserve the nation's industry and environment."
 Baía Farta features a basic design from Skipsteknisk. Her construction has been an international project, involving input from Damen Shipyards Gorinchem and Damen Schelde Naval Shipbuilding in the Netherlands, with building taking place at Damen Shipyards Galati in Romania.
Watch the video about the launch of Angola Fishery research vessel click here.
Interested in a conversation?
Contact Damen Naval and get in touch with the experts in field