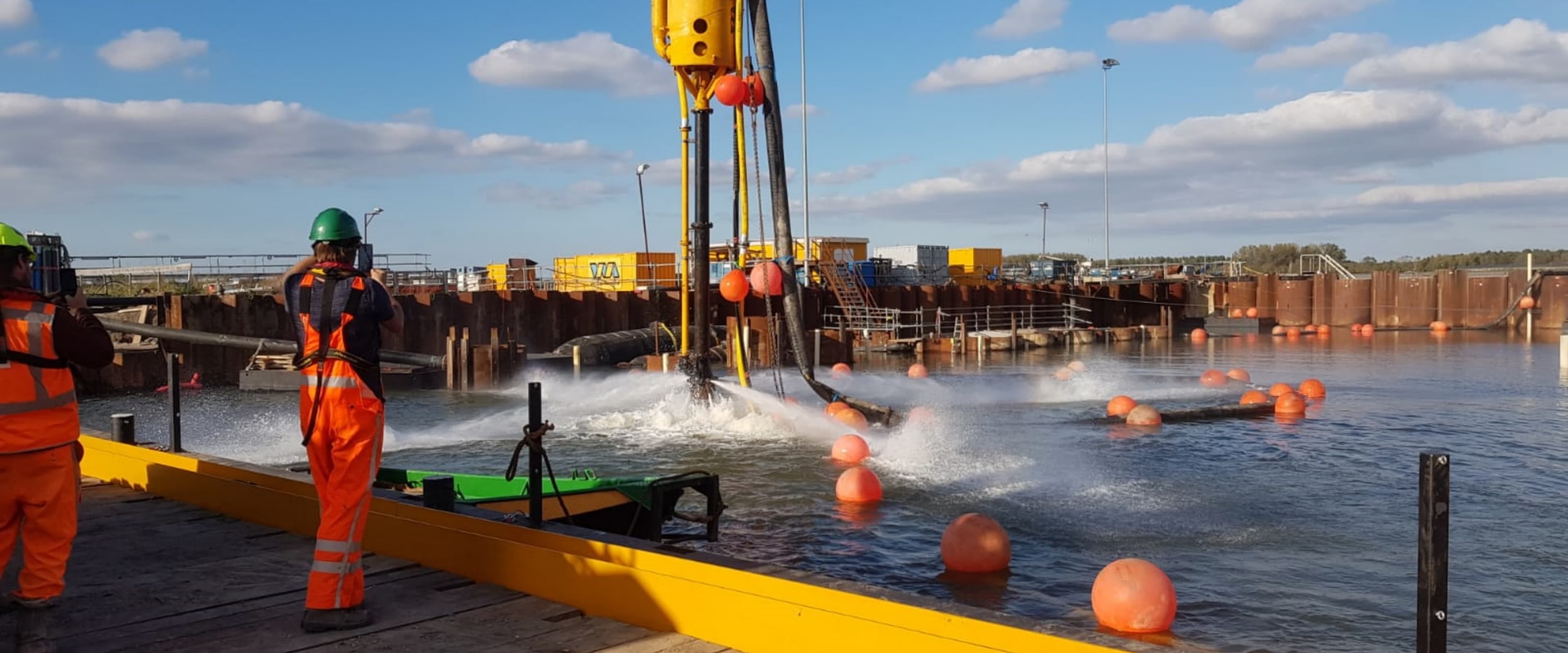 Hydraulically driven submersible dredge pumps
The small dredge pump that realises big things
COMPACT YET POWERFUL
Fit for any dredging job
The DOP submersible dredge pump is a heavy-duty slurry pump designed with a harsh dredging environment in mind. The compact submersed pump is directly powered by a hydraulic motor. The impeller has a large sphere passage and is cast in wear resistant material. This makes the DOP pump fit for any dredging job.
View DOP models
EXCHANGEABLE SUCTION HEADS
The 'jack of all trades'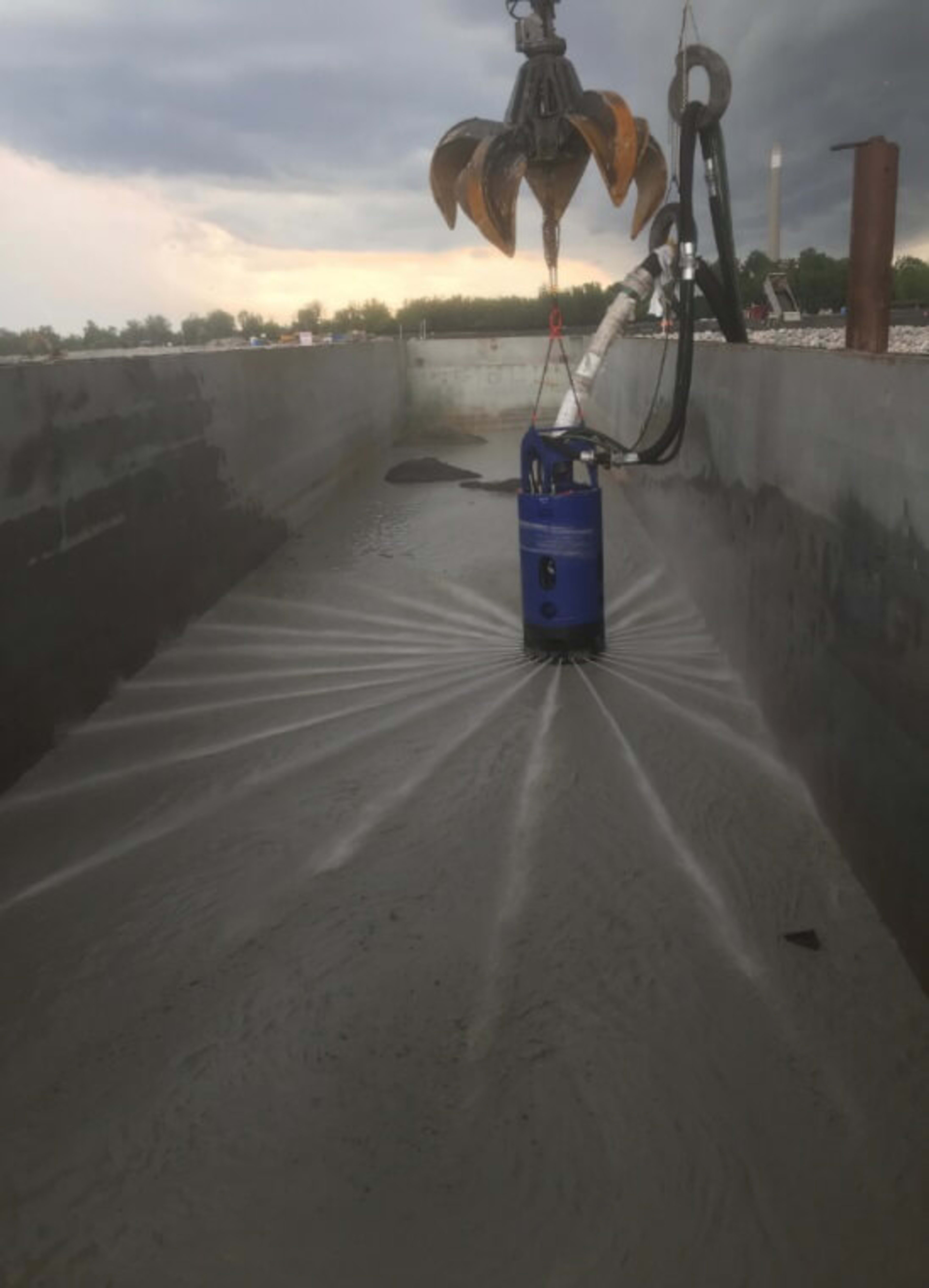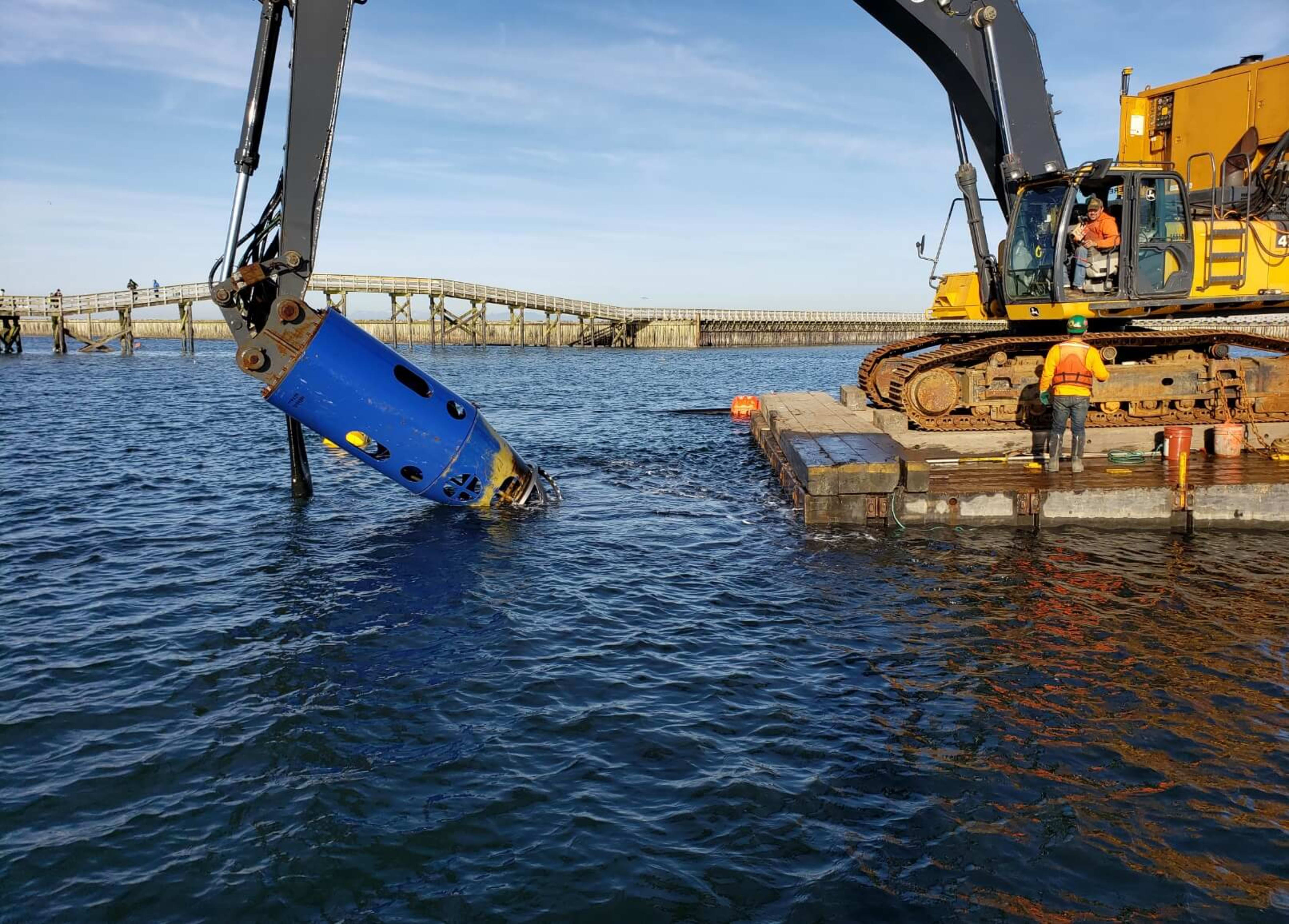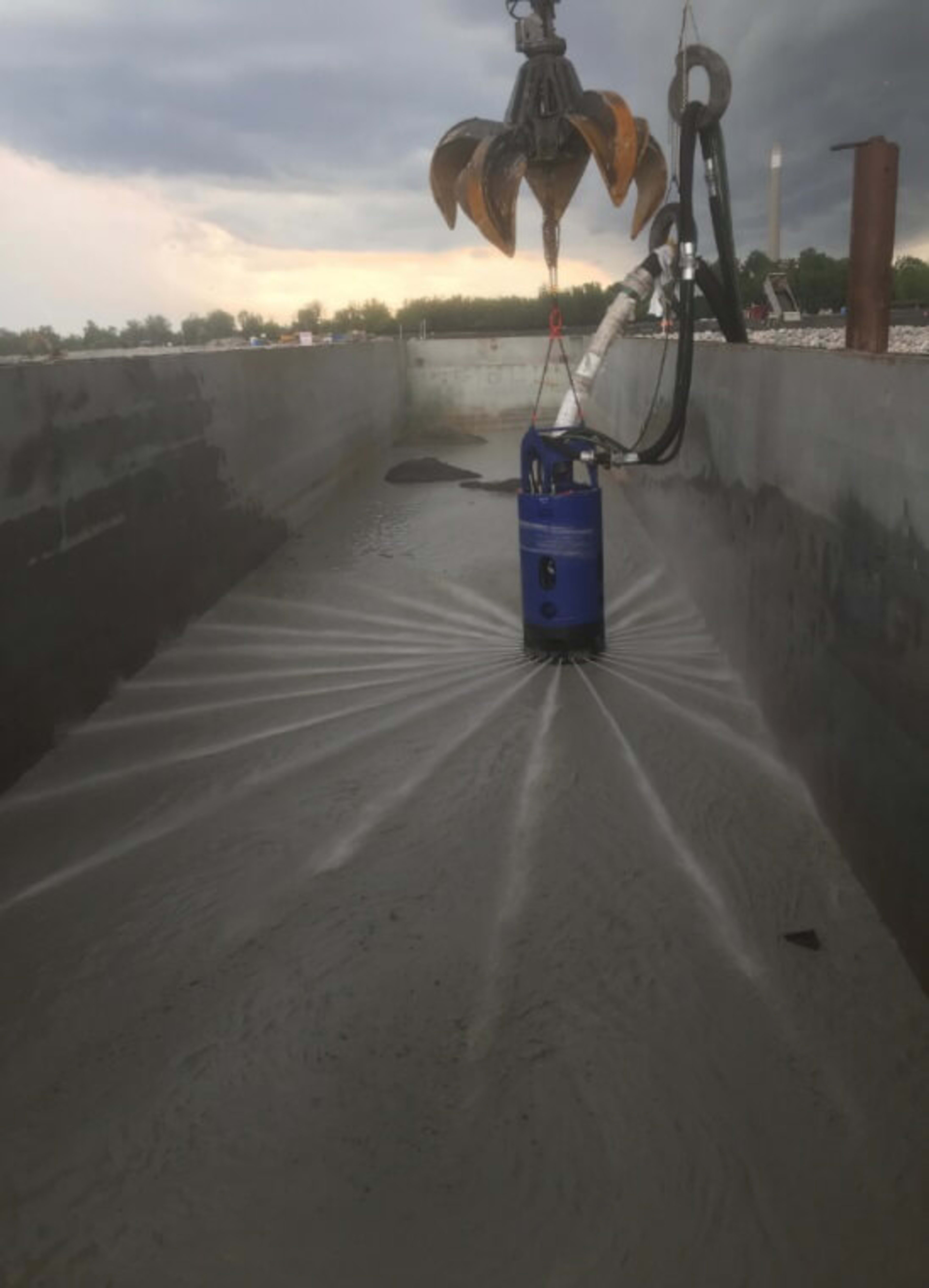 Even though the DOP pump may be the smallest piece of dredging equipment in your fleet, it may well be the most versatile one. The DOP pump unit adapts effortlessly to its next job as it can easily exchange its suction head. These range from a jet water assisted sand mining head, to a cutter unit to break up cohesive soils, and from an auger head for precision dredging to a leveller head for clearing building pits or barges. Therefore the DOP pump is transformed into the perfect tool for your next dredge job.
HOW DOES DOP DREDGING WORK?
The DOP dredge package
The equipment required for a DOP dredge job is usually quite straightforward. The DOP sub pump is attached to the boom of an excavator or hung in a crane. As the DOP pump is a hydraulic dredge pump it will run on either the hydraulics of the excavator, or on an additional power pack. The complete unit can be placed on a quay or pontoon, whatever the job demands. Additionally, flexible hoses or piping are required for the mixture discharge.
---
THE DREDGING PROCESS
Advantages of a submersed pump
The challenge in a dredge job is to maximise the dredge pump's mixture concentration. A higher concentration will result in improved dredging efficiency. The submersed DOP ensures that the concentration is maximised: it is located as close as possible to the sediment to be removed. Moreover, the static head improves the pump output. Additionally, a jet water assisted mining head or a cutter head will both loosen the bottom material, making it much easier to pump up. All these elements combine to optimise dredge production.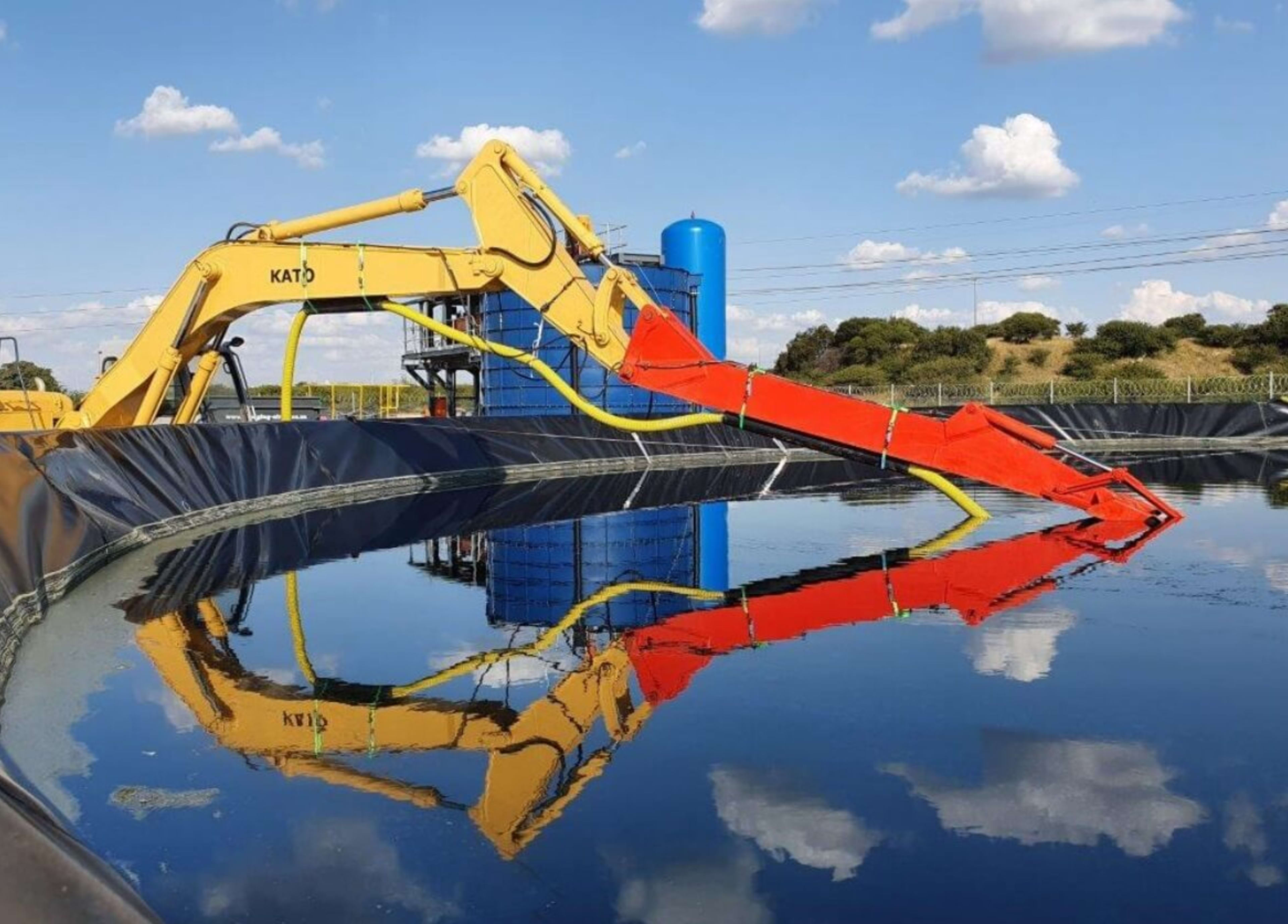 ---
STANDARD DREDGE PUMPS
Customised for any job
The dredge pump range and the series of exchangeable heads provide a wide range of mixture production - there is always one that perfectly fits your job. Moreover, the interchangeable suction heads have been designed to cover just about any project in suction dredging. As these small dredge pumps are for sale from stock, the lead times are nice and short.
---
WHAT DREDGE PRODUCTION DO YOU REQUIRE?
Impressive results from a small dredge pump
How much dredged material does your classification plant require? Or are you looking for a precision dredging suction pump? These extremes meet in the small dredge pump named DOP. The Damen DOP pump maybe a small piece of dredging equipment but you will certainly be impressed by how much output it produces!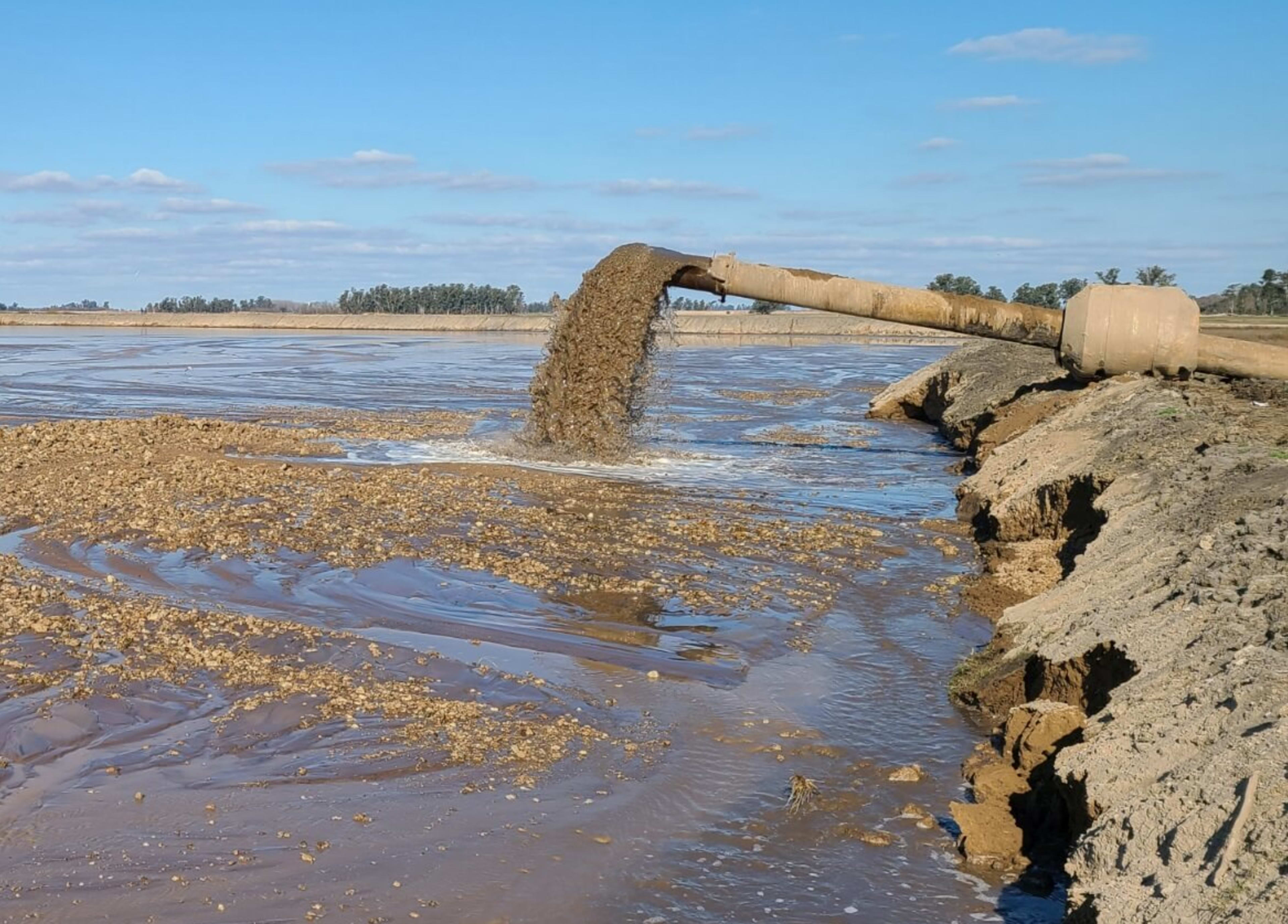 ---
Discover our DOP pumps
Check the DOP pump production to see which one matches your dredge job.
Show models
What type of DOP suits you best?
Let's discuss the dredging works you need to do and we will offer you the dredge pump which perfectly matches your requirements.
MAKE YOUR NEXT JOB A DOP JOB
Your partner in dredging
Dredging requires more than just shipping a dredge pump. It requires more gear such as dredge piping and power packs to do the job, and it requires crew training and project management to bring the works to a successful conclusion. Damen can assist you when starting up your project, and we are also there for you during the full lifecycle of your DOP dredge pump.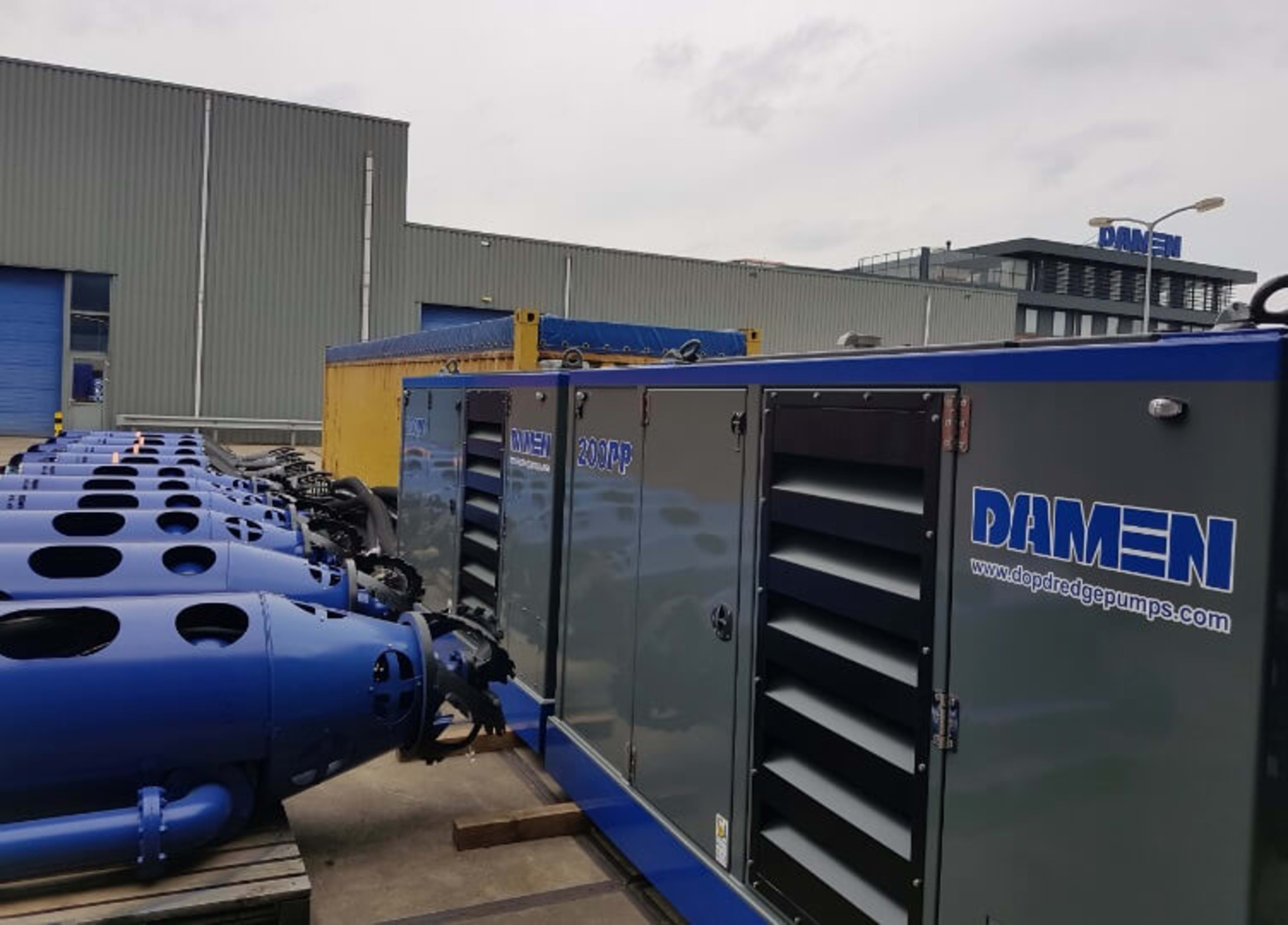 Package delivery
The DOP submersible dredge pump can be delivered from stock as a single item. Yet, for a swift and practical start-up, we can supply a complete dredging package. This package can include another suction head for the sub pump, hoisting gear to facilitate crane mounting, hydraulic hoses and much more.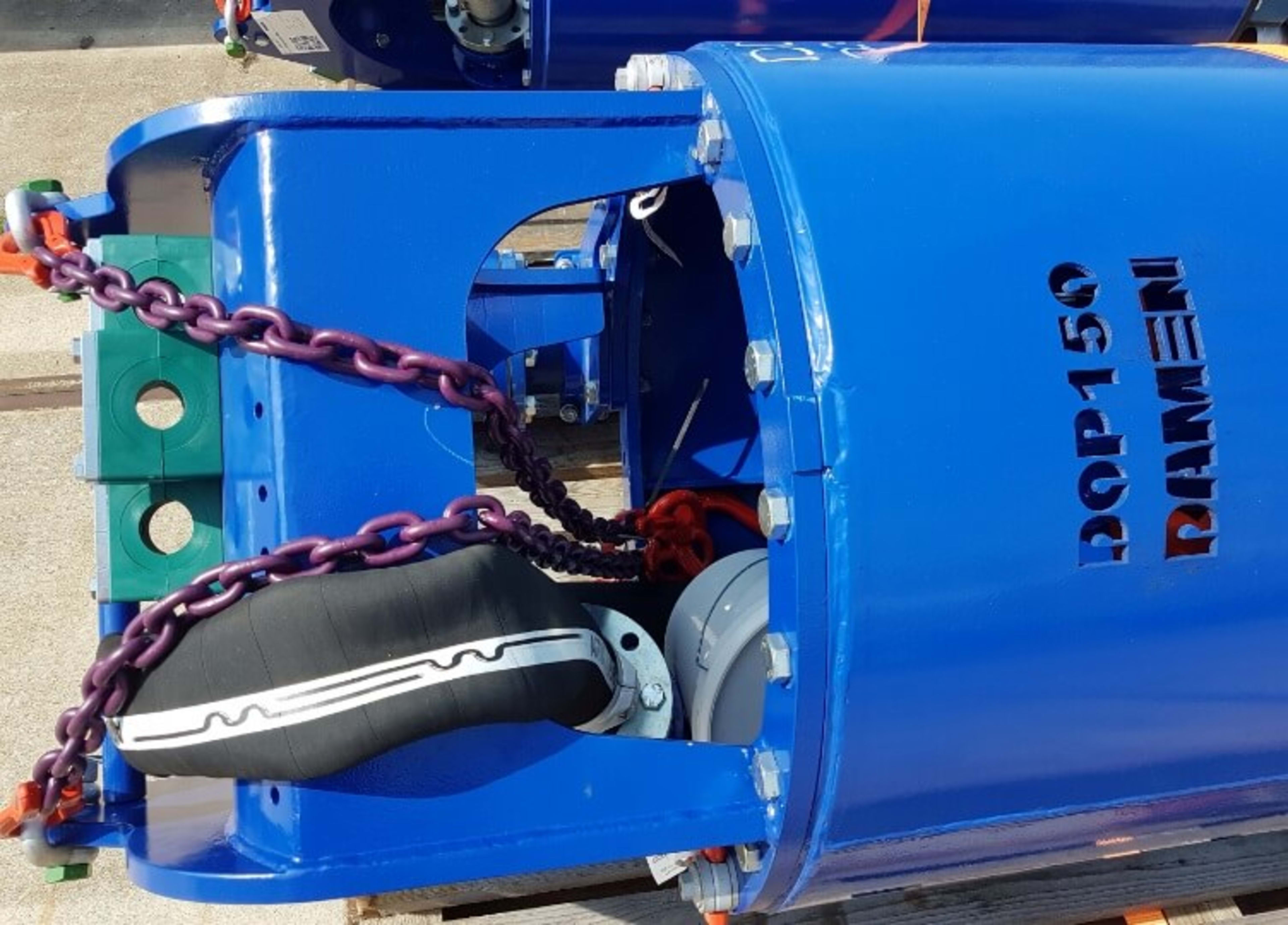 Getting started
While your new DOP dredge pump is being shipped, make use of this time to get prepared. Arrange the excavators' connection, or check the available power, prepare the hydraulics for the dredge pump drive… This enables you to swiftly start your dredging job upon delivery of DOP pump. Make use of our checklist.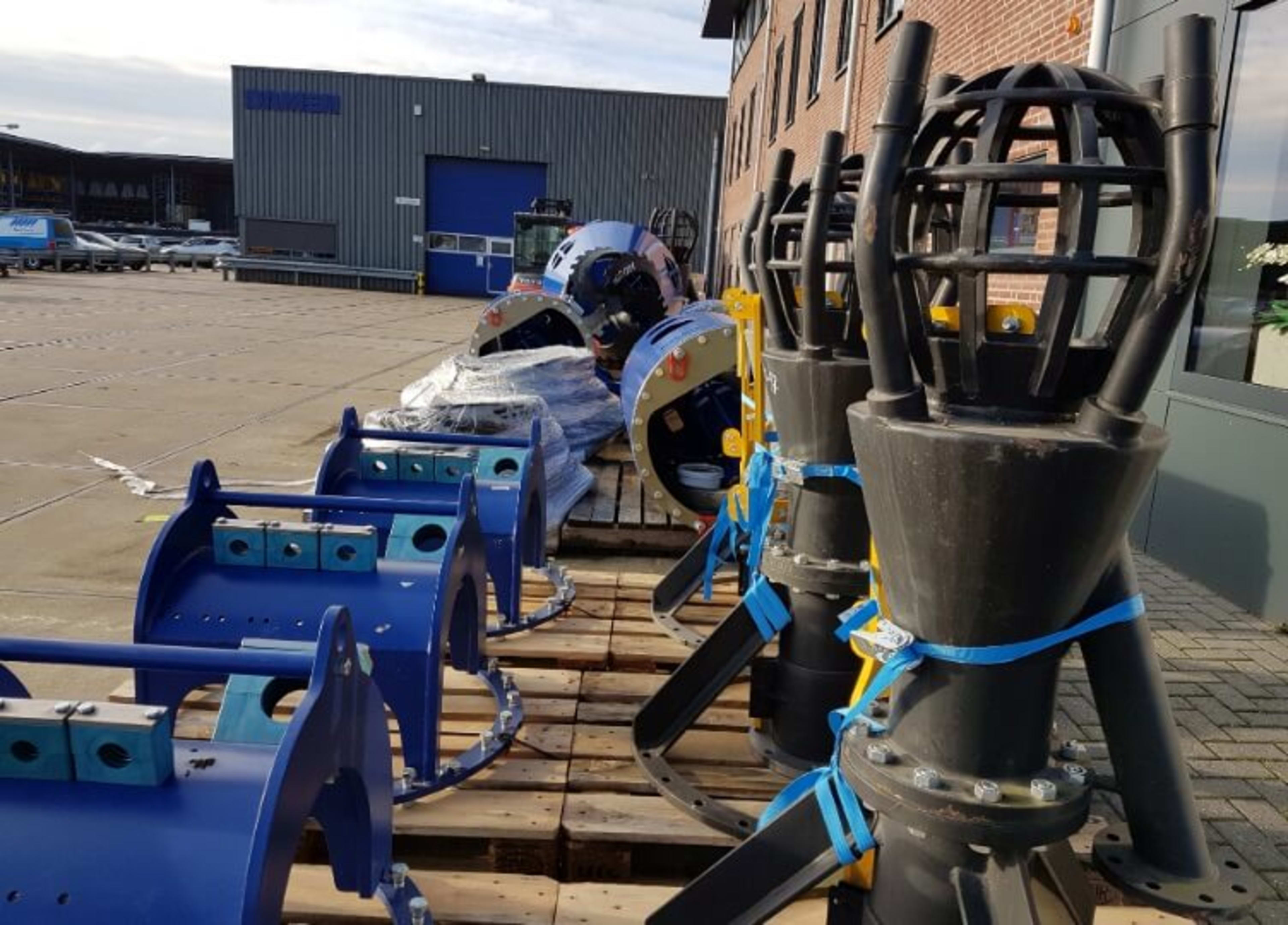 Wear & spare parts deliveries
The DOP dredge pump has been designed to pump abrasive materials; it will pumps tonnes of gravel, sand and other slurries. Consequently, the heavy cast pump parts will be subjected to wear. Seals may need replacement and bearing oil has to be exchanged. All these can be shipped to your jobsite.