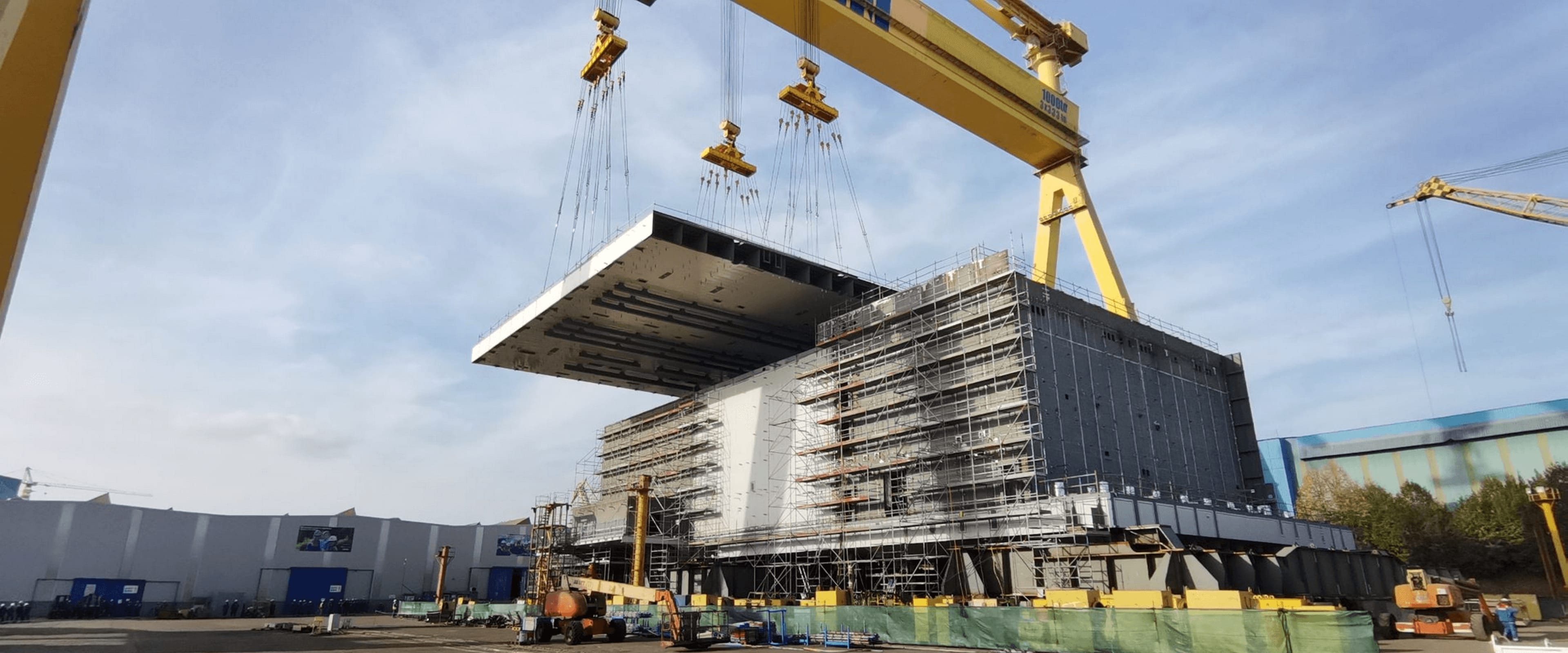 Your reliable partner for quality offshore constructions
Constructed to the highest safety standards
The connection to a renewable future
Damen Offshore Construction offers operators in the offshore energy and aquaculture sectors a complete construction service for a wide range of offshore structures. These include HVDC topsides, grillages, CALM buoys, floating wind foundations and fish farms. Our primary build location, Damen Shipyards Mangalia in Romania, has an experienced workforce. The yard is fully equipped and certified to fabricate very large structures safely, on time, on budget and to the highest quality.
Ensuring health and safety is our top priority
HSE
As a family business, our main focus when talking about health and safety is care and prevention. Processes and procedures are means to an end, but ultimately what we need to focus on is prevention. While digitalization and automation are key parts of our strategy, our constructions are still built by colleagues and co-makers, and making sure that they come home safely every day is deeply rooted in our core values.
---
Qualified for the job
Quality
Damen Shipyard Mangalia is fully certified for offshore construction, with ISO3834, EN1090, EN 9001, EN 45001 and EN 14001 accreditation. The workforce is experienced in working on large, custom projects, with the yard responsible for the building of some of Damen's largest vessels to date.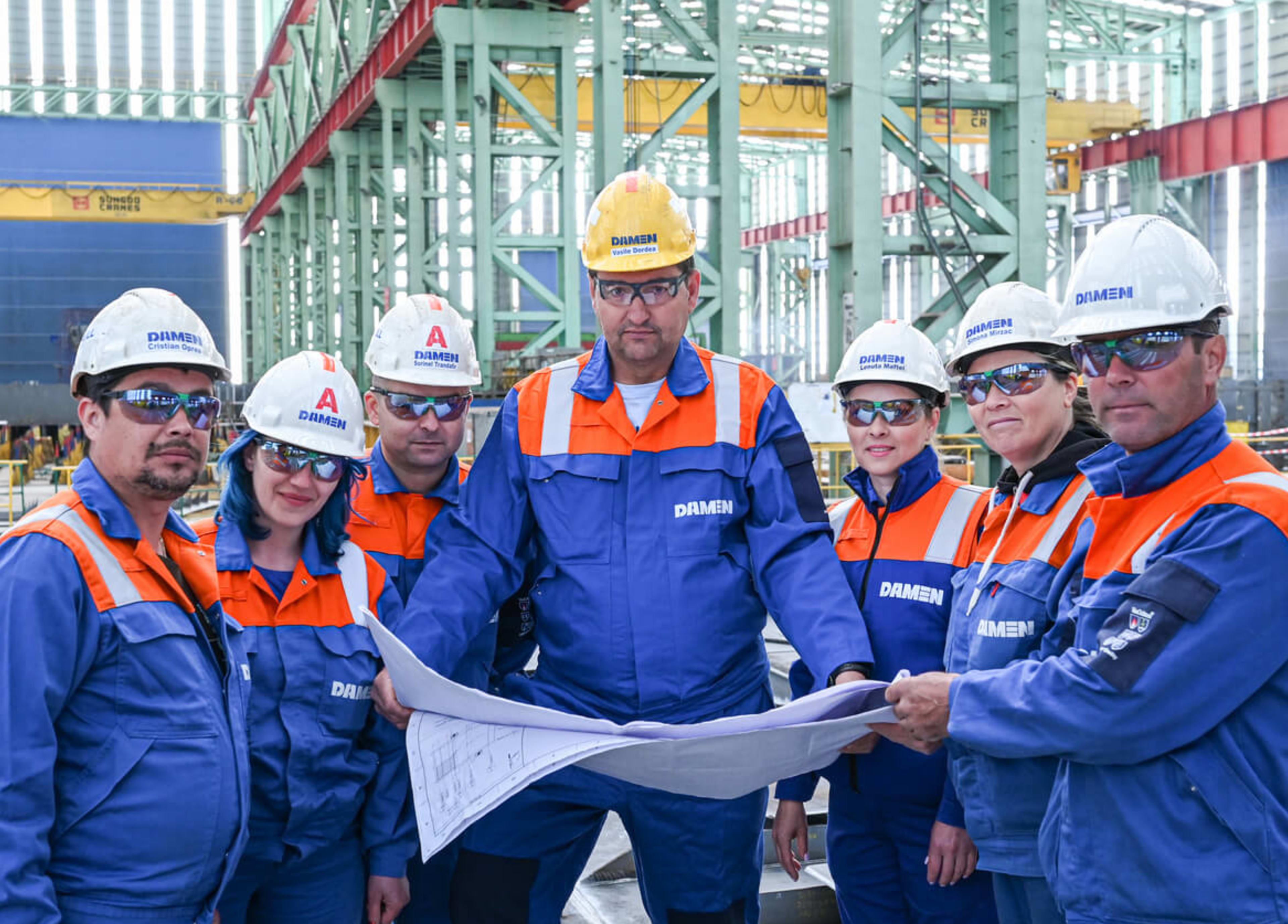 ---
The perfect partner for your project
Capabilities
Damen Shipyards Mangalia is fully equipped to handle very large structures. Key equipment includes an automated panel line, humidity and temperature-controlled blasting and painting cells, and a 1,000 tonne gantry crane. Together these ensure high productivity together with consistent quality.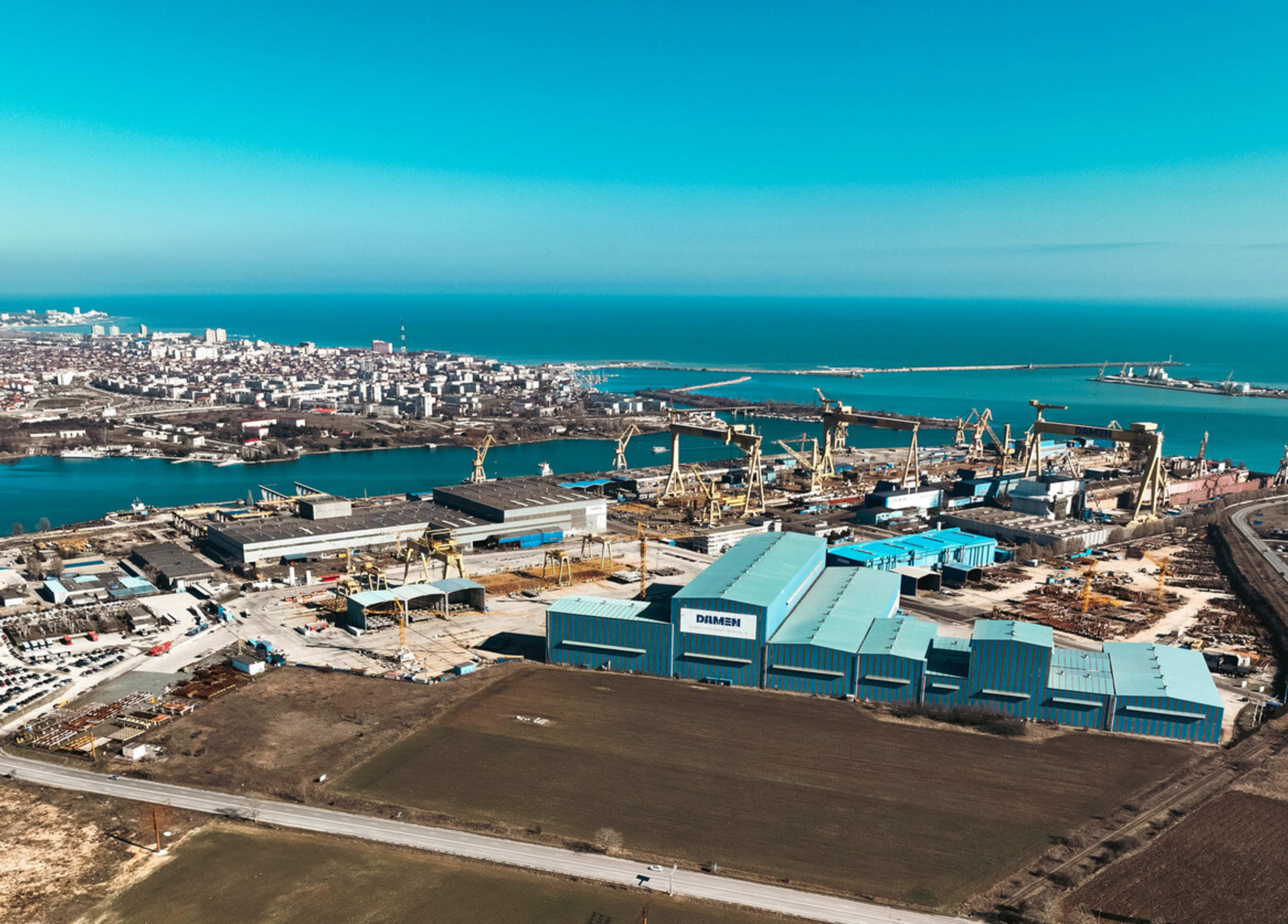 ---
Interested in a conversation?
Want to know how Damen can help you in creating your Offshore Construction to the highest quality standards?