Safe & reliable transport in remote areas
Modular Ferries
Fit for purpose
Modular Ferries
Our Modular Ferries provide customers with an entire vessel configured out of container-sized units. The ferries can easily be transported to remote areas to be assembled on site.
Based on robust and proven technology, the ferries are also easy to maintain, resulting in reliable and predictable operations. The modular system means that the design can be modified, making it suitable for today but also for the future.
This fit for purpose design allows operators to provide safe and sustainable crossings.
View models
Versatile solution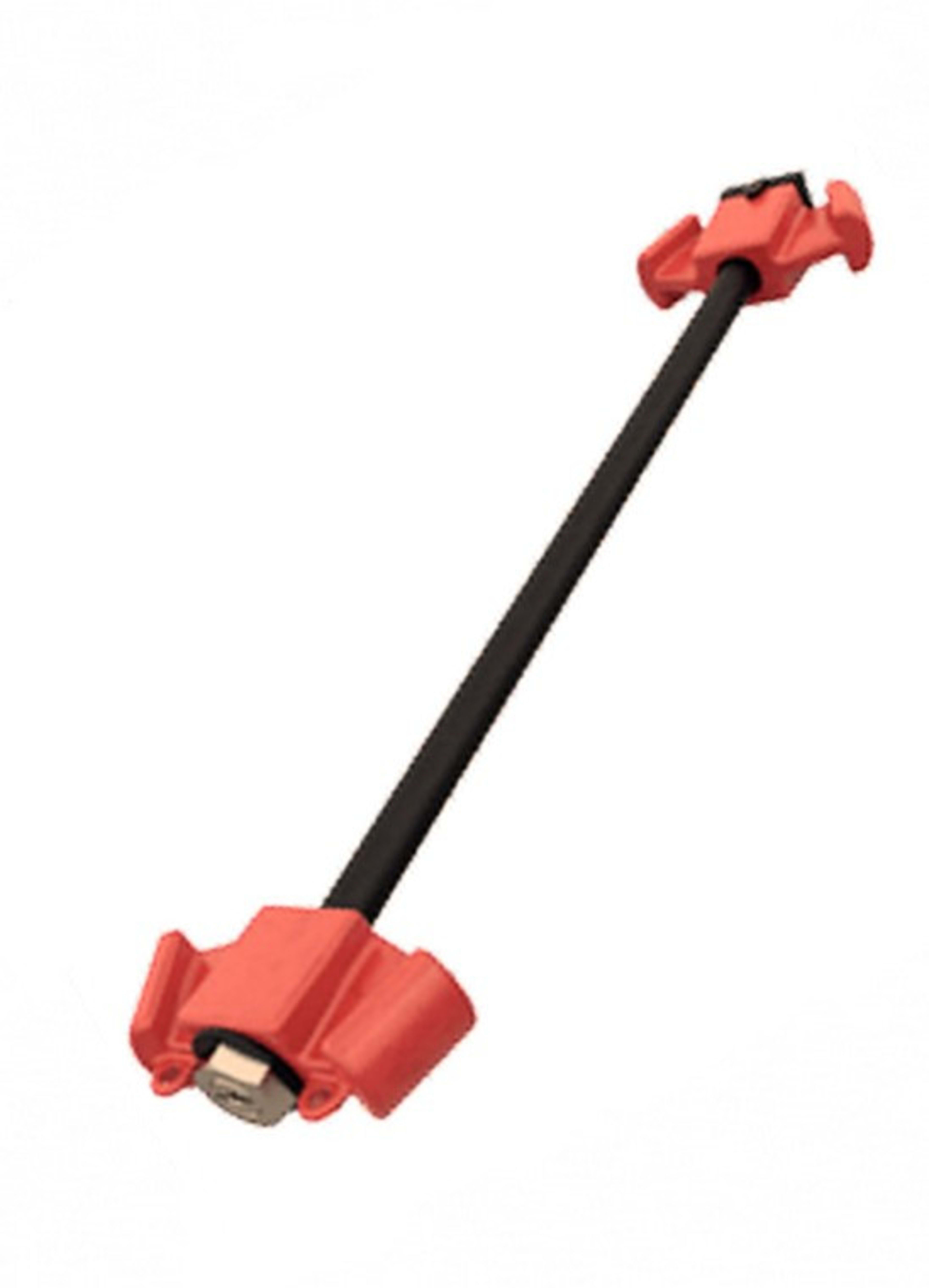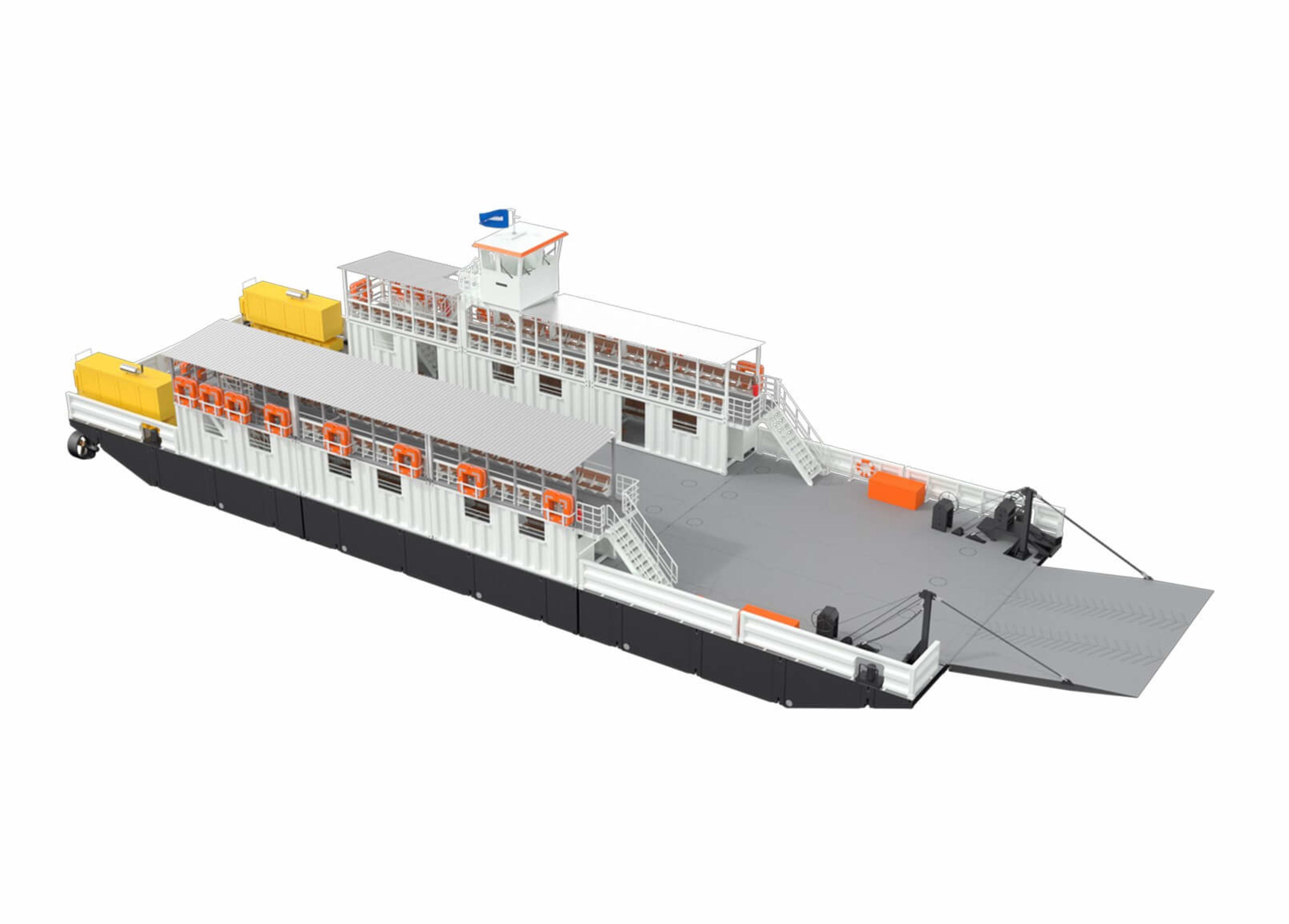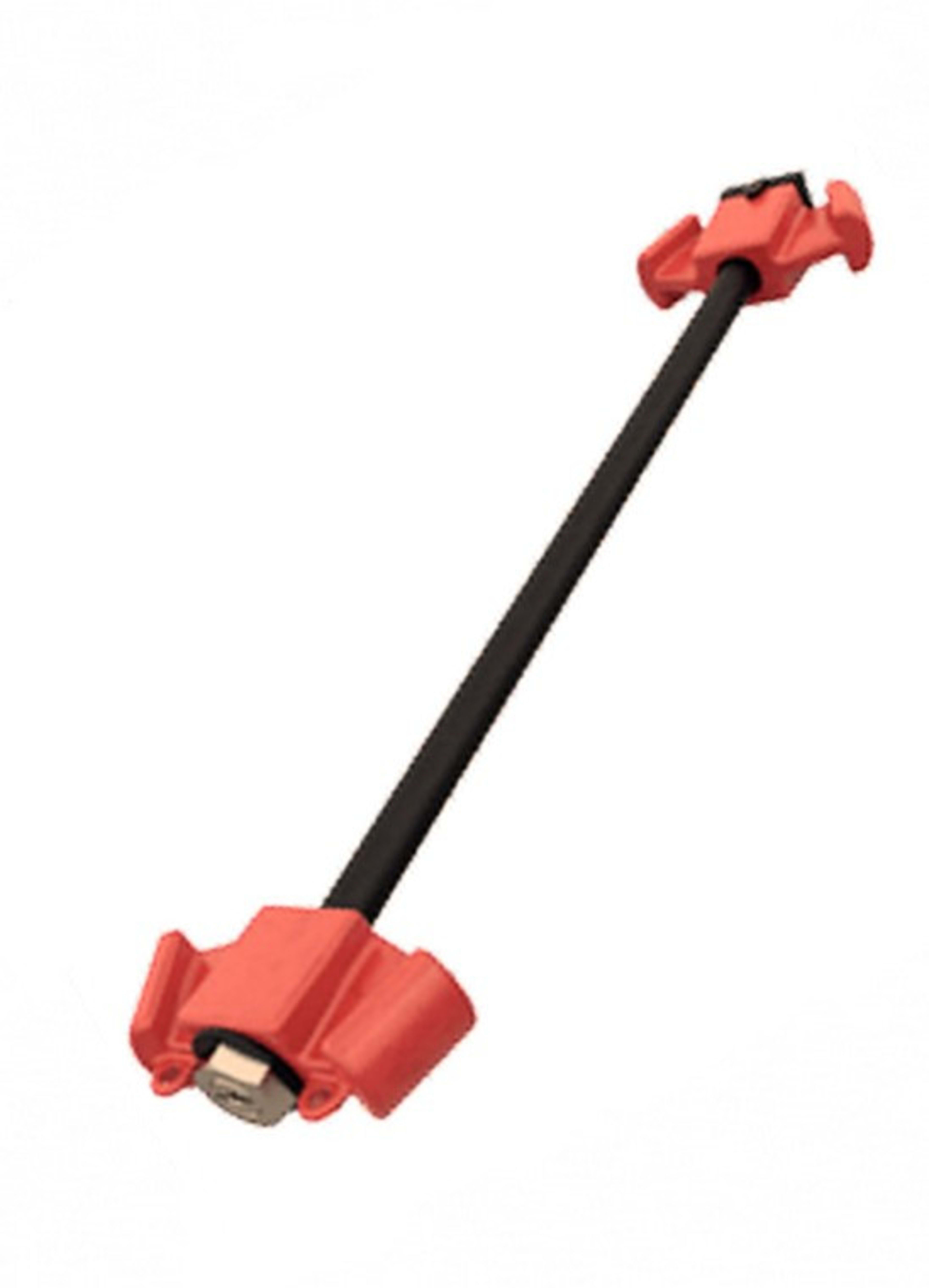 The basis of the Modular Ferry are the Damen Modular Barges (DMB). These container sized (20 and 40ft) units can be easily transported to remote areas for assembly on site. You can take your operation almost anywhere in the world. The modular design can also be modified, making it suitable for today and for the future.
Modular Ferry 3012
This fit for purpose ferry is in service on a river crossing in East Africa and is capable of transporting 18 vehicles and 200 passengers at speeds of up to 9 knots.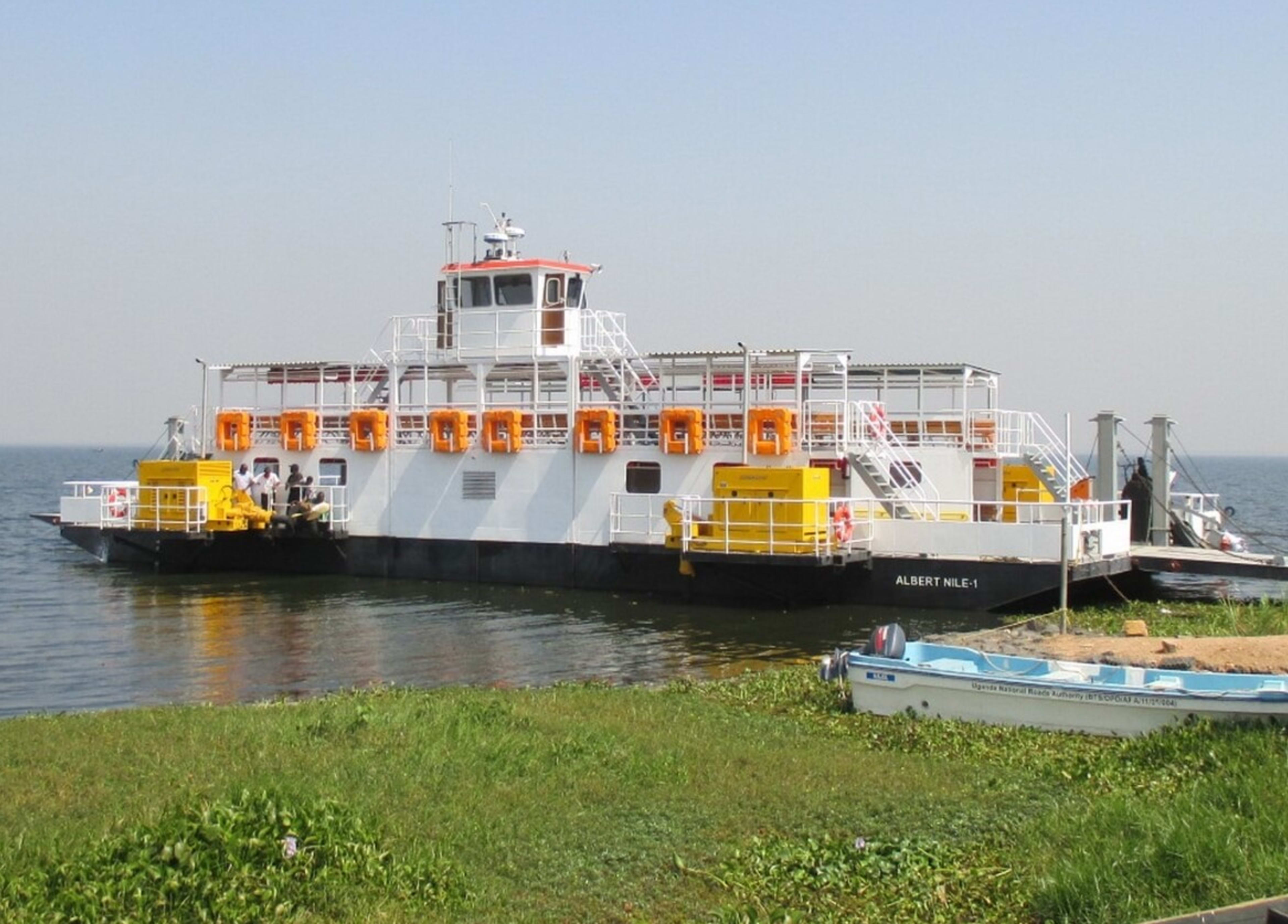 ---
Modular Ferry 2412
This busy ferry is sailing on inland waterways in Africa and is equipped with two heavy-duty ramps especially designed for beaching.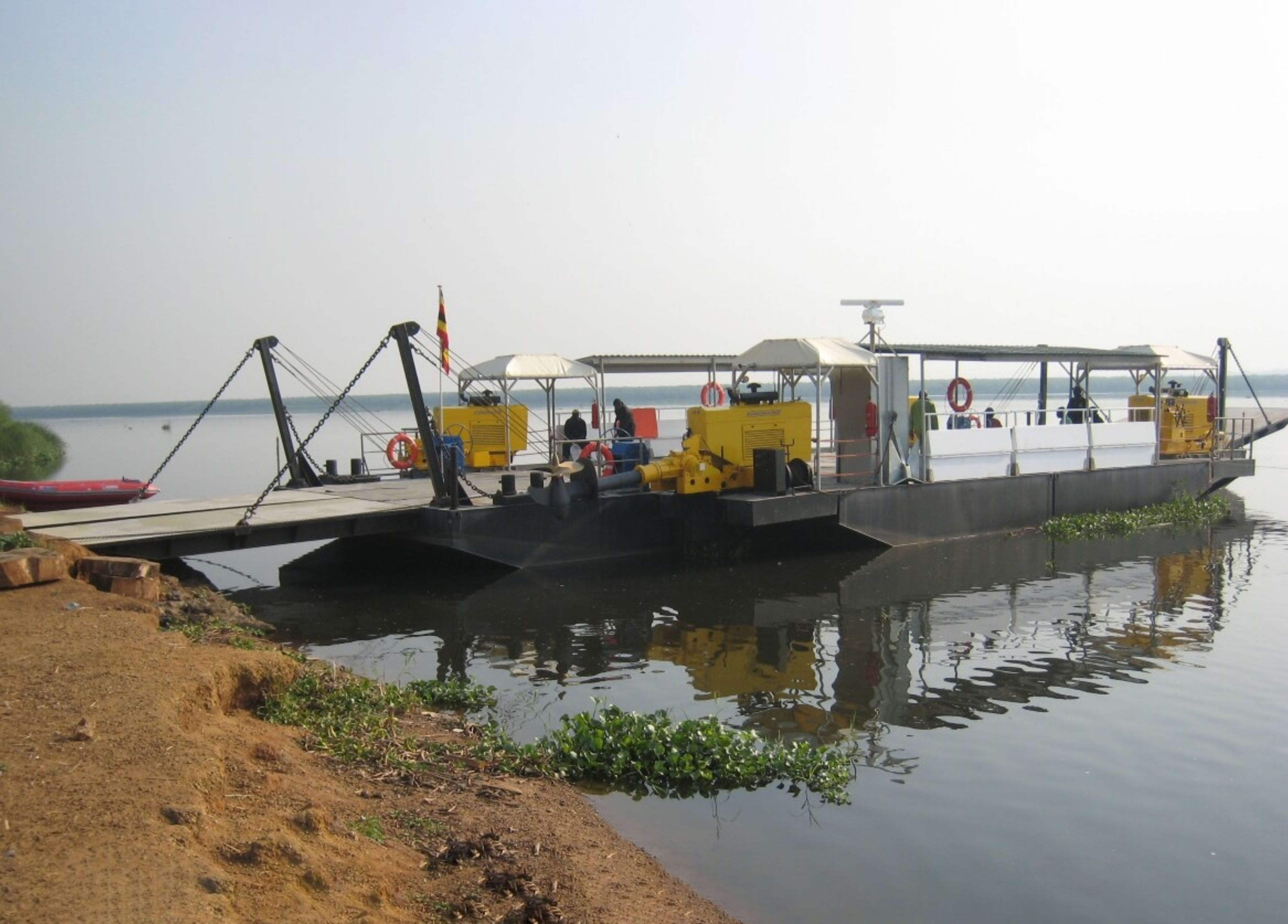 ---
Modular Ferry 2010
This ferry is in service on a river crossing in East Africa. The efficient layout of the wheelhouse offers an unobstructed view in all directions, which is vital for safe sailing in busy waterways.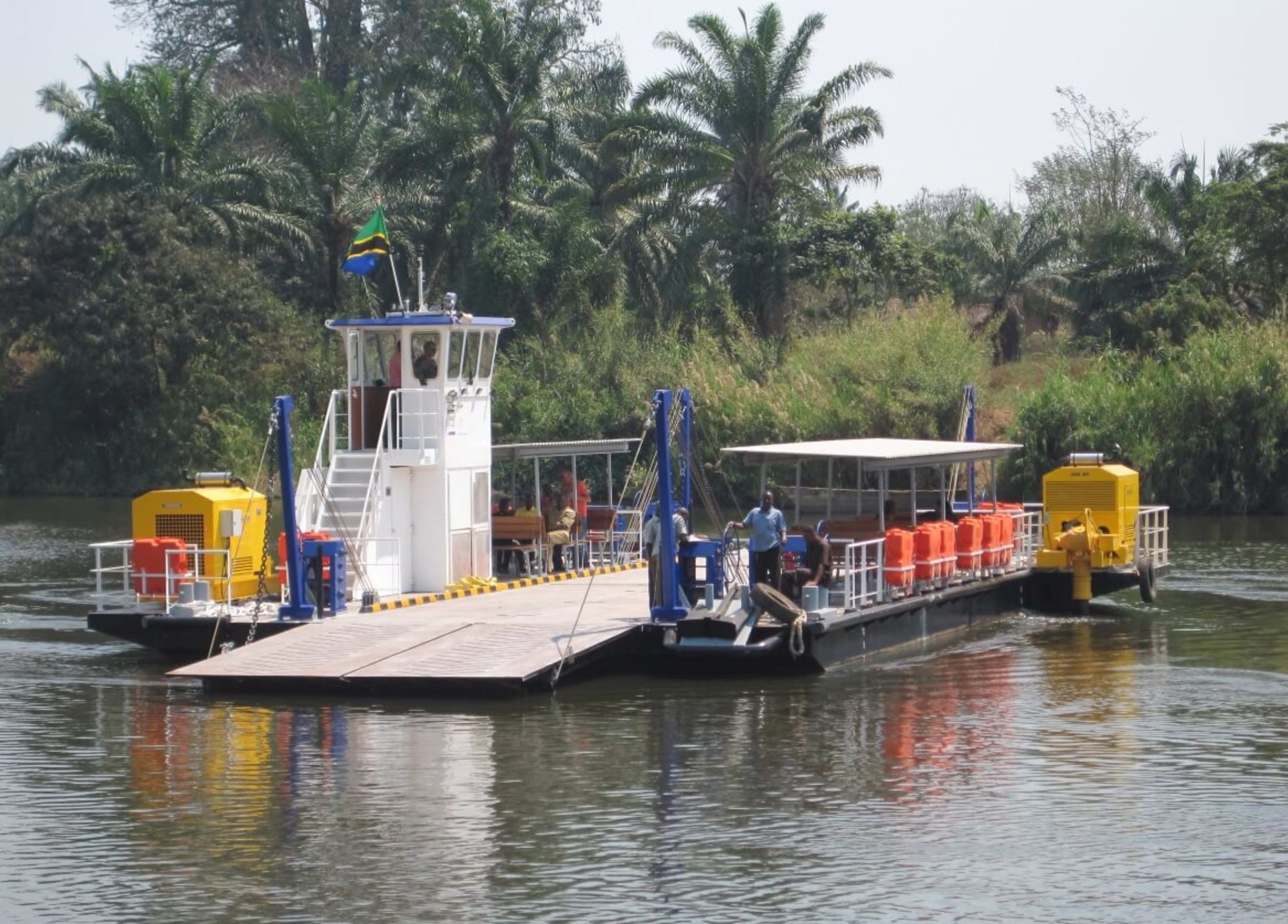 ---
Discover our models
Need more in-depth specifications about technical details? Go to our product view and download the product sheets.
Show models
DMB Configurator
You know what you need but can't find the project on our website? Configure your own modular ferry and we will build the new product, that will completely fit all your needs and requirements!
Configure your Modular Ferry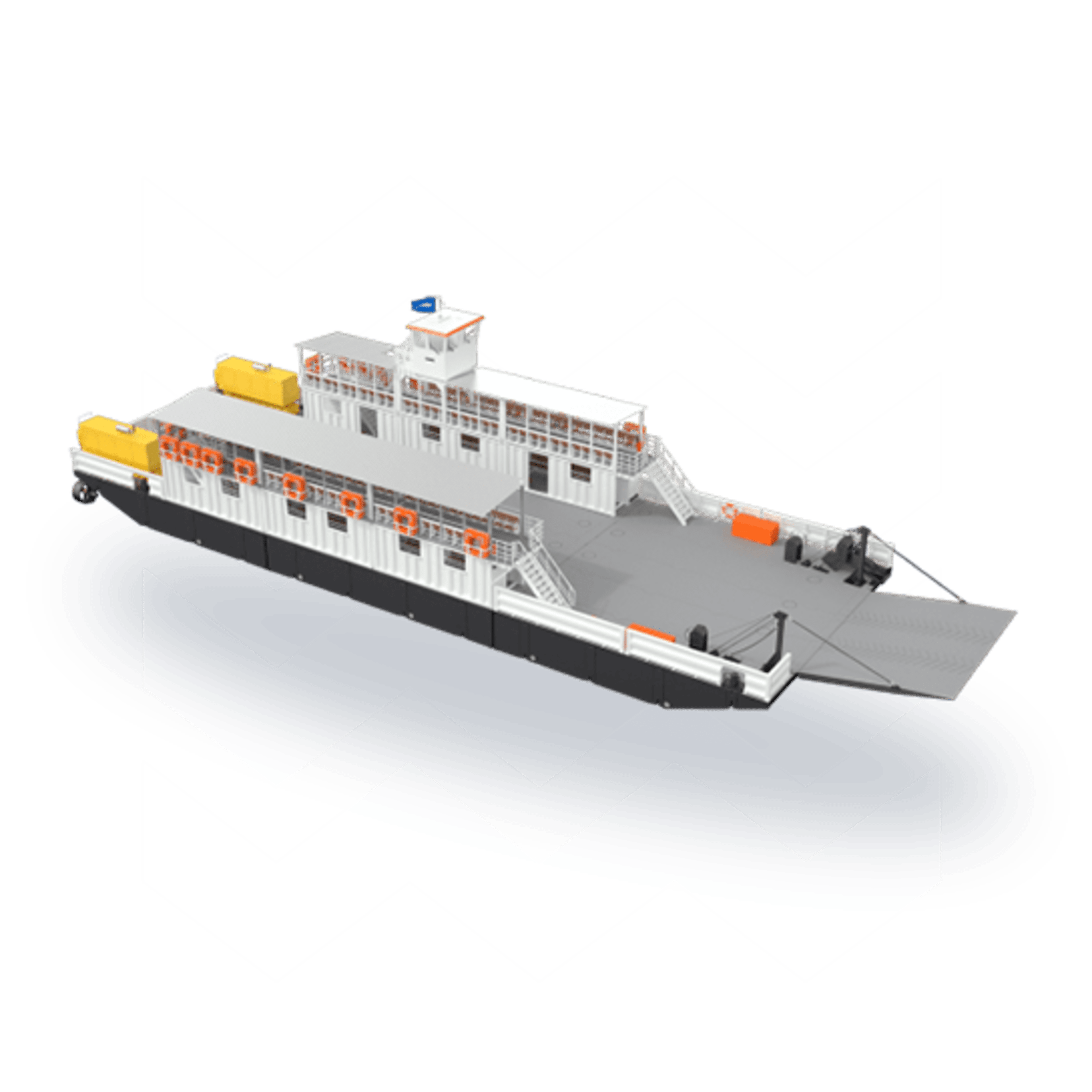 Discover our other Modular Barge ranges
The Damen Modular Barge system offers extreme versatility. The units can be easily configured into diverse types of platforms and vessels, easily transportable to locations anywhere in the world.
Learn more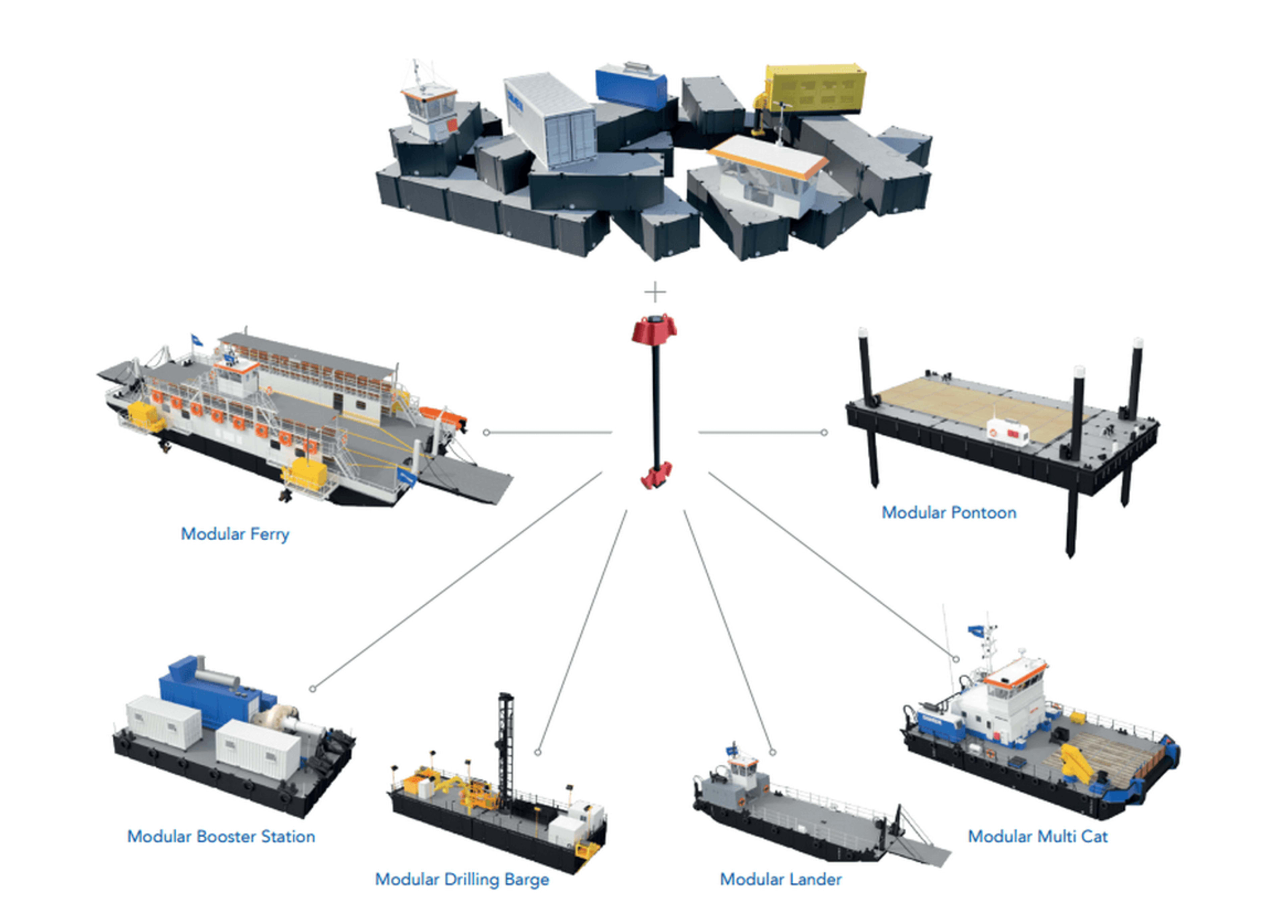 ---
DAMEN
Your maritime solutions partner
Buying a vessel from Damen is so much more than just 'getting a new boat'. It includes a variety of financing possibilities. It's about choosing where you want your vessel built. Plus, our service continues throughout your ship's entire lifecycle.