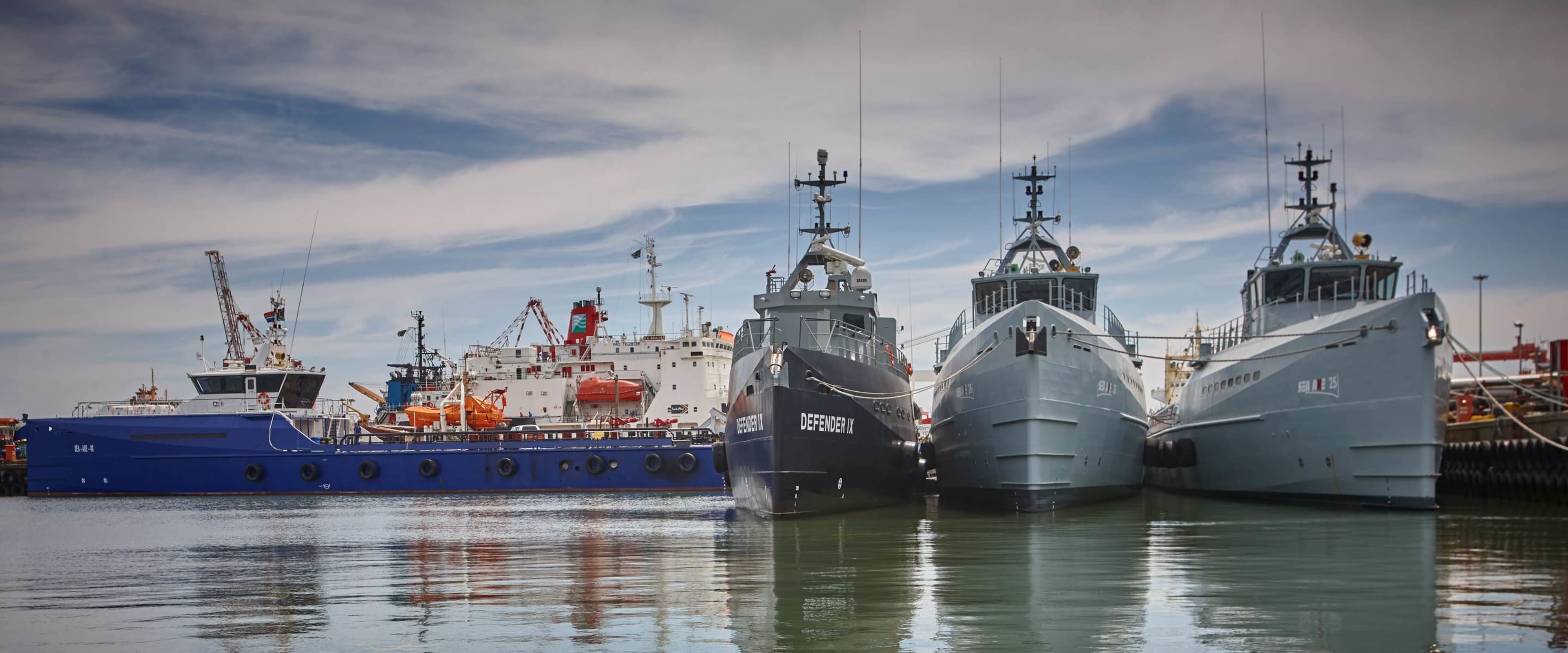 Damen Shipyards Cape Town
Damen Shipyards Cape Town (DSCT) builds ships in Africa for Africa.
To date DSCT has constructed and delivered many vessels to the African continent over the years. Countries that the yard has delivered to include South Africa, Zanzibar, Angola, Kenya, Nigeria and Tanzania. Vessel type constructed and delivered have included inshore and offshore patrol vessels, dredgers, tugs, naval craft, research vessels, pontoons, and supply vessels.
DSCT is a recognised supplier to South African Government bodies such as Transnet National Ports Authority (TNPA), Department of Agriculture, Forestry & Fisheries (DAFF), The Robben Island Museum (RIM) and the South African Navy (SAN). The company also builds and supplies vessels to private companies such as Smit Amandla Marine and De Beers Marine.
Do you need help or assistance? Don't hesitate to contact us directly.
Visiting address

Corner of Duncan and Eastern Mole Roads
8001 Cape Town, South Africa
Latitude: -33.9195165; Longitude: 18.4486091
Postal address

PO Box 6075
8012 Roggebaai
South Africa
Contact details

Phone +272 14 47 17 14