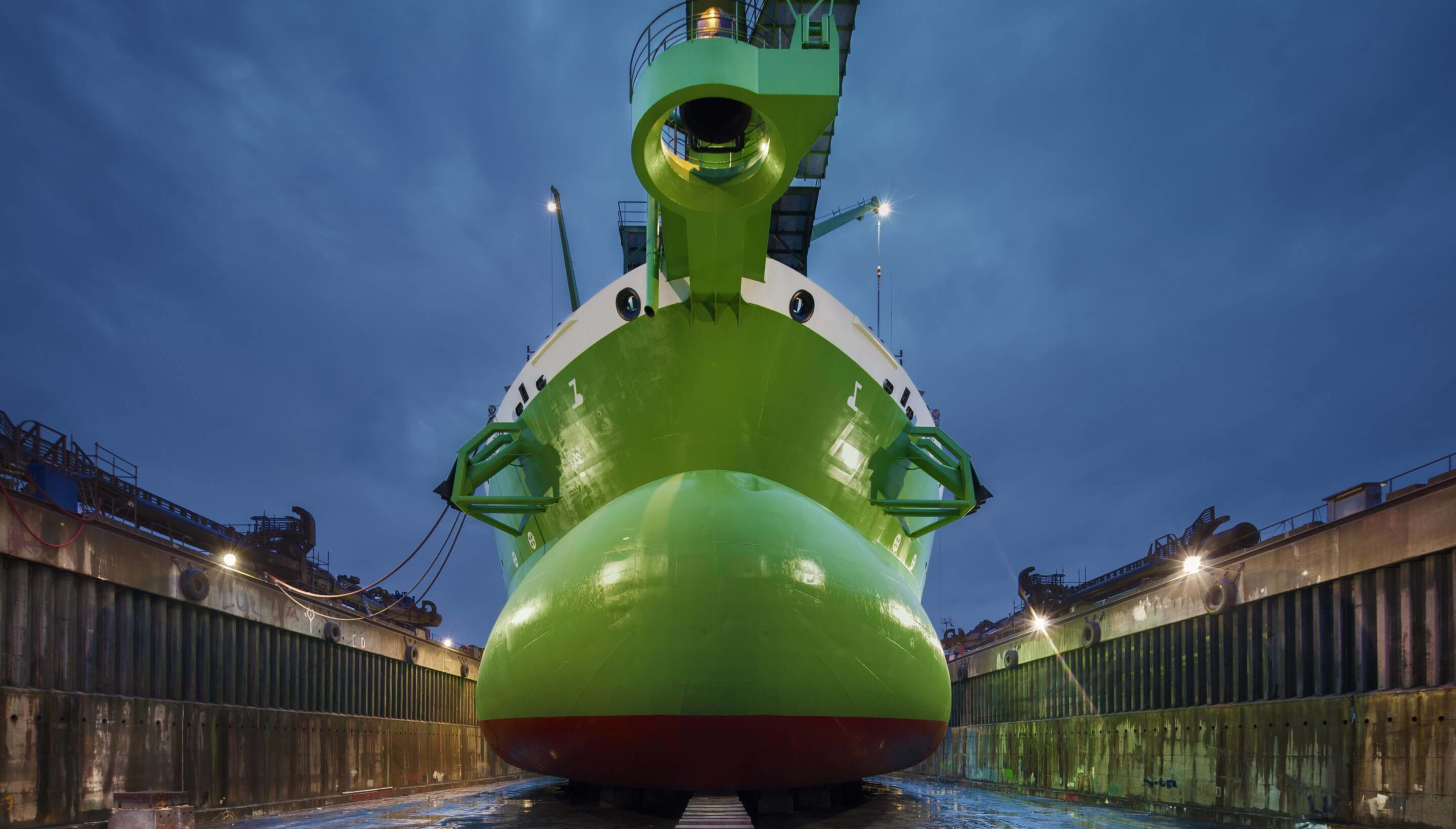 Saving fuel and making your vessel CII & EU ETS ready
Damen Green Solutions
Taking the lead
Cost-effective solutions for ballast water management
Damen recognised the need to start addressing the ballast water management challenge several years ago and began investing in the development of ballast water treatment products and solutions. With at least 60,000 vessels needing to comply with international ballast water treatment legislation in the near future, Damen now offers a range of cost-effective options for ship owners from one- stop retrofitting to a pioneering mobile ballast water treatment unit, which is the first of its kind in the world.
DAMEN
Your maritime solutions partner
Buying a product from Damen is so much more than just 'getting a new boat'. It includes a variety of financing possibilities. It's about choosing where you want your product built. Plus, our service continues throughout your ship's entire lifecycle.