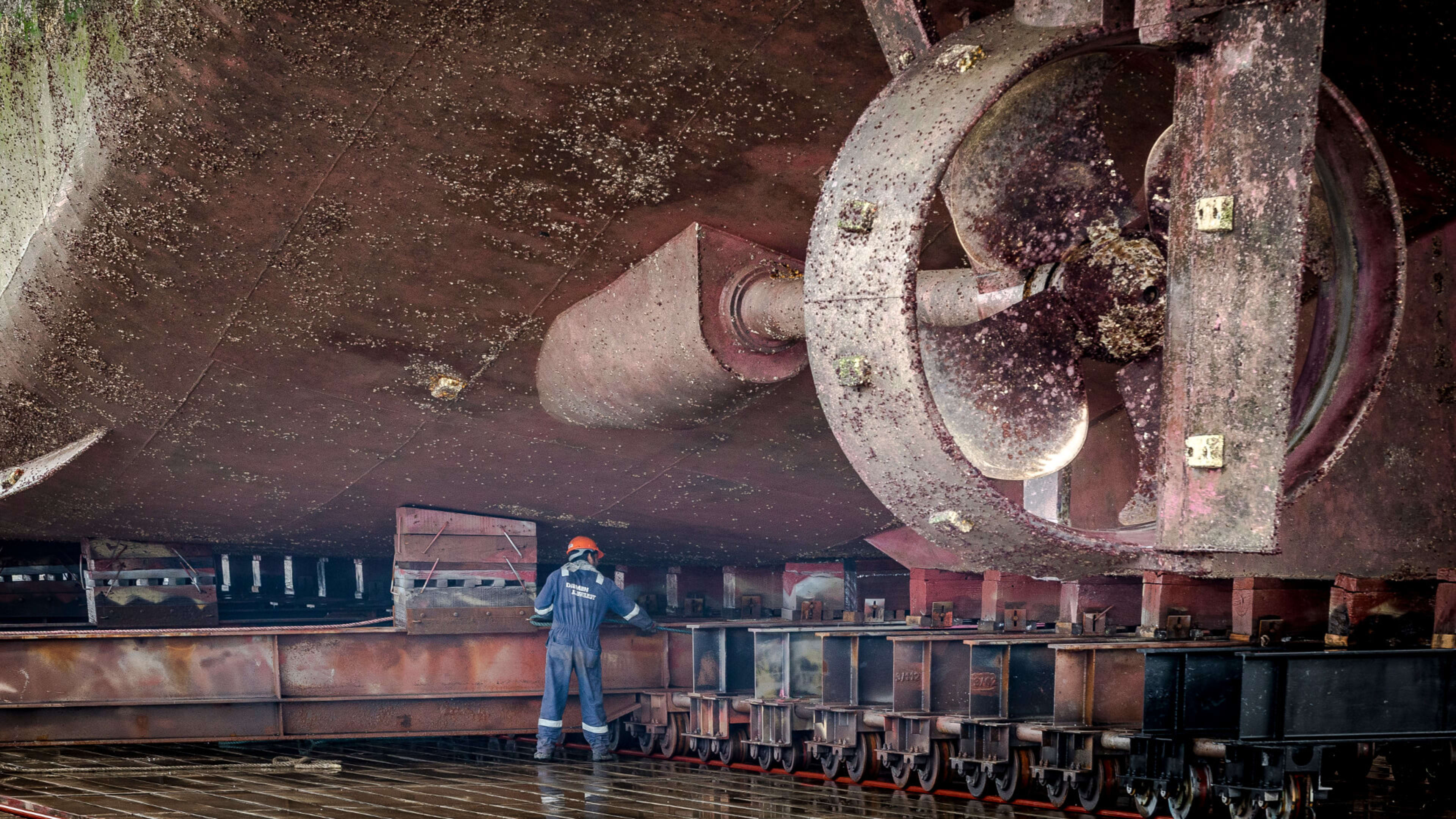 Worldwide shiprepair & maintenance
Every market, any vessel
300 years of shiprepair experience
Damen Shiprepair & Conversion (DSC) offers all types of maintenance, repair, conversion and refit work. We also have a 24/7 Harbour & Voyage team providing swift and efficient shiprepair services. To help you out we can come to you: wherever you are, whenever you need us.
We are a dedicated and service-oriented company. For each of our facilities we can draw upon our worldwide network of specialists to deliver the solutions that make our clients happy – in the end, our job is to make sure your vessel is back on the water as soon as possible. For large, complex projects we can rely on a dedicated Offshore & Conversion team. Whether it's fishing, offshore well drilling or entertaining thousands of guests on their first cruise, DSC is ready to make it happen.
We offer a network of 15 repair and conversion yards, with drydocks ranging up to 405 x 90 and 420 x 80 metres. DSC handles more than 1,500 jobs annually.
From the Caribbean to Europe and the Middle East, and we can also come to you, wherever you are
Our passion for craftsmanship
Who we are
To make sure we remain innovative, we never shy away from challenging projects. We always say yes, learn, and get the job done. It is this shared perspective that unites our diverse teams, and you will find it wherever you come into contact with us. Our people make DSC what it is today. Each of DSC's 15 repair and conversion yards comes with its own unique history and people. How do we deliver 1,500 projects a year? By safeguarding quality in everything we do, through nurturing the experience we have and by fostering a zeal for lifelong learning in all of our people.
Family company
skilled craftsmen
We can help you find the best solution
From a tug to a large offshore construction, we will take on all your projects.