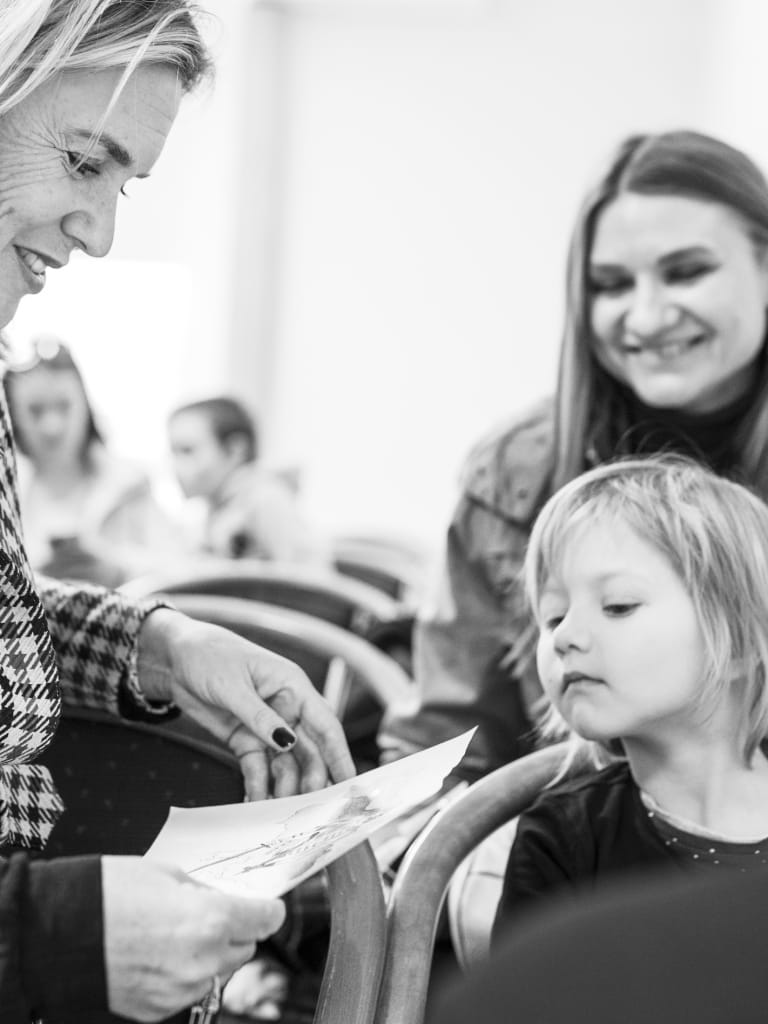 Foundation Damen Support
We help our colleagues and their families in crisis, please work with us!
Foundation Damen Support
About
The purpose of this foundation is to help our colleagues in need. We will raise funds in order to facilitate financial and operational support to Damen employees and their identifiable families, that are in or are affected by a crisis. Our first project will be to help those affected by the crisis in Ukraine.
Why?
We are one family. One Damen. We want to help colleagues in crisis. So, if the safety of our family members is in jeopardy, we act. At the time of writing, Russia's invasion of Ukraine and the consequential war have turned many of our Ukrainian colleagues into evacuees. The Russian attacks are horrific atrocities and have caused immense devastation, fear, and suffering. We want to help because our colleagues at Marine Design Engineering Mykolayiv (MDEM) in Ukraine are highly valued in the Damen Shipyards group and have been a member of the Damen family since 2006. More than 200 employees work mostly on engineering services, but the MDEM portfolio has grown during these years.
---
To achieve this, we need funding. We will try to raise funds by reaching out to all Damen Stakeholders.
Click here to donate
What have we done?
Since February 2022, over 300 colleagues and their families have been evacuated to Romania and Poland. We have welcomed them and provided a safe place. After the first shelter in hotels, housing was found in apartments. A working spot was provided for colleagues who wanted to start their work again. First necessities were gathered by Dutch Damen employees and transported to Romania. Medical help is provided and children have been introduced in new schools.
---
Before, during and since the war
Stories from Ukrainian colleagues
In this video, Damen colleagues from Ukraine tell the stories of their lives before, during and since the war. Now, many of them are far from their homes and families. Some have chosen to stay behind, unwilling to leave their people and places they care about so much. All continue to face unprecedented challenges on a daily basis. The Foundation Damen Support is doing what it can to provide these people, and others like them, with continued support. Please help us to make a difference to those affected by war by making a donation to Foundation Damen Support today.
Click here to donate
Until now
Children evacuated
Children
Humanitarian transport
Times
Foundation Damen support
Summer School for Ukrainian youngsters
Damen's Support Foundation hosted 15 Ukrainian youngsters for a special Summer School in the Netherlands recently and it was a great success. The enthusiastic students, which are the children of our Ukrainian colleagues, attended a packed programme in Vlissingen and Gorinchem (the headquarters of Damen), which combined education and fun. They were introduced to Damen and the world of shipbuilding and treated to activities such as tours of various shipyards and the company's largest superyacht, as well as visits to local museums, workshops, beach activities, and delicious dinners and buffets.
Foundation Damen Support
Galați has become the "second home" for hundreds of Ukrainian families
Almost a year after the outbreak of the war in Ukraine, Galați has become the "second home" for hundreds of refugees who fled the destructive actions of the Russian invaders. Many of the families that found salvation in Romania belong to employees of the company Marine Design Engineering Mykolaiv (MDEM), within the Damen Group.
Foundation Damen Support
The ripples of war: One year since the war began
One year has passed since the conflict in Ukraine first began, and the situation remains as complex and volatile as ever, with no end in sight to the fighting or the suffering. It is also increasingly clear that there will be no winners in this war and that Ukraine's future is ever more fragile. On February 8th 2023, Mrs Annelies Damen returned to Galati in her continue efforts to attract more and more support for the Ukrainian community. A visit was paid to MDEM offices at Damen Galati headquarters where Mrs Damen together with Dana Cristea and Nick Latushkin discussed with our Ukrainian colleagues. Many of them expressed their gratitude to the Foundation as being the major support in their adaptation to a new life. While some ladies showed themselves particularly happy for how their children are taken care of, via different cultural or sporting clubs, others were hiding their tears when being asked about their husbands left home to fight the invaders.
Foundation Damen Support
You are in our hearts
Trough the Foundation Damen Support, a real difference has made in many lives with the community center as a warm base. The support goes in many ways and with Christmas in prospect there are a view people who wanted to share their personal message. In this article Annelies Damen speaks trough a video message to the colleagues from MDEM and other people in Ukraine, evacuated families in Romania, Poland and The Netherlands: we wanted to let you know that we think of you in this time of the year. Also, a true milestone is being achieved. Annelies received a big cheque from her brother Arnout. The total amount of €160,000 euros is now for the support of our people in Ukraine. And Michel and Michiel share their personal experience when in Galati, which was eye opening.
Foundation Damen Support
Annelies Damen and Olena Zhukova opened a first community house in Galati
On Saturday October 8th, Annelies Damen opened officially together with Olena Zhukova a first community house in Galati, to give Ukrainian Damen evacuees a safe place. Children and mothers have now the possibilities to have language lessons, music lessons, educate in a social environment and above all room to play to distract from the war. The opening was after an impressive violin concert and dance and sing performances by Ukrainian children in the public historical library of Galati. Proud we could realize this project by the first donations given to the Damen Support Foundation mainly by our dutch Damen collegues. Many thanks to local community of Galati, our collegues at the Damen Shipyard Galati and all Foundation members. Special thanks to Michel de Reus and Mykolay Latushkin.
Foundation Damen Support
An emotional visit to the Damen office in Gdansk
The group was excited, yet silent when Annelies Damen and Jitte Milder (Global Marketing Communication) entered the office of Damen in Gdansk on May 16th. They were a little shy at first, but a feeling of family togetherness bound all together. Seventeen Ukrainian evacuees were gathered around a table in a conference room, normally used for business meetings. Now the room was overloaded with emotions, gratitude and touching attention for all.
Foundation Damen Support
Annelies Damen visits Galatí, Romania
Annelies Damen travelled to the shipyard of Damen in Galatí, where hundreds of evacuated colleagues and their families are staying. She spoke to women and children, to understand what help would benefit their scattered lives. Ukrainian evacuees shared many heartbreaking stories. The level of uncertainty in their lives is alarming, that's why we at Stichting Damen Helpt try to make them feel secure where we can. Up until now in Romania, we helped find housing in apartments, education for children, and health care to provide this security. Amidst all this, a woman gave birth to her child 'Alexandra'. A wonderful moment for Alexandra's family and friends. Meanwhile, 35 women have gone back to work in an office building on the yard. This shows that our colleagues' motivation to work is extremely high as they want to keep their job, regain something of a daily life and remain within the Damen family.
Foundation Damen Support
Family reunions in Vlissingen
At the yards in Vlissingen, the Netherlands, a number of workers from Ukraine have found employment. Following the invasion of their country, concern about their wives, children and other relatives was immense. Damen has arranged for the evacuation of their loved ones to Vlissingen. While the workers lived together in dedicated housing, more spacious accommodation needed to be found for the employees and their families within the municipality of Vlissingen. With the help of the city, Ukrainian families now live there together.
We will never forget this great help
Nataliia Turta
"1000 thanks to our Damen family for my special occasion! I was urgently evacuated from Mikolayiv, I gave birth to a wonderful daughter in Galati! Thank you for the fact that my children do not see the war! Also thanks for the daily support! In any questions! We have become one big family! Damen family!"
---
A huge thank you to Damen
Iryna Litvinova
"From my family I would like to say a huge thank you to Damen for the fact that my child is safe and now sleeps peacefully (this is the most important thing for me). Also, for organizing leisure activities for our children and families, helping with medicine, and ensuring a normal life. We will never forget this great help. And many thanks for the opportunity to work and be an employee of Damen."
---
My sincere gratitude
Olena Samarska
"I would like to express my sincere gratitude for the moral support and for the possibility to run away from the war with my family, for the accommodation, all the small and big things necessary in everyday life, for the medical support and the possibility of medical testing, and for the interesting entertainment for our children."
---