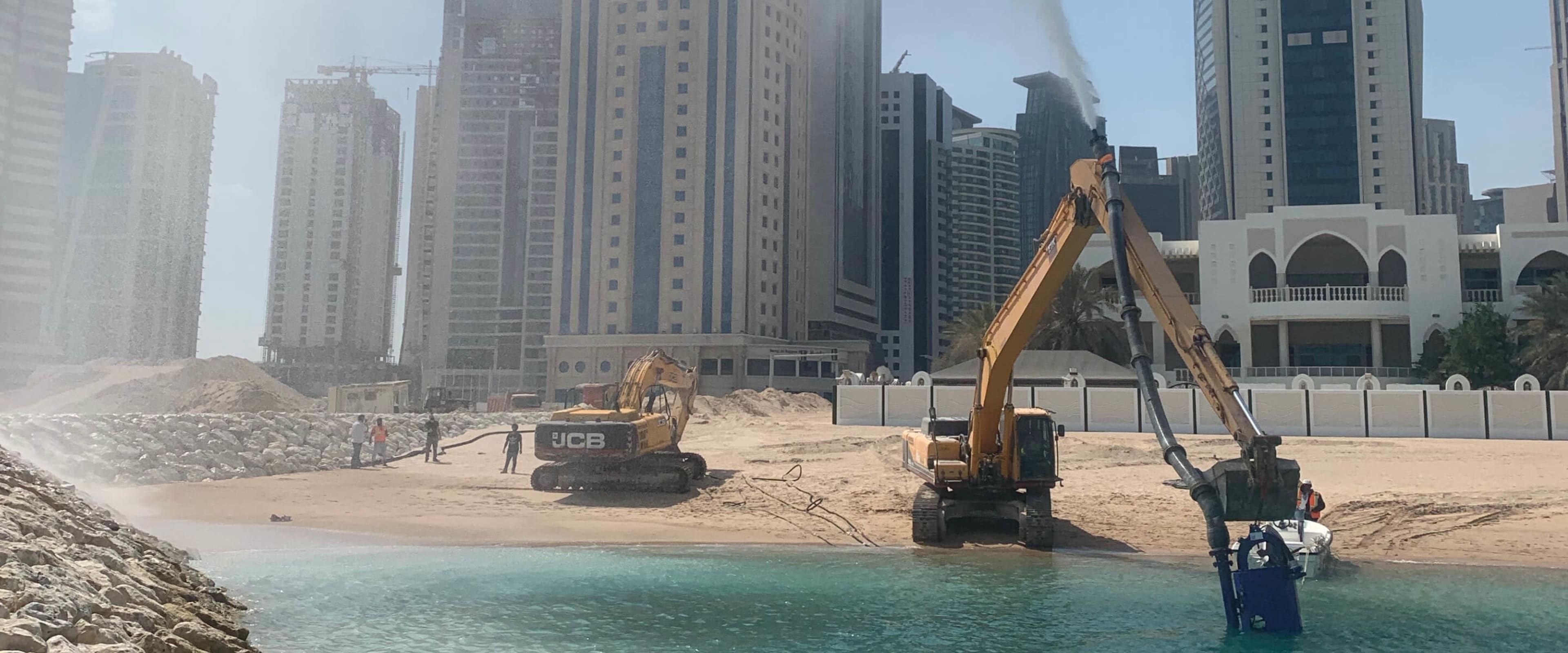 DOP150 with sand mining head
Beach restoration using DOP150
Beach nourishment from the surf zone
Period

Q1-Q2/2022

Product type

DOP150 with sand mining head

Head type

Sand Production
Job type

Maintenance dredging

Contractor

Generic Engineering Technologies
A submersible dredge pump type DOP150 has been delivered to Doha, Qatar for a beach restoration project.
The DOP dredge pump is attached to the boom of a JCB excavator, and is powered by the excavator's hydraulic power pack.
The DOP pump will mine sand in the surf zone. The mined sand is pumped some 300 meters to the location where the initial phase of beach restoration has begun.
A DOP150 can pump some 600 m³/h of mixture, using a jet-water assisted suction head to ensure a high mixture concentration.
What type of DOP suits you best?
Let's discuss the dredging works you need to do, and we will offer you the dredge pump which perfectly matches your requirements.