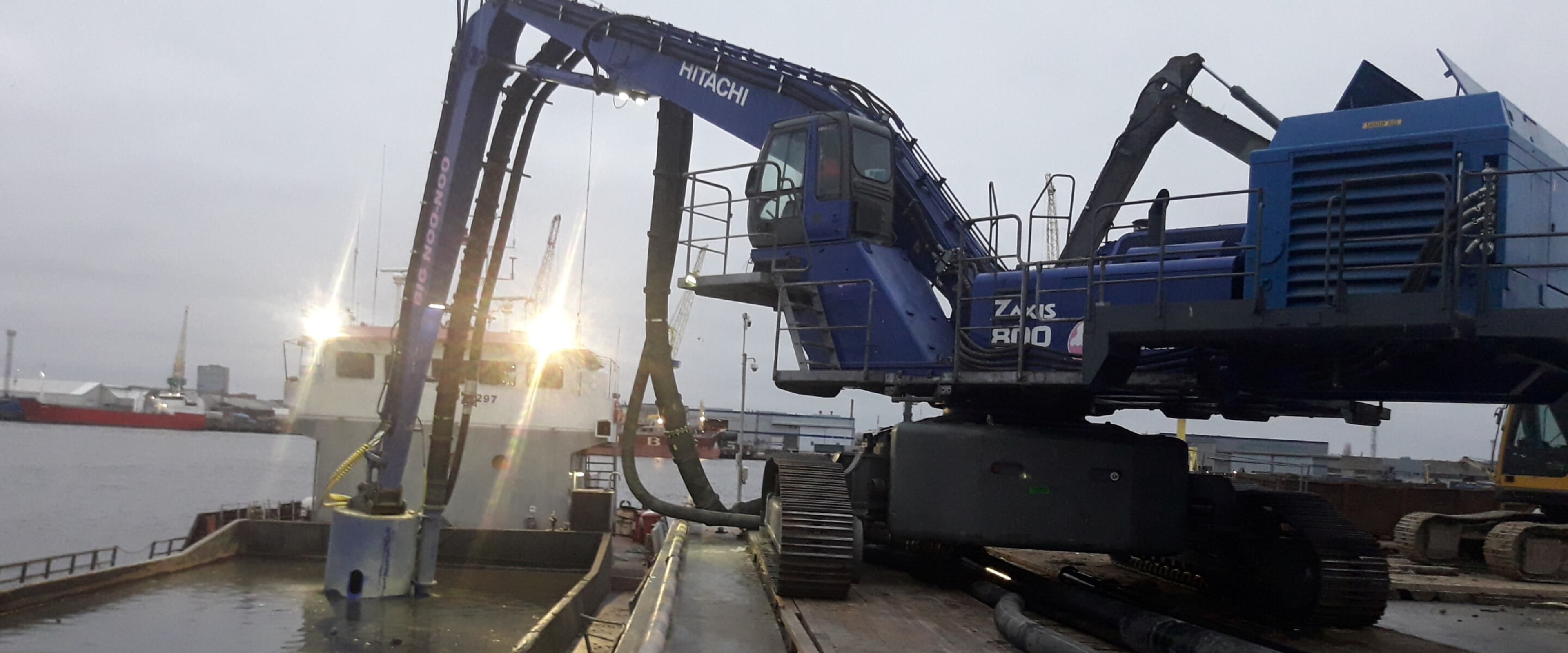 Impressive excavator turned into a dredger
Contaminated sediment is pumped over 1 km into geotubes
Period

Q1-Q4/2018

Product type

DOP350 with leveler head

Head type

Leveller
Job type

Environmental clean ups

Contractor

Vesirakennus Ojanen Oy
A DOP submersible dredge pump, type DOP350, has been delivered to the Finnish contractor Vesirakennus Ojanen Oy. The DOP pump has been fitted out with a reinforced heavy duty leveler head making it the perfect tool for unloading barges. The head is fitted out with high pressure jet water nozzles, which fluidize the cargo and clean the hopper walls in the process.
The DOP350 is mounted onto a Hitachi excavator; both the hydraulic hoses as well as the dredge mixture discharge hose and the jet water hoses are connected to the boom. The diesel-hydraulic power pack is mounted at the back of the excavator – thus forming a compact dredging system.
The job is to empty a continuous cycle of hopper barges – filled with contaminated sediment. The environmentally sensitive material is pumped over a total discharge distance of 1 km. At the spoil field geotubes are used to contain the contaminated sediment.
The delivery comprised a complete dredging package – including the jet water pump, both mixture discharge as well as jetwater pressure hoses and hydraulic hoses with quick couplings for the DOP hydraulics. To monitor the dredging process, a skid mounted mixture density and velocity unit was supplied.
What type of DOP suits you best?
Let's discuss the dredging works you need to do, and we will offer you the dredge pump which perfectly matches your requirements.