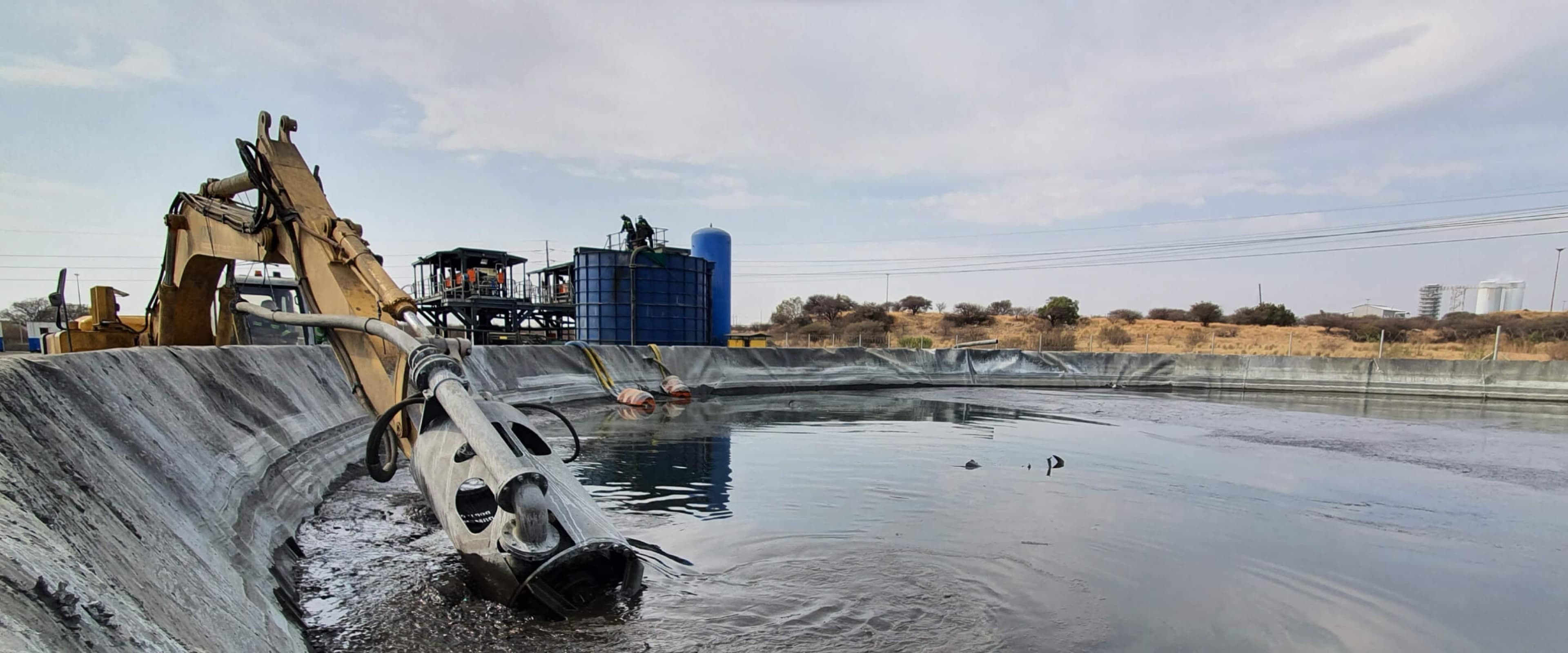 DOP150 with sand mining head
Practical pond dredging
DOP150 used to boost mining operation
Period

Q1/2020-ongoing

Product type

DOP150 with sand mining head

Head type

Sand Production
Job type

Precision dredging

Contractor

Dredging Africa
Currently a DOP150 is used on a valuable minerals recovery project at a refinery in South Africa. The refinery has a number of pollution control dams where fines from the refinery process have accumulated over the years. These pollution control dams aim to ensure that no fine material from the plant is released to the environment.
At the same time the sediment has value and can be recovered. The dredged slurry, which is mineral rich sediment, is pumped into thickening dams from where the thickened slurry is then removed by a DOP150 attached to the boom of a long reach excavator.
The recovered silt is pumped to the surge tank of a two-filter press installation. This filter press installation washes the sediment where after it is pressed into a valuable dry filter cake. This filter cake is delivered to back the smelter. The DOP150 delivered in September 2020 is the second pump unit on site. It will act as a stand-by unit to the existing DOP150 already at work on site.
Once on location, Dredging Africa sandblasts the pumps to bare metal. Then all the components are treated with a special coating to resist aggressive water conditions and subsequent galvanic reaction on metal components.
What type of DOP suits you best?
Let's discuss the dredging works you need to do, and we will offer you the dredge pump which perfectly matches your requirements.