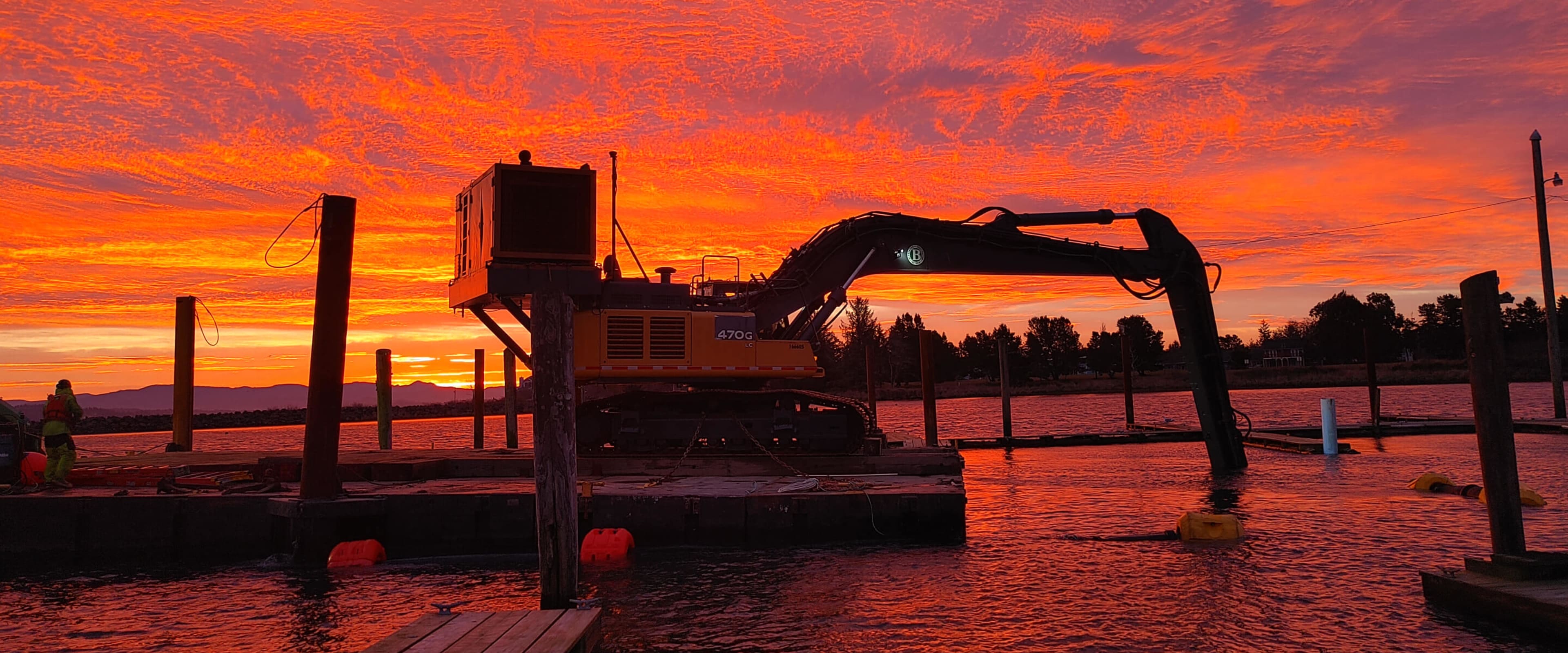 Effective marina dredging
Maintenance dredging job near Columbia River
Period

Q4/2020

Product type

DOP250 with cutter head

Head type

Cutter
Job type

Maintenance dredging

Contractor

Bergerson Construction, Inc
The City of Warrenton, on the North Pacific US-coast, has a marina on the Columbia River in Hammond, OR. This marina is one of the most used sport-fishing marinas on the Oregon coast. Yet, it had not been dredged in at least 12 years.
The maintenance dredging job had a tricky start: the water had become so shallow over the years that maneuvering the barge presented a challenge in various areas of the marina. At low tide, many of the floating docks were too close to the mudline to allow proper dredge access.
The overall dredging job included removing some 44.000 m³ (57.500 CY) of sand and mud, at a maximum dredging depth of -2.5 m (8 ft). The dredged material was discharged in the flow lane of the Columbia River - during ebb tide only - at a discharge distance of some 450 m (1500 ft).
During the dredging activities the DOP250 was mounted on an Deere 470G excavator with long-reach boom and stick. The excavator itself was placed on a sectional barge platform. This platform was moved around the harbour.
What type of DOP suits you best?
Let's discuss the dredging works you need to do, and we will offer you the dredge pump which perfectly matches your requirements.