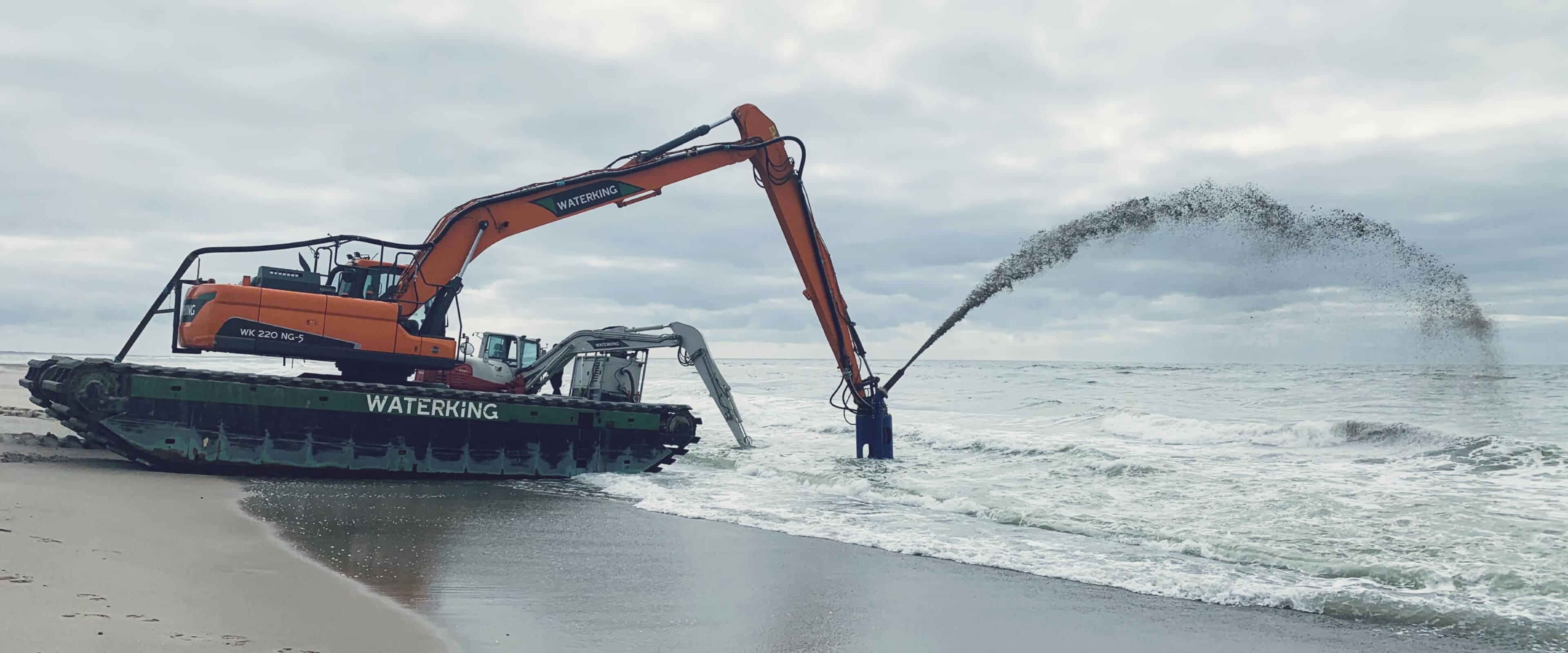 DOP150 with sand mining head
Re-burying E cable in surf zone using a DOP150
Trench dredging in surf zone
Period

Q2/2022

Product type

DOP150 with sand mining head

Head type

Sand Production
Job type

Precision dredging

Contractor

Knoop BV Tynaarlo
A challenging project due to the location: the surf zone on a Danish beach. The waves, the tide and heavy wind created rough working conditions.

The aim of the project, executed for a renewable energy company, was to lower a cable bundle already in place. This bundle included a 1400 MW high voltage cable and a fiber optic cable.
To deepen the trench for the cable bundle, a DOP150 was used, connected to a Waterking amphibious excavator. The complete project set-up included a second amphibious excavator, a jet pump to supply pressurised water to the submersible dredge pumps mining head plus the required suction and discharge hoses.
The jet water assisted DOP dredge pump opened the surface and removed the main amount of soil. Thus a gap was created next to the cable bundle. The ample jet water created liquified sand, in which the cable bundle sank deeper due to its own weight. Several passes along the cable length were required to obtain the right depth.
What type of DOP suits you best?
Let's discuss the dredging works you need to do, and we will offer you the dredge pump which perfectly matches your requirements.