A multi-role vessel suitable for nearshore and offshore activities
Damen is set to launch a new vessel type - the multifunctional Multibuster 8020. With its unique shallow draught and DP2 capabilities, the Damen Multibuster (DMB) 8020 is a versatile vessel, suitable for a wide range of nearshore and offshore activities.
Due to be delivered in October, the Damen Multibuster 8020 is directly available from stock from our shipyard in the Middle East, Albwardy Damen.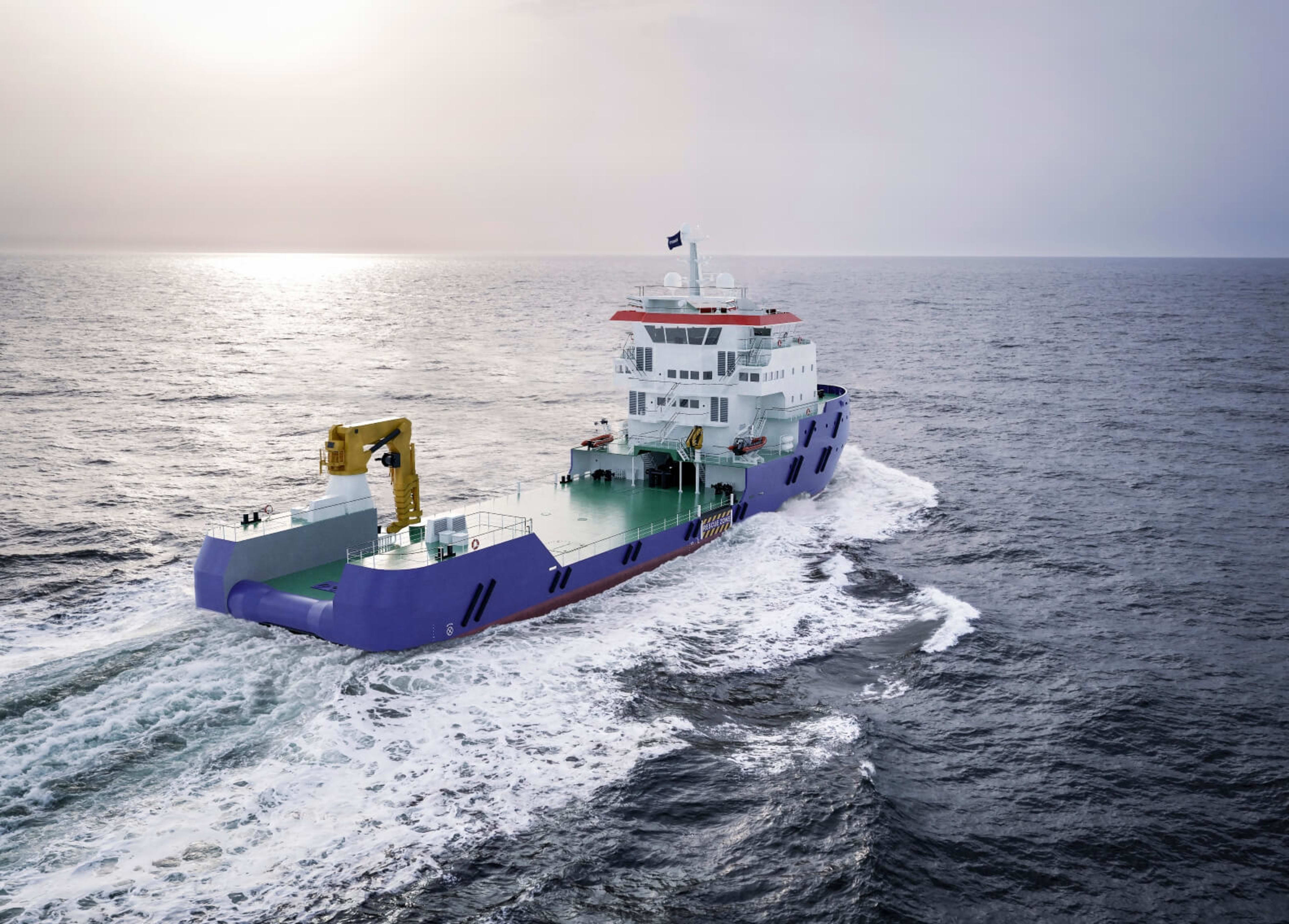 Built by Damen's shipyard in the Middle East - Albwardy Damen - the Damen Multibuster 8020 is due to be delivered in October
One versatile asset
Whether large or small, the Damen Multibuster allows marine contractors to enjoy the benefits of having one asset, providing them with both versatility and efficiency.
Featuring a spacious, 800 sq m unobstructed aft deck, the entire beam of the vessel is available for performing tasks such as welding, as it is free from deaeration systems and filling pipes. The strengthened deck also makes it suitable for different equipment sets.
It has comfortable accommodation for 60 people (including 14 crew), making it ideal for project teams and wind farm technicians. And although it is quite a compact vessel, it has plenty of easily accessible storage.
The vessel is equipped with an active heave compensated crane, which has a short boom lifting capacity of 65 tonnes and a maximum outreach of 30 m. And if additional customisation is required the Damen Multibuster can be outfitted with daughter craft, an A-frame, FiFi 2, an Anchor Handling tug winch, stern rollers or a 4-point mooring system.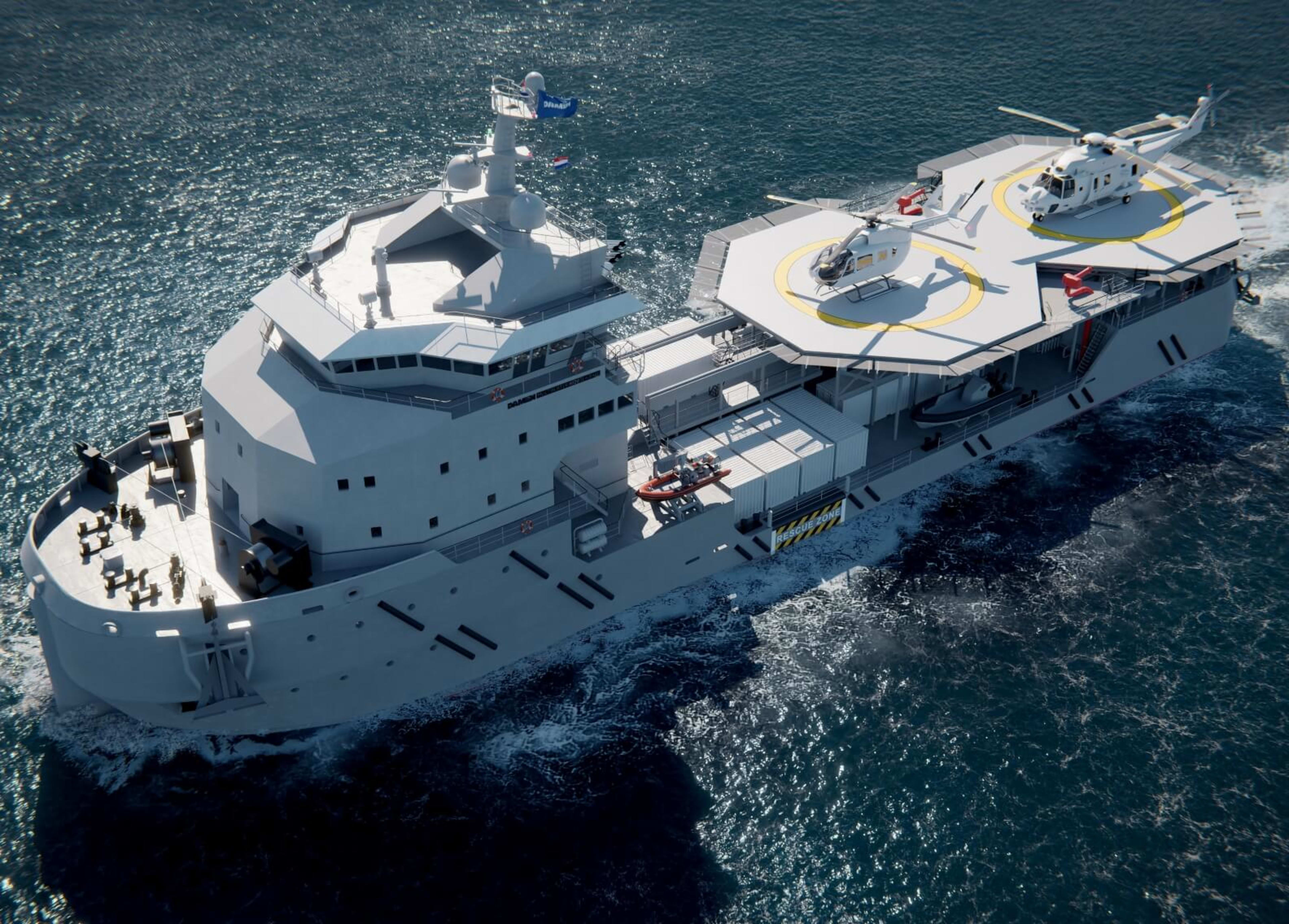 The Damen Multibuster 8020 features a spacious, unobstructed and strengthened aft deck, providing versatility and efficiency
Offshore energy
The offshore energy market, including both renewables and oil & gas, is just one of the main markets where the new vessel can be deployed. The hull is strengthened for beaching, which is ideal for cable laying and it is also suitable for UXO clearance, for the surveying phase of projects, trenching, hose handling, ROV deployment and diving activities. With the addition of a crew access system, the Multibuster can also serve as a Walk to Work vessel, making it possible to perform construction support activities offshore.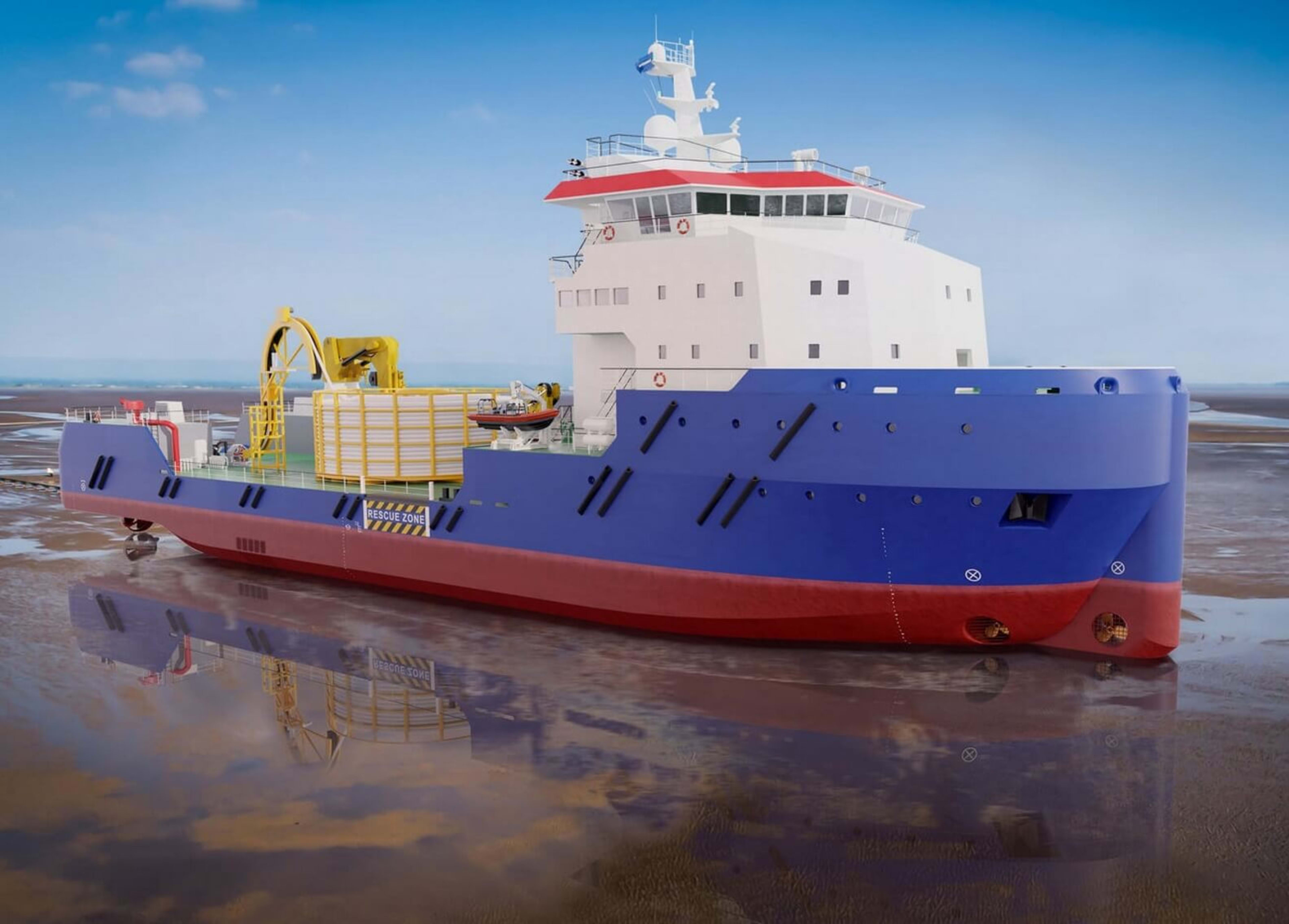 The hull is strengthened for beaching, which is ideal for nearshore cable pull-in operations
Humanitarian aid
Damen also sees a role for the DMB in humanitarian aid and disaster relief support. It could even be used as a military training vessel. Damen has already prepared the vessel for refitting, with potential options including an extra deck for a helideck and hangar (for up to two helicopters), davits to launch RIBs/Interceptors and there is ample space available for containers and specific mission equipment.
Dredging and subsea mining
Additionally, the new vessel type is suitable for both the dredging and subsea mining applications, whereby it could support the mother ship.