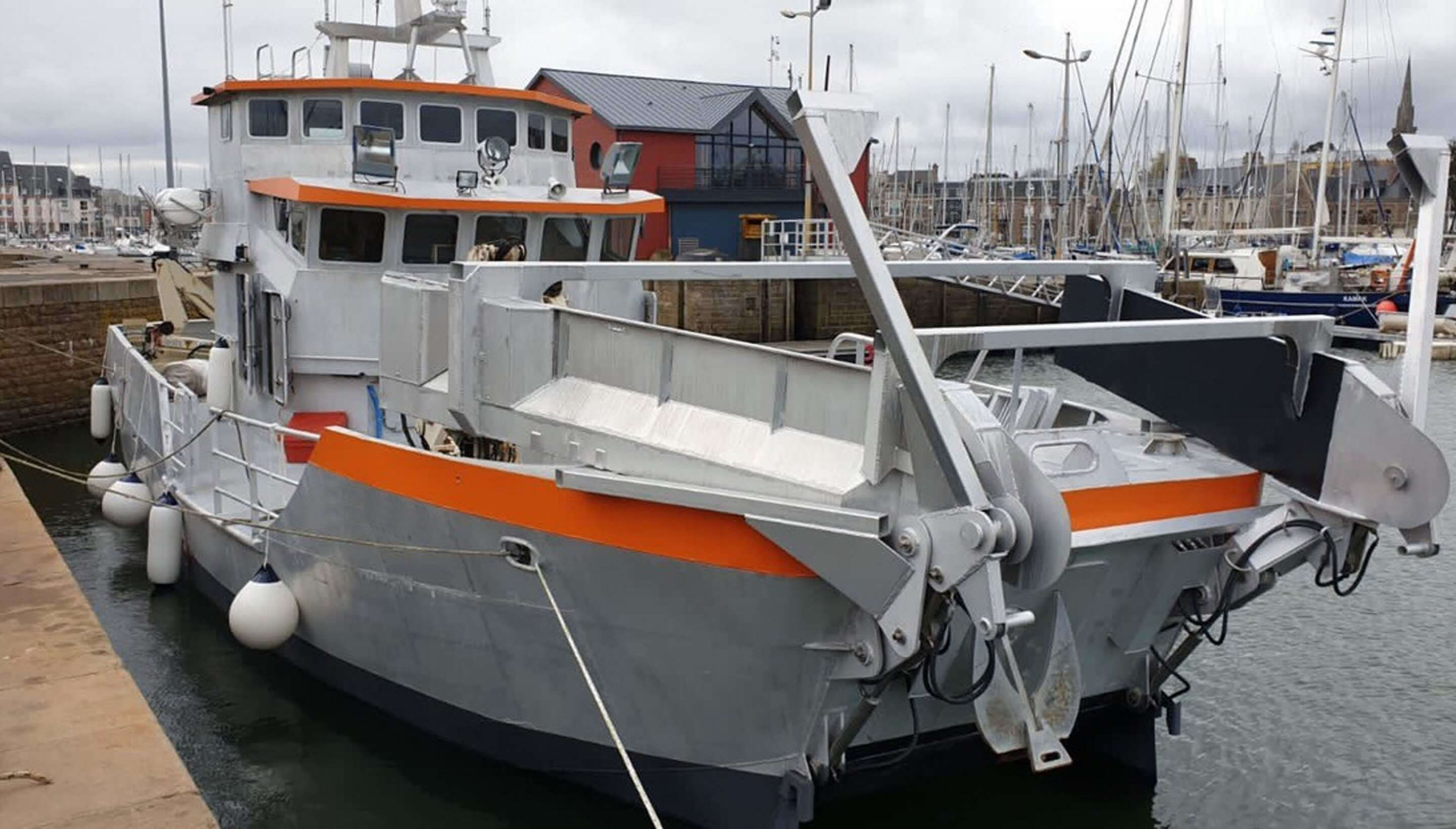 Workboat / Oil Spill Response
Used Vessel for Clean-Up purposes for sale
Used Workboat with Cleanup skills
Due to its specific design, this vessel is tailored to perform during oil spills operations collecting hydrocarbons as well as solid waste. These missions could last for several days with a crew of 6 persons max.
---
Specifications
Type

MPP Workboat cable oil recover and collect garbage offshore

Built

2007

Dimensions

18.00 / 16.00 x 7.10 x 2.40 mtrs

Main engines

Diesel engine, 350 hp at 1800 rpm

Speed

Working 0.5 – 4 knots, Max. 7 knots

Hydrocarbon storage tank

50 m3

Transfer pump

120 m3/hr hydrocarbon

Front gate

The gate is operated by two hydraulic actuated cylinders.
Deck crane

Capacity is 10 tm and range 8.50 mtrs

Accommodation

For up to 6 crew maximum

Operating circumstance

Capable of effective working until Force 5

Recovery rate

Continuous recovery rate up to 100 m3 / hour

Class

Built to national flag regulations.

Recovery capacity

Working speed is 2000 m/hour.

Position

Europe

Price range (€)

2.000.000 - 4.000.000
---