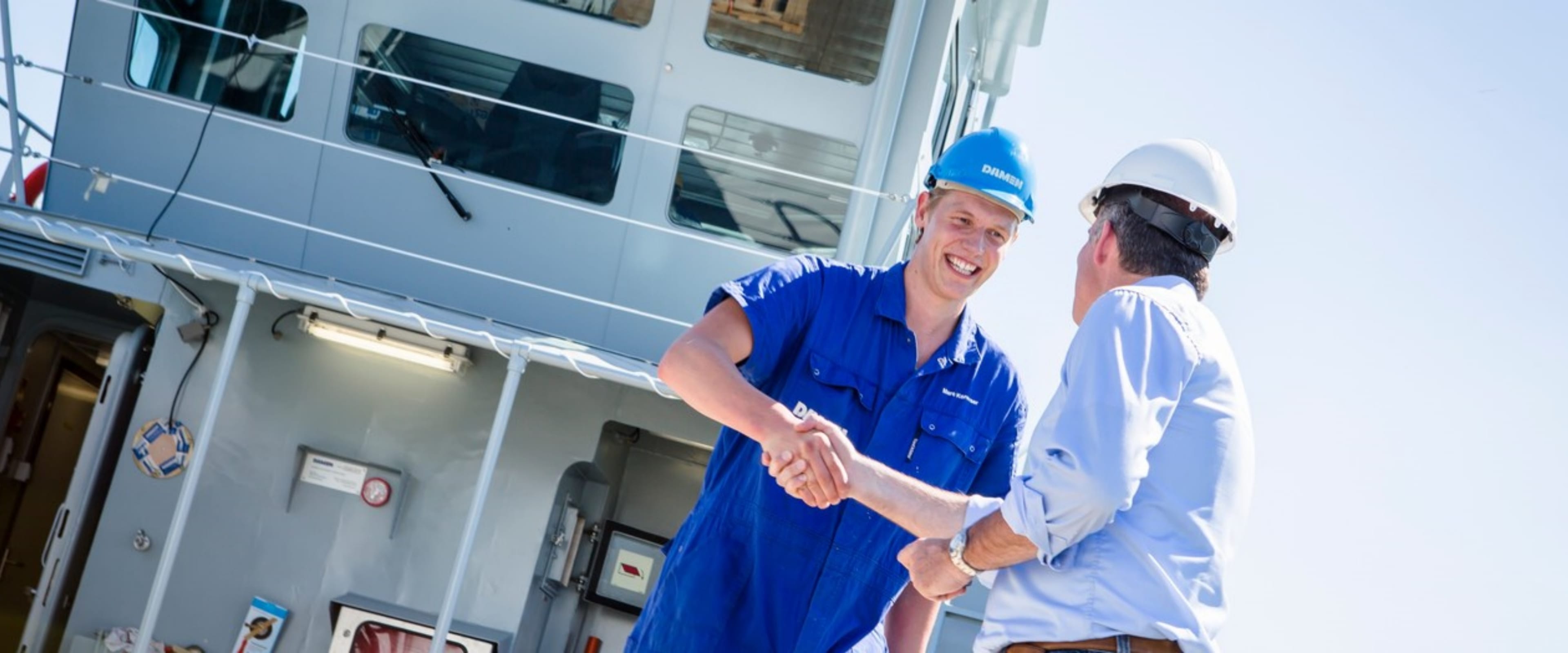 Damen Technical Cooperation
Commercial support
Damen Technical Cooperation
Sales And Tender Support
DTC can provide sales and tender support to local partners that are planning to enter a tender with a Damen design and that are planning to cooperate with Damen during the project execution. Sales and tender support can comprise of several aspects:
Access to the Damen design portfolio.

Technical advice to find a fitting design, complying with local requirements.

Tapping into the research and development capabilities of Damen specialists in fields like sound & vibration and alternative fuels.

Information about reference vessels and past experience, a partner with a substantial track record in many different markets.

Tender approach advice, including sales and marketing strategy and tender planning.

Assistance for defining a suitable operational approach, such as selection of the right (local) partners using Damen's extensive network.

Finalization for tender submission, amongst others, tender and bid writing, sales proposals, presentations, tender alert monitoring.
It may be desirable to enter into an agreement for the execution of the project during the tender stage, for this there are several options which are explained in the block 'contracting partner'.
Contracting Partner
The cooperation with Damen can take several shapes, depending on the project requirements and the partner capabilities, these are described below:
| | |
| --- | --- |
| Business cooperation | A business cooperation agreement is established when the client needs extensive Damen support in the pre-contract phase, to be able to bid for a tender as explained in 'sales and tender support'. |
| Subcontractor | Damen acts as a subcontractor to the project and is responsible for a specific scope of delivery of equipment, information and services. This is the most common form of cooperation. |
| Joint venture | A joint venture or consortium can be established if parties intend to cooperate as equal partners with shared responsibility towards the end-client for the completion of the project. |
| Main contractor | In specific cases, for example, in order to meet tender requirements, Damen can take the role of main contractor, where an external shipyard acts a subcontractor. This is also done for greenfield operations, where the ship has to be built in a local facility due to geographical restrictions. |
Platform supply vessels for Brazilian market
Damen and Wilson, Sons have enjoyed a business relationship for over 20 years. Starting with a small buoy layer in 1994, this relationship has seen more than 80 vessels delivered. Damen provides full engineering packages, partial material packages and has commissioning responsibilities. Specifically for the offshore industry the cooperation includes the establishment of designs that comply with the requirements of Brazilian parties that are tailored for the local market. This means that in the tender stage already close cooperation is sought, to establish the technical documentation in close consultation. This has been successful and has led to the sale of over 20 Platform Supply Vessels and other offshore vessels.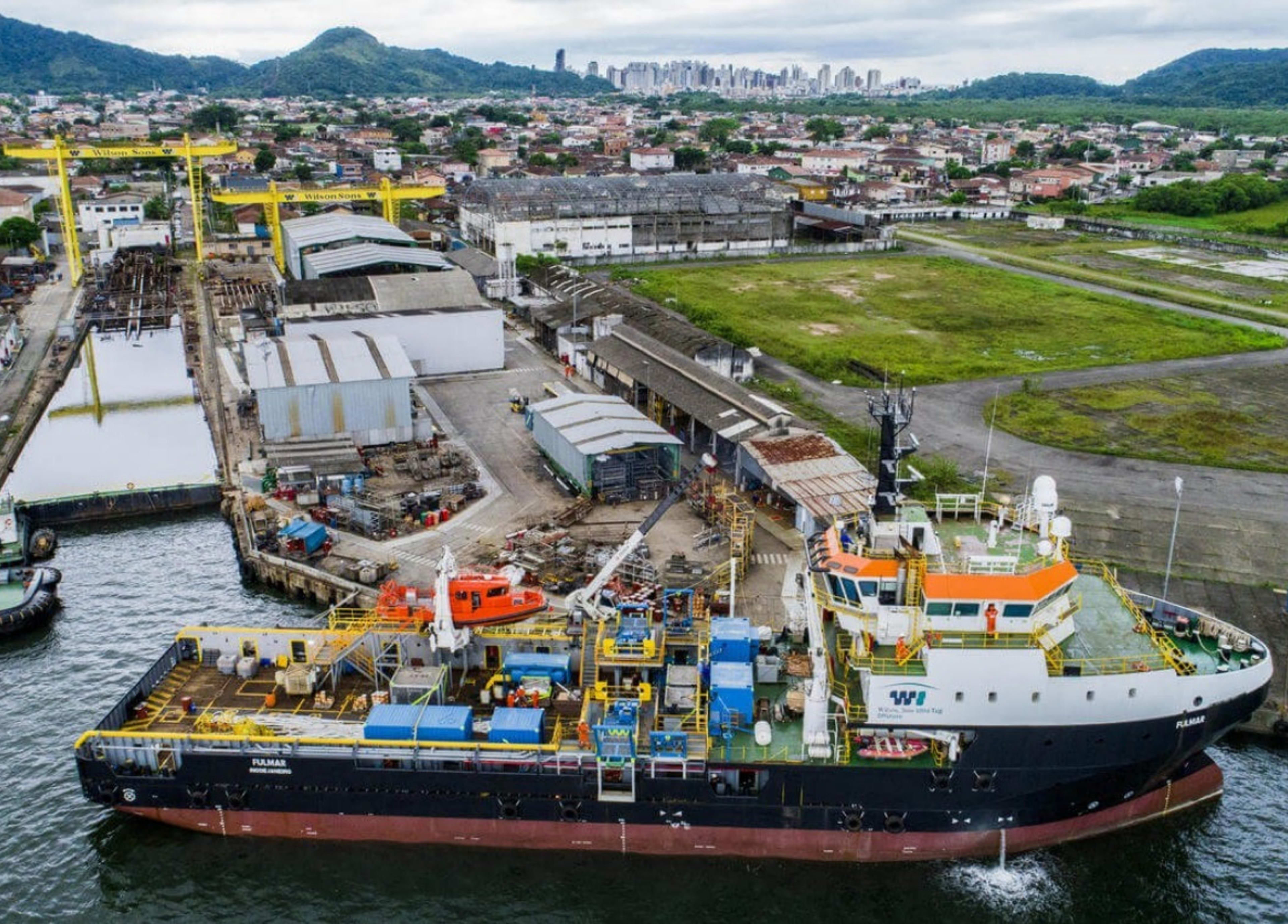 ---
Damen Spa 2606 developed by Damen, built by Metal Shark
In 2014 Damen and American shipbuilder Metal Shark reached an agreement for Metalshark to market Damen designs to be constructed at its Franklin, Louisiana shipyard. "We are proud to offer globally proven Damen designs as we expand our footprint in new markets," said Metal Shark president Chris Allard. "Damen's impressive portfolio serves as the perfect complement to our own designs, and our location on the Gulf of Mexico puts us within easy reach of many of the most important players in the offshore commercial sector." Since then the partnership has resulted in the successful sale of several vessels.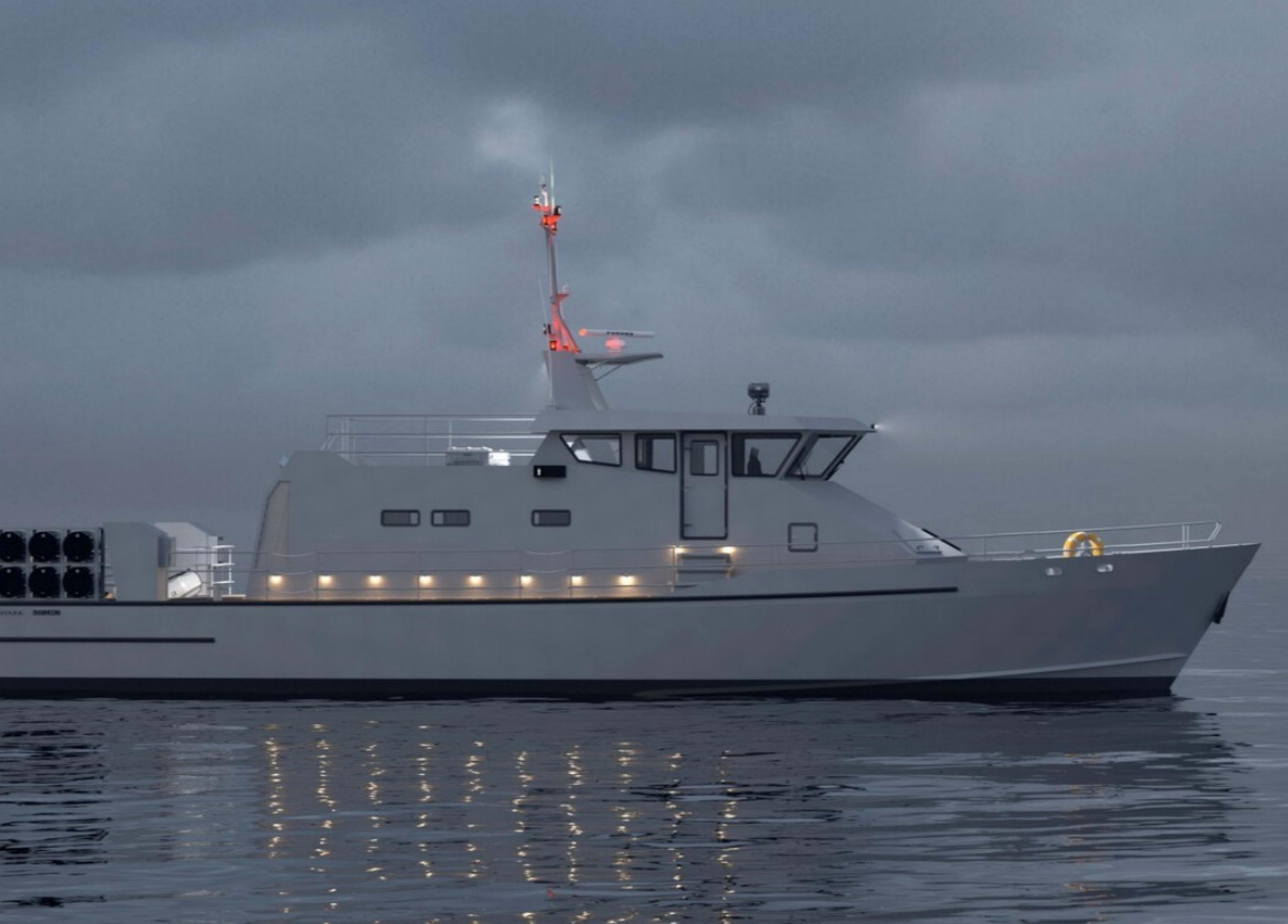 ---
DTC can provide you with a licence to build your own Damen Vessel locally