The Netherlands' Damen Marine Components (DMC) has won its first multi-vessel order in the USA. Four packages, each comprised of steering gear and rudders, five winches and two towing pin systems, will be supplied to US shipbuilder C&C Marine & Repair for four new-build Multi Cats 3013 workboats. The first two vessels will be delivered to Callan Marine Ltd. and the second two vessels will be built "on spec" by C&C Marine & Repair for sale or lease to the US market.
Each of the 30-metre, multi-purpose Multi Cats will be fitted with DMC piston-type steering gear, two tugger winches, an anchor winch, a towing winch, an anchor handling winch and two towing pin systems rated 50 and 80 tonnes respectively. All of these are designed and manufactured at DMC's production facilities in the Netherlands, Poland and China. DMC will also be supplying a triple rudder system for each vessel, produced in-house to a third-party design. All DMC equipment is designed and built on the three principles of durability, reliability and low maintenance over the long term and in all conditions.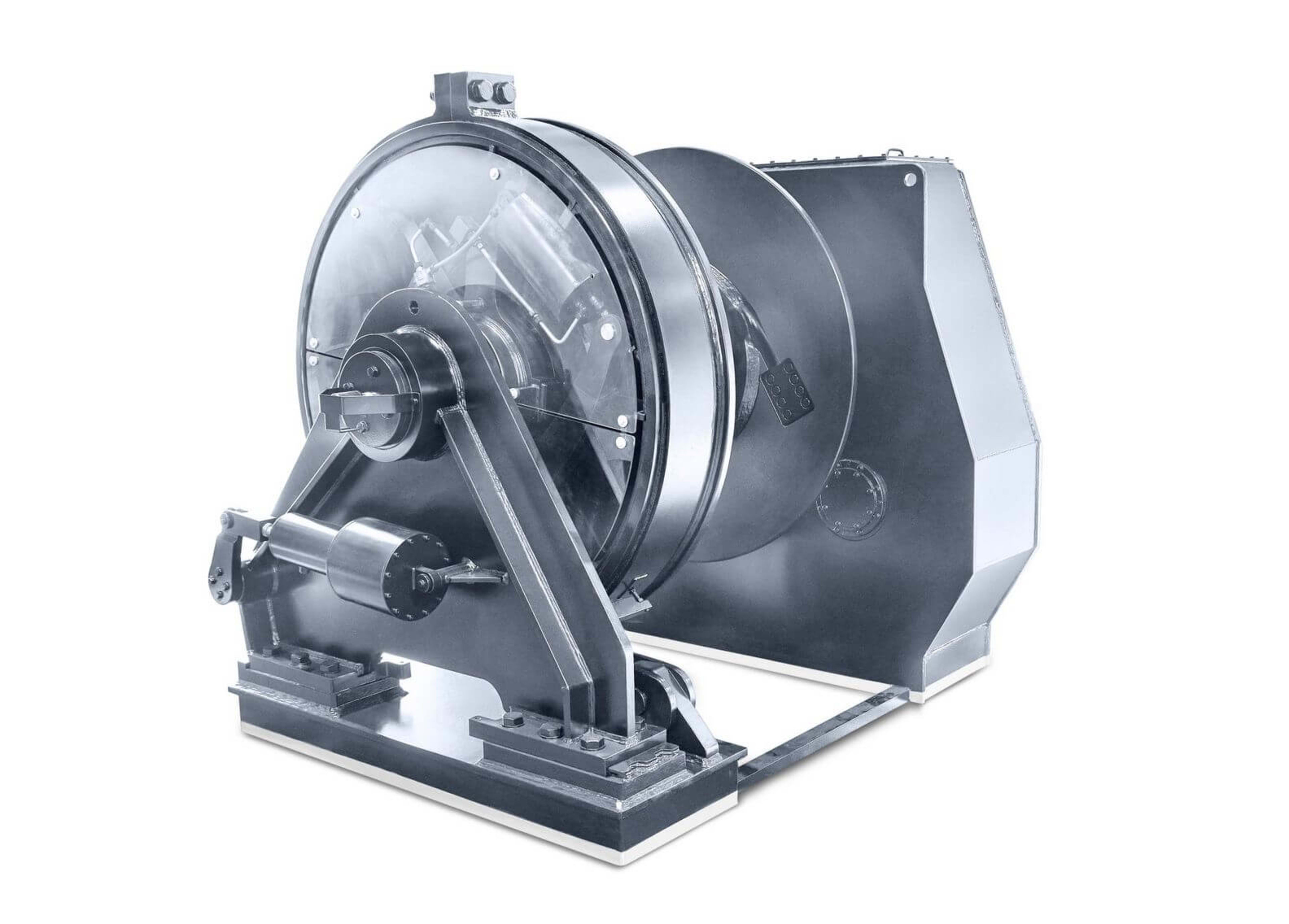 DMC Anchor Handling Winch
C&C Marine and Repair was established in 1997 and is located in Belle Chasse, LA, on 80 acres along the Intracoastal Waterway. The company designs and builds dredges, dredge support vessels, towboats, barges and offshore supply vessels, along with a variety of other marine vessels. The company's facilities are designed to perform all new construction inside enclosed workshops, with multiple projects underway at the same time.
Callan Marine, LTD. is a Texas-based, privately-owned dredging and marine construction business founded in 2009. It performs dredging projects for both private and public clients by providing services to restore berthing depths for ship docks, navigation channels and otherwise facilitating transportation in the nation's waterways. The primary purpose of the Multi Cats will be to support Callan Marine's dredging fleet; handling anchors and towing barges wherever they may be operating. The DMC equipment is designed to cope in a wide range of conditions from the subtropical climate of the Gulf of Mexico to the freezing winters on the Great Lakes.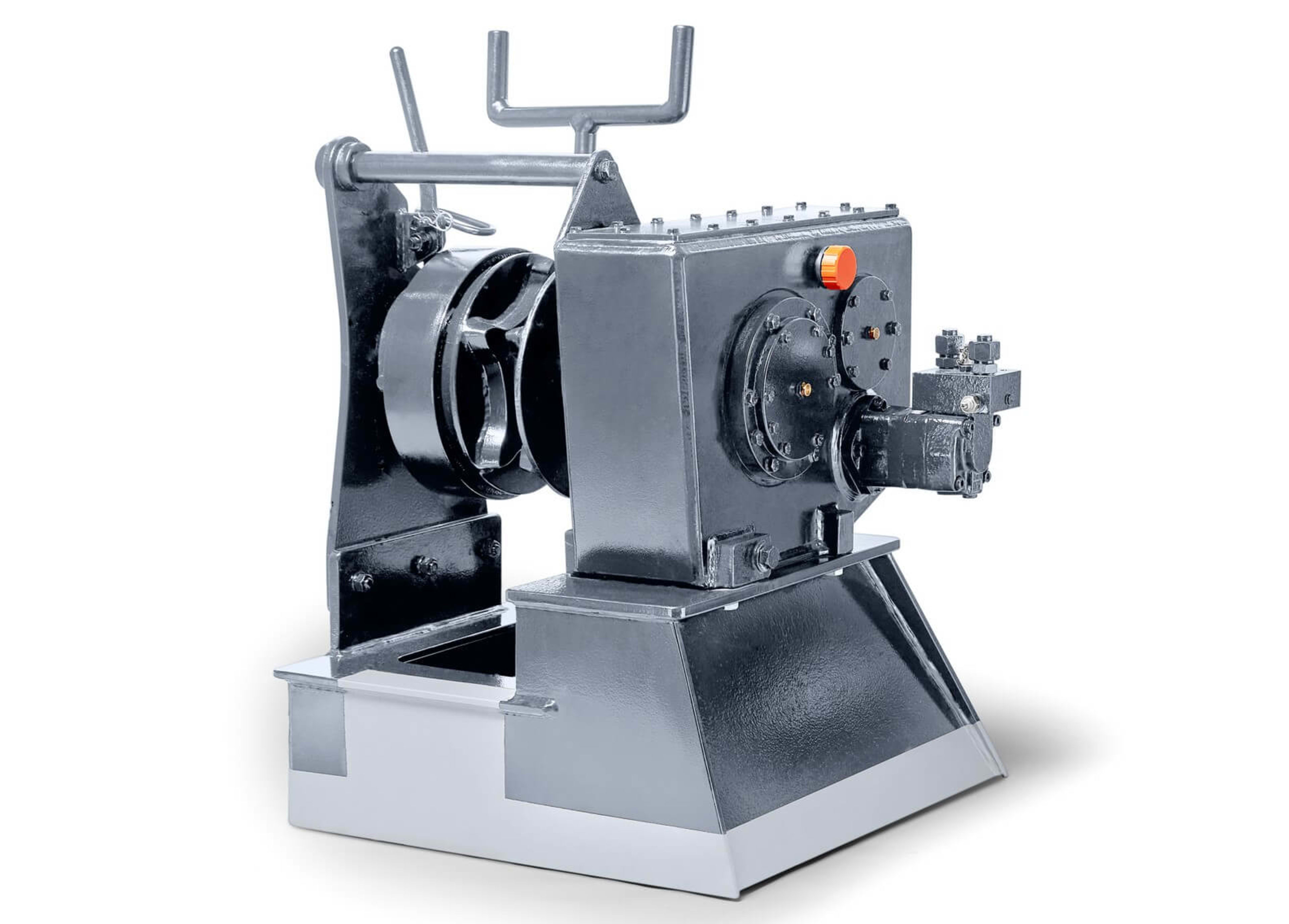 DMC Anchor and Mooring Winch
All DMC's winches are designed using proven engineering principles and built to the highest standards. Its towing winches are unique with gearboxes that automatically adjust to the required pulling force. This enables them to always run at the most efficient speed. This technology is also used for the anchor-handling winches to maximize safety in the often hazardous conditions in which they operate. All DMC products can be customized to meet the requirements of each client.
Tony Cibilich, owner of C&C Marine, says: "We have full confidence that Damen Marine Components' equipment will deliver years of trouble-free service to our client Callan Marine. DMC's products can be found all over the world and it has a strong reputation in the international market. We look forward to doing business with them again in the future."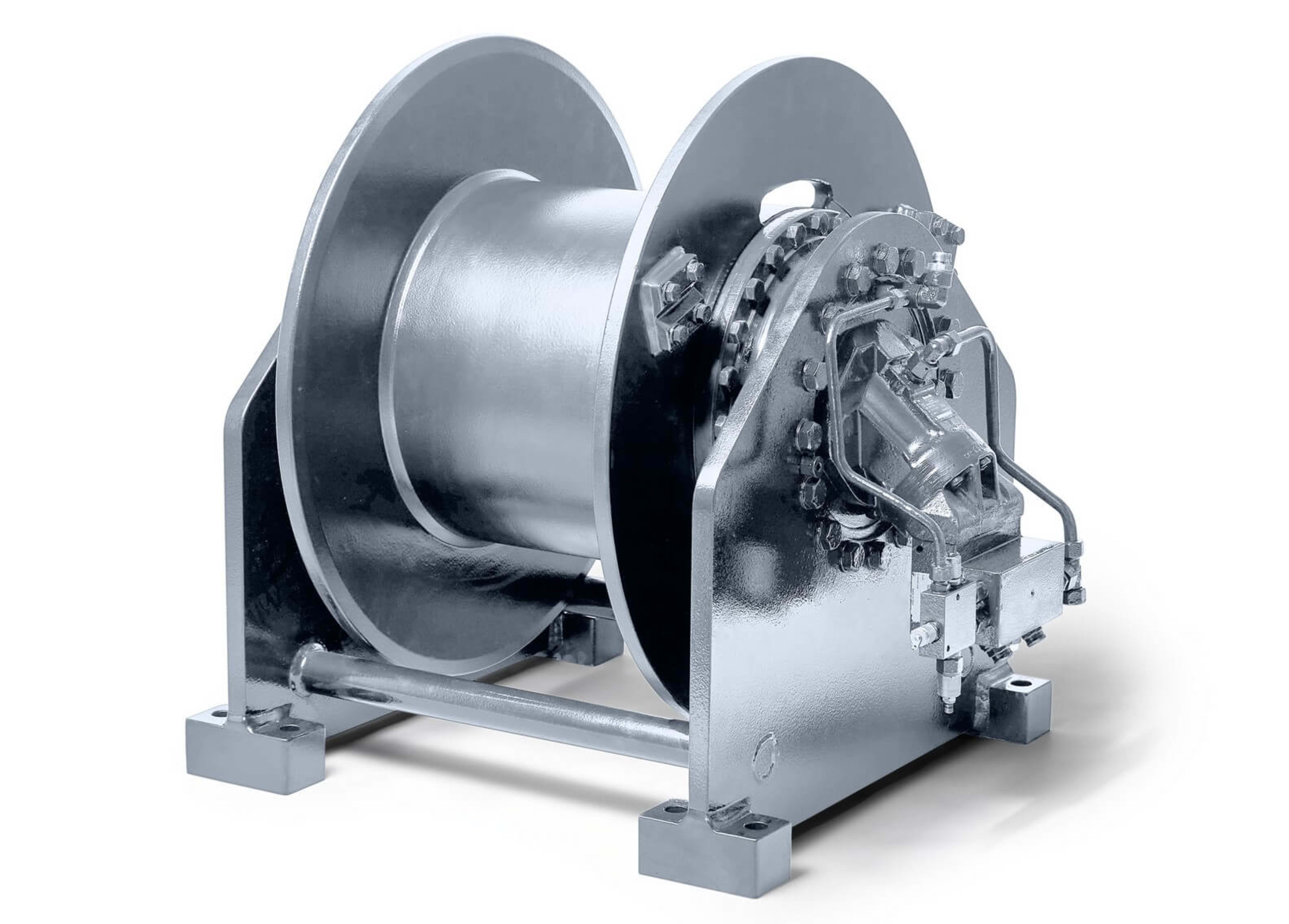 DMC Tugger Winch
Arie van den Adel, Chief Operating Officer of Callan Marine, stated: "Our dredges depend on these working vessels to complete large scale public and private projects. We are proud to have the quality of winches provided by DMC on these important new builds."
Ronald Beekhof, Sales Manager Damen Marine Components, added: "It gives us great pleasure to be able to show to the US market that we design and build equipment that vessel owners and operators can depend on for reliability and minimal downtime over the long term. Our thanks go to C&C Marine for giving us this opportunity and we look forward to supporting them throughout the installation and commissioning process."
The four Multi Cats 3013 will be delivered over the course of 2023.