Damen Shipyards Group has extended its lifecycle support offering to its clients operating in the United Kingdom signing an MoU on 15 March with Southampton-based I.M.E. Repair Services. Damen Services UK began operations in 2021 to fulfil the maintenance and parts requirements of maritime operators in the region. The agreement with I.M.E sees the two companies combining resources to offer clients comprehensive support.
In supporting vessel operators in the region, Damen Services UK works with a number of local suppliers. This has frequently included I.M.E, with which Damen shares several clients in common. Following a series of meetings, the two companies expressed an interest in a closer cooperation. 
The MoU facilitates Damen's vision to grow its service operations in the UK. Following the agreement, the Damen Service Hub UK has access to office, workshop, and yard facilities in a strategic location. To support its increased service offering, Damen is aiming to expand its workforce, thereby creating additional employment opportunities in the area.
Mick Nolan, Service Hub Manager at Damen Services UK, said, "With access to increased facilities in such a location, our combined workforce will be able to provide vessel operators in the region an optimised service offering."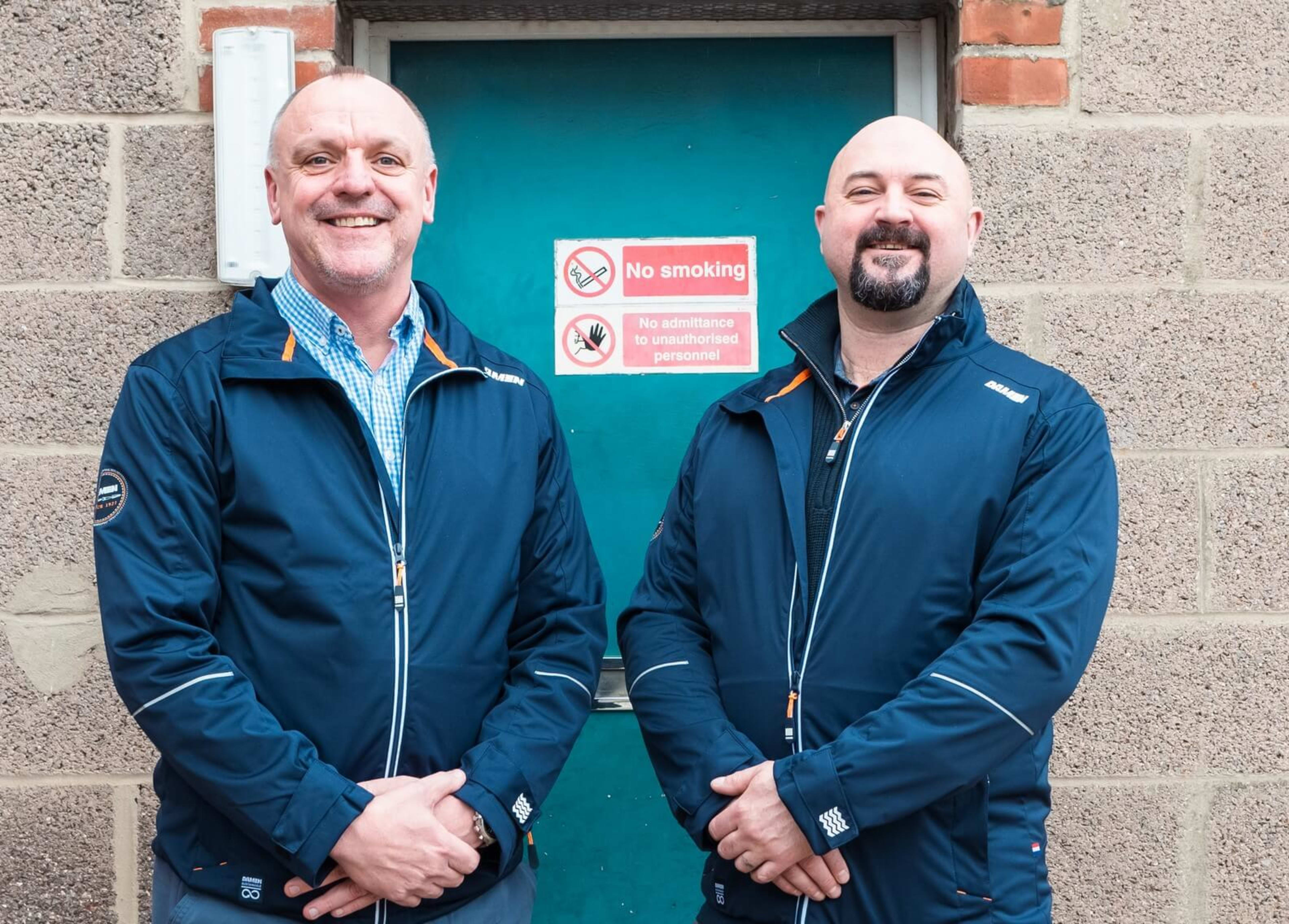 From left to right: Mick Nolan (Service Hub Manager at Damen Services UK) and Phil Powis (Project Engineer at Damen Services UK)
The Southampton location will allow Damen to serve additional markets, thanks to its proximity to existing and planned offshore wind projects; an important sector for a company that aims to be the world's most sustainable shipbuilder.
Edwin van der Poel, Area Service Manager at Damen Services, said of the agreement, "It is our aim to serve our clients as a strategic partner. With our network of Service Hubs, we look to deliver support anytime and anywhere in the world. To achieve this goal, we are growing our presence globally. This agreement forms a part of these plans. We are very much looking forward to working closer together with our colleagues at I.M.E. in the future."
Paul Langford, Managing Director of I.M.E Repair Services said that the agreement was a logical development resulting from a good working collaboration. "We see Damen Services as a natural fit. Not only do we serve many clients in common, but we have also enjoyed a positive experience in working together. Bringing our two companies closer together in this way provides customers with access to a broader portfolio of services in one place. I have every confidence that our clients will benefit from this closer working relationship."
On the top image from left to right: Paul Langford (Managing Director of I.M.E Repair Services) and Edwin van der Poel (Area Service Manager at Damen Services)