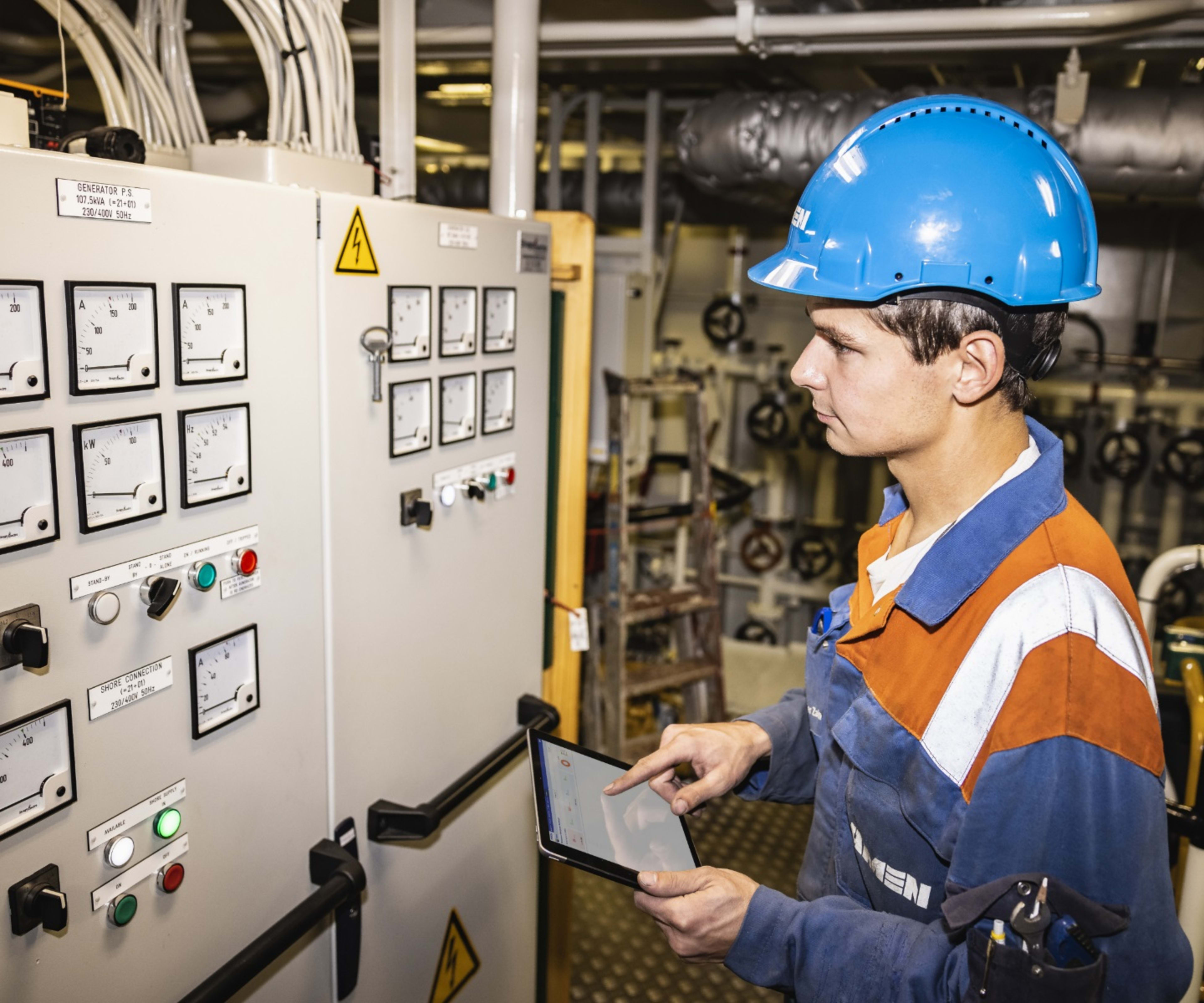 Damen Maintenance Management Solutions
Minimise OPEX while maximising asset uptime
Damen Maintenance Management Solutions (DMMS) offers a variety of maintenance related services and helps you optimise your maintenance regime by scheduling, and even predicting, your asset's maintenance needs based on data which can be collected from onboard system sensors. This data-driven approach means maintenance jobs are triggered only when needed, saving your operation time and money.
DMMS is mobile, always on and easy-to-use
DMMS constantly updates your crew about asset health and provides accurate maintenance instructions that keep systems in optimal operating condition. The app's simple user interface is tailored to the needs of maintenance crews. It enables easy and direct communication between the crew and shore teams, delivering maintenance insights, anywhere anytime.
Use Damen's experience to your advantage
Investing in DMMS brings you a proven maintenance concept that we have developed following years of experience as a shipbuilder and maintainer. With DMMS, Damen's Services department effectively becomes part of your organisation. Support regarding complex maintenance jobs, requesting service attendance or ordering spare parts, can all be done with a mobile app. It also includes the configuration of your vessel, maintenance intervals, detailed job instruction cards, an index of required parts per job and all related drawings, manuals and certificates.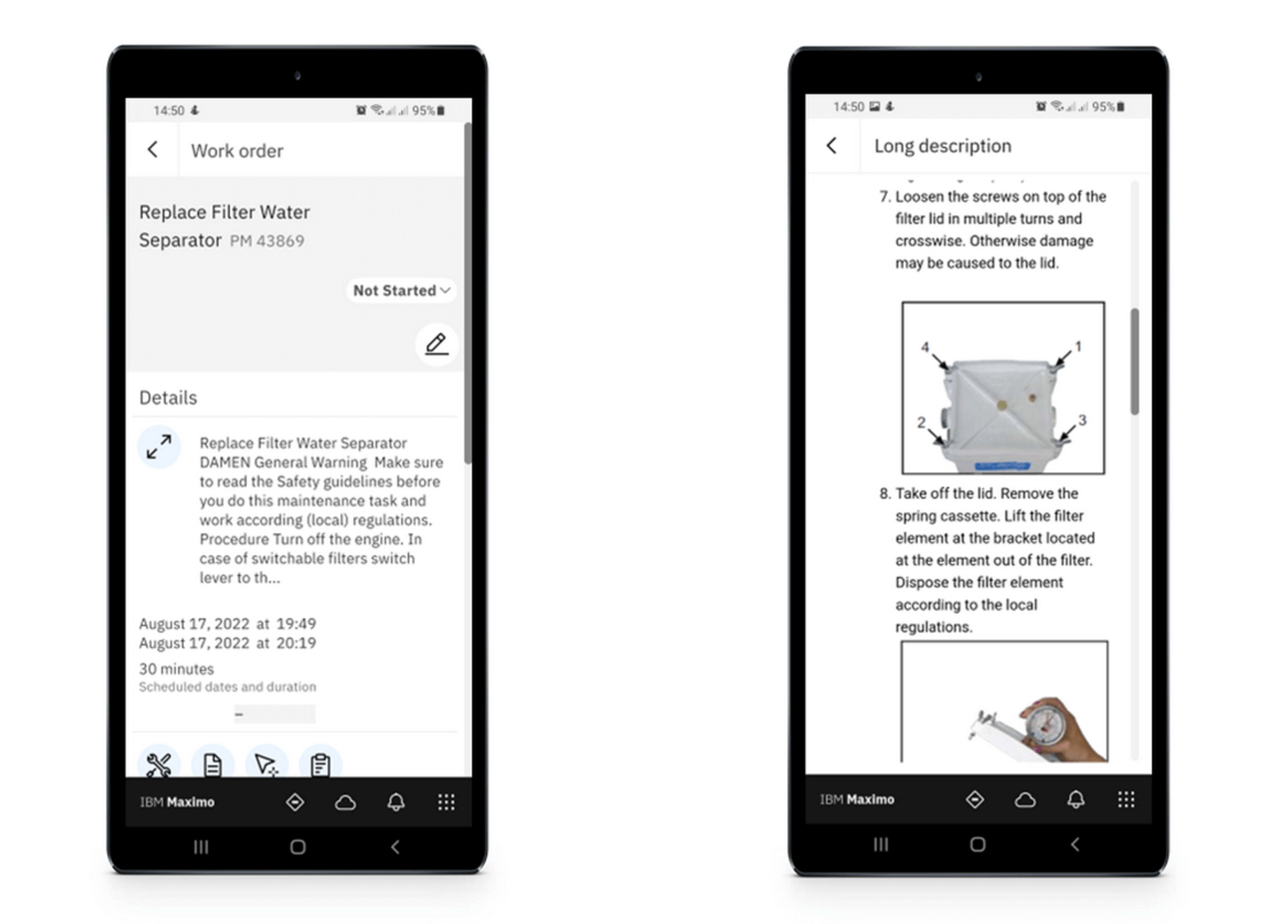 ---
DMMS streamlines operations 
System health and usage data are used to follow the optimal maintenance regime, preventing irregularities, catastrophic failures and excessive downtime, while only triggering maintenance jobs when system conditions call for it.
DMMS portal & mobile app
DMMS software offers an online login in the portal and a mobile app. It unlocks the full potential of IBM Maximo and serves the needs of advanced users such as fleet management and maintenance managers. The mobile app is the perfect front end tool for both the on board and maintenance crews. During the execution of maintenance activities, engineers can report their work right away, perform inspections on their mobile phones and flag up defects and requests on the spot.
Powered by IBM Maximo
DMMS is powered by IBM Maximo, in combination with Damen's own centralised IoT platform, Triton. In addition to efficient maintenance scheduling, pairing DMMS with Triton remote monitoring automatically logs running hour data, reducing the administrative burden and increasing accuracy. Using sensor data to drive the maintenance regime enables condition-based maintenance and allows you to work towards a predictive maintenance strategy for your most critical assets.
Curious about Damen Triton?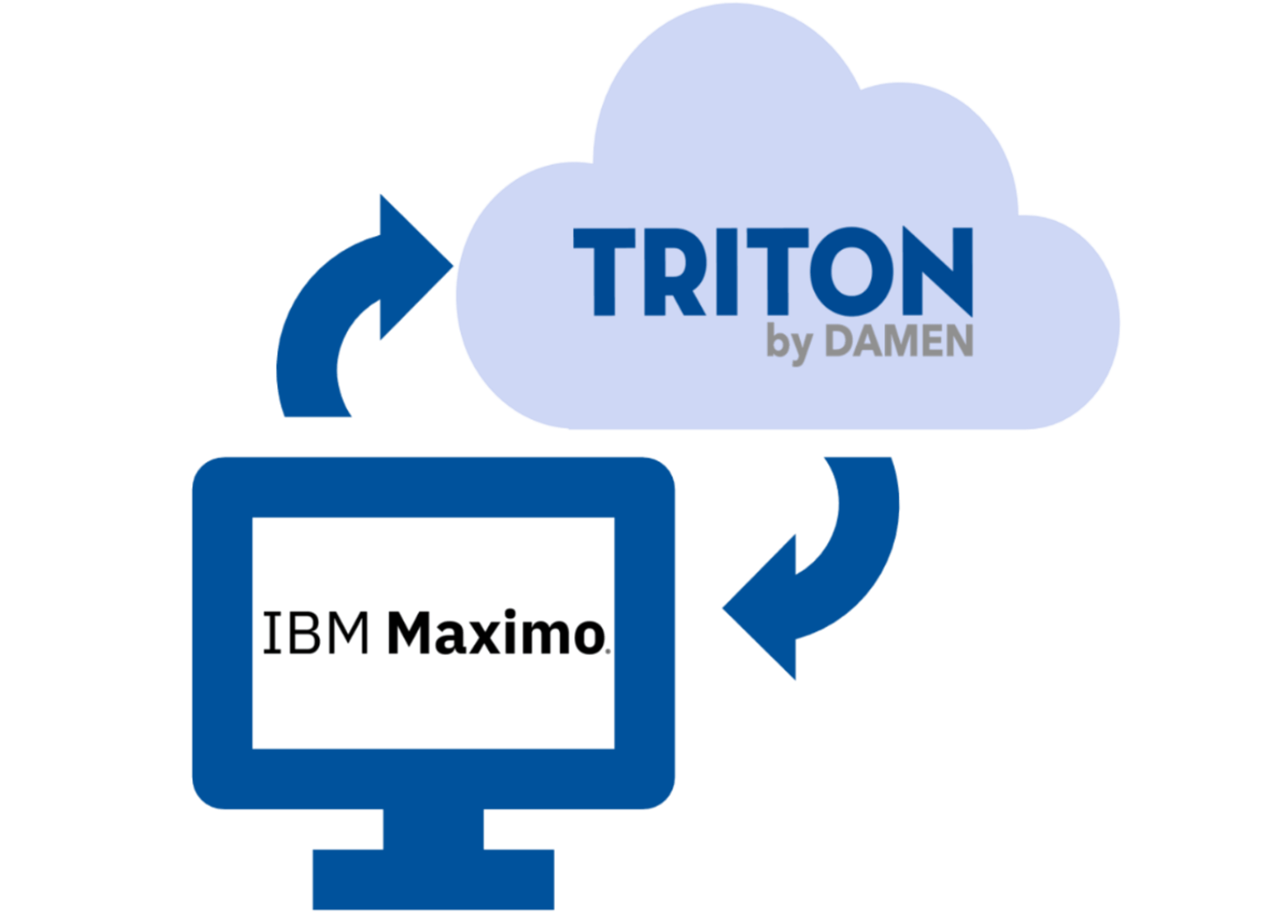 ---
Software as a Service
DMMS is delivered to you as turnkey Software as a Service. Simply sign in to your account, there is no need to worry about software updates, hosting and security – Damen takes care of these technicalities so that you are up-to-date at all times.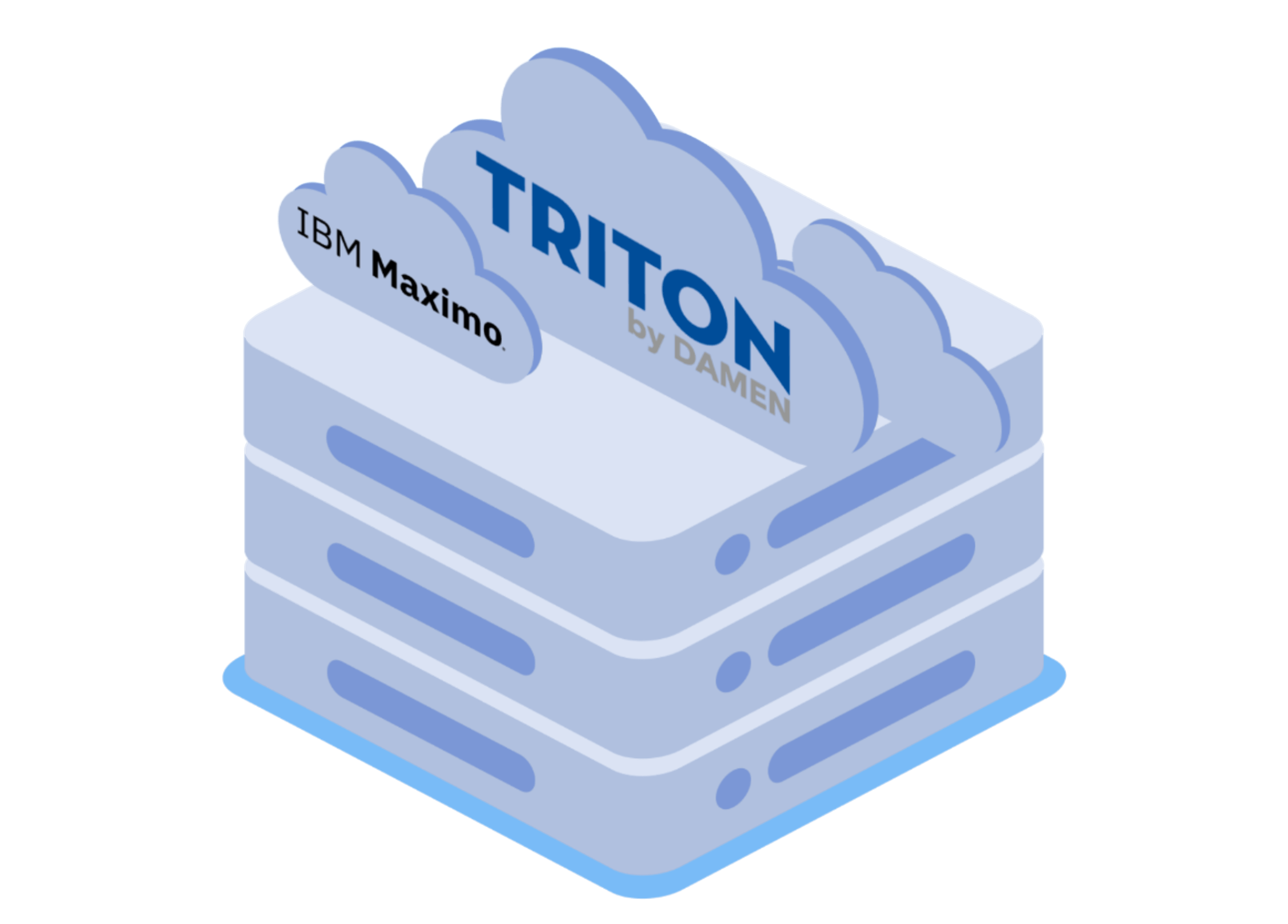 ---
How can DMMS reduce OPEX for your fleet?
Contact us to learn more about our digital services.