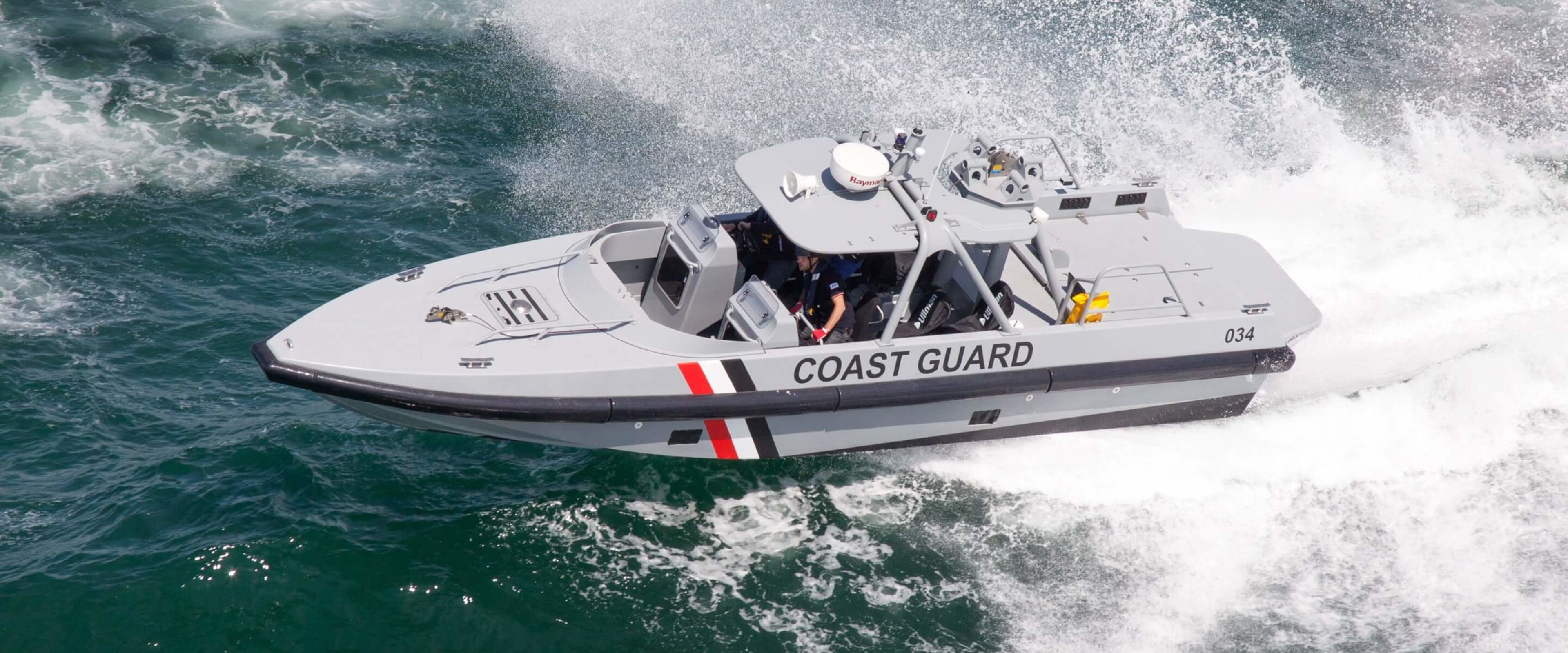 Ultra-high-speed professional workboats
Interceptors
Successful, cost-effective missions
Exceptional manoeuvrability
Damen Interceptors are a specialised type of craft, designed for ultra-high-speed interception and insertion missions, while also being capable and effective in a medium-speed patrolling role. Robust and reliable, all Interceptors can also be fitted with a secure communication suite.
View models
Comfort in extreme conditions
Unbeatable seakeeping for any mission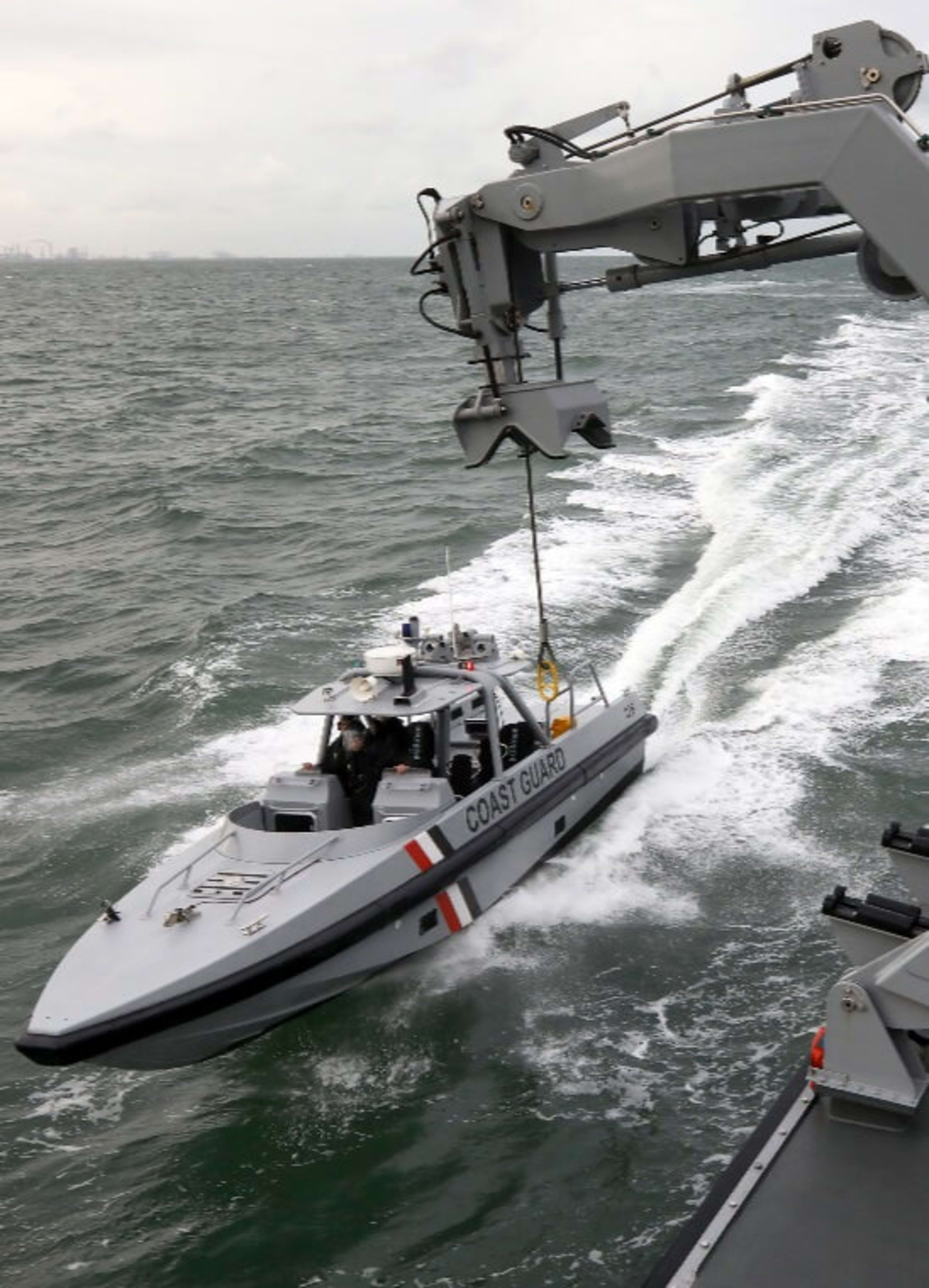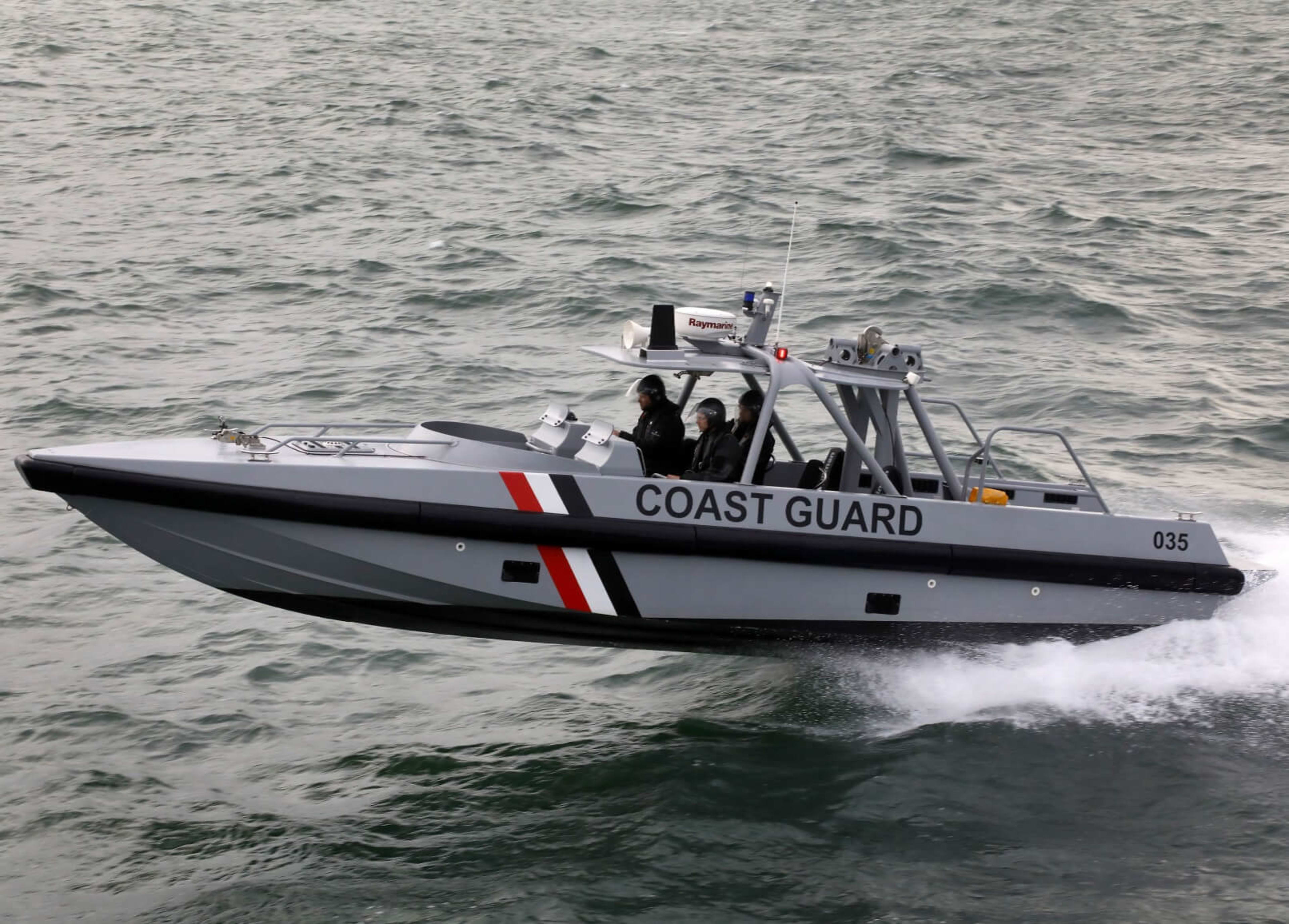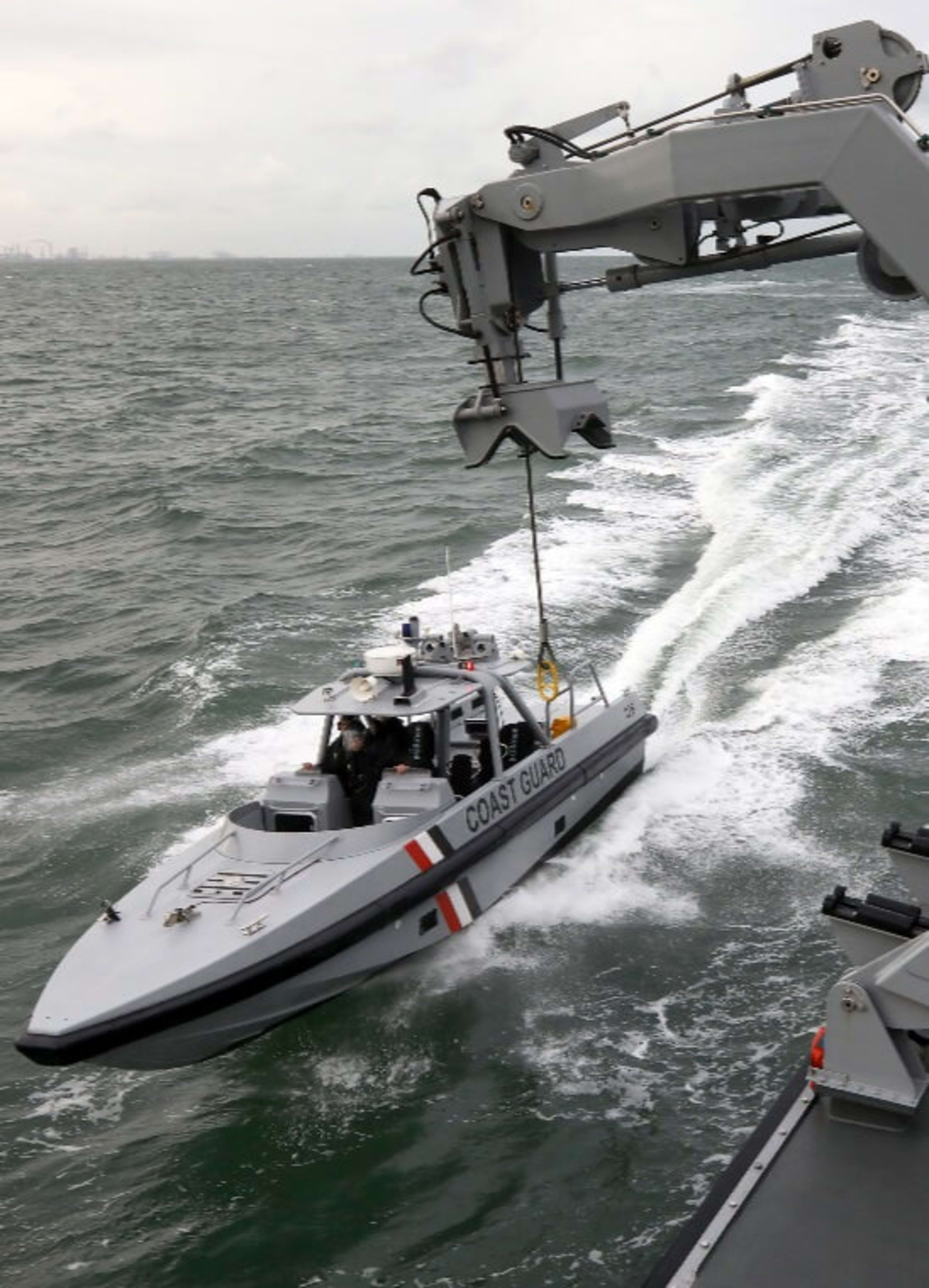 This is the ultimate Interceptor, combining ultra-high-speed with unsurpassed seakeeping, high crew comfort and extreme manoeuvrability to enable the crew to execute even the most challenging mission. As the vessel is designed for difficult situations, we have also paid close attention to the ergonomics on board.
Explore the Interceptors
Speeds of up to 55 knots
The Damen Interceptors are recognised as being a no nonsense, reliable and safe platform. Speeds of around 55 knots can be achieved through the use of composite materials and a smart design of the hull structure.
---
Sustained speed in waves
Speed is the most obvious criterion for an Interceptor. However, speed on flat water is not of the highest importance, what counts is speed that can be maintained in waves. Speed has to go hand in hand with a robust structure and capable propulsion in order to ensure reliability and avoid high maintenance costs.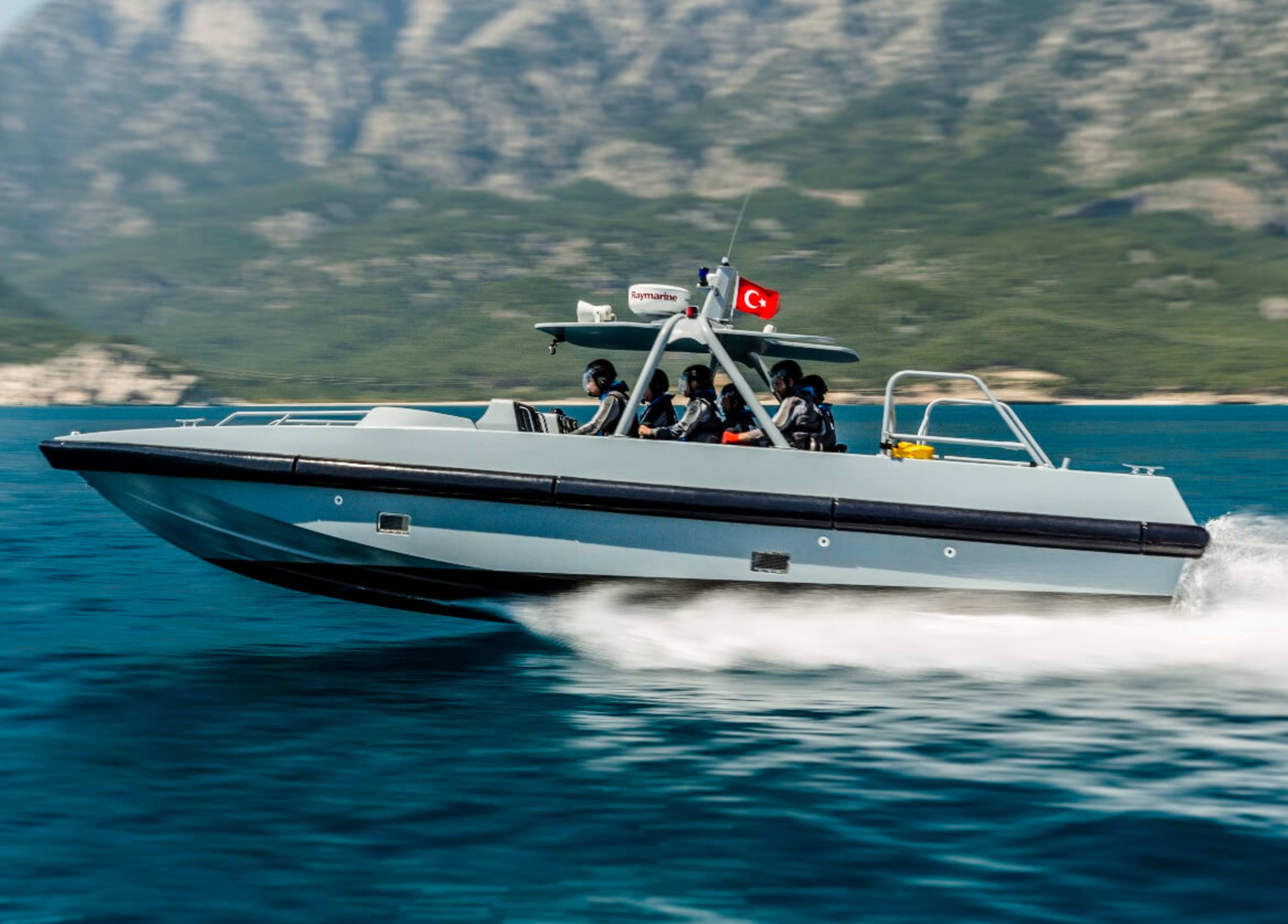 ---
Extreme manoeuvrability
Manoeuvrability is crucial as often the targets being chased down are very agile, such as small open boats with outboard engines. Our Interceptors have the ability to execute extreme turns at top speeds and a prismatic hull means that there is no danger of spinouts occurring.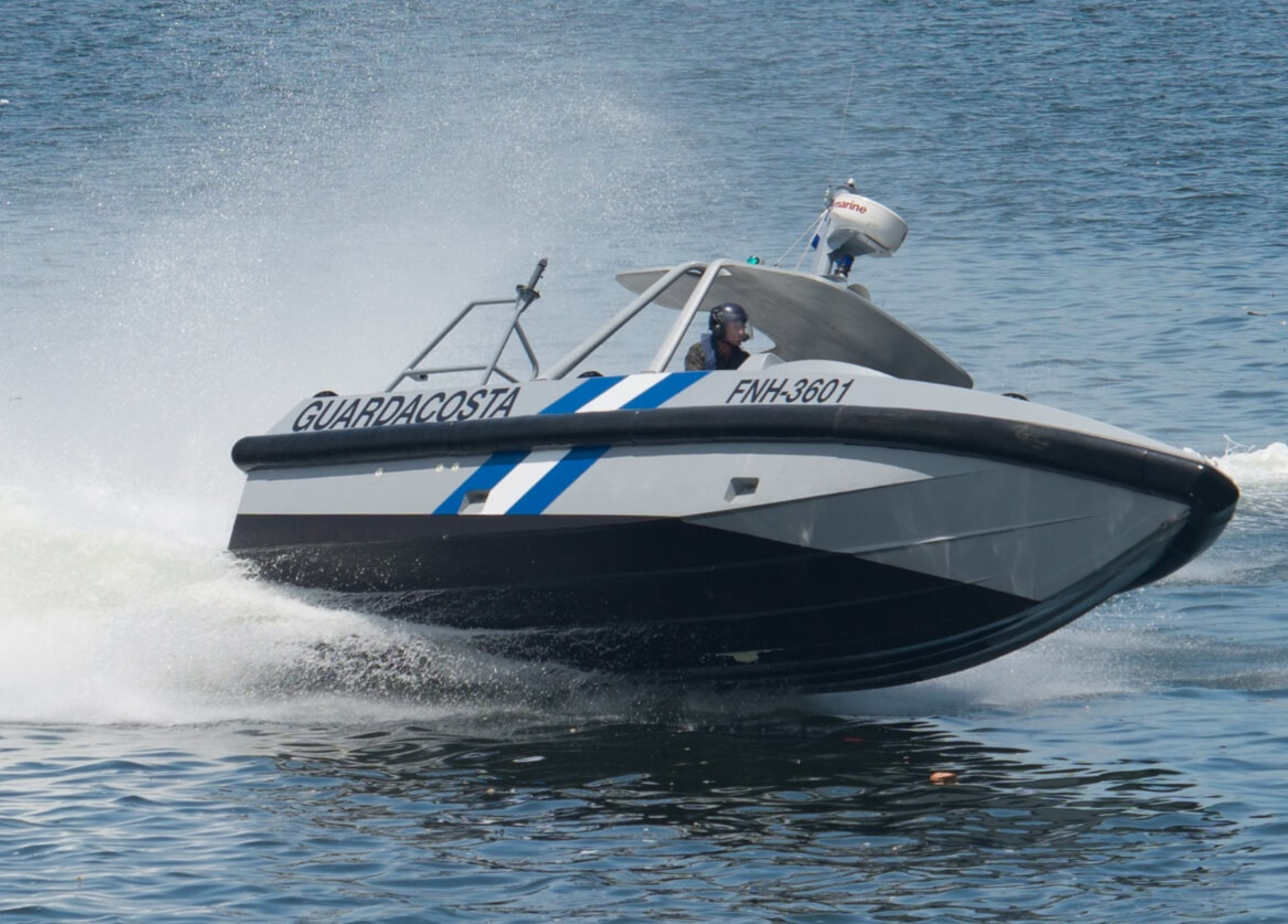 ---
Attention to crew comfort
Given the extreme challenges they face, the crew has to be comfortable. We have thought carefully about the ergonomics, and the location of the crew, console and layout are designed for the demanding circumstances of high-speed chasing. All Interceptors are equipped with shock-mitigating saddle seats.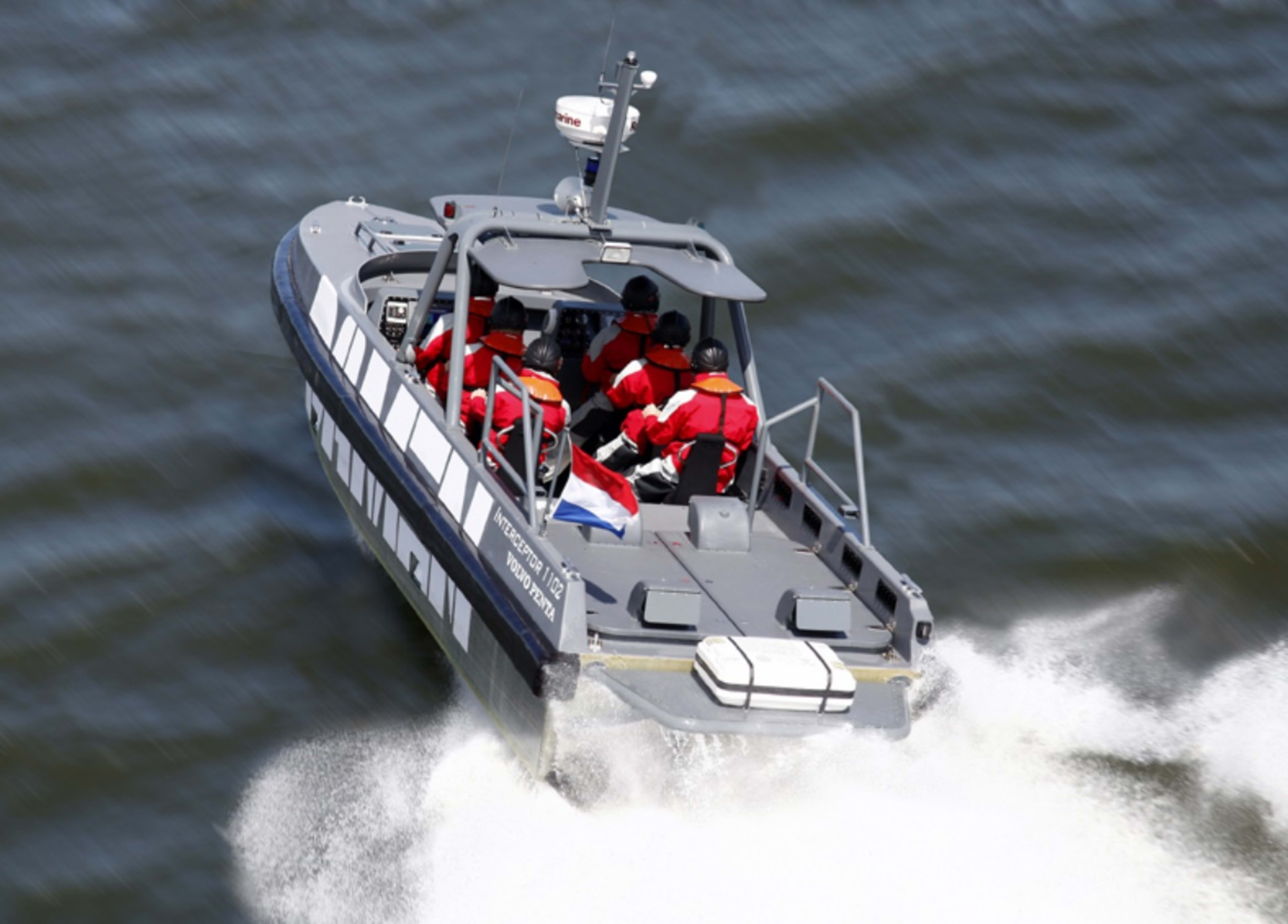 ---
Safe and fast
When using the Damen Stan Patrol vessel's integrated stern slipway or davit systems the Interceptors are launched and recovered quickly and safely, even in higher sea states. With a robust design and reliable equipment Damen ensures that the boats can fulfil their missions successfully and cost-effectively.
---
Discover our models
Do you need more information about the specifications and technical details of our Interceptors? Please press here to download the product sheets.
Show models
Build your own Interceptor 1503 FRP
Embodying a high speed of up to 55 knots, unsurpassed seakeeping behaviour and extreme manoeuvrability, a Damen Interceptor 1503 FRP is ready for duty!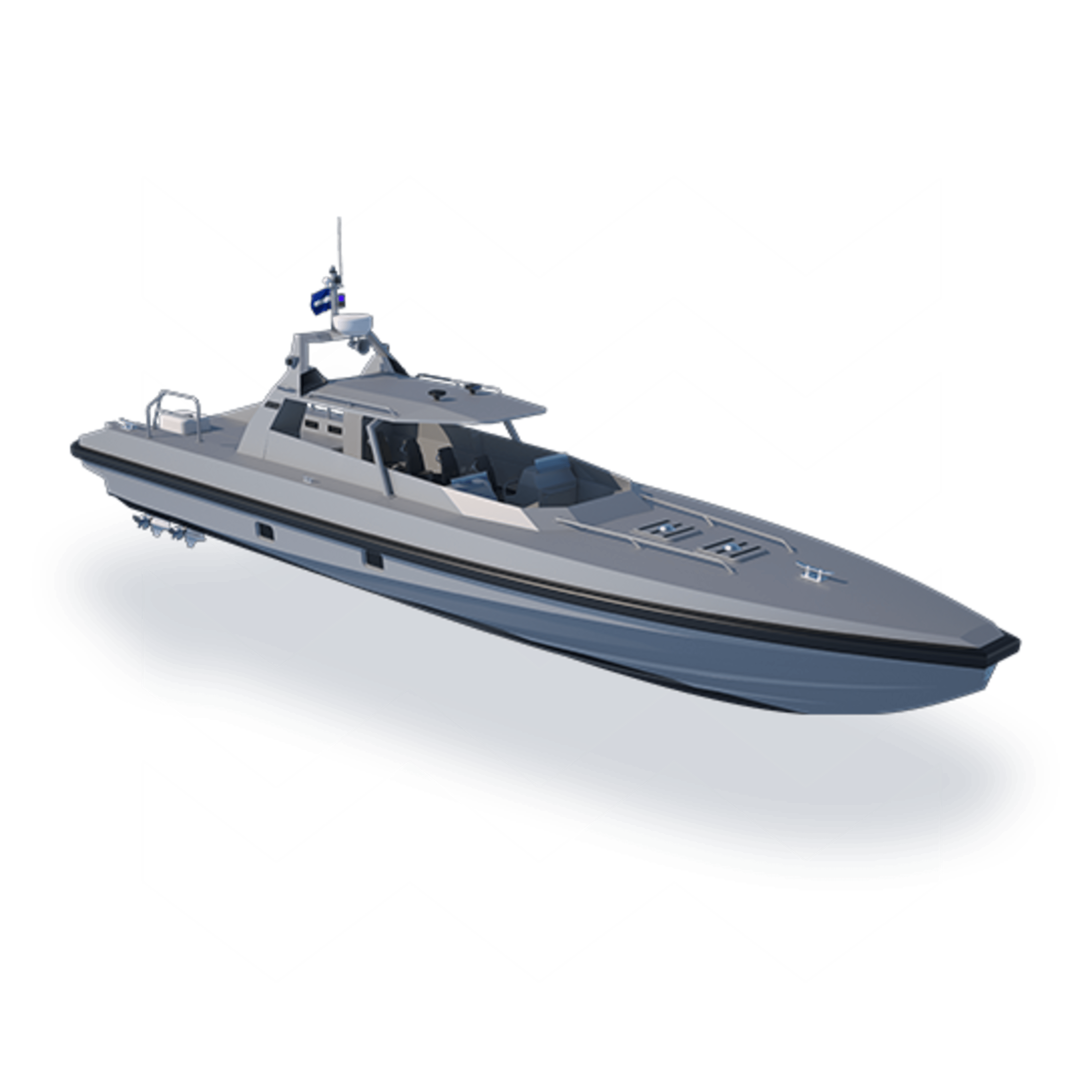 DAMEN
Your maritime solutions partner
Our Interceptors offer unbeatable seakeeping abilities, impressive speeds and long range capabilities. But as well as these advantages, customers benefit from predictable lifecycle costs. Damen is also happy to help customers build their own vessel locally, with a range of tailored packages available.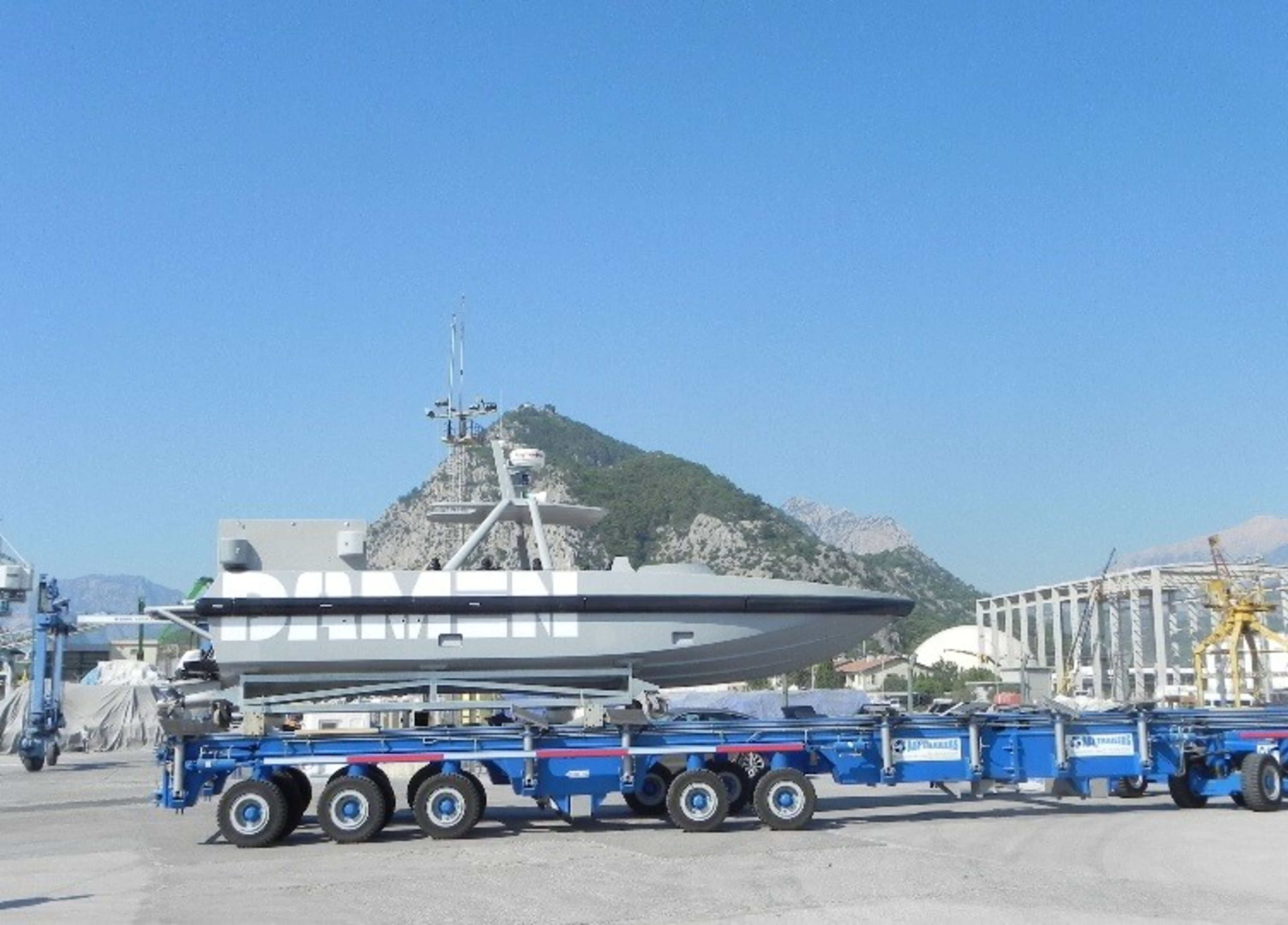 Local building
We deliver packages including licensing, vessel design, full materials supply to turnkey solutions.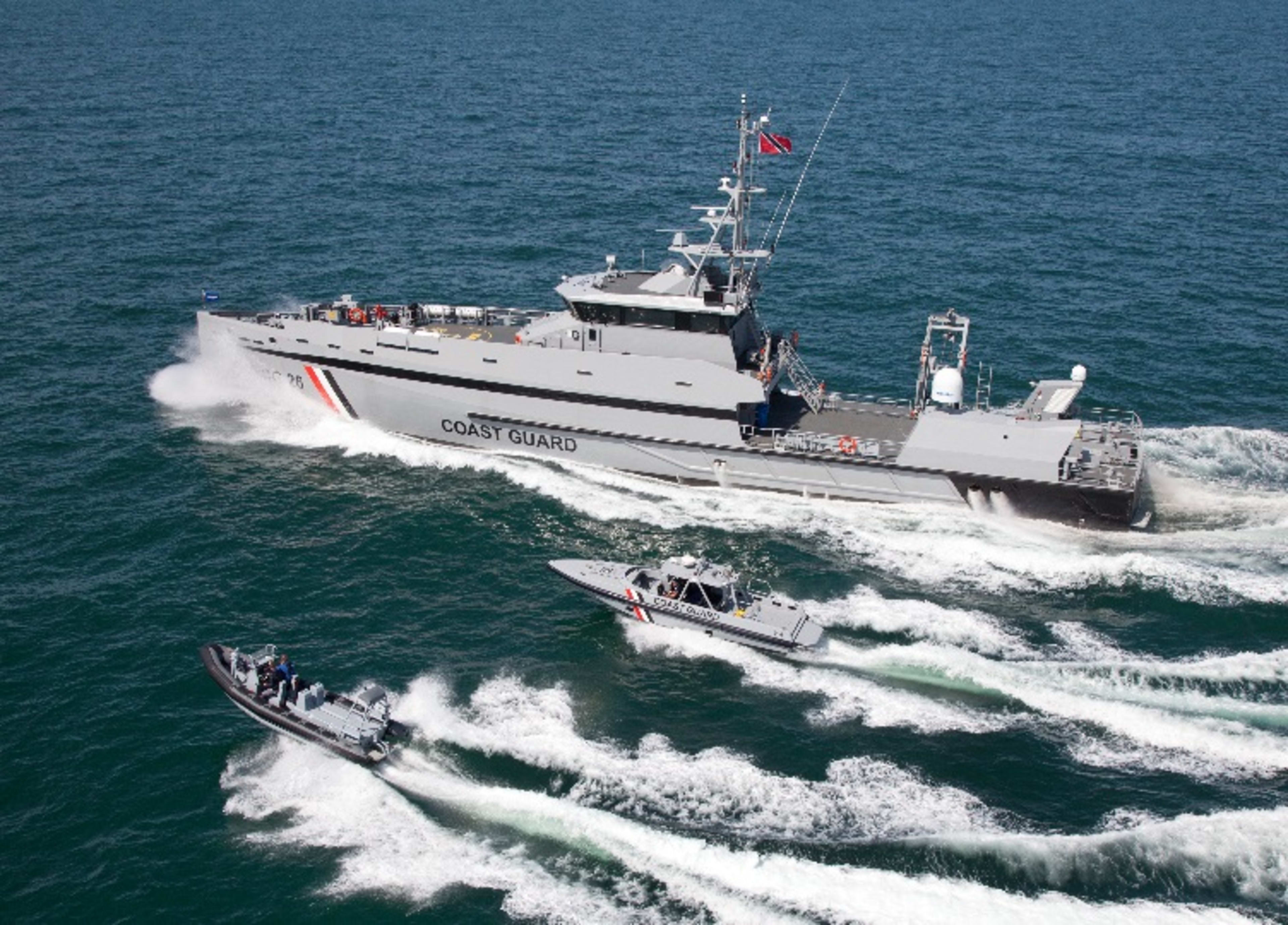 Product Life User Support
We keep your assets operational, available and relevant, while you benefit from predictable lifecycle costs.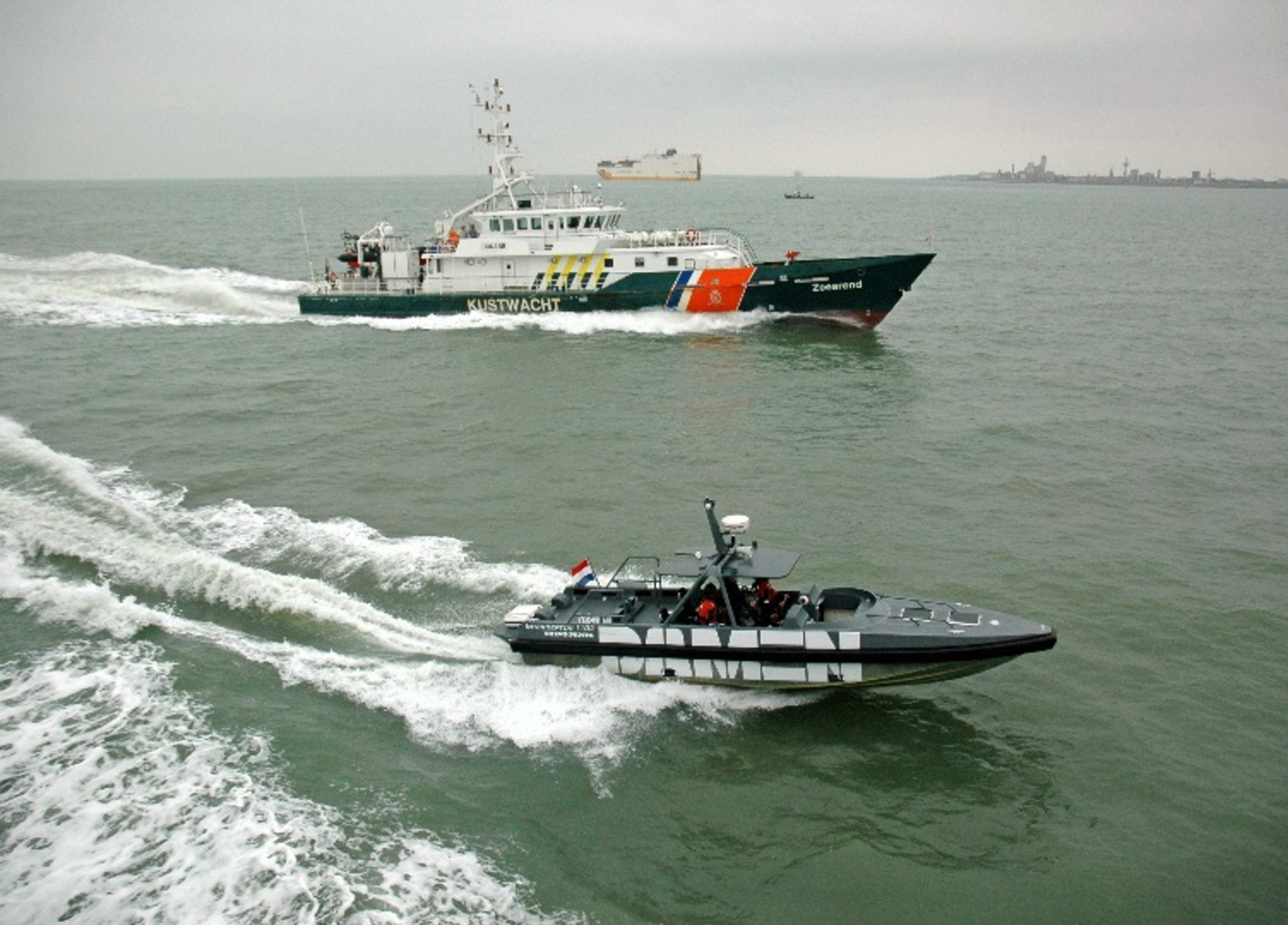 Sustainability
We aim to continually improve our products and production methods so we can reduce our environmental impact.