Designed together
Although the DOC is a platform design with a large open deck for different modules, the 'Maersk Connector' is designed as a dedicated Cable Laying Vessel. Taking the client's operational expertise into account, the DOC 8500 is the result of a perfect collaboration between the client, charterer, suppliers and Damen. This was recognised when the vessel won the Offshore Support Ship 2017 Award. The Maersk Supply Service owned vessel is the second of the Offshore Carrier 8500 Series and won this prestigious award for setting an industry benchmark through its innovative design and operational efficiency.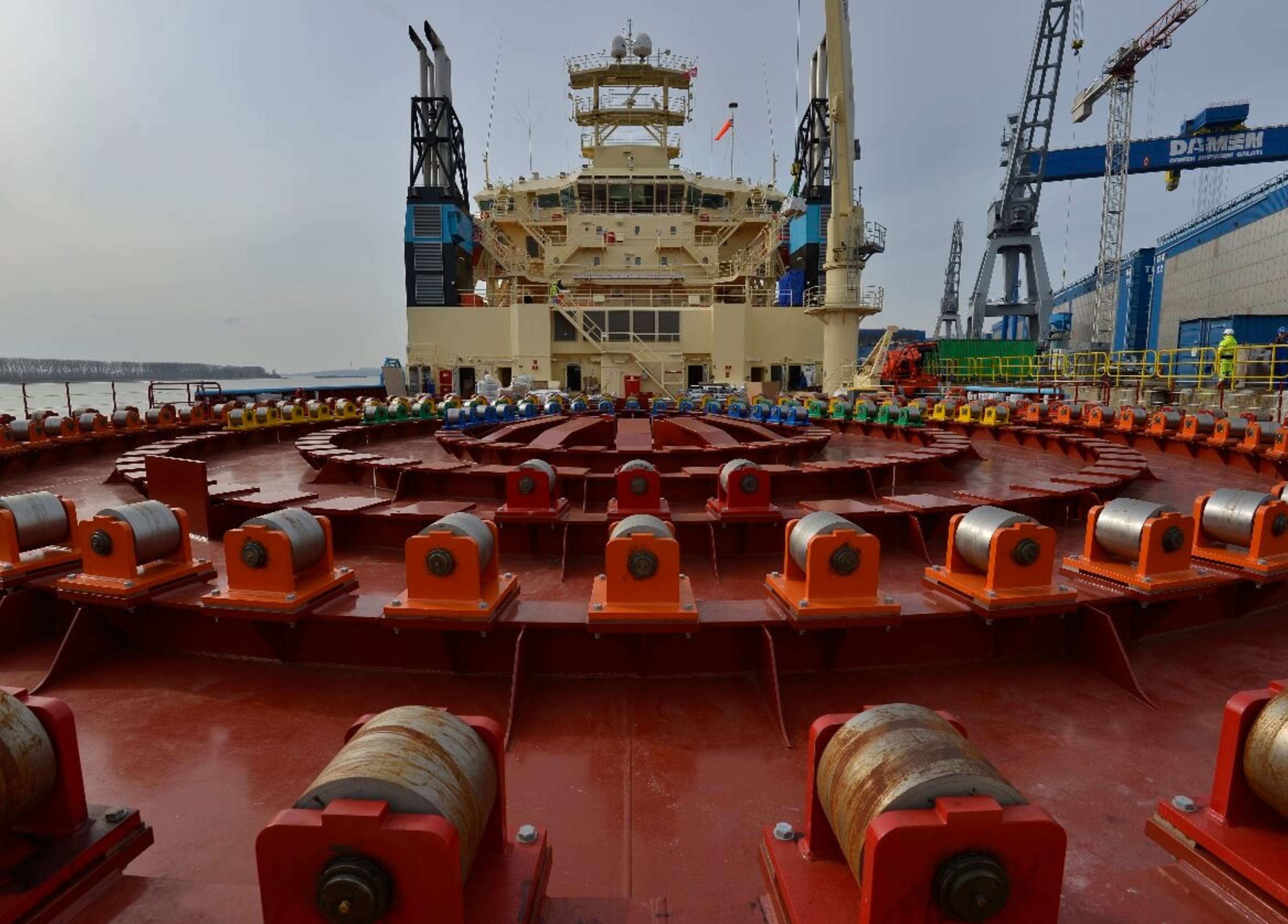 ---
Performing without water? Or Suitable for grounding/beaching
The 'Maersk Connector' is certified to ground out fully loaded for beach operations. This function brings significant savings, eliminating the cost of a separate, shallow water vessel, as well as reducing the number of required joints.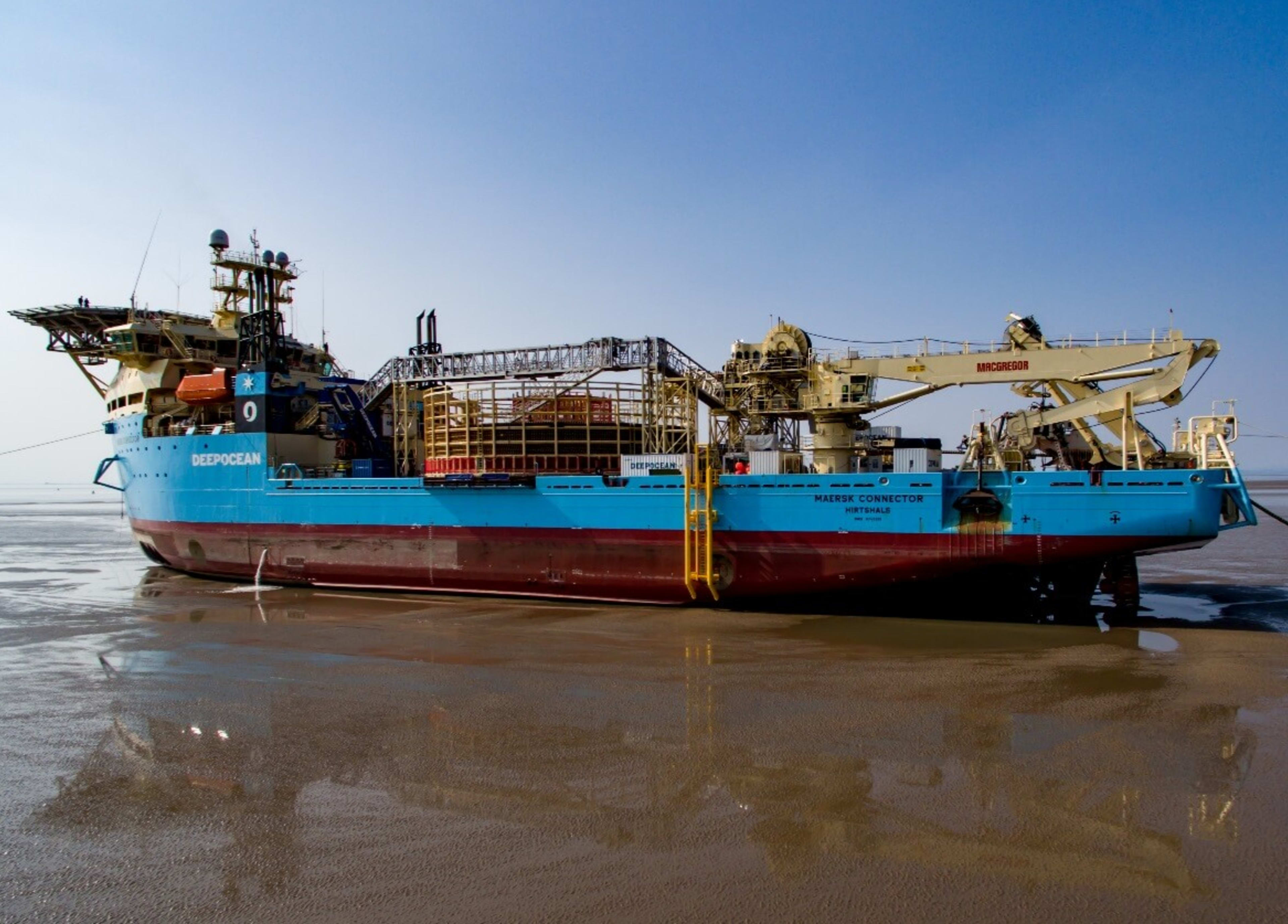 ---
Even comfortable for your ears or A focus on noise reduction
The 'Maersk Connector' is equipped with durable and comfortable furniture to make the crew feel at home when they are off duty. In all of our vessels special attention is also paid to the interior sound levels. By clever engineering and by working in close cooperation with our thruster suppliers, we make sure the levels are well below regulations.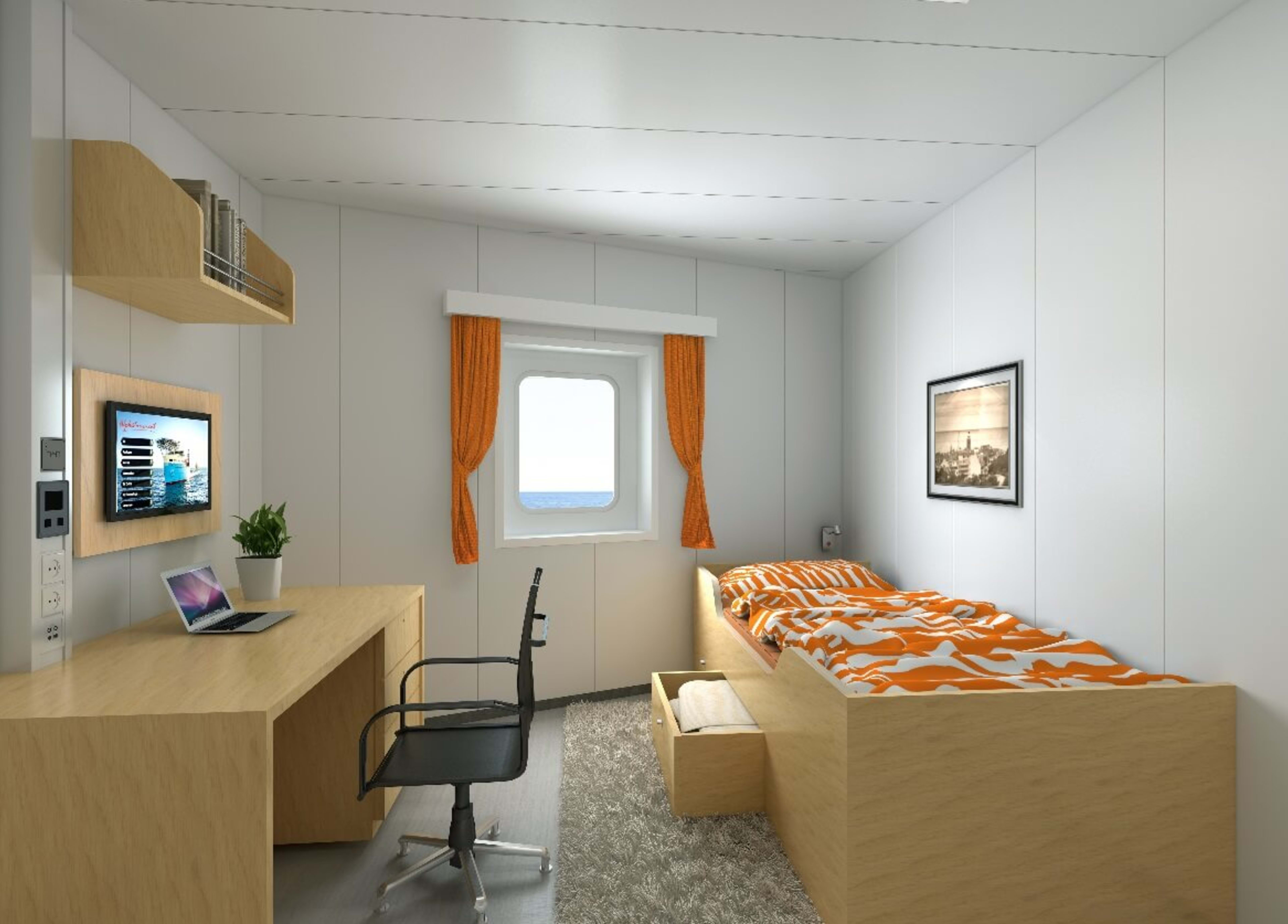 ---
Safety first
Complying and surpassing regulations is at the core of every Damen design. The 'Maersk Connector' and the 'Nexus' are both equipped with twin lifeboats and ample rescue equipment.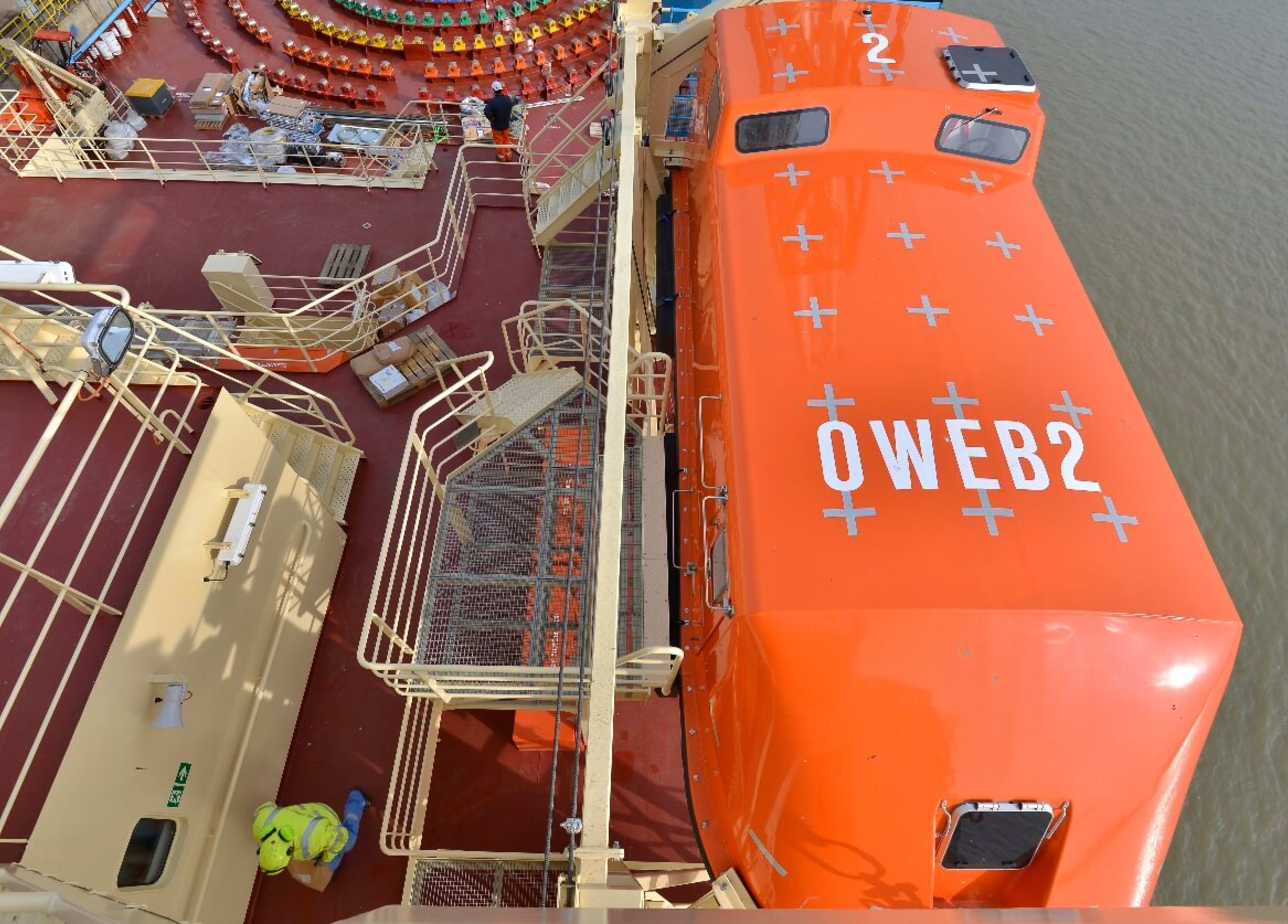 ---