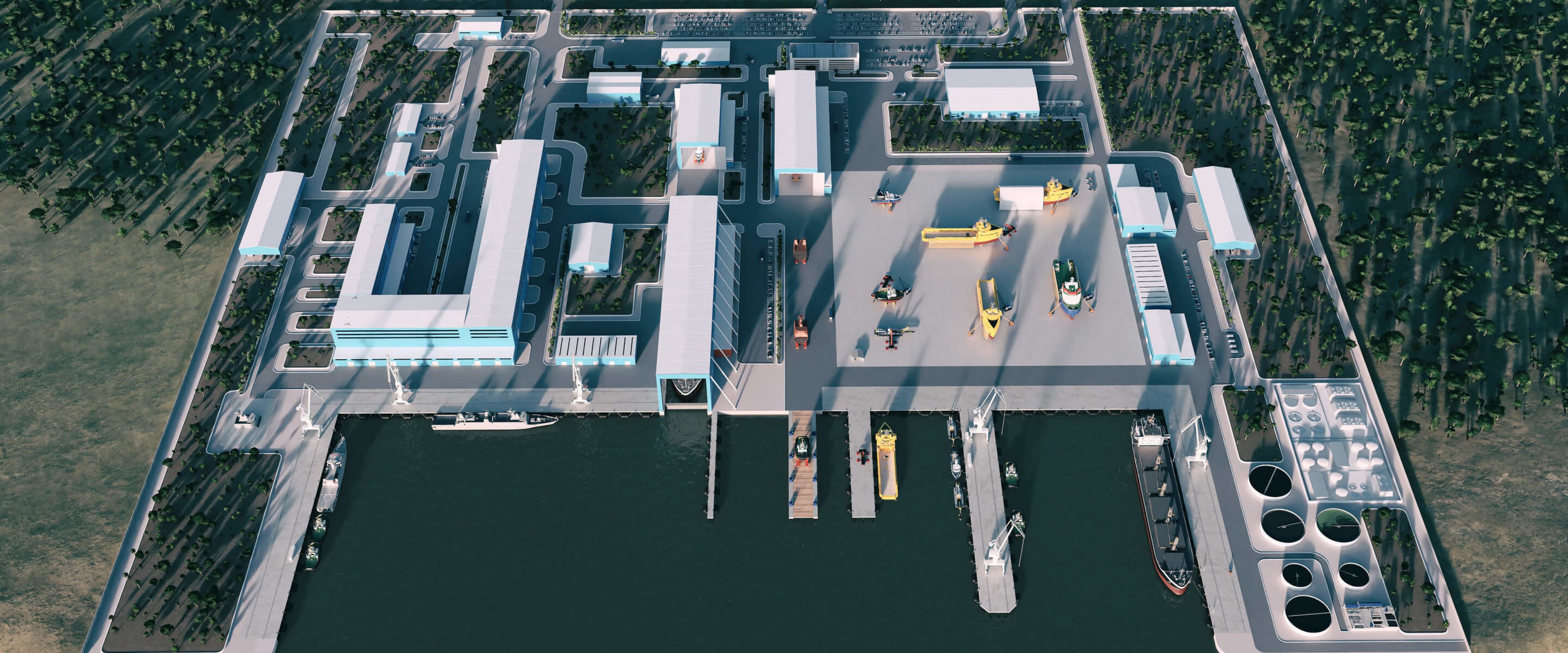 Support and advice from shipbuilding experts
Concepts & Consultancy
Experienced in designing shipyards
Concept & Consultancy
Our design team is experienced in designing shipyards all over the world. We help clients with site layout plans, market research, surveys, and commercial & technical advice for any type of shipyard. Need help with your own shipyard? Figure out below why Damen should assist you.
Experienced all over the world
Through the years we have assisted our clients worldwide with all kinds of services regarding the development, design and construction of shipyards. Within Damen we have several teams specialised in shipyard layout design. Contact us and see how we can help.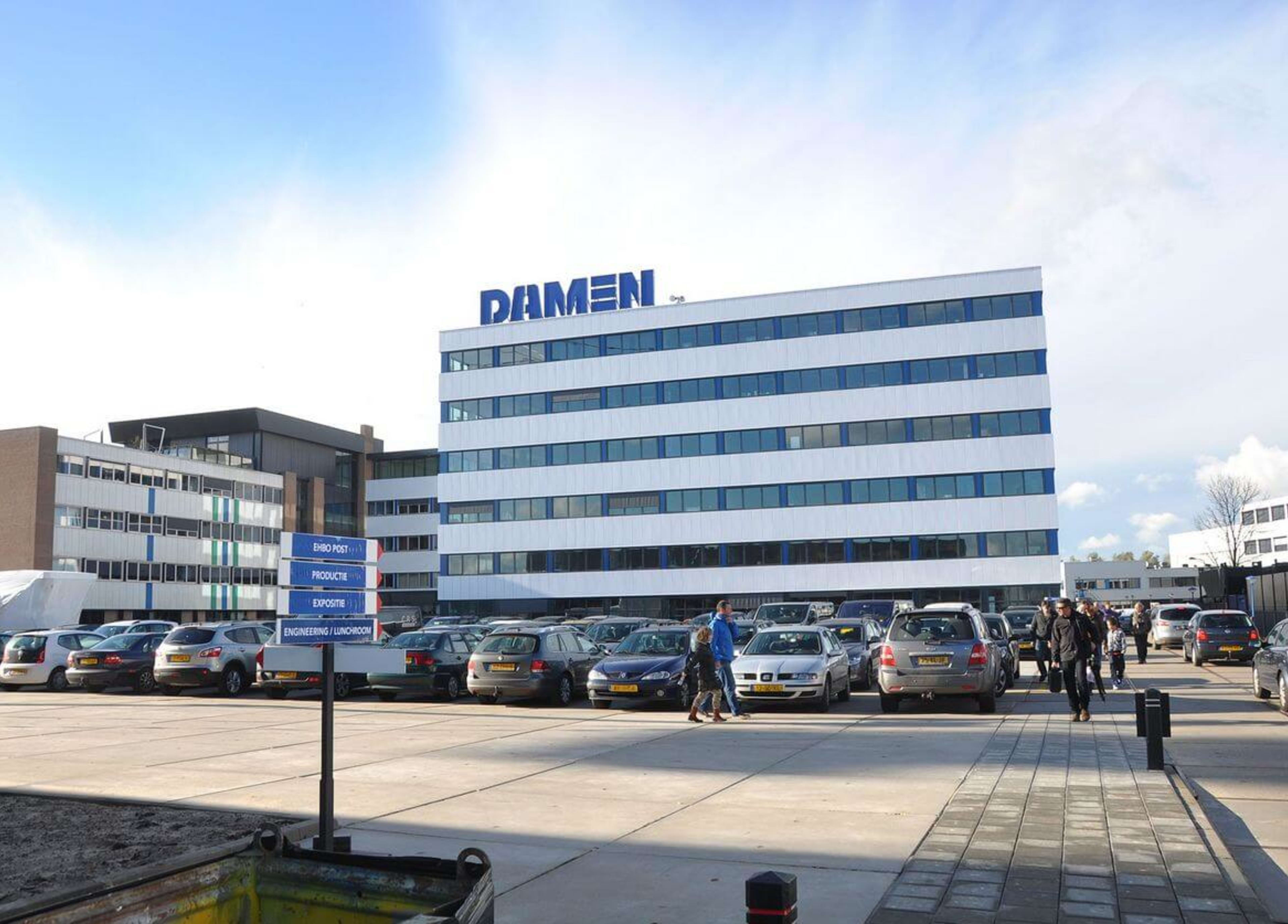 ---
3D designs
Within Damen we use 3D Building Information Modelling (BIM) software. By designing in 3D we are not only capable of visualising your shipyard, it also gives us useful insights for budgetary estimates, procurement and execution.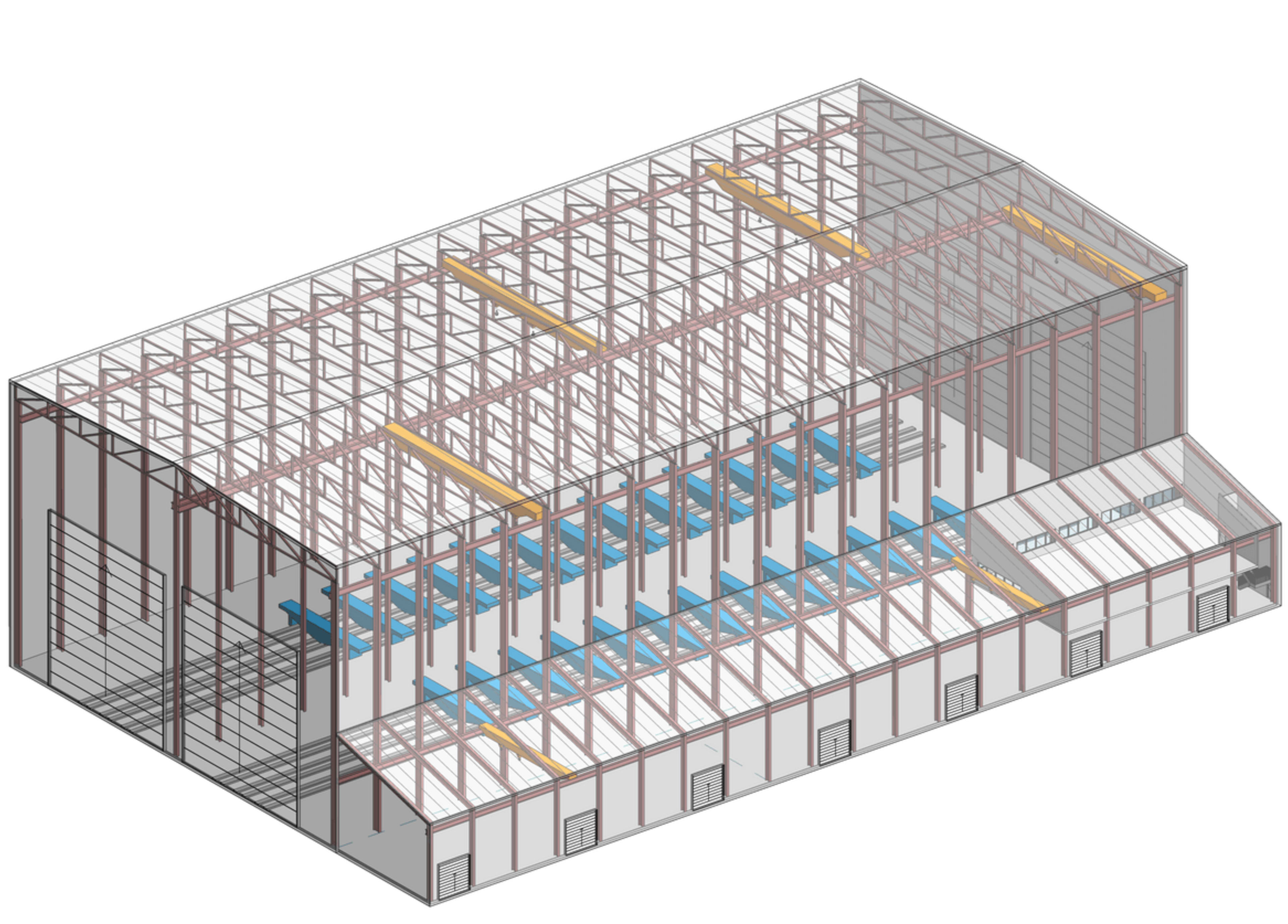 ---
See your shipyard come to life
From a concept design to reality
Drawing on decades of experience, our expert designers and engineers can turn the initial concept for your shipyard into reality, as shown in the accompanying video. To see your new shipyard come to life, please get in touch.
Easier done than said
Our services
Need advice for your new or existing shipyard? Let Damen get to the bottom of this. We can help you with all kind of sevices: whether you need help with a survey, technical inspection, market analysis or a design, we are here for you.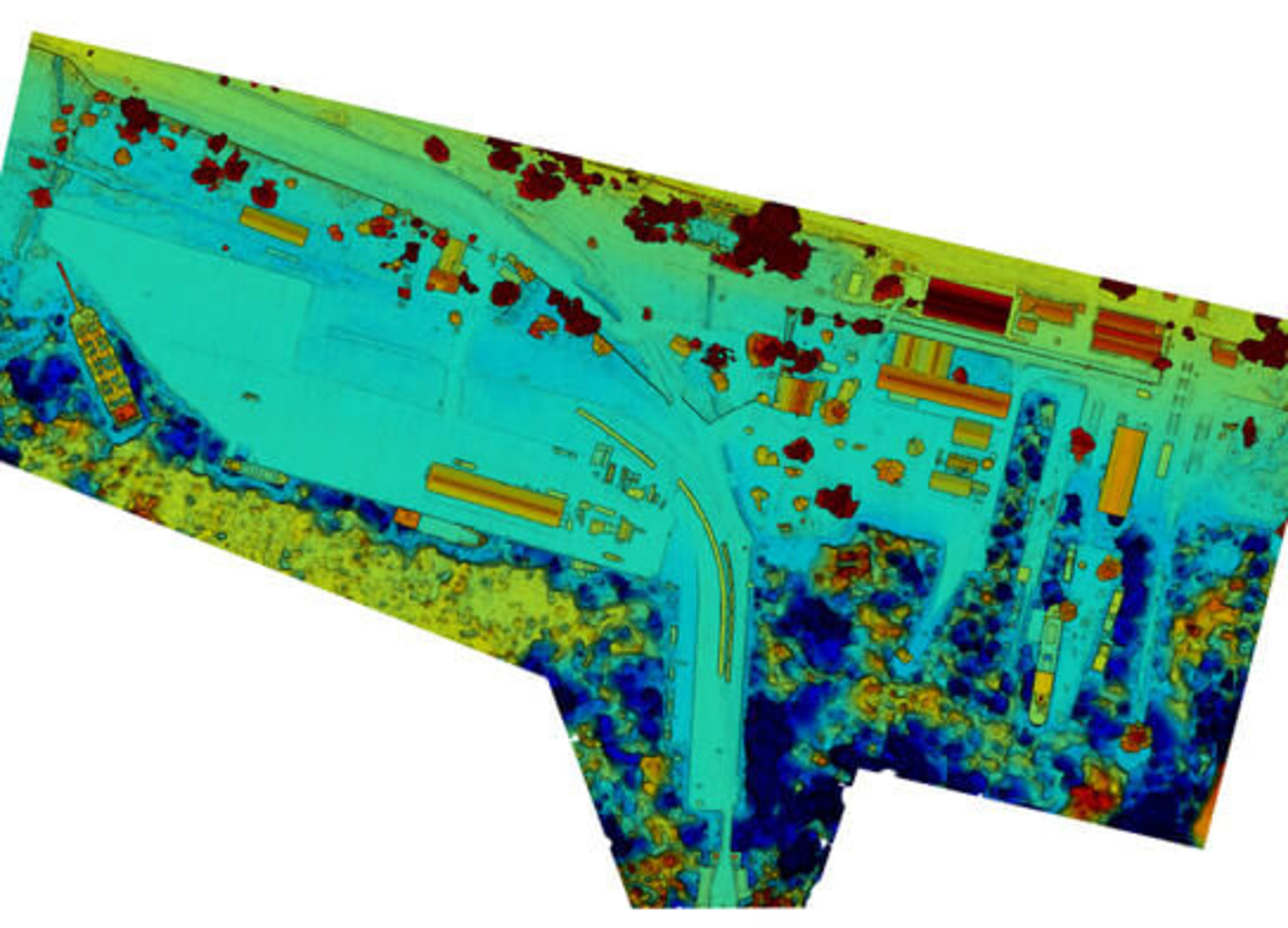 Surveys
✔ bathymetric survey ✔ topographic survey ✔ drone mapping ✔ soil investigation campaign ✔ metocean study ✔ technical inspection ✔ 3D scan
Feasibility studies
✔ general arrangement plans ✔ market analysis ✔ return on investment calculation ✔ budget estimates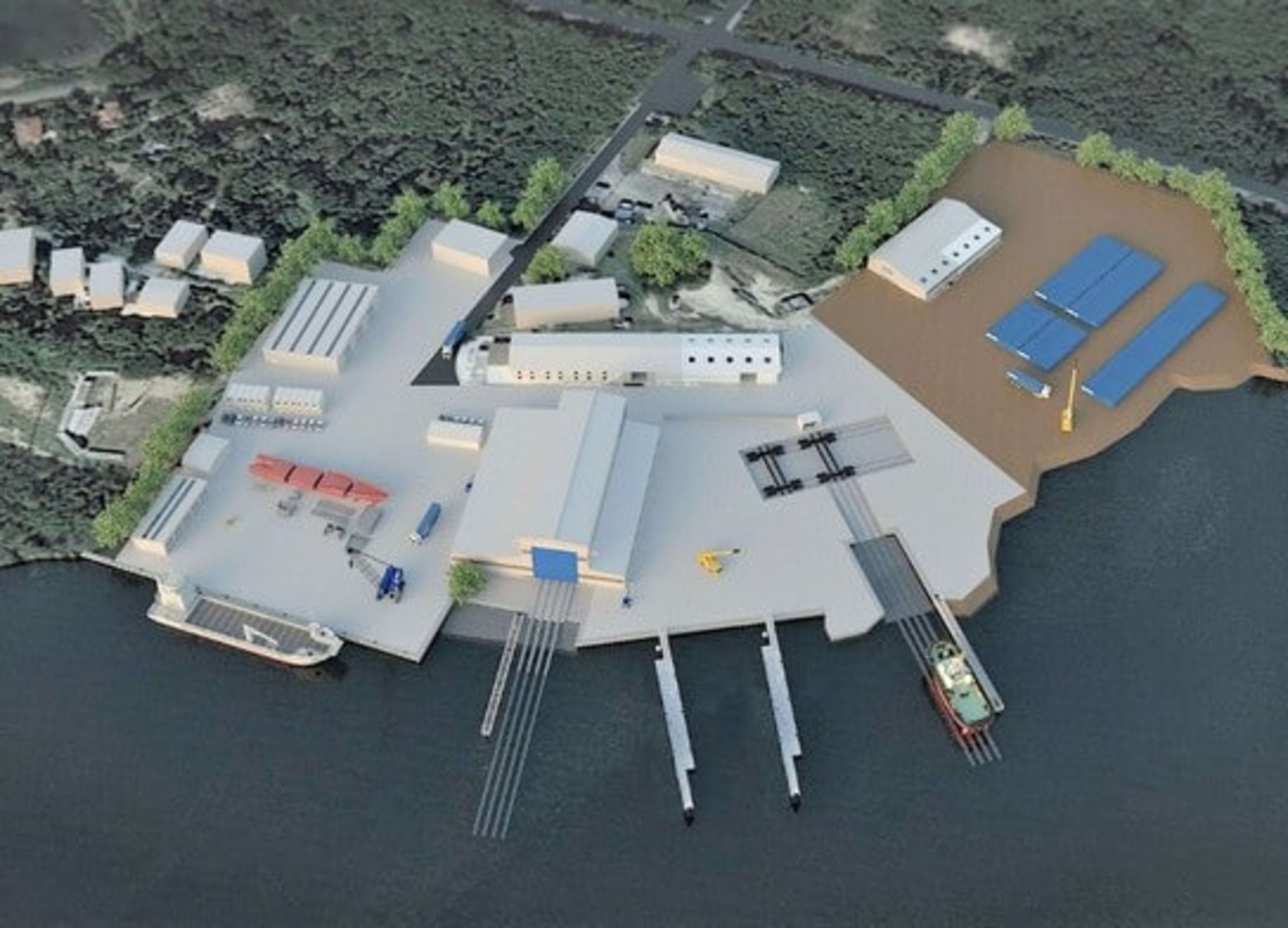 Design & engineering
✔ lay-out plans ✔ technical drawings ✔ preliminary concept drawings ✔ artist impressions ✔ bill of quantities ✔ foundation advice