Experts since 1927
Helping you build the ultimate shipyard
Damen can help you establish your own shipyard in a variety of ways, whether it's constructing a new shipyard from scratch, or adapting an existing shipyard. With more than 35 yards all over the world and over 12,000 employees, we have the experience to create the ultimate shipyard, perfectly tailored to your requirements. Do you need advice about the layout or design, or with the feasibility of your plan? Damen is here for you.
Newbuild and repair yards
The workflow for repairing ships is different than the workflow for newbuilding ships, with a different layout and equipment required. Optimising these workflows keeps us busy day after day and it is our job to explore options and make sure we have achieved the most efficient solution. Need advice for a new or existing shipyard? Whether you need help with repairing, recycling or building new vessels, Damen can assist you by providing designs for the best layout for your shipyard.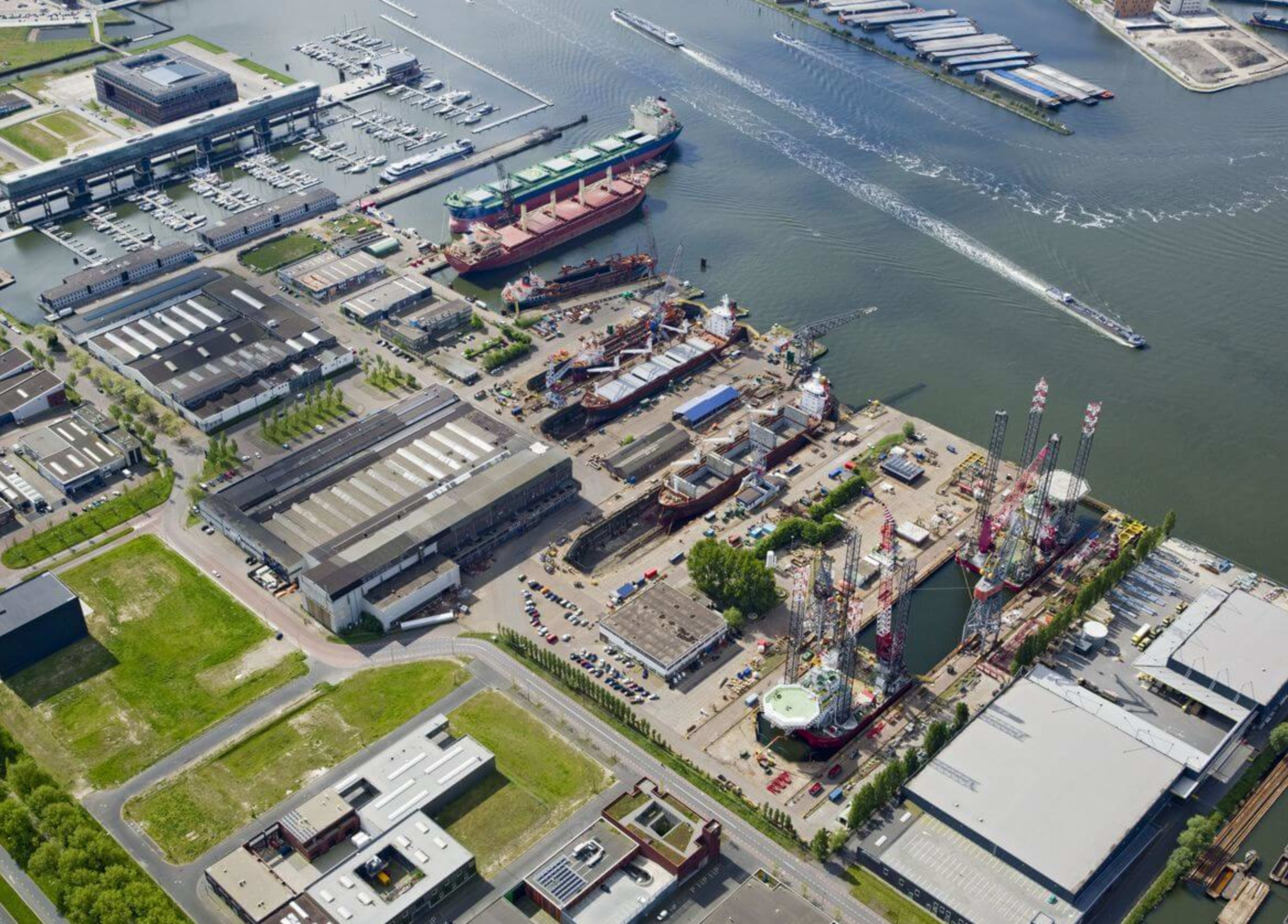 ---
One-stop shop support
Damen can assist you in various ways. Whether you need help with a design or feasibility study, with the construction of a shipyard or the full integrated package: with Damen you have the advantage that we have all the expert knowledge and experience in-house.
---
Financing options
We combine our in-depth understanding of maritime markets with financial expertise gained over many years. Damen Customer Finance has over 40 years' experience in providing tailored financing solutions. Working with companies of all sizes, as well as governmental bodies, we have time and again developed long-standing customer relationships. With this experience and network we connect you to the financial arrangement that best suits your needs. We offer a comprehensive range of solutions aimed at providing support for the diverse clients with whom we work.
Technical assistance or turnkey contracting
Damen can deliver technical assistance or be your turnkey contractor. Just the way you want it.