What We Deliver
Sustainable maritime solutions
Damen's work on the electrification of the maritime industry falls under the so-called E3 umbrella. That is, environmentally friendly, efficient in operation and economically viable. The shipyards group is currently working on a number of projects for electric vessels.
Sustainable solutions
Sustainable solutions
We define, design, deliver and service ships
We believe sustainable solutions will determine the future of the maritime world. Our innovations, via standardisation, technology collaboration and strategic sourcing will support our clients' goals. We aim to define the sustainable ship and services of the future, working towards zero emission vessels and lifecycle support.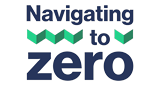 Key ambitions

Cooperating with partners to innovate and stimulate infrastructure improvement.


Building zero emission vessels using clean energy.


Designing solutions that limit their impact on local communities.


Building our vessels from cradle to cradle.


RD&I for futureproof designs.


Design, production and product performance and our services are optimised to limit the impact on the marine environment as much as possible.
Navigating to Zero
Let's raise the bar in sustainability, together. Contact Damen and get in touch with our experts. Our team is happy to help you.