On 25 March 2021, Damen Shipyards Cape Town (DSCT) launched the first of three Multi‑Mission Inshore Patrol Vessels (MMIPV) procured by ARMSCOR for the South African Navy (SAN).
The vessels will augment South Africa's maritime security by enhancing the country's capability to respond effectively, rapidly and cost-effectively to threats such as illegal trafficking and fishing.
DSCT Project Manager, Ian Stewart says the launch is an important milestone for the shipyard. "This is the culmination of three years of hard work by a dedicated team of people. Ultimately, more than one million man-hours of work will be invested in the construction of the three MMIPVs."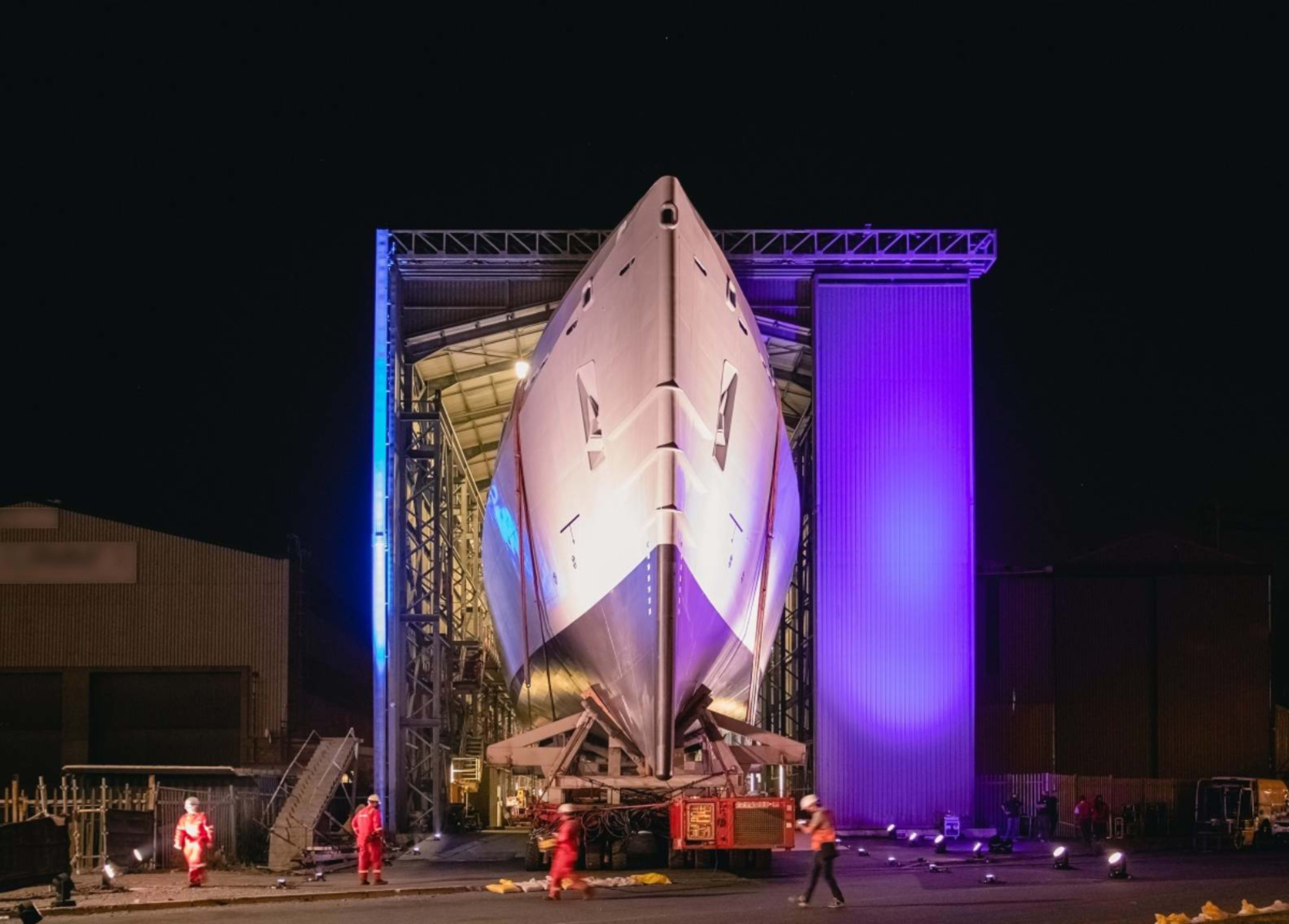 The more than 600-ton vessel was transported from the DSCT shipyard on the evening of 23 March 2021 to the Transnet National Ports Authority (TNPA) synchrolift at the Victoria & Alfred (V&A) Waterfront Basin. The move was conducted by Mammoet South Africa, using 48 axle lines of Self‑Propelled Mobile Transporters (SPMTs) to provide precision movement.  Mammoet Project Manager, Uzayr Karimulla, says while moving the vessel at night meant less impact on traffic, the reduction in light came with its own challenges. "Through careful planning, close collaboration, and the teamwork between DSCT and Mammoet South Africa, our team made this move a success. We are very happy to have been part of the project, contributing to the advancement of safer waters in Southern Africa."
Once the vessel was raised onto the synchrolift, the team waited for high tide to come in before moving it out of the V&A Basin via TNPA tugs towards the Elliot Bason. The testing of the ship systems will now commence before the vessel will officially be delivered to ARMSCOR/SAN, before the end of the year.