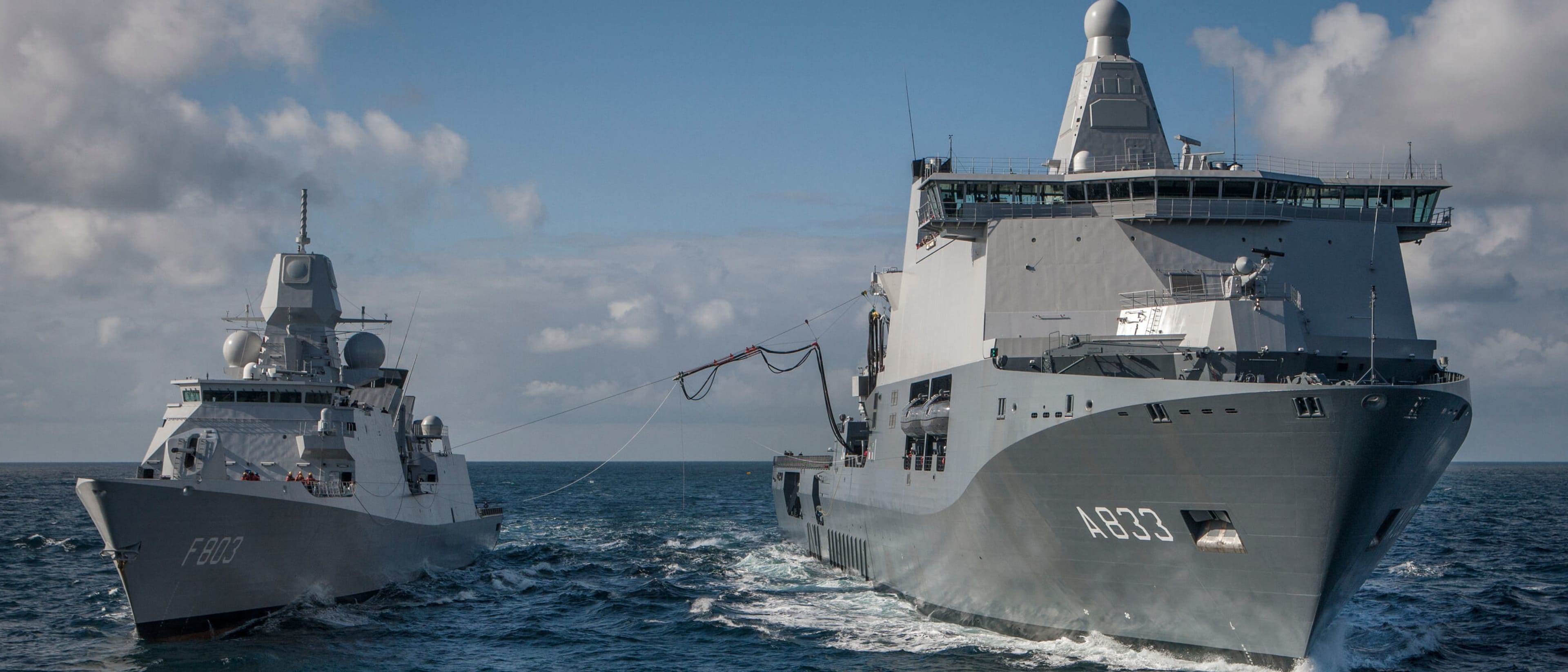 Joint Support Ship Karel Doorman
With a length of 204.7 metres, the Karel Doorman is the largest ship in the Dutch navy. She has three main tasks: ✔ Supply at sea to support maritime units. ✔ Strategic sea transport, including the embarkation and disembarkation of personnel and equipment when no or limited port facilities are available. ✔ Logistical support from sea (seabasing), where the ship serves as a base at sea for conducting and supporting operations on land.
Specifications
Key figures
Dimensions
LOA

204.7 m

Beam mld

30.4 m

Draft design

7.8 m

Depth no.1 deck

18.6 m

Displacement full load

approx 27000 tonnes
Performance
Service speed

18 kn

Range at 15 knots

10000 nm
Let us help you to suit your needs
Our custom built support ships flourish in specific jobs: strategic transport, disaster relief, training, medical support.