Add zero-emissions to your dredge job
More and more local government bodies and other principals stipulate in tender procedures that emissions are to be minimised. Here comes the green solution: the electrically driven booster station.
Just plug in
Energy transition boost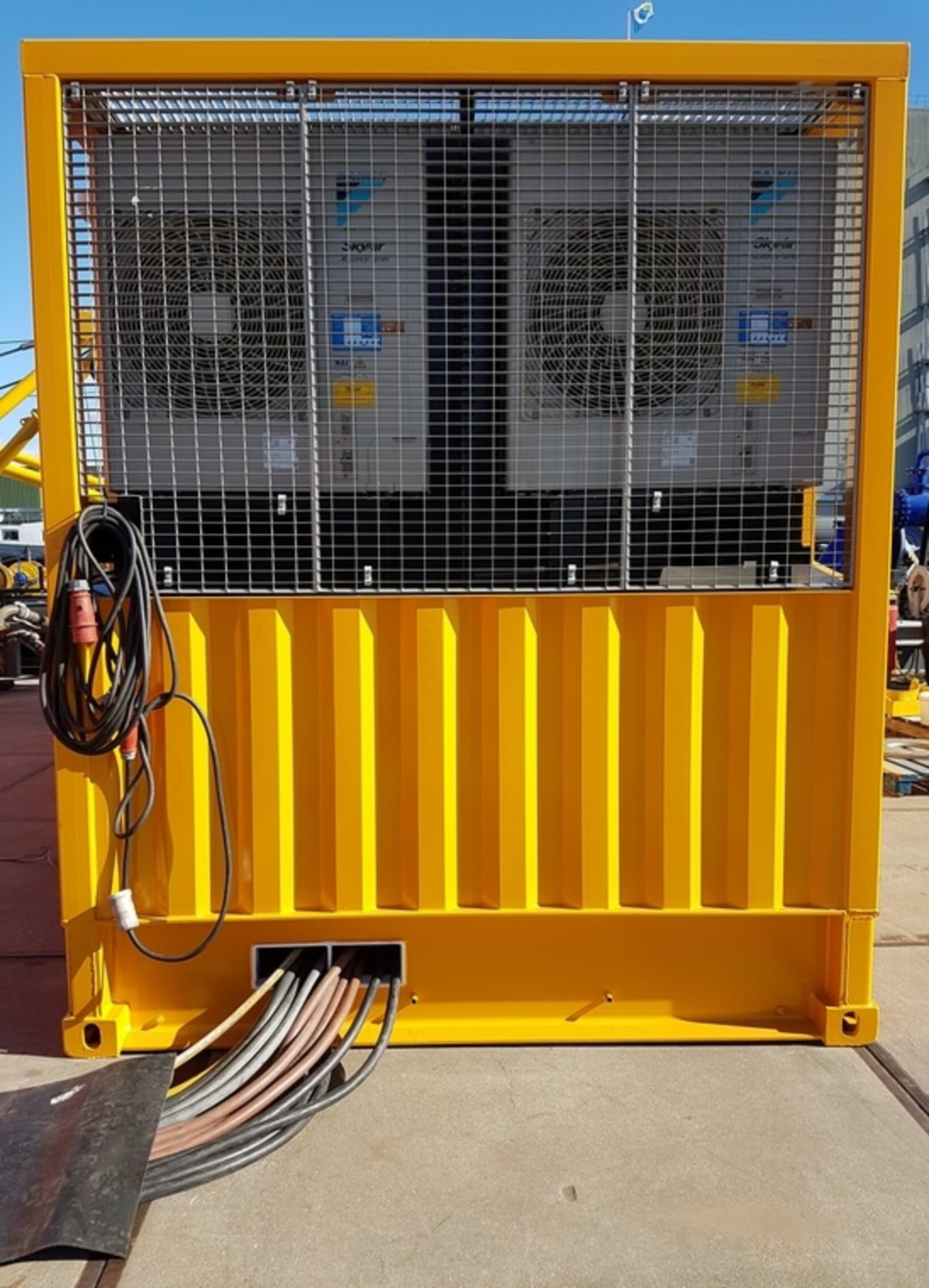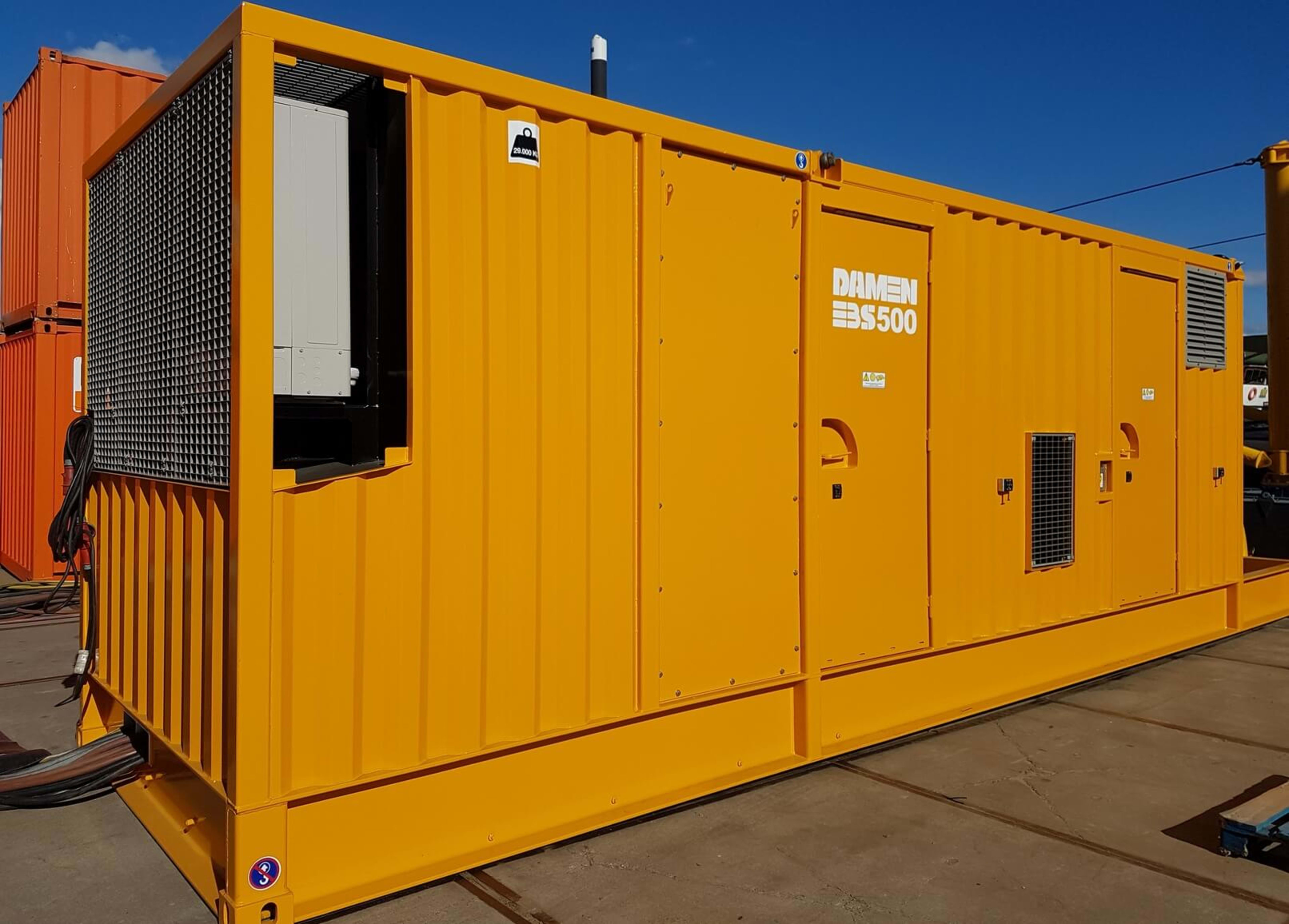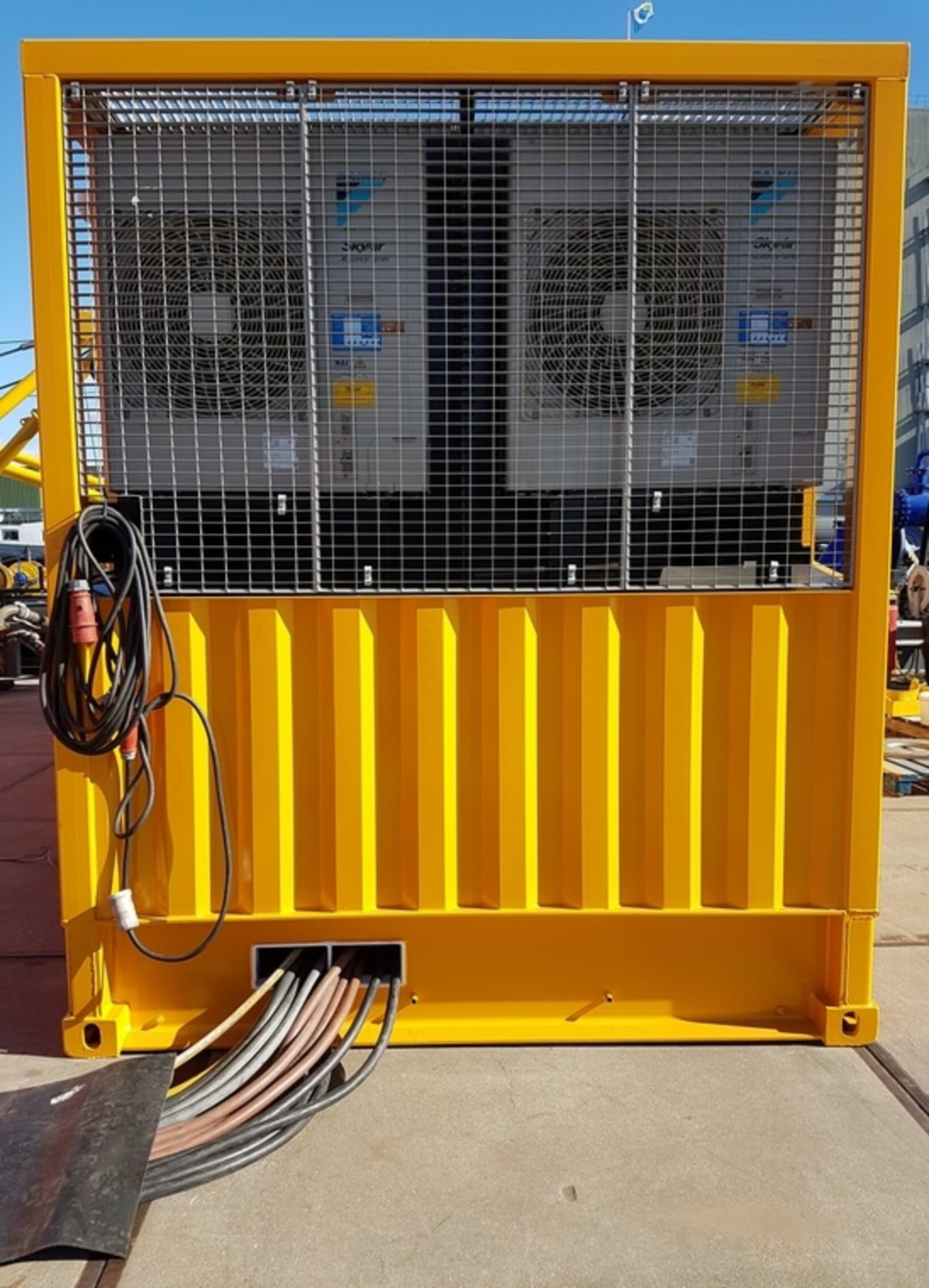 The electric drive of the booster replaces the diesel engine. The zero-emissions dredging resulting from this can be obtained when the Booster Station is plugged into the local grid. This grid can, for instance, be powered by a local hydropower dam.
Silent drive
Another e-drive feature with an important impact on the environment, is the silent drive. An electric motor simply does the job with hardly any sound. The 1,100 kilowatt e-motor delivers full-continuous power on the pump shaft. The compact design of the drive train includes a Siemens electric motor, a Flender gearbox powering a Damen dredge pump – reaching a 95% overall efficiency.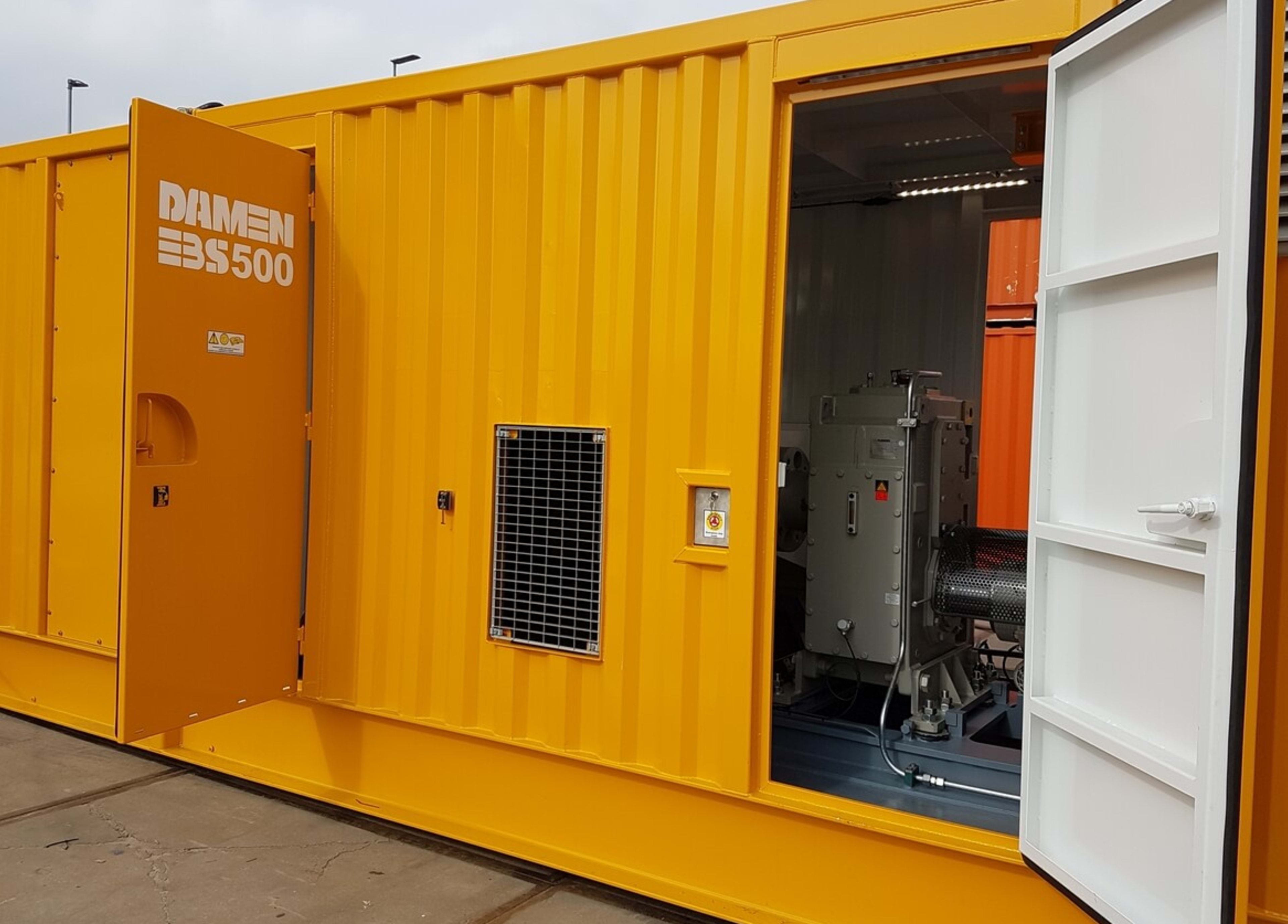 ---
Chameleon grid connection
The containerised 30' booster includes an ABB frequency drive. The Booster Station is suited for both six and twelve pulse setup for easy adaptation to local power supply. Moreover it's easily adaptable to an active front end solution for connection to sensitive power grids. This makes the booster a true chameleon, adaptable to its location seamlessly.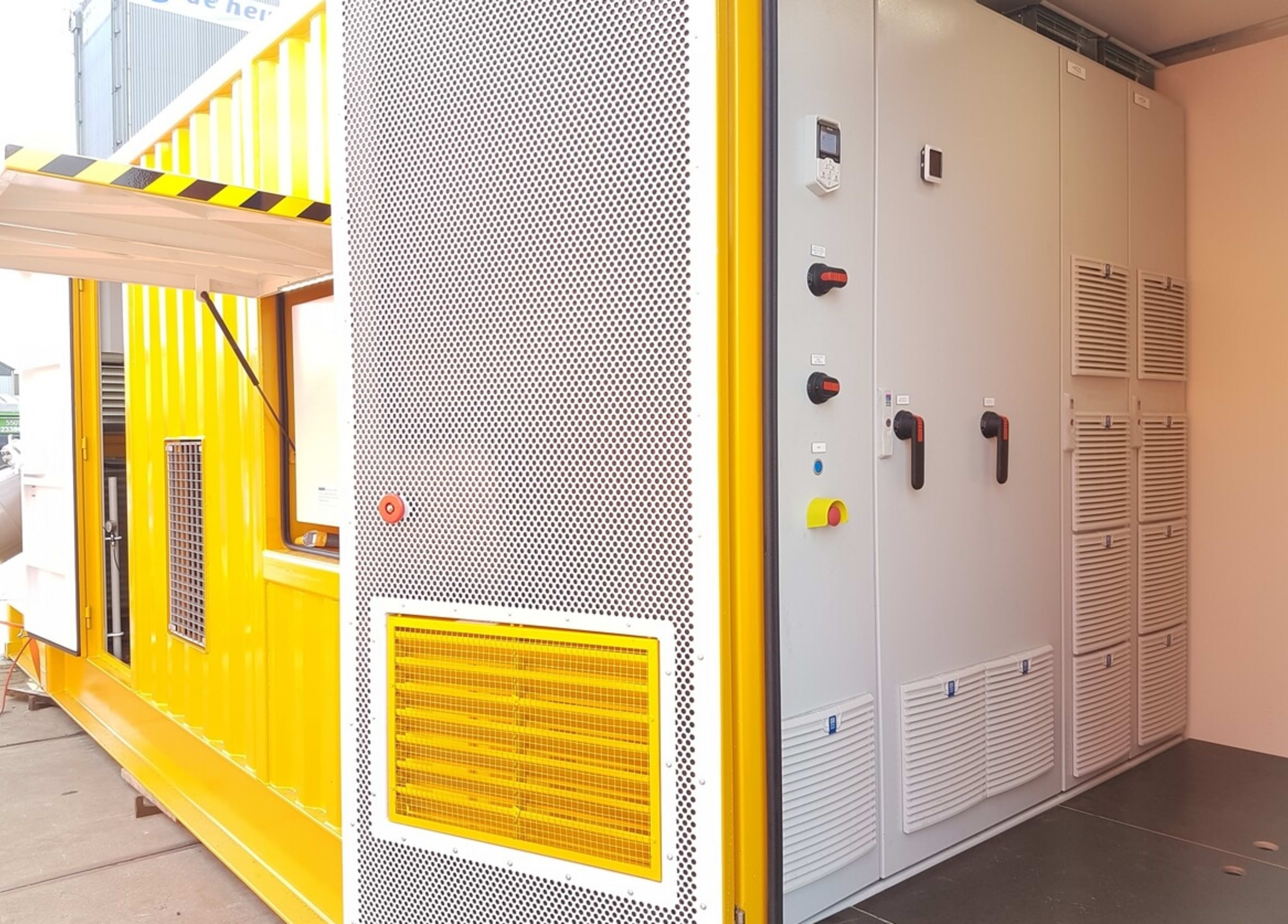 ---
The devil is in the details
The Booster Station design is well thought through into the detail. Based on 30'container dimensions, with large access hatches to service the equipment and a separate space for the frequency drive and switch boards. A practical design fit for the dynamic dredging environment.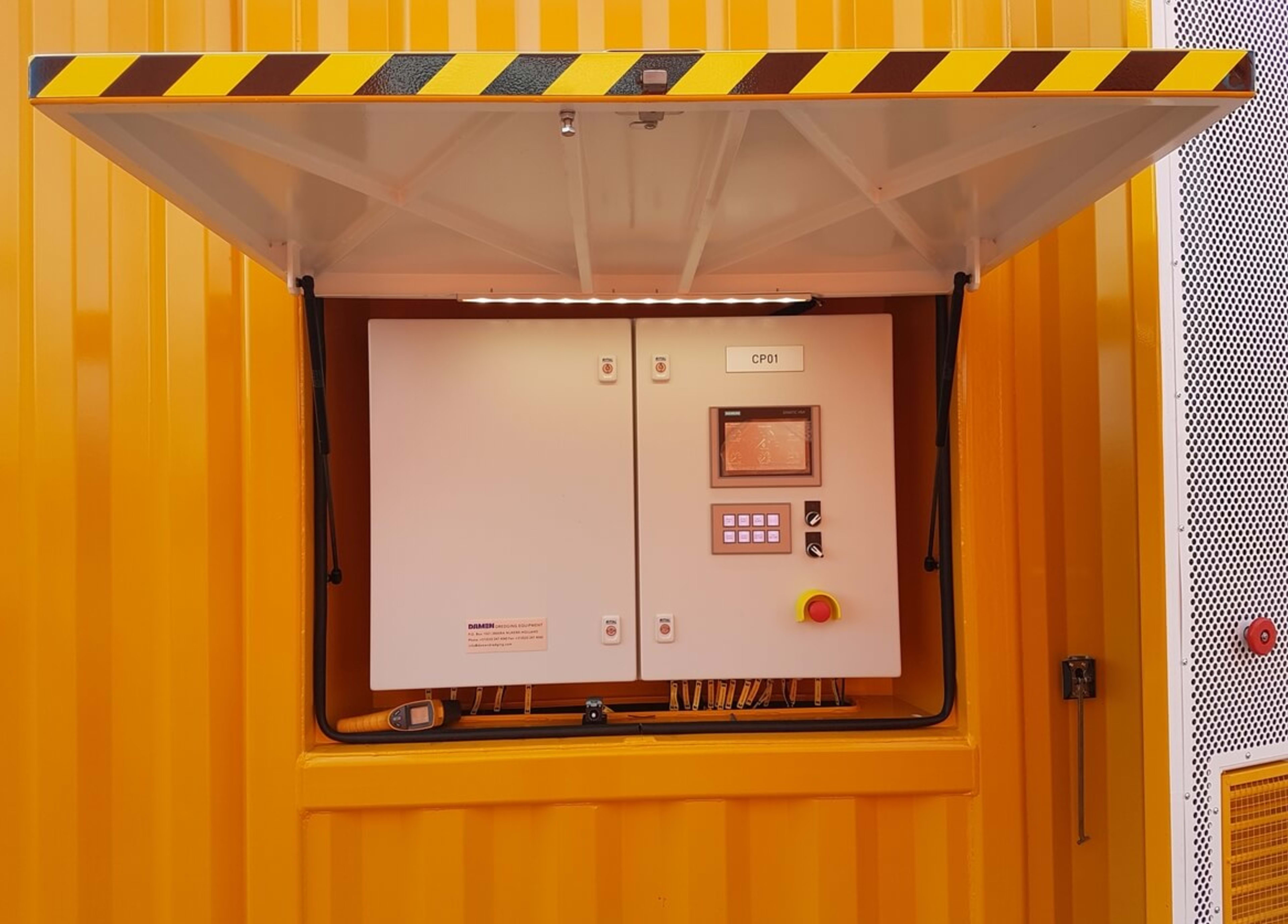 ---
On board control
The Booster Station is fitted out with a series of data assembly points which enable the dredger master to gain a fast overview of the dredging process. The dredge pump is fitted out with a vacuum and pressure indicator – in the picture stored in their transit positions. These data combined with the main drive data enable full remote monitoring and control of the dredging process.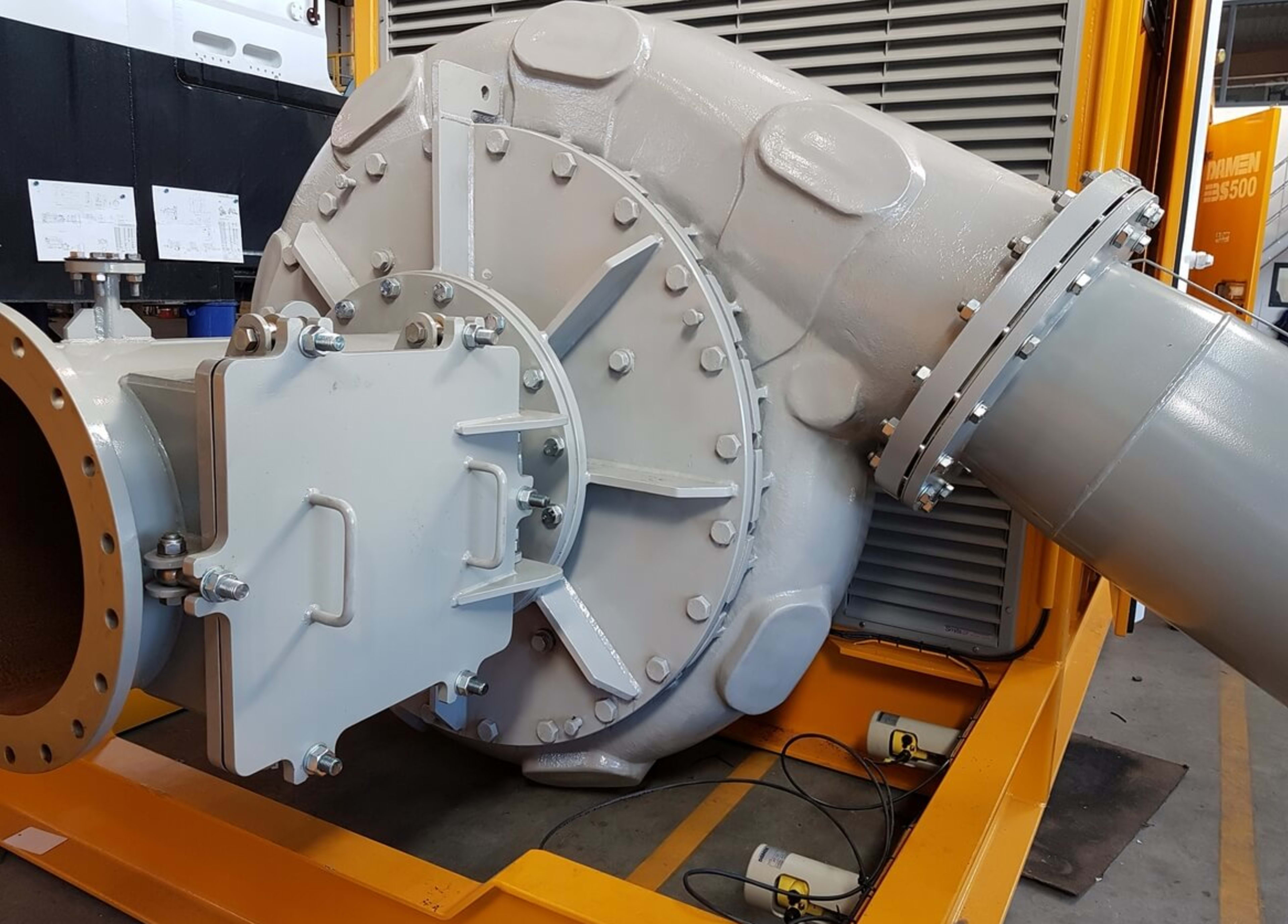 ---