Expand your dredging job
Booster Pump Stations
A long discharge distance behind your dredger can be bridged easily. By adding a sand pump station, the dredged mixture is transferred to the spot where you need it. Booster Stations add pumping power to your dredger on site.
View Booster Station models
Booster stations (BS)
Exactly in sync with your dredger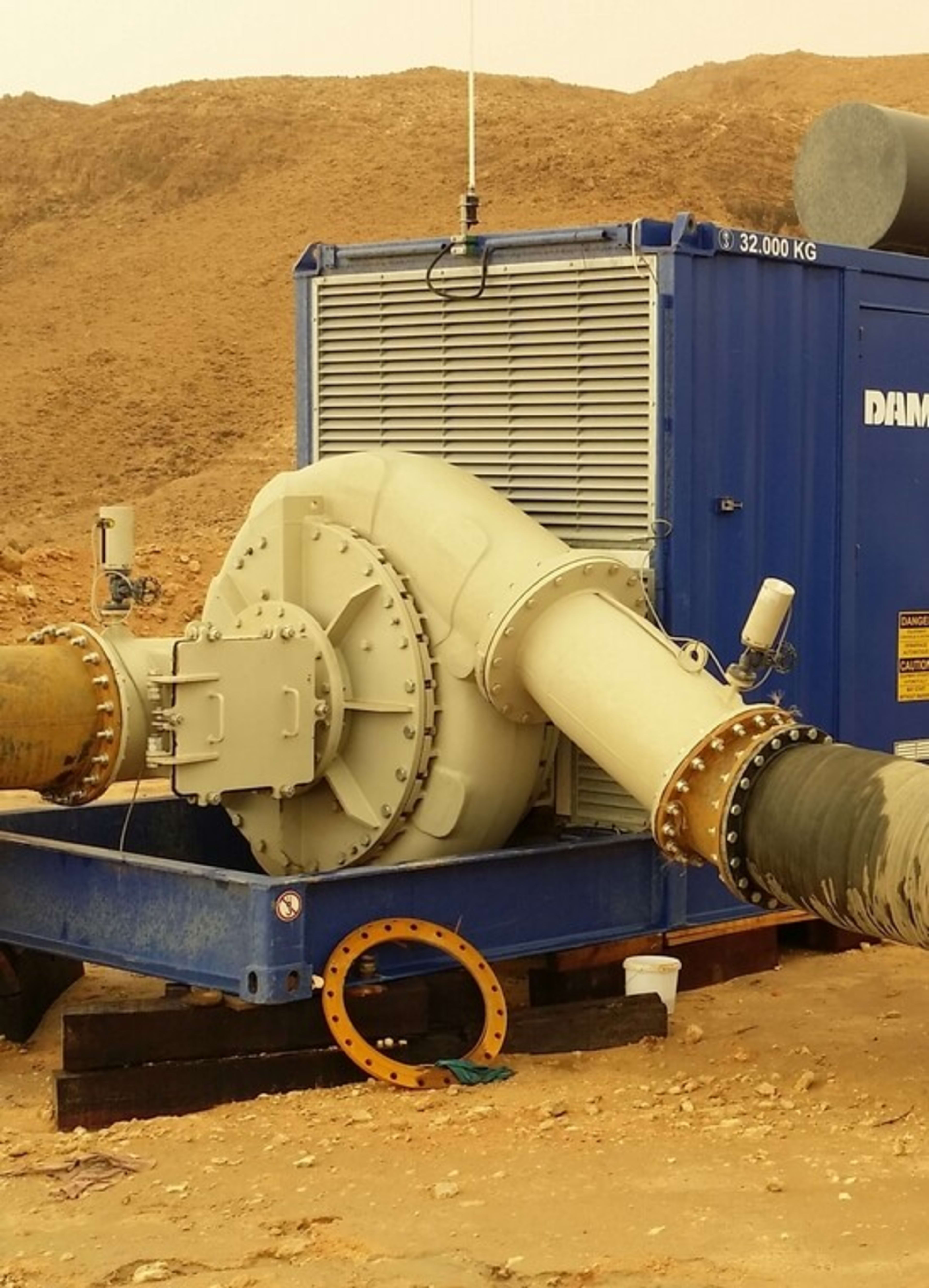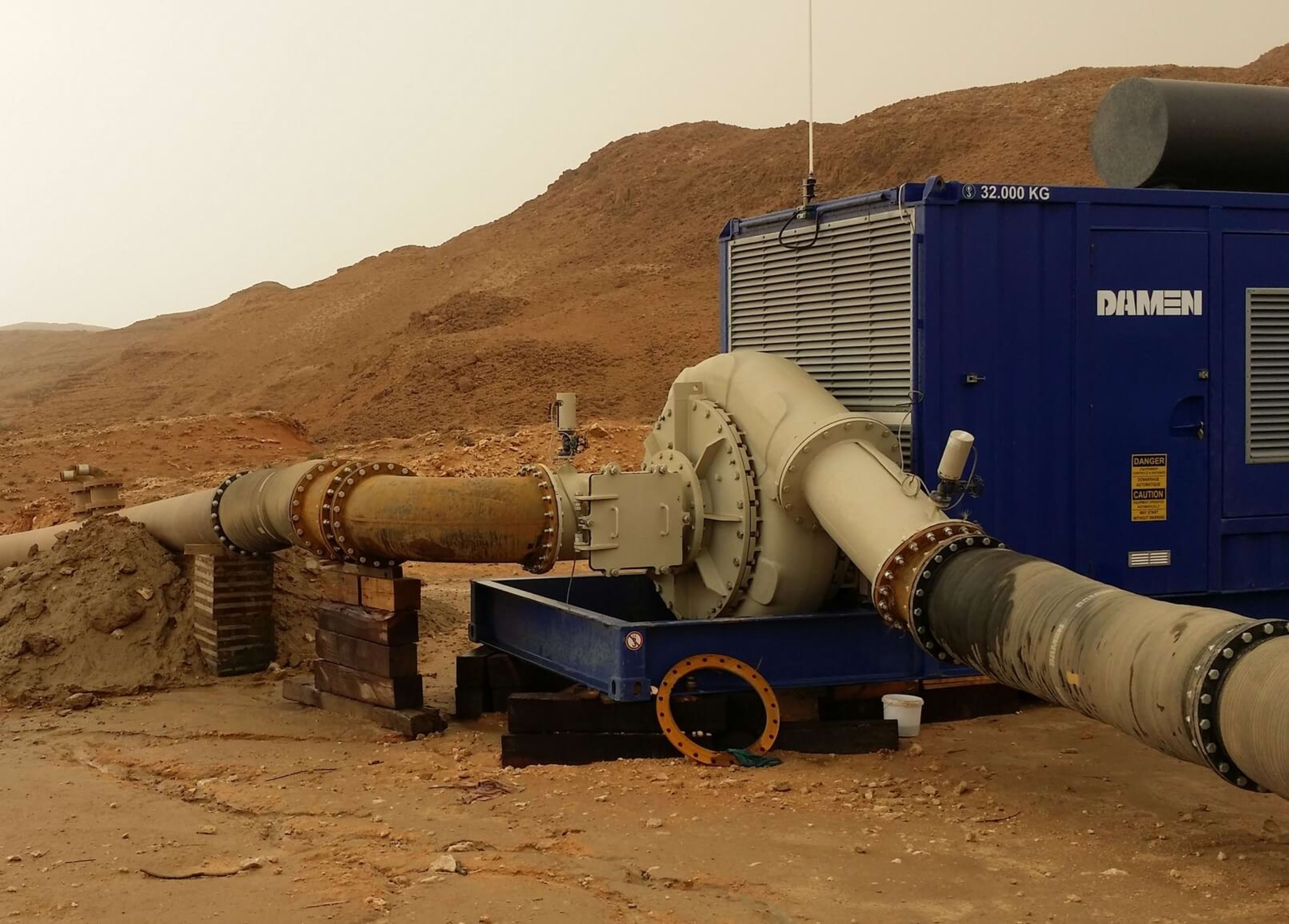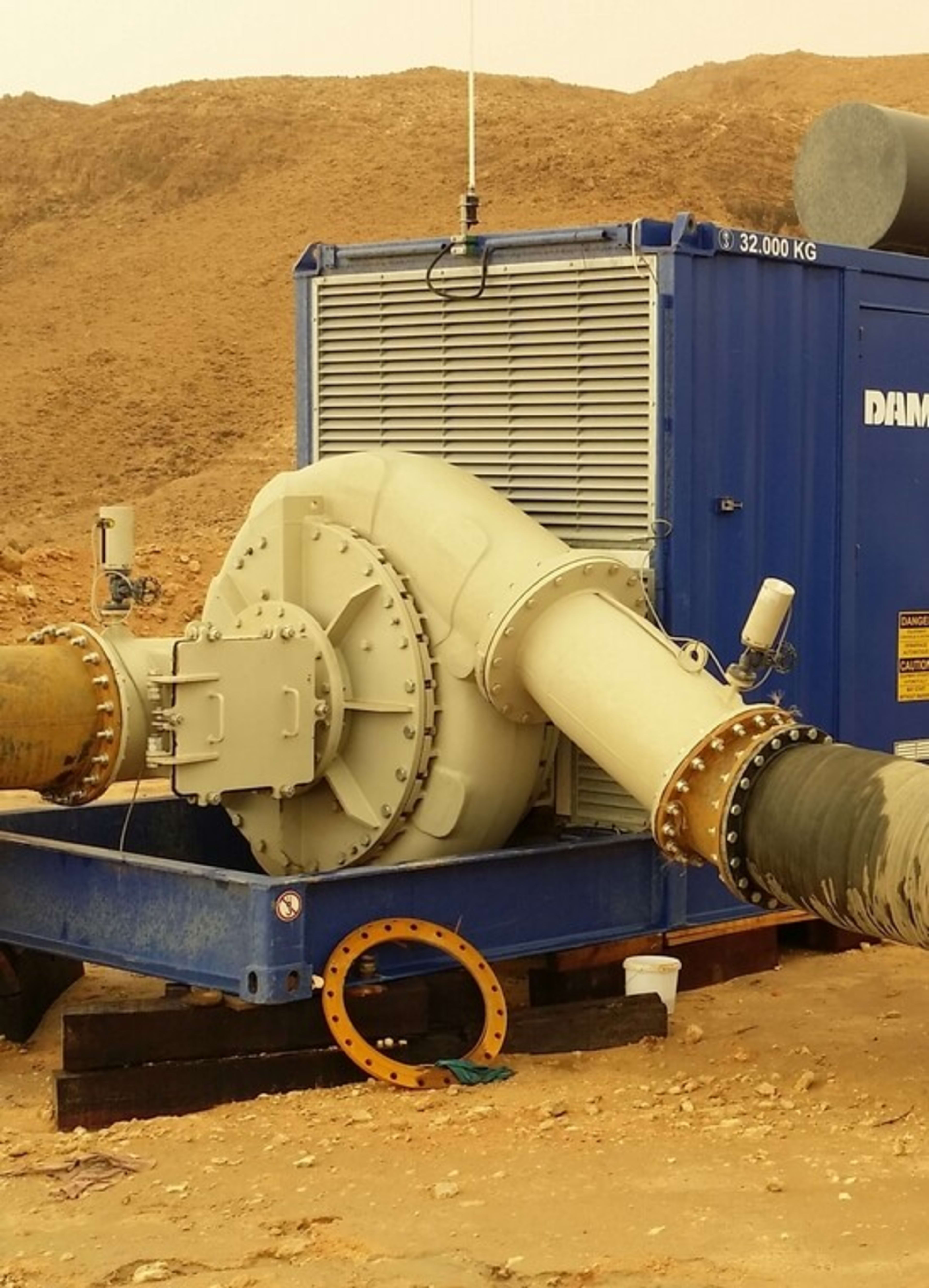 A booster pump station teams up with a dredger. This interface has to be flawless; it's essential to combine the right equipment. Therefore, our Cutter Suction Dredger range and Booster Station range are an exact match. They even share the same dredge pump and drive, and the dredge master operates the booster using remote control from his operating seat.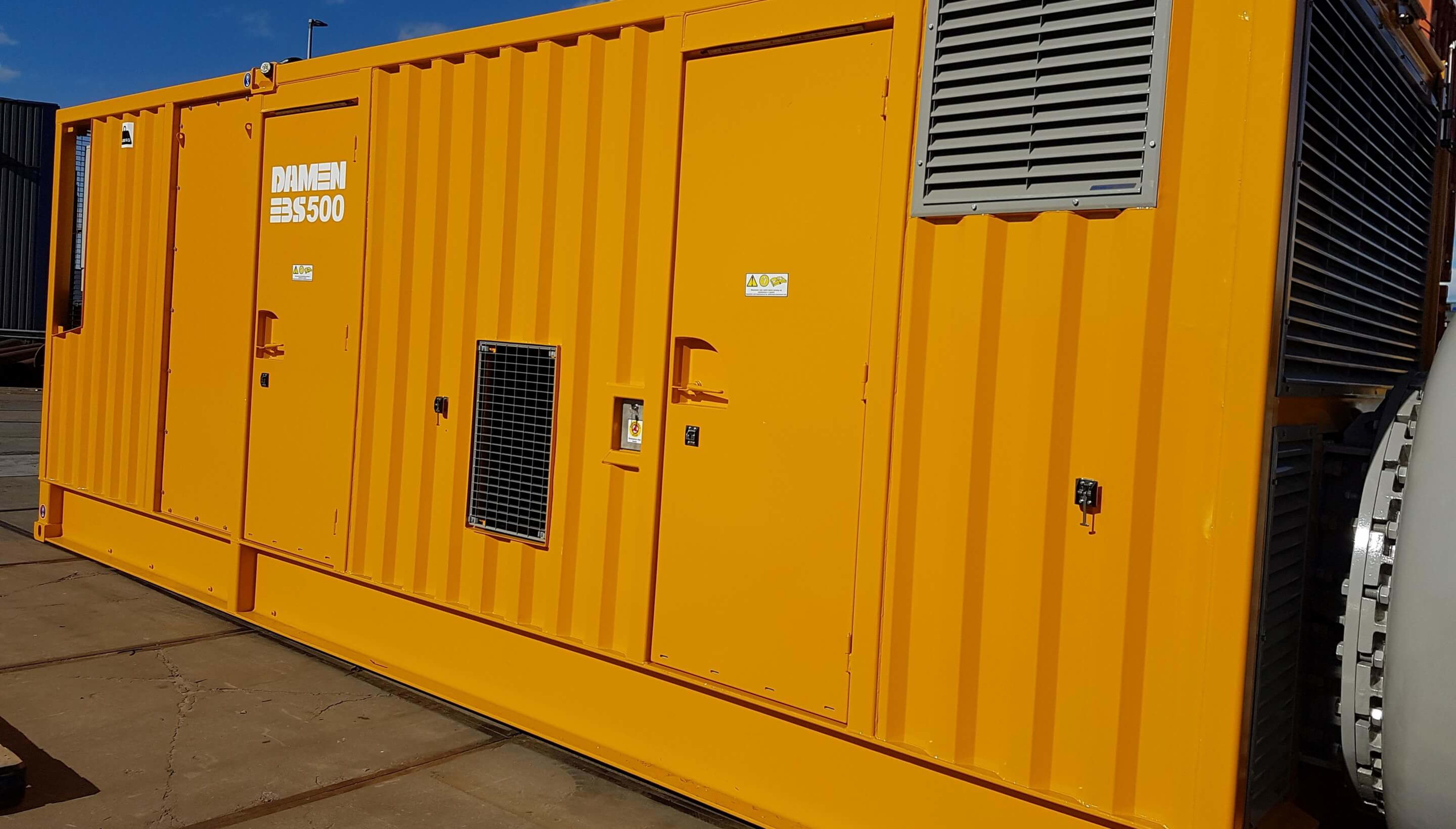 SUSTAINABILITY
Optimised dredging operations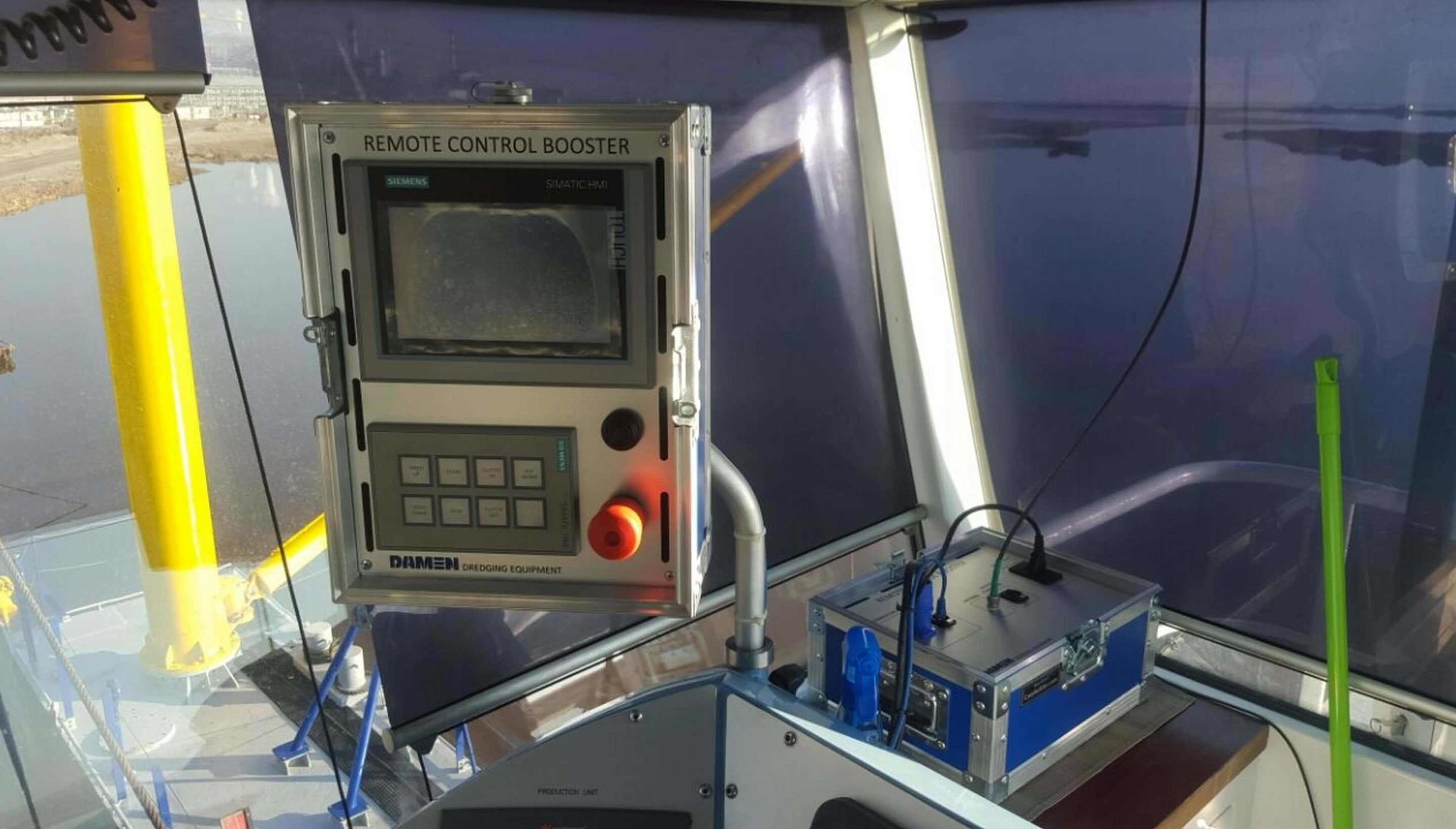 RELIABILITY
Remote control ensures a smooth dredging process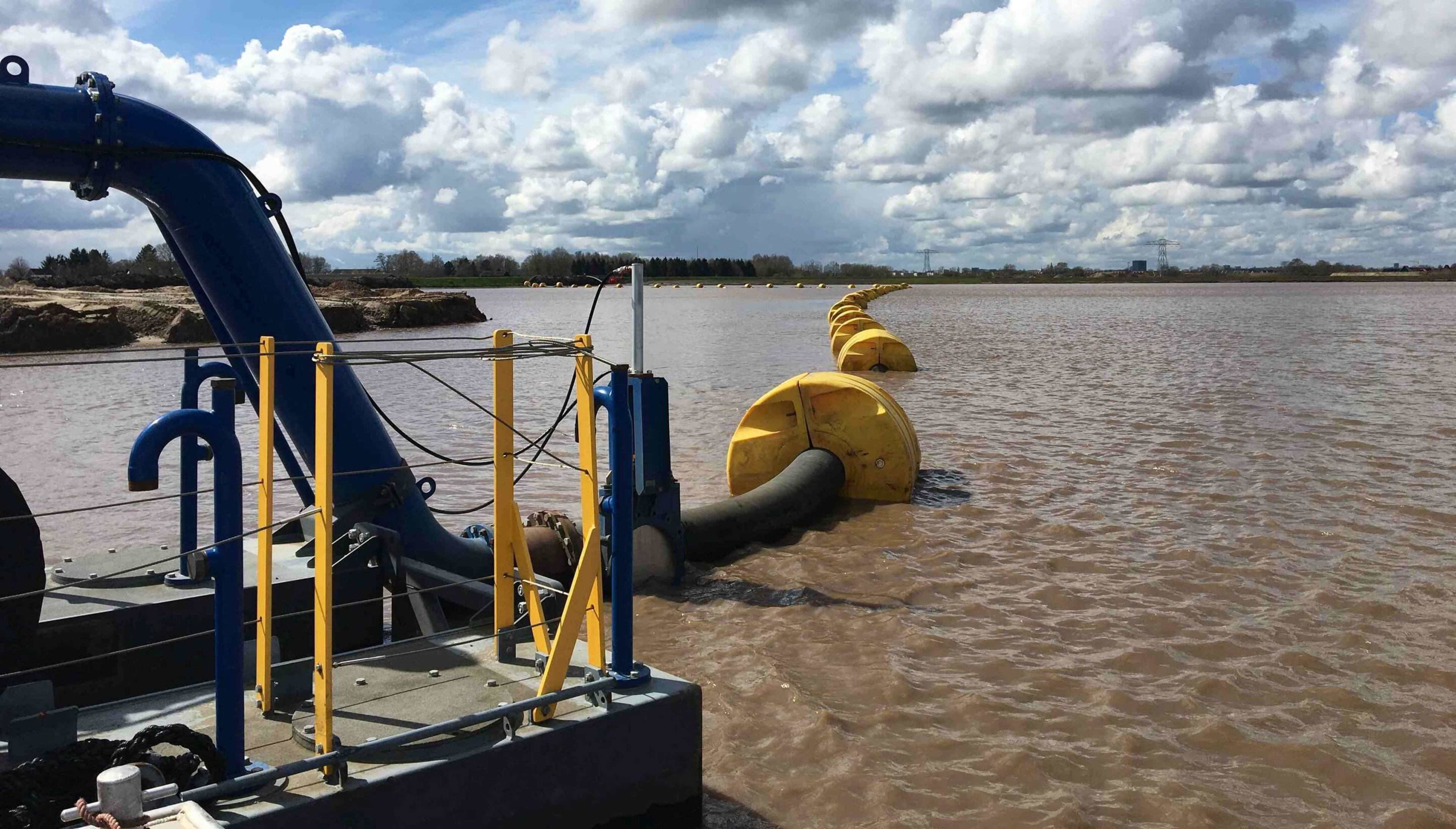 EFFICIENCY
Powerful booster bridges the gap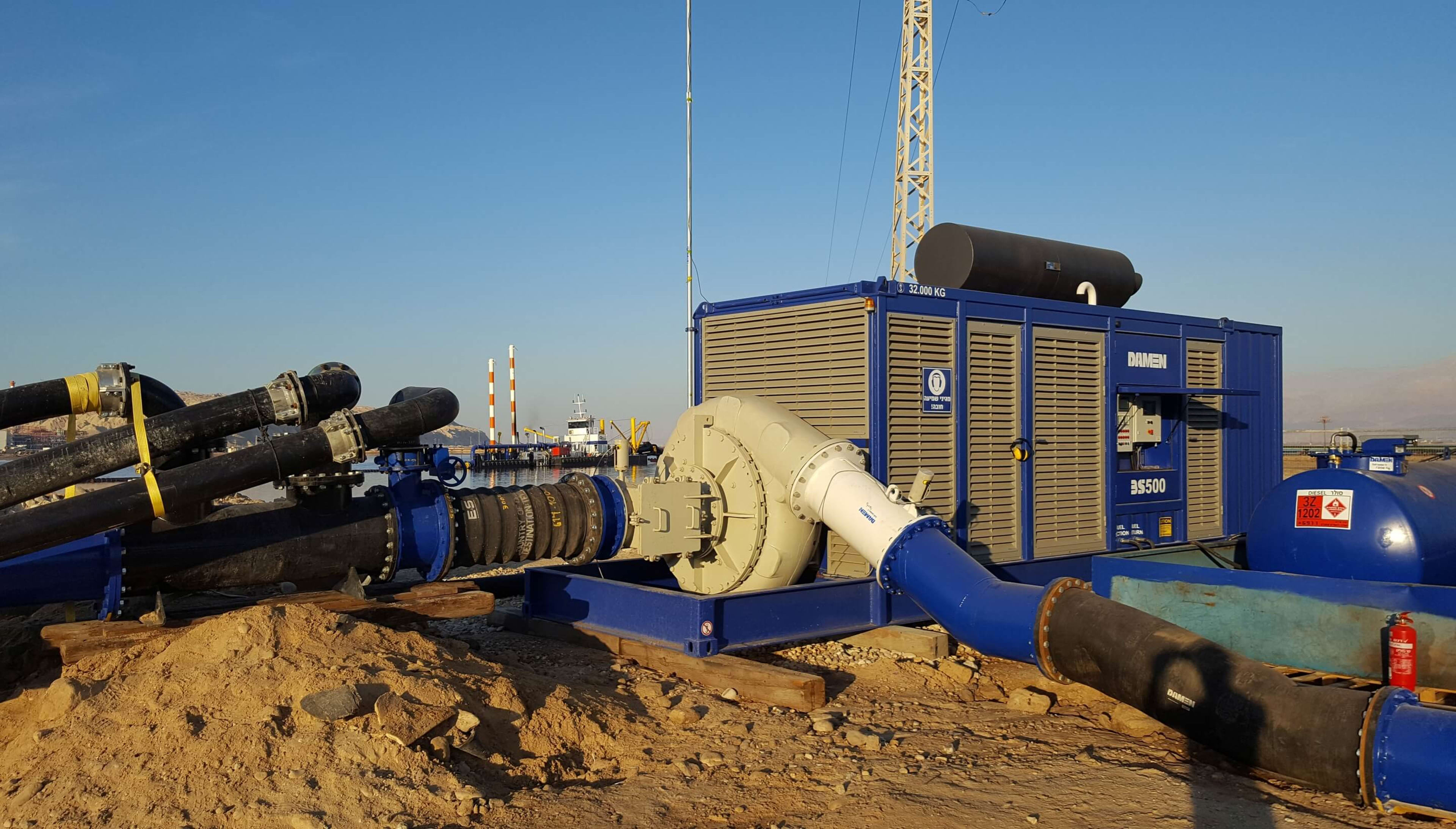 SAFETY
Synchronised team at work
Key features
Booster pump stations fit for the job
Placing a Booster Station in a dredge discharge pipeline cannot be done at random. Careful selection of the booster size is vital to team it up efficiently with the dredger. Moreover, the location of the booster unit in the piping is crucial for the success of the dredge job. The Damen team can assist you in choosing the perfect match.
How to use a Booster Station?
A Booster Station is used as an additional sand pump in a long discharge pipeline. Each dredged mixture – whether a slurry of silt, sand or gravel – has its own critical velocity. The additional sand pump station in a discharge line ensures that the mixture flow will keep moving well above this crucial point. A single dredger can thus deliver dredged material to a faraway disposal site – by just adding extra pumping power.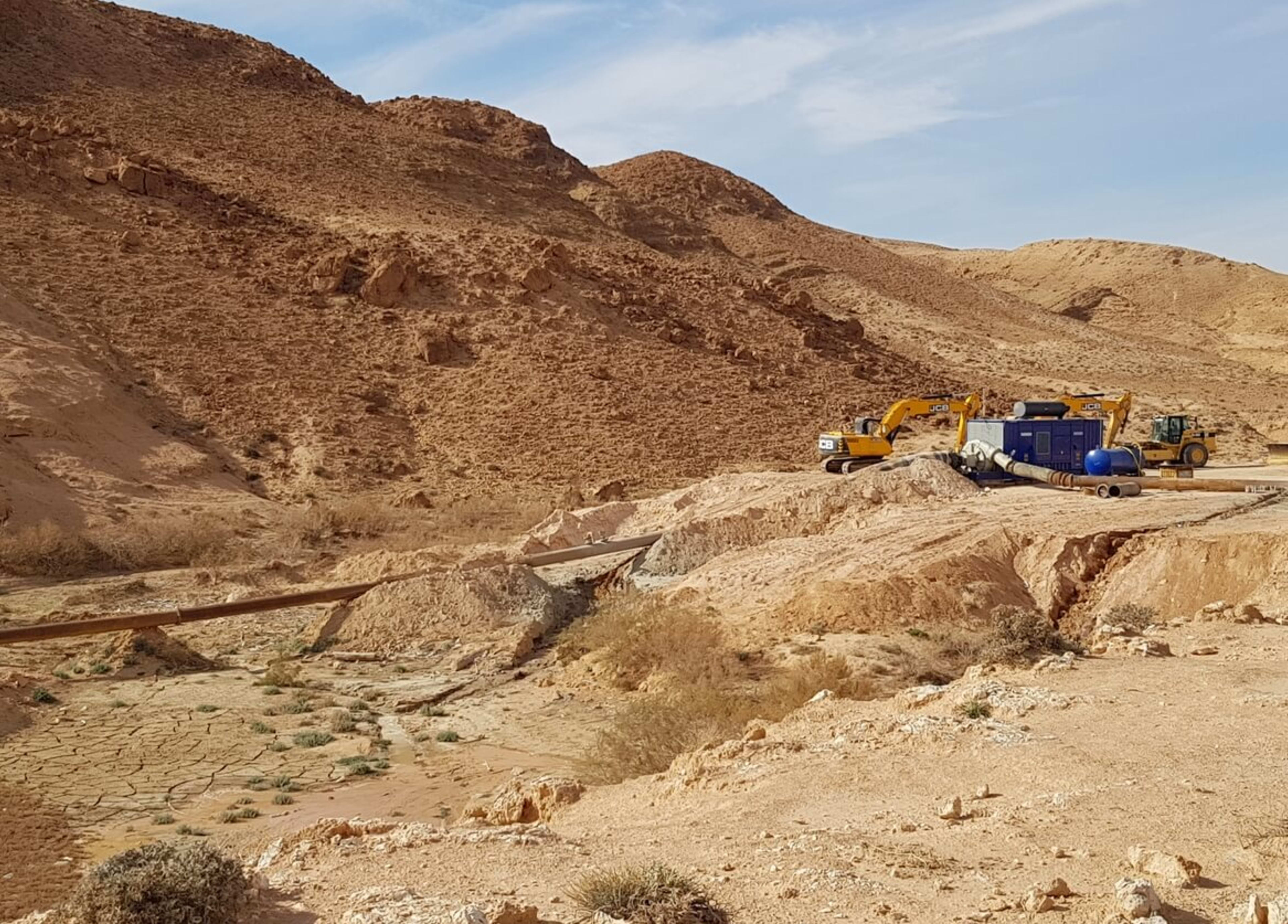 ---
Booster Station design
All booster pump stations are container-sized units to ensure practical transport and rapid mobilisation on site. Moreover, the design is such that large hatches give access to both local controls and all equipment inside the housing.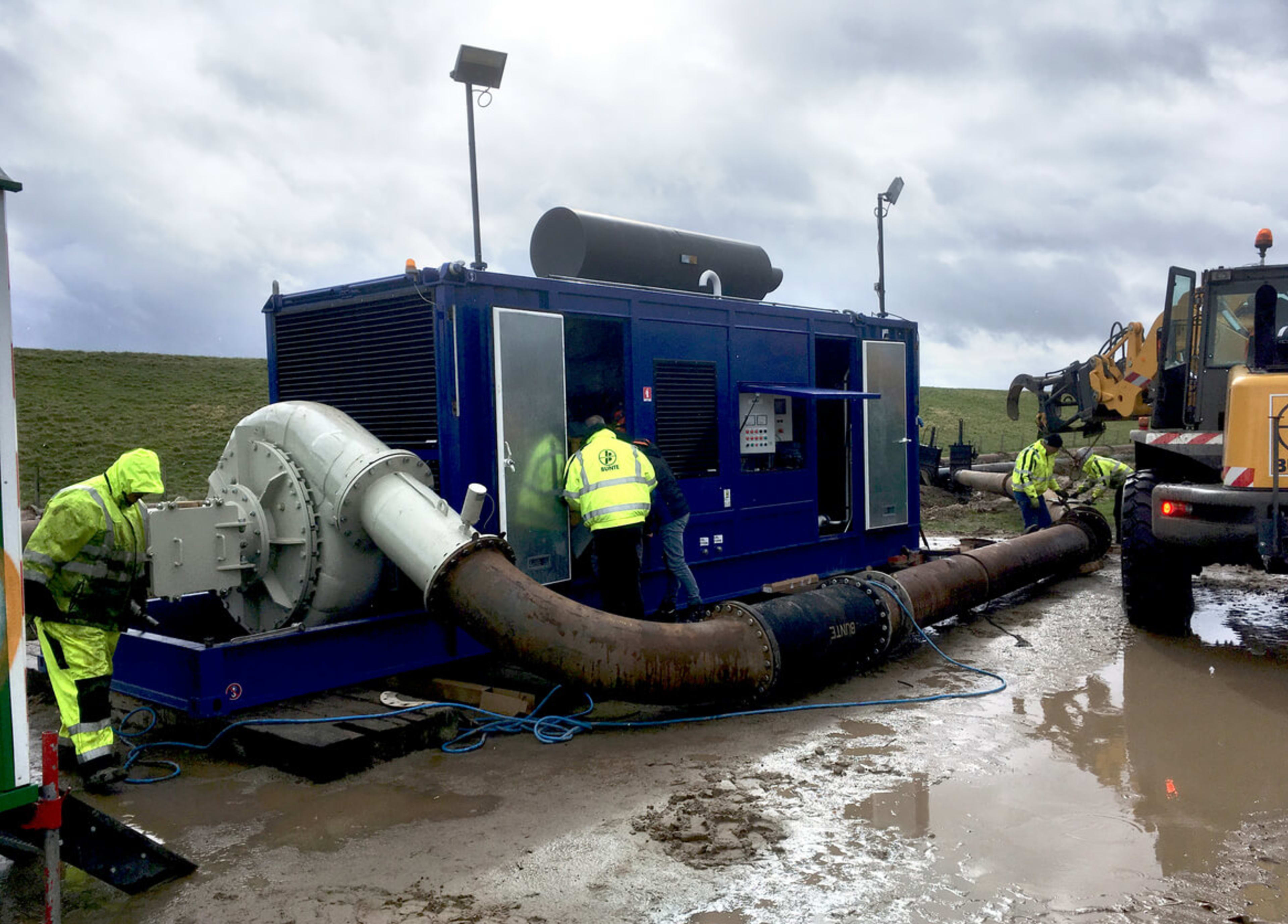 ---
Careful selection
Each booster pump station works in series with at least one other dredge pump. The right combination of equipment is essential to succeed, hence the dredger is the starting point. The selection of the booster pump is based on overall required pressure and therefore power. The range of booster units available guarantees that the perfect interface can be found whether a submersed or in board dredge pump is used on the dredger.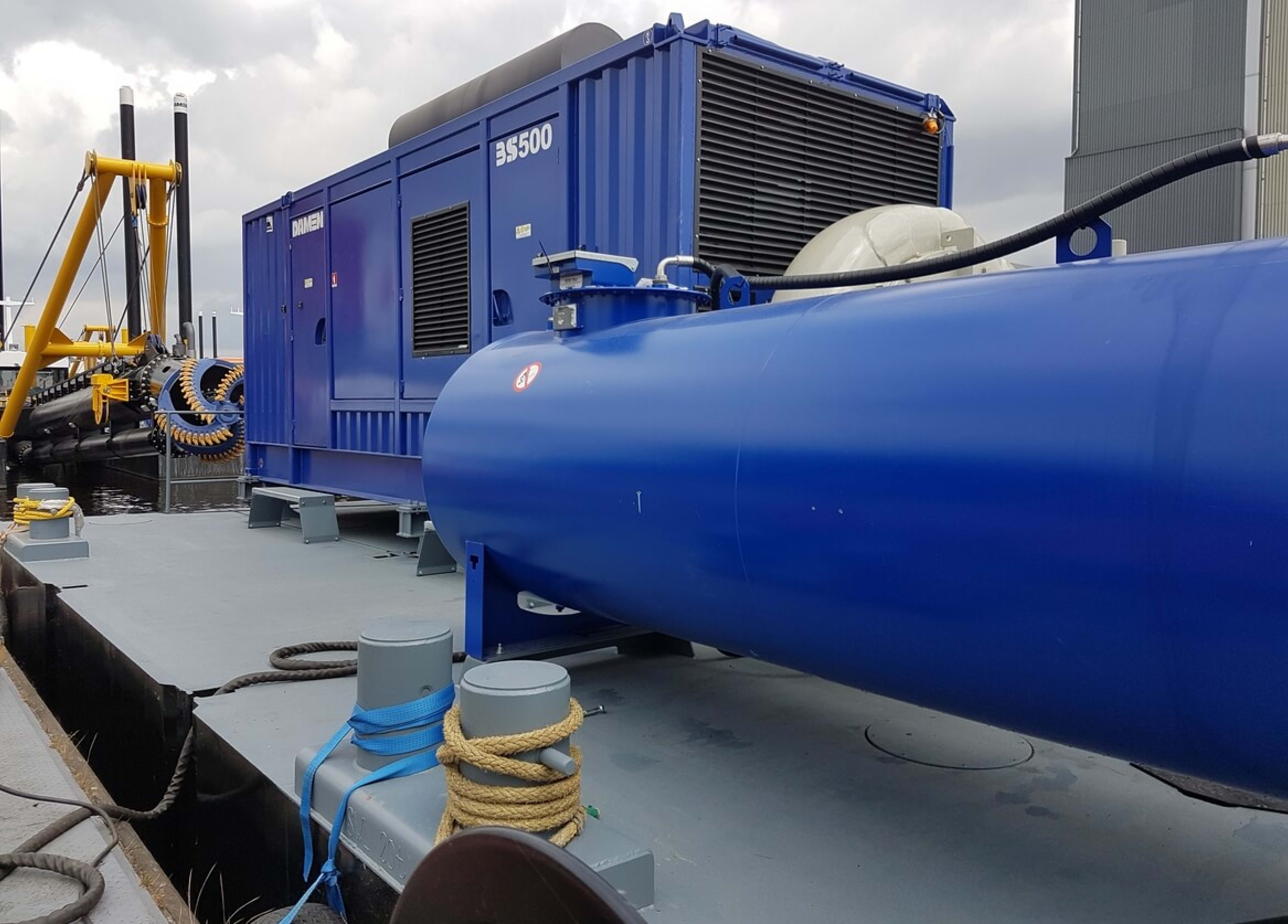 ---
Smart power
The dredge pump in the booster station is directly driven by a radiator cooled Caterpillar diesel engine. This first-class engine has a constant power over a large speed range. All engines meet the IMO Tier II regulations – yet we can use a different diesel engine as per your requirements, or we can go for the all-electric option.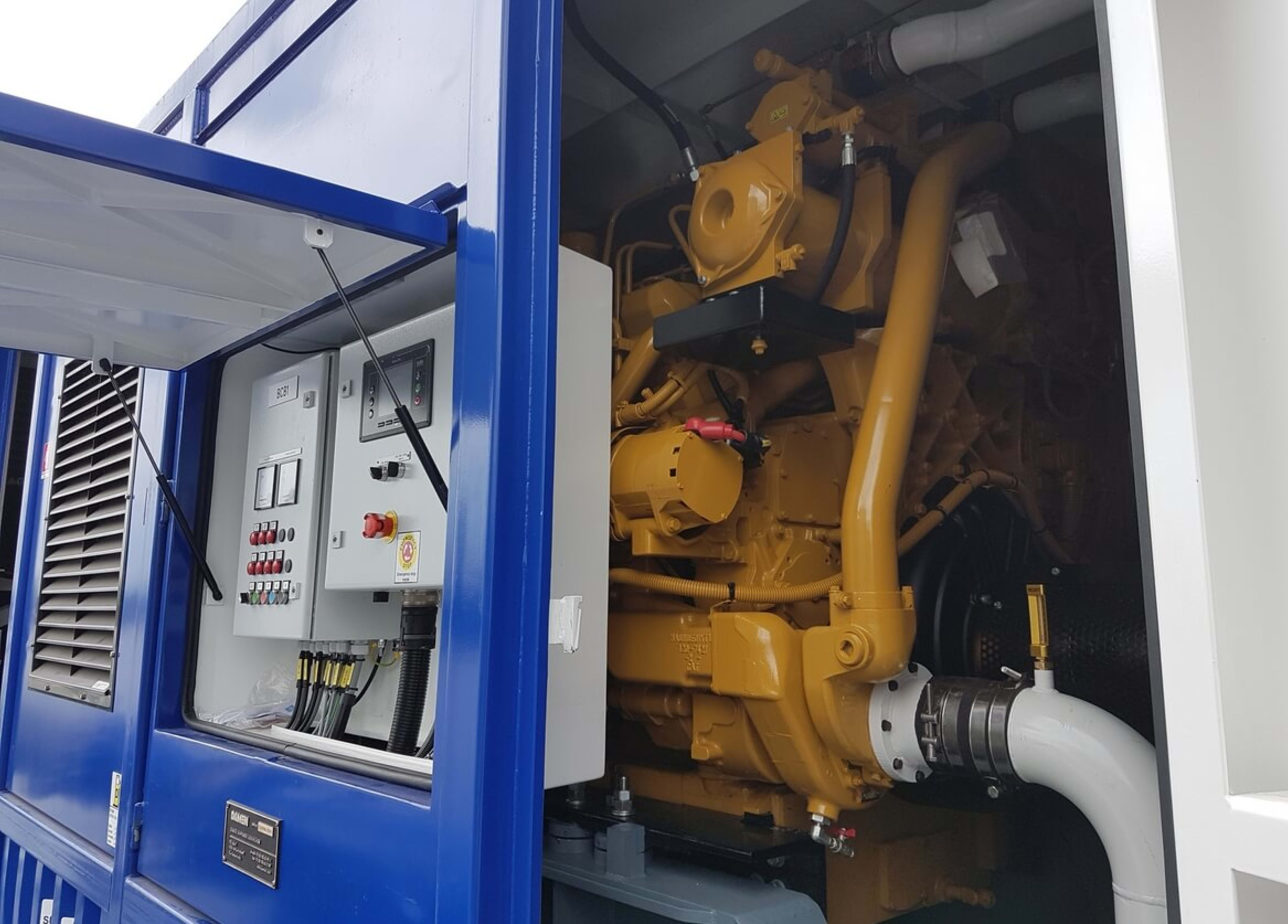 ---
Discover our Booster Stations
All technical details including additional discharge distance can be found here and in the downloads.
Show models
Available for fast delivery: a BS500
Ideally to match a 500 mm (20 inch) dredger, this booster is ready for sale at our Damen Dredging yard.
Send me a quote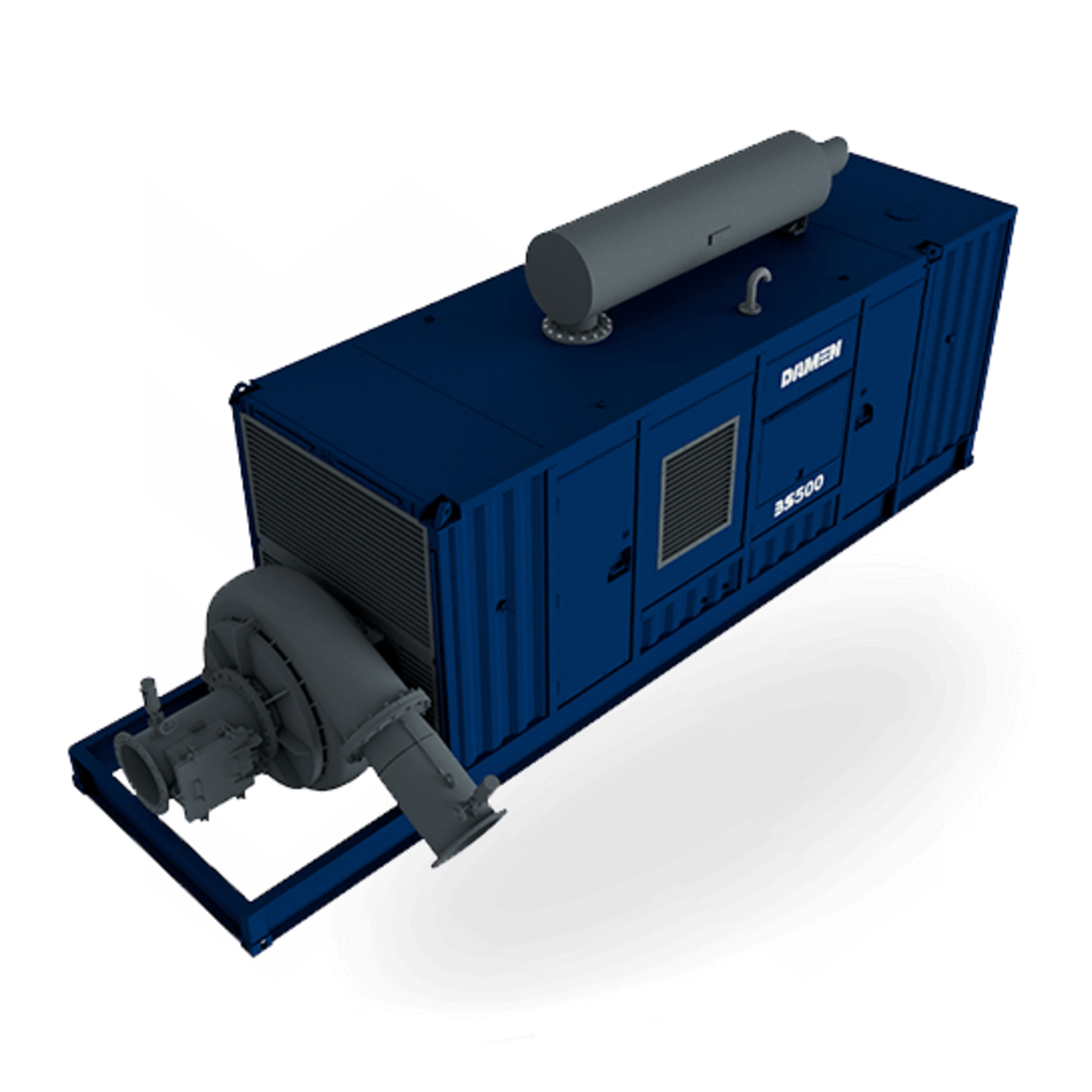 Deliveries
Our success stories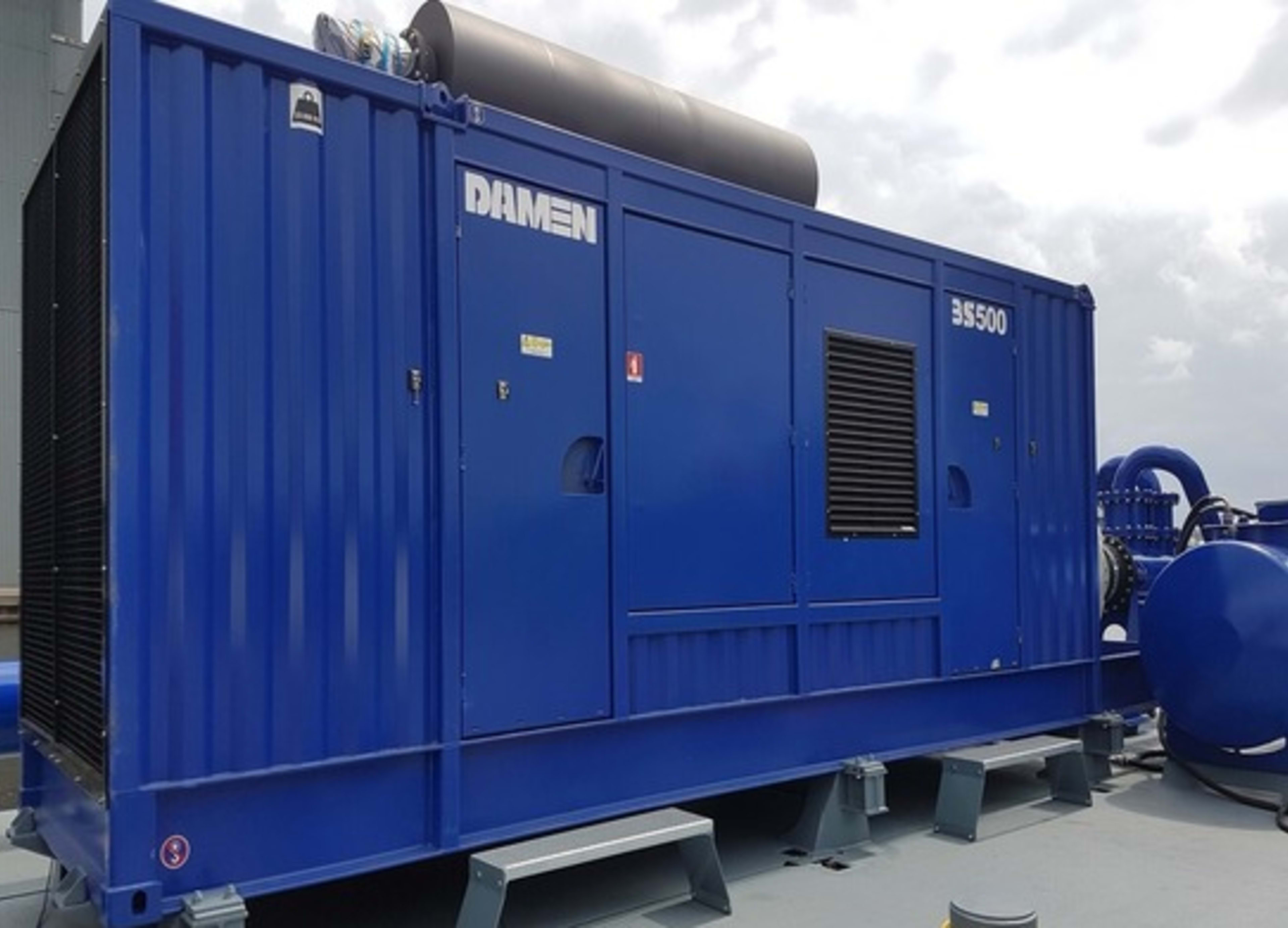 Booster Station 500 YN561907
A BS500 has been delivered to a European customer. The 954 kW station has a production of 4,000 m3/h. The booster was delivered at short notice as it was on stock at the Damen Dredging yard in the Netherlands.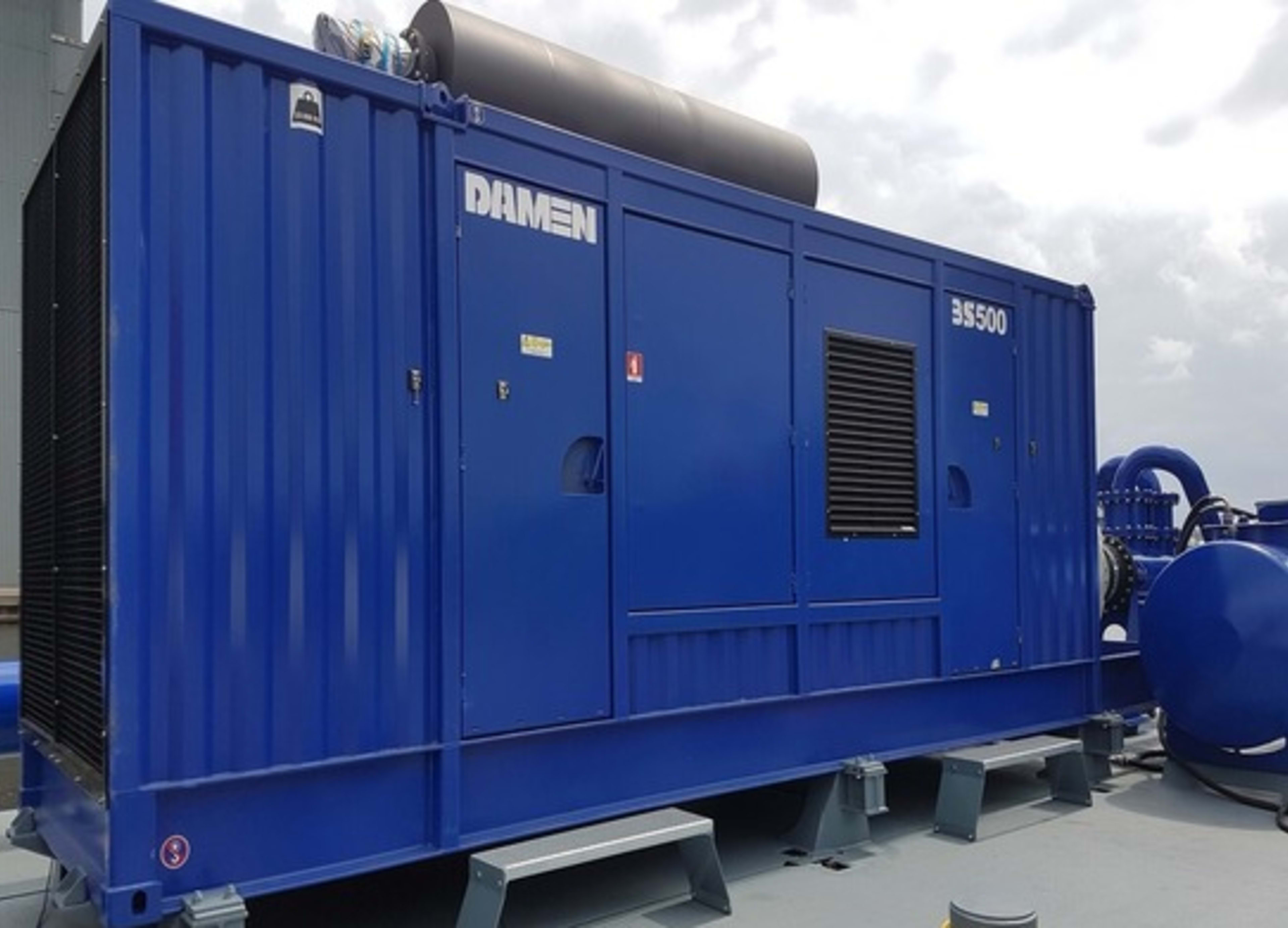 Booster Station 500 Floating YN561908
A standard Damen booster station type BS500 has been delivered on DMB pontoons. The unit includes a separate fuel tank, suction and discharge piping, anchors etc. for a fully autonomous and floating use.
DAMEN
Your partner in dredging
Dredging requires more than a good dredger. It requires crew training, it requires dredge piping and it requires project management. Damen can help you start up your project, and we are also there for you during the full lifecycle of your dredger.