All-electric dredger
As a sustainable alternative, an all-electric dredger has been delivered to Egypt. Ready to be plugged into the local grid, this development shows that zero-emission dredging is possible.
Just plug in
An electric dredger explained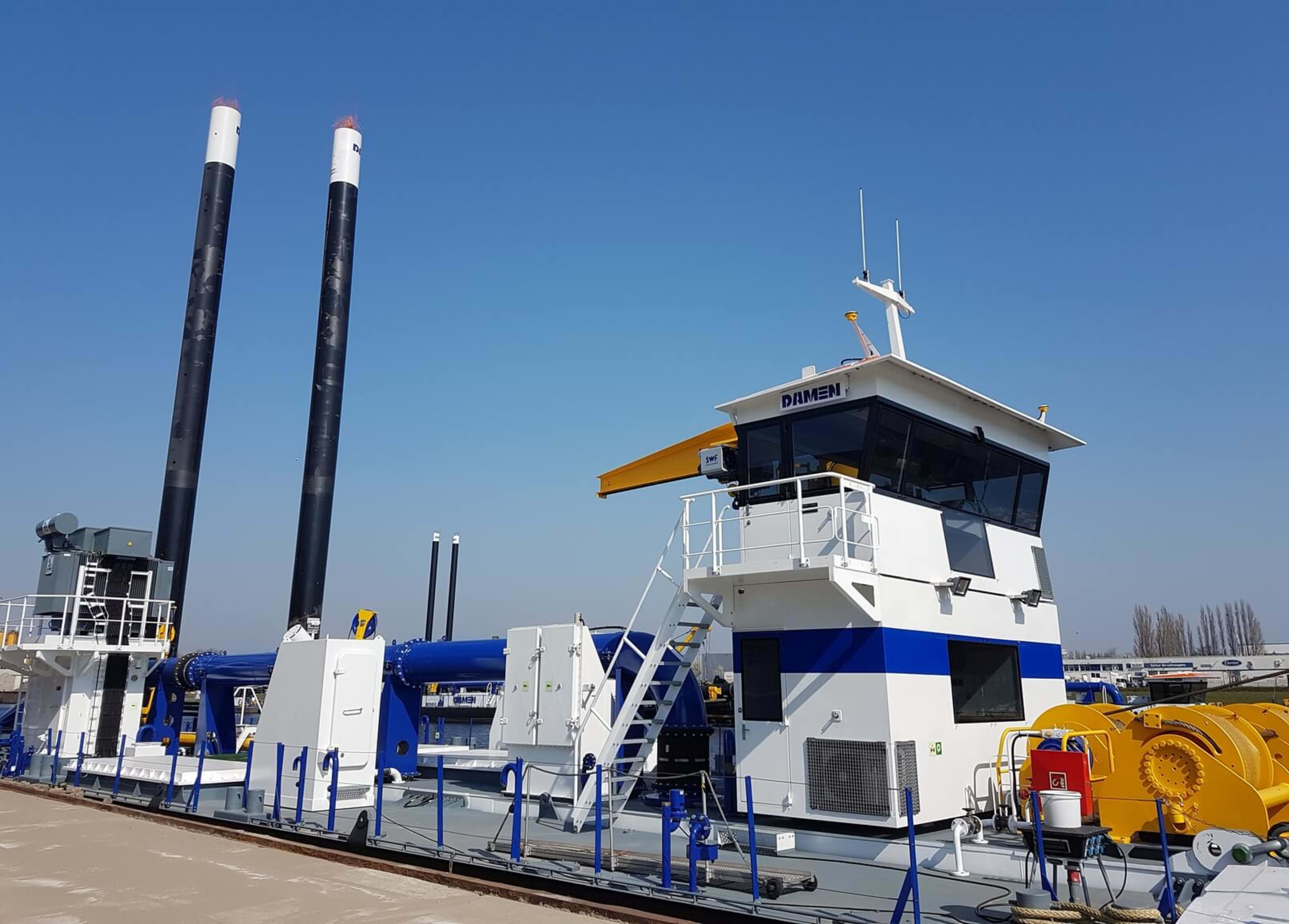 At plenty of locations – especially near hydropower dams and urbanised areas – dredgers can be powered from the grid. These dredgers do not need diesel engines on board. Hence, the sand mining dredgers are zero emission and make no noise. The energy transition is here to stay.
On board electronics
In the ECSD650 a Low Voltage electrical system is used. This system is easy to maintain without special training. The use of globally known and serviced power electronics & electric motors, combined with the standard vessel results in fast worldwide service. Moreover, adaptation to the local power supply is easy due to the multidrive system used.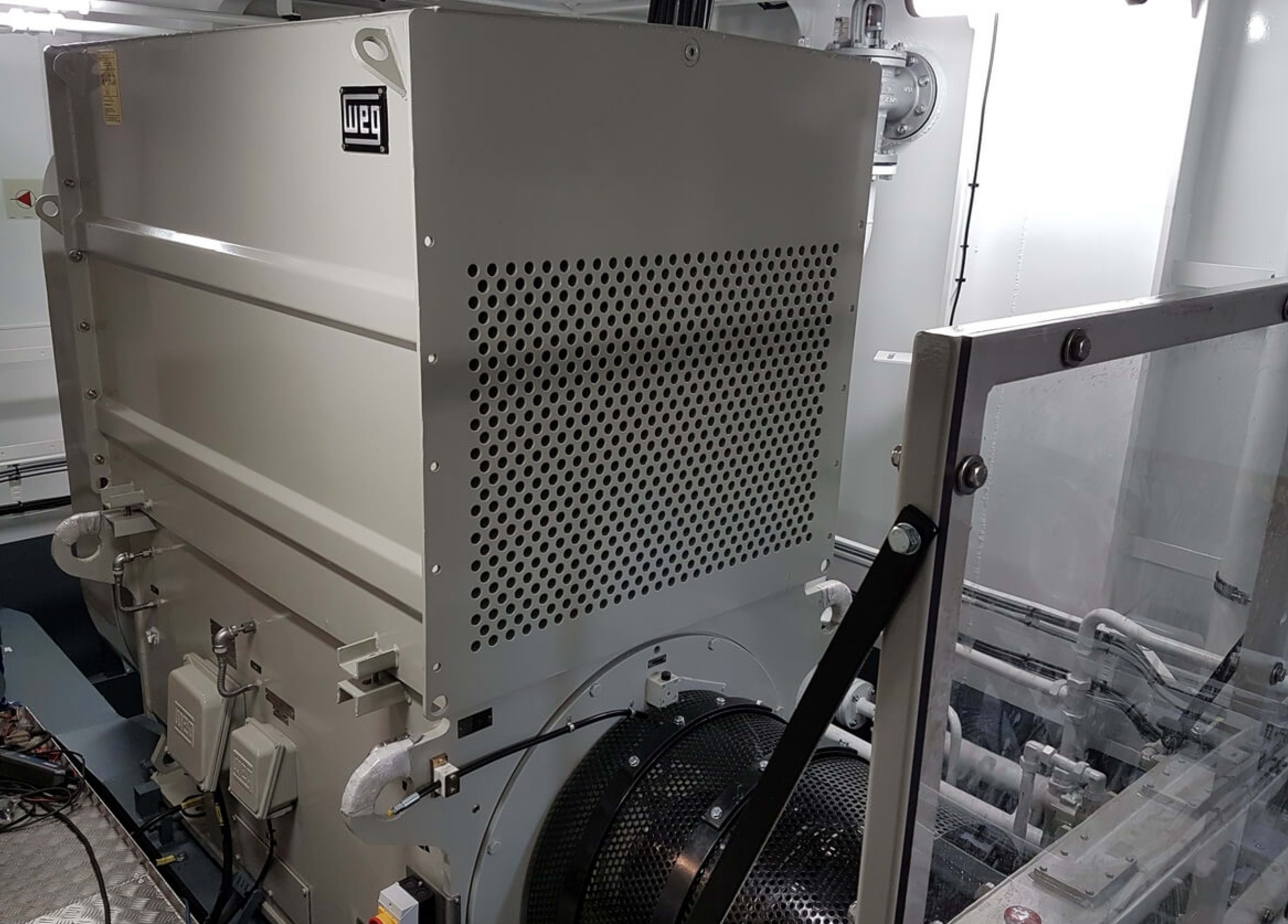 ---
Plenty of power
The e-installation on board of the electrically driven cutter suction dredger powers the dredge pump (1,850 kilowatts), hydraulic unit (1,120 kilowatts), the jet water pump (280 kilowatts) and the board net. The modular dredger has been designed to dredge at -18 metres and to pump some 7,000 m³/h of mixture.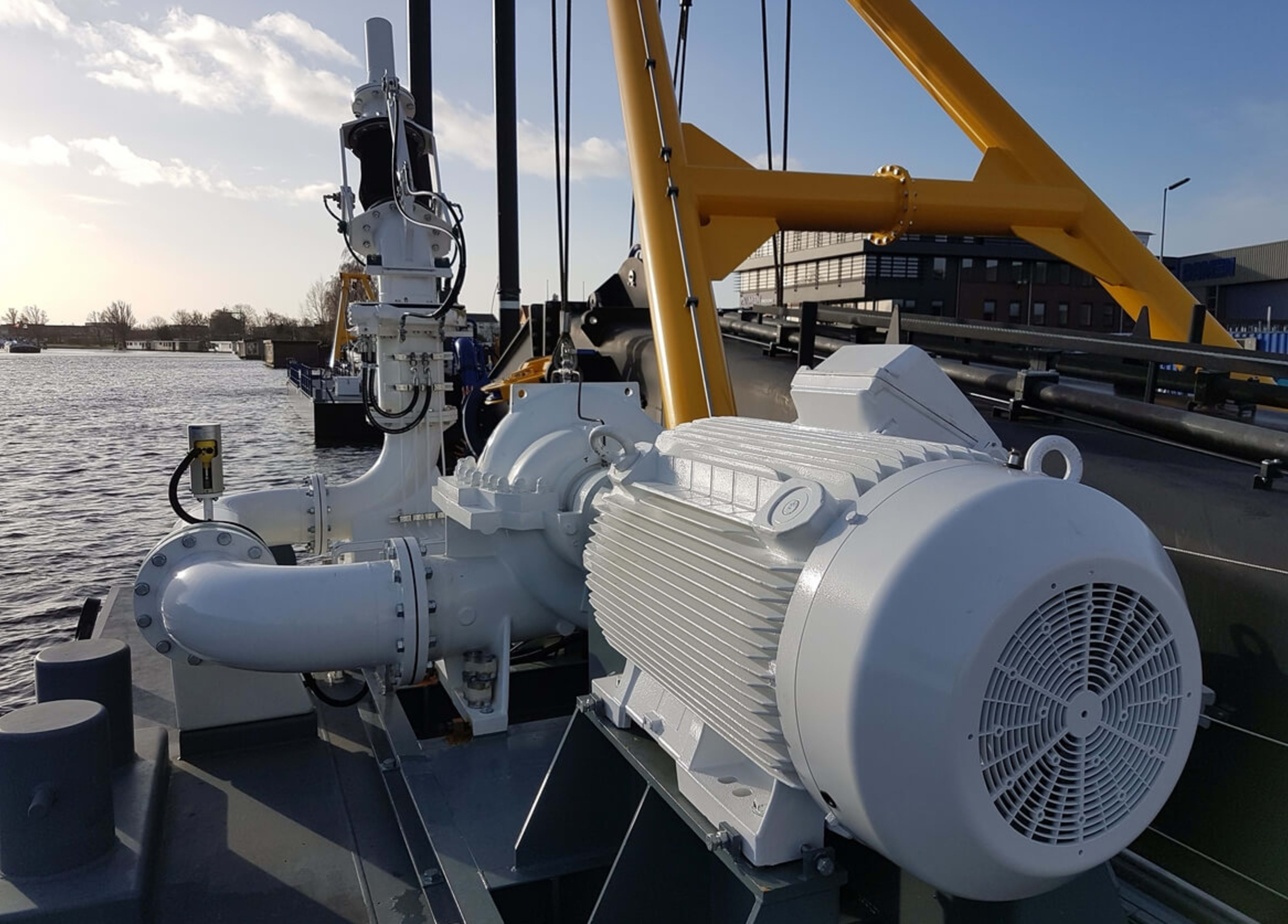 ---
Low maintenance
The electric cutter suction dredger is a low maintenance dredger: electrical systems simply do not have that many moving parts. And the system has been designed in such a way that it is easy to maintain without special training.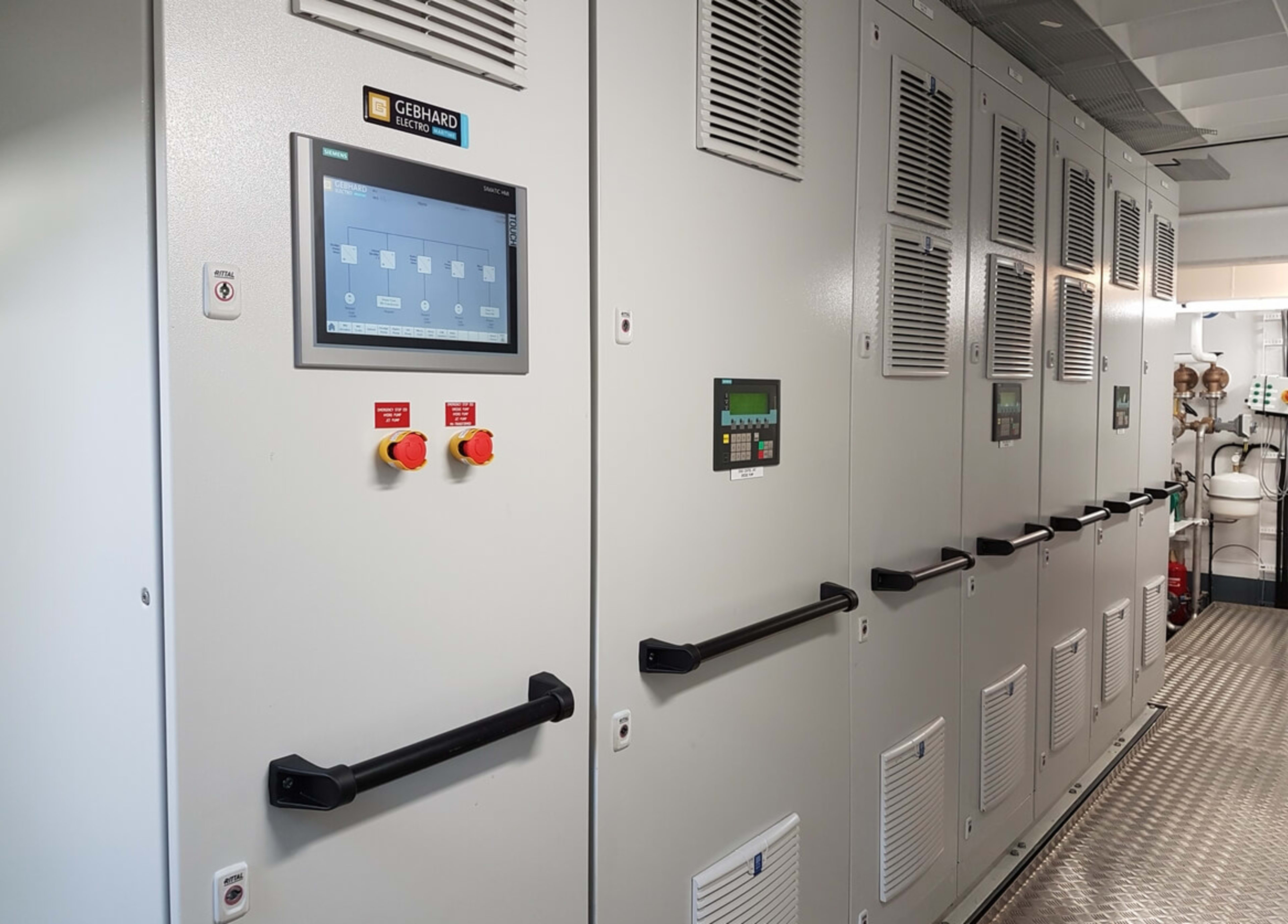 ---
Modular design
The ECSD650 is a modular dredger. That means that it can be taken apart to be transported on truck by road, loaded on a train for rail transport, and it can be hoisted on board or on deck of transport vessels. The modular design ensures that the dredger can reach further than mains ports only.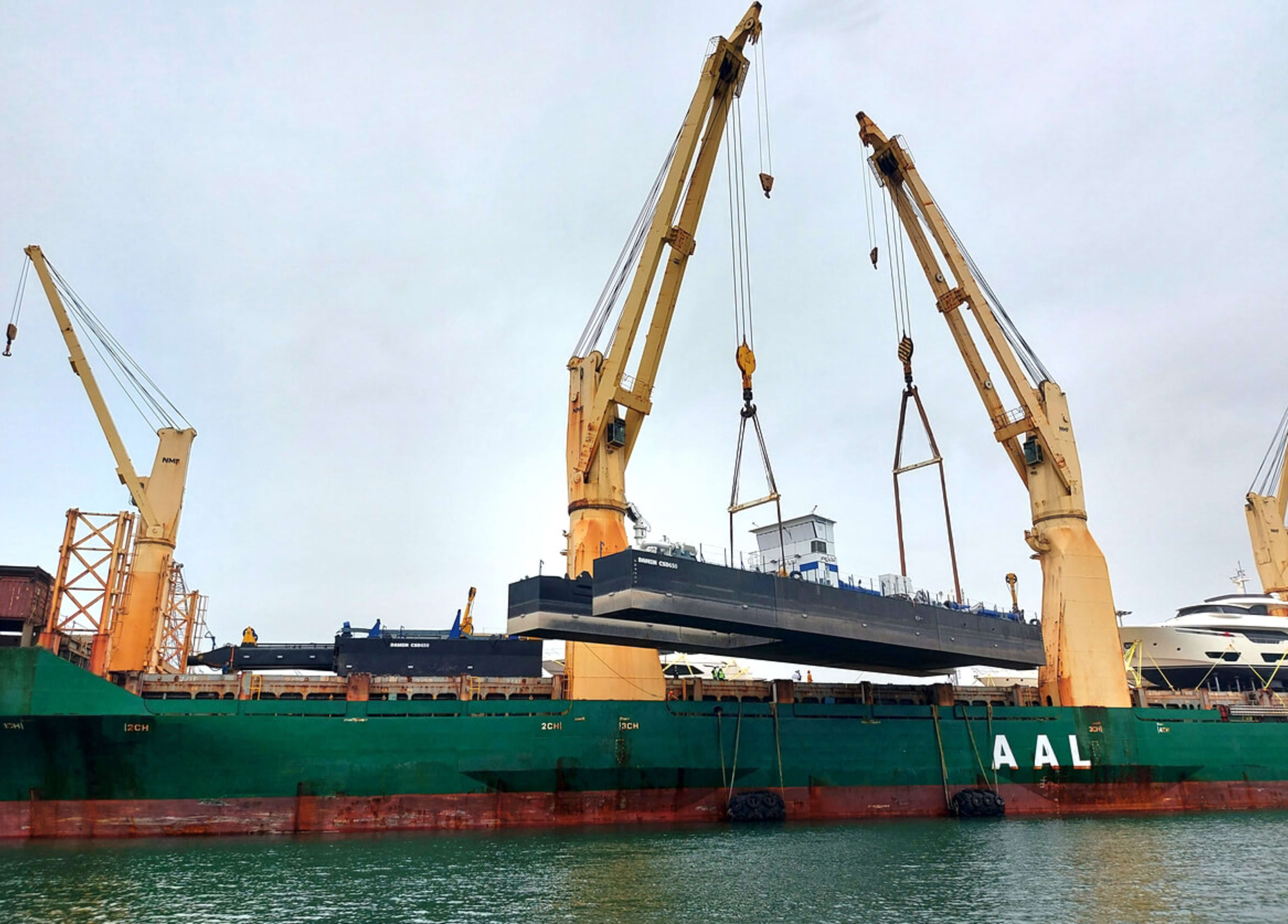 ---
First job
The ECSD650 Long Live Egypt was shipped to Alexandria for its first job. It is used in the Egyptian mining industry, hence the jet water nozzle on deck: it ensures a continuous supply of sand flows towards the cutter head.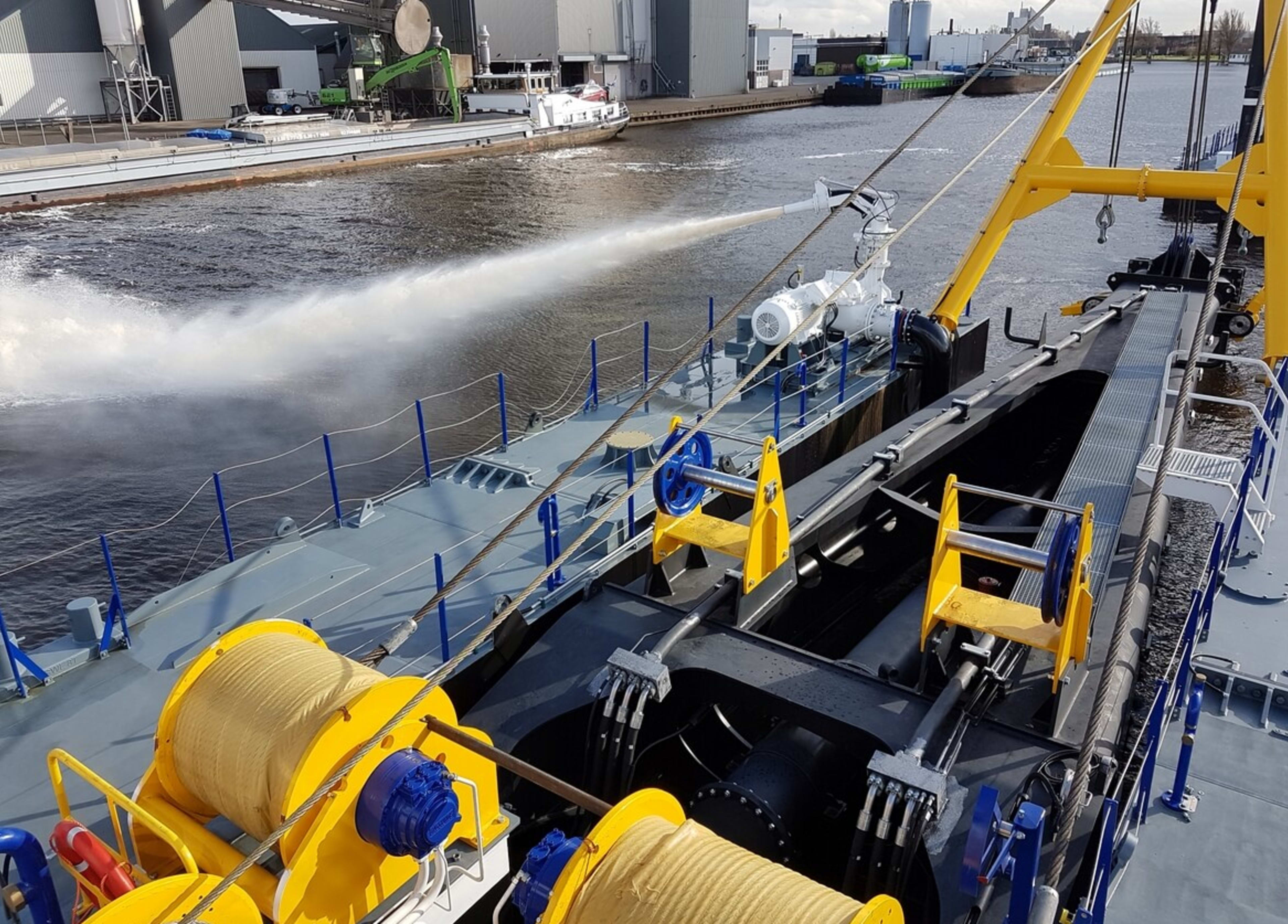 ---