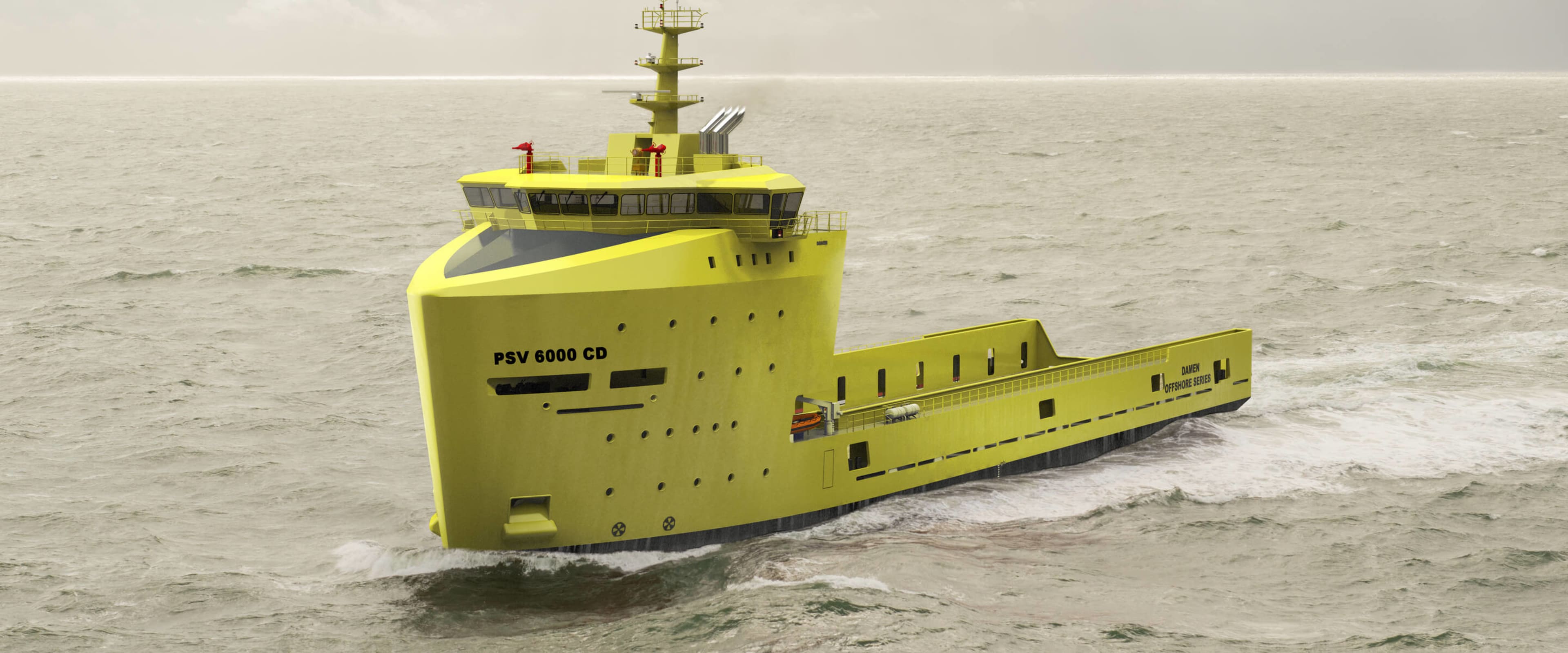 Platform Supply Vessel 6000 CD
All the vessels are designed with a strong emphasis on efficient cargo intake combined with excellent fuel economy. The slender hull of the PSV reduces fuel consumption, not only in calm water but especially in rough seas. Offshore exploration activities are increasingly moving out to deep ocean waters. Damen's PSVs satisfy the need of customers for a new class of supply vessel that can sail longer distances and have a wider range of capabilities.
Specifications
Key figures
Dimensions
Length

89.90 m

Beam

21.00 m

Draught max

7.10 m

Depth mld

9.00 m

Crew + passengers

49 persons
Propulsion
Propulsion power

2x electric motors of 2500 kW

Thrusters

2x FP propeller, 2800 mm

Bow thrusters

2x 900 kW, 2000 mm, FP
Let us help you to suit your needs
Our offshore vessels flourish in specific job: offshore supply.