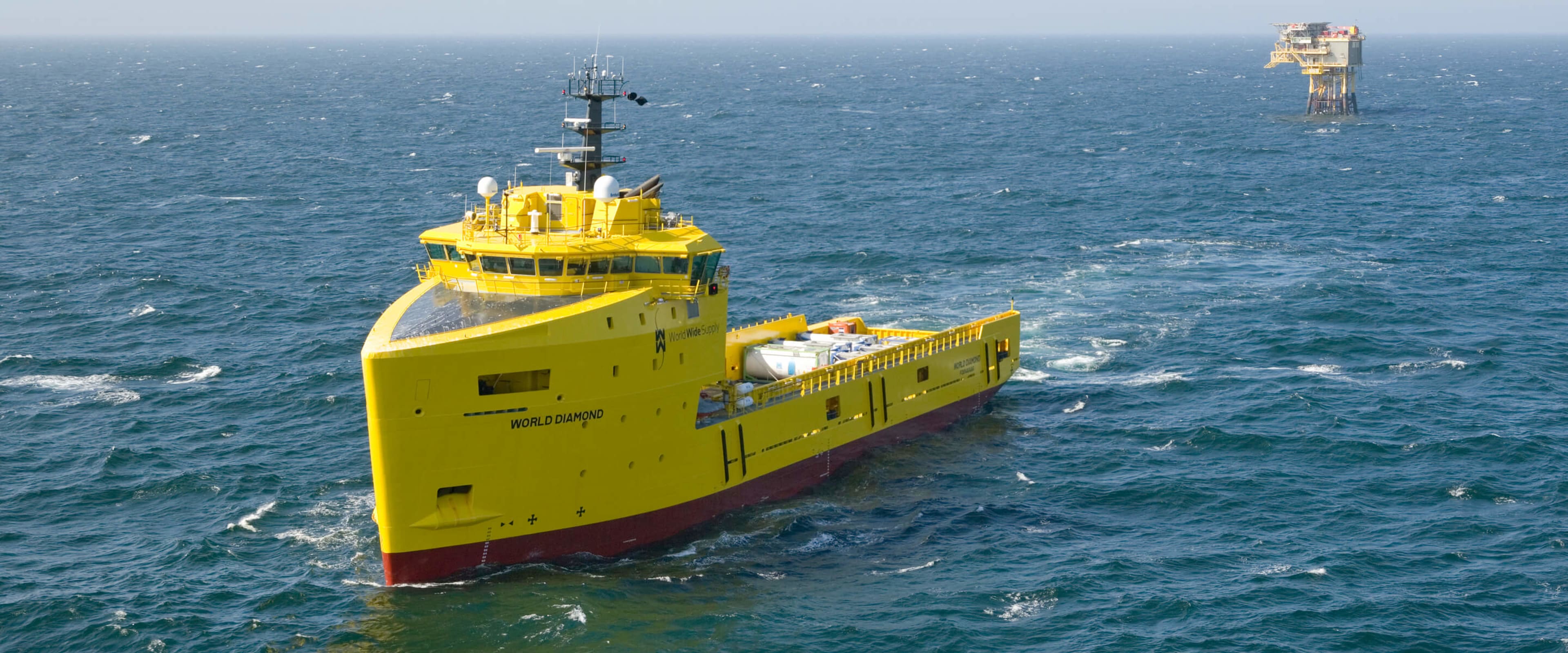 Platform Supply Vessel 3300 CD
This medium-size PSV is dedicated to the transport of goods to and from offshore locations. It is given global relevance with its DP2 capabilities, FiFi1 and preparation for oil recovery duties. Optionally, the vessel can be fitted out with extra accommodation, ROV support capabilities, Walk-2-Work access and cranes.
Specifications
Key figures
Dimensions
Length

80.00 m

Beam

16.20 m

Draught max

6.15 m

Depth mld

7.50 m

Crew + passengers

26 persons
Propulsion
Propulsion power

2x Electric motors of 1500 kW

Thrusters

2x 2300 mm FP propellers in nozzle

Bow thrusters

2x 735 kW, 1740 mm, FPP
Let us help you to suit your needs
Our offshore vessels flourish in specific job: offshore supply.