Second of SOV 9020 class
This second order from Bibby was based on the very positive feedback that the company received from its clients regarding the Bibby WaveMaster 1. Right after delivery, the Bibby WaveMaster Horizon began maintenance work off the coast of Germany on two EnBW and Enbridge-owned windfarms – Hohe See and Albatros – for Siemens Gamesa Renewable Energy and EnBW. The 90-metre ASV 9020 has been developed by Damen to meet the specific needs of the offshore renewable energy industry with regard to achieving high-efficiency, low-cost wind farm maintenance. It combines walk-to-work capabilities with an innovative interior and comprehensive features that together ensure maximum efficiency in accommodating and deploying multiple maintenance teams. DP2 and an innovative hull ensure a wide window of operability and excellent seakeeping.
Watch more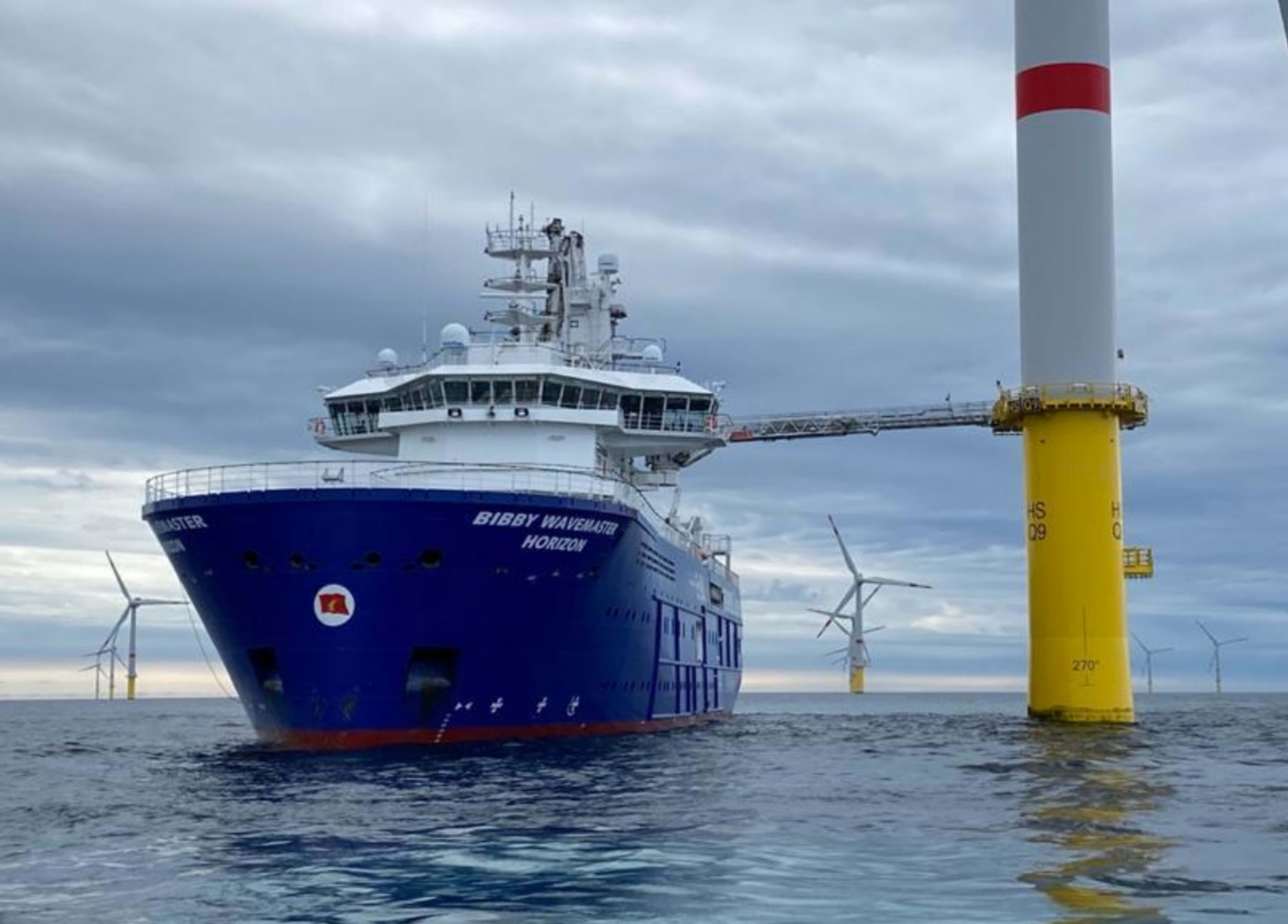 ---
Relax as if on land – comfort class 2
Building on the experience with the Bibby Wavemaster 1, the second vessel has been equipped with multiple dayrooms, TVs, a games console, WIFI, sauna and a larger two-floor gym on board. This vessel has a capacity of 60 PAX (all single cabins). To underline the comfort of this vessel it has been rated with comfort class 2.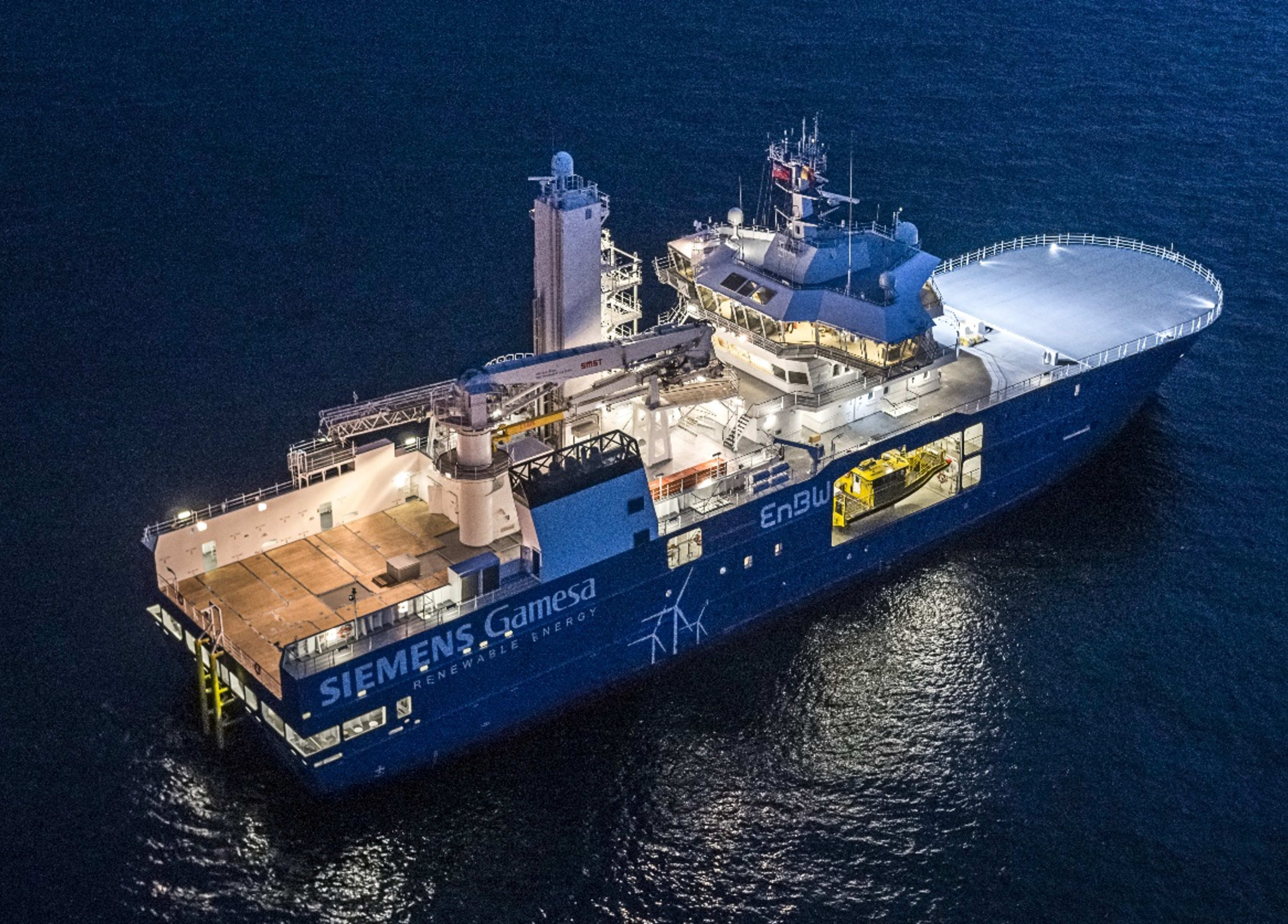 ---
Enhanced stepless workflow
The main drivers for the design of this SOV 9020 are safety, efficiency and comfort. The already great logistics flows have been optimised for more efficiency and also offer the same stepless access to offshore structures as on the sister vessel.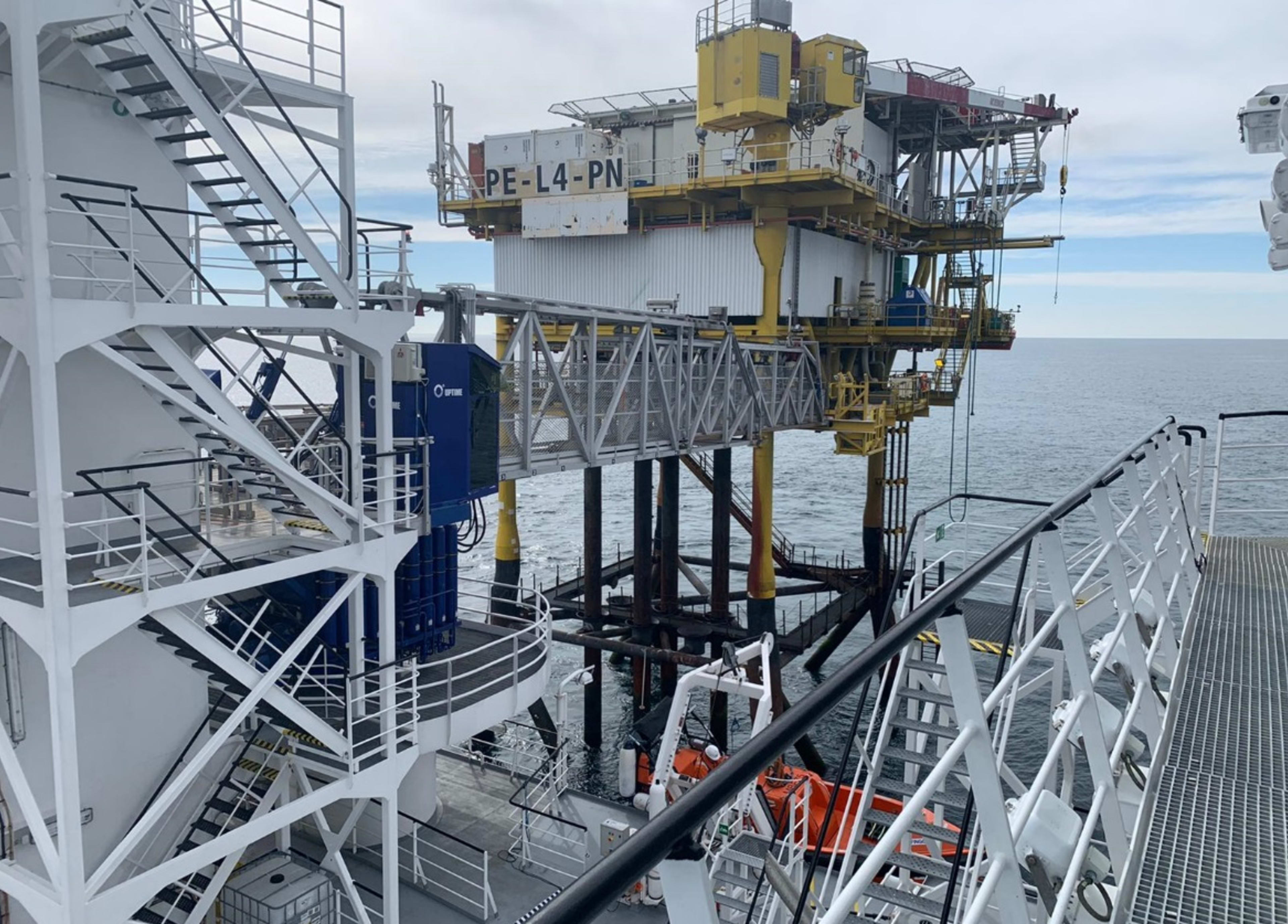 ---
2t 3D motion compensated crane
To further enhance the vessel's performance in the field the crane has been updated to a 2 tonne 3D motion-compensated version.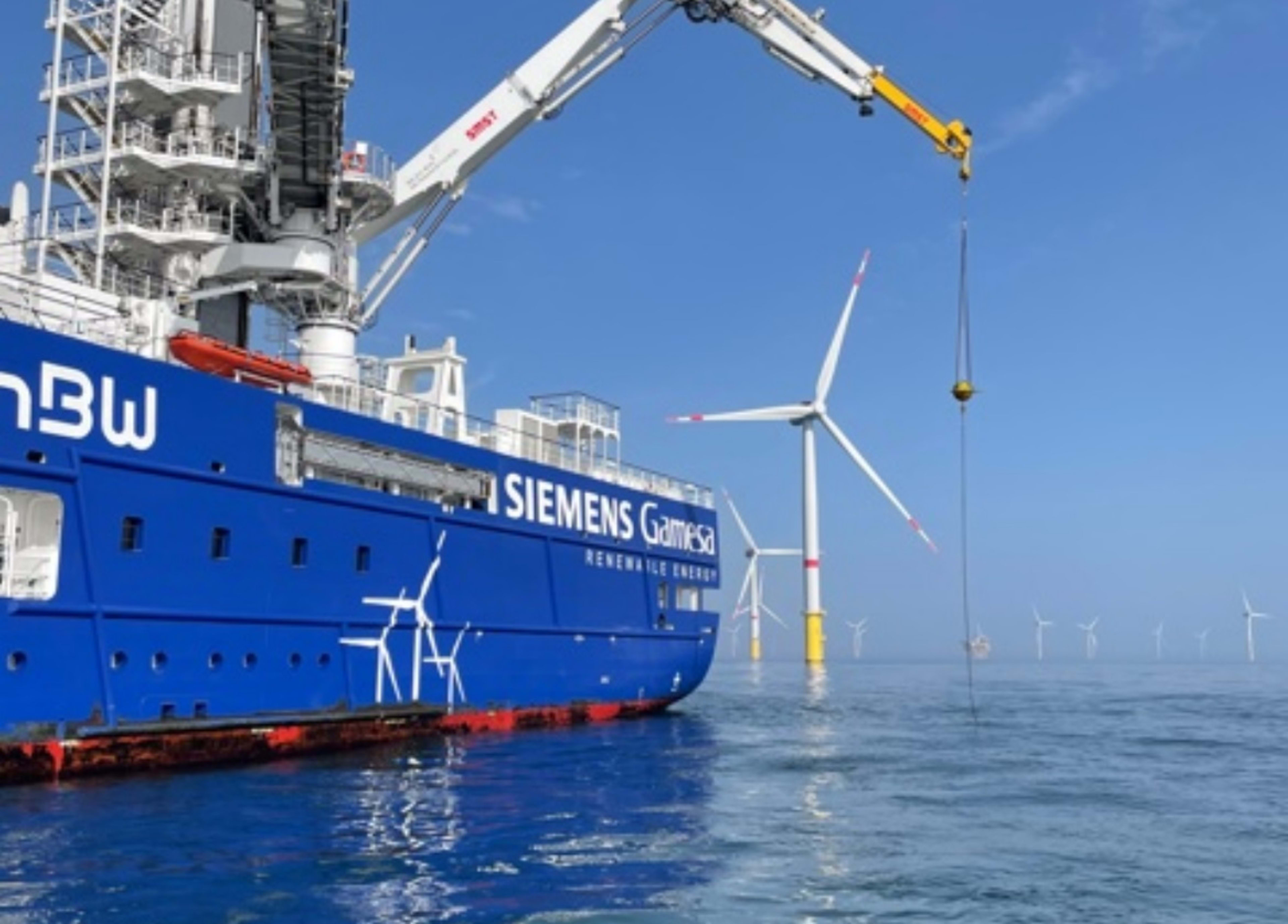 ---