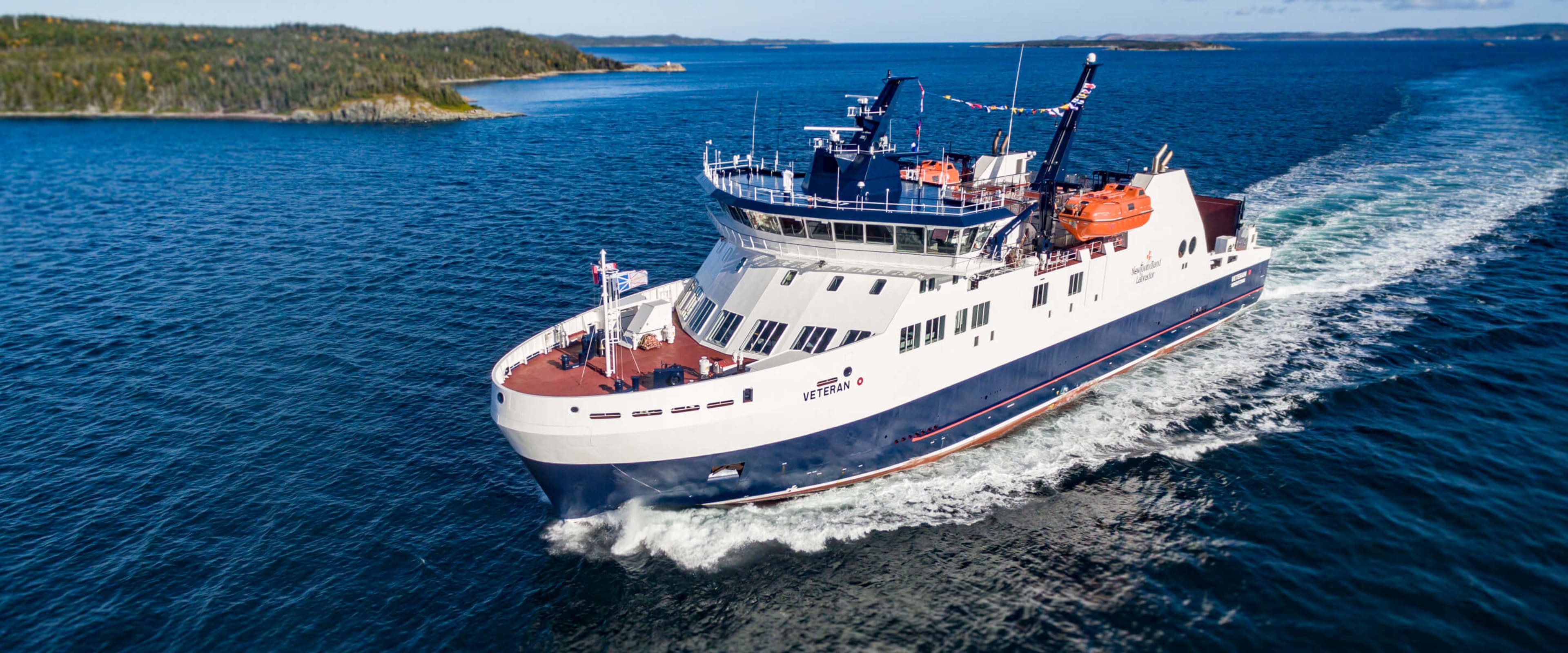 Efficient and economical transportation
RoPax Ferries
Tailored to specific routes
RoPax Ferries
Damen RoPax Ferries are built in many sizes and capacities, given that each one is fully tailored to specific routes and operations. We work with our clients to make sure they have the most efficient and economical solution possible. We provide designs with a variety of configurations for cars and trucks by installing bow ramps, stern ramps, hoistable decks and more.
 The Damen Fast RoPax series consists of mid- and high-speed ferries for passengers and vehicles. They are available for coastal and seagoing routes.
Show models
Safe and efficient journeys
Comfortable, RoPax Ferries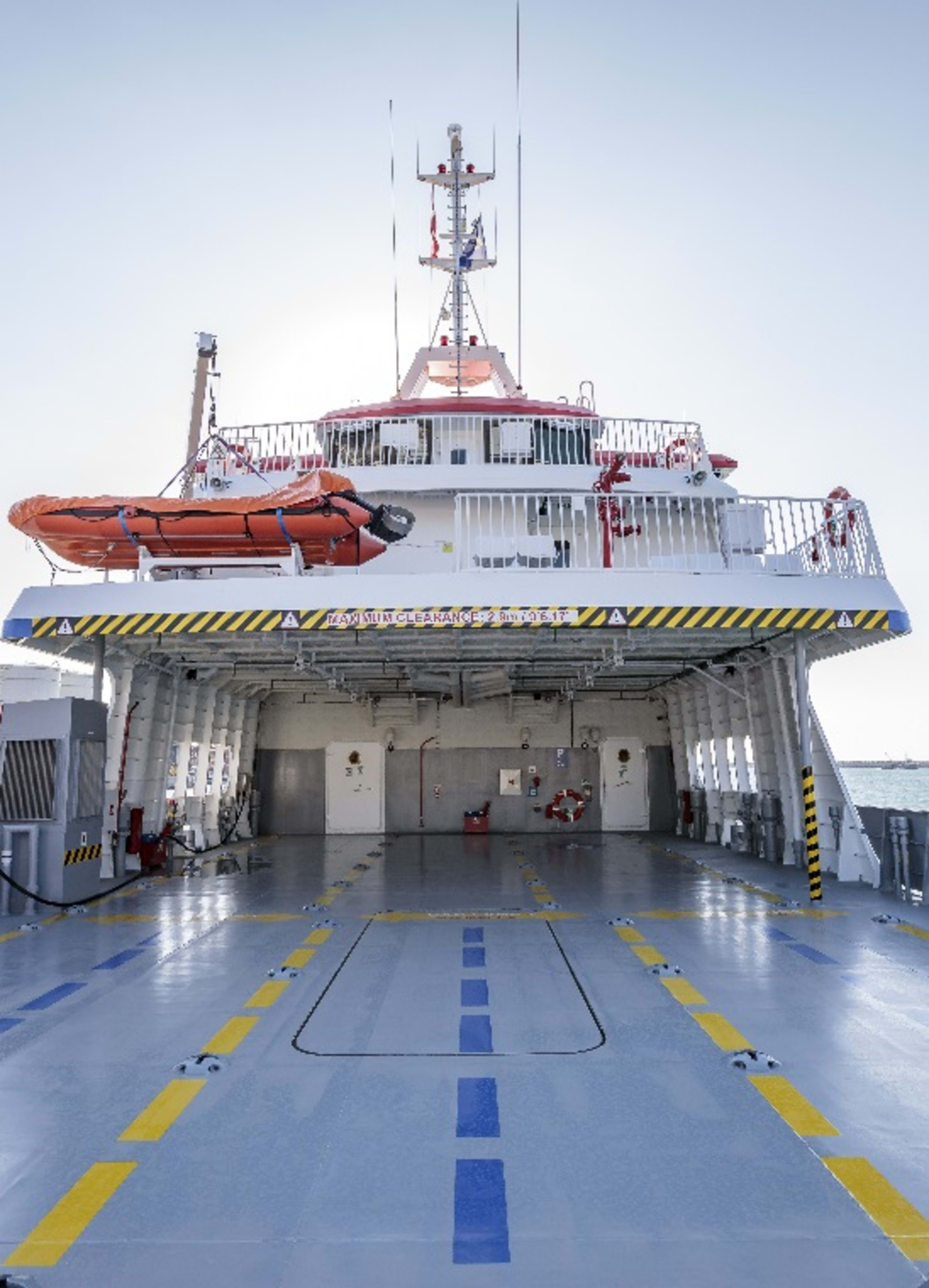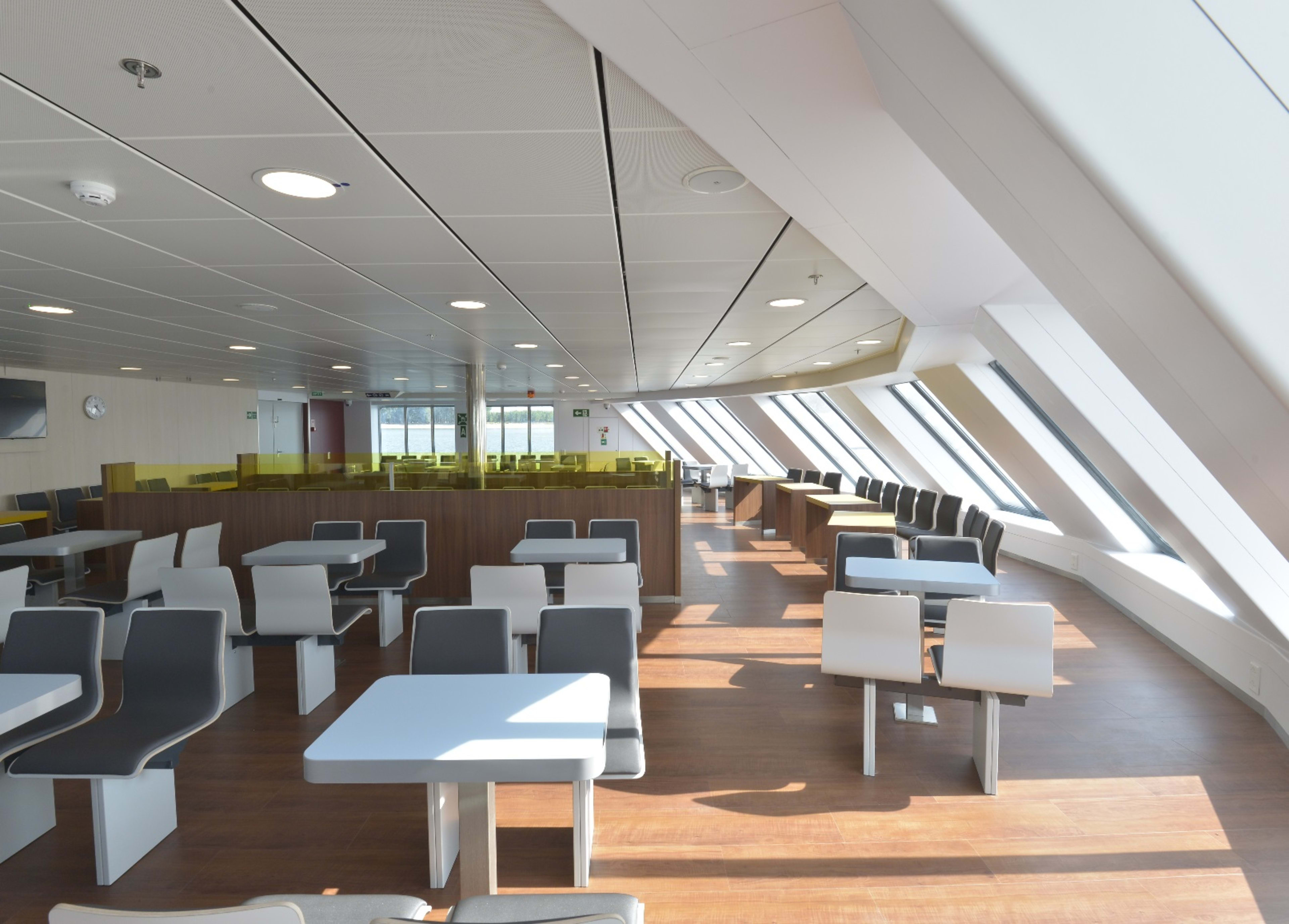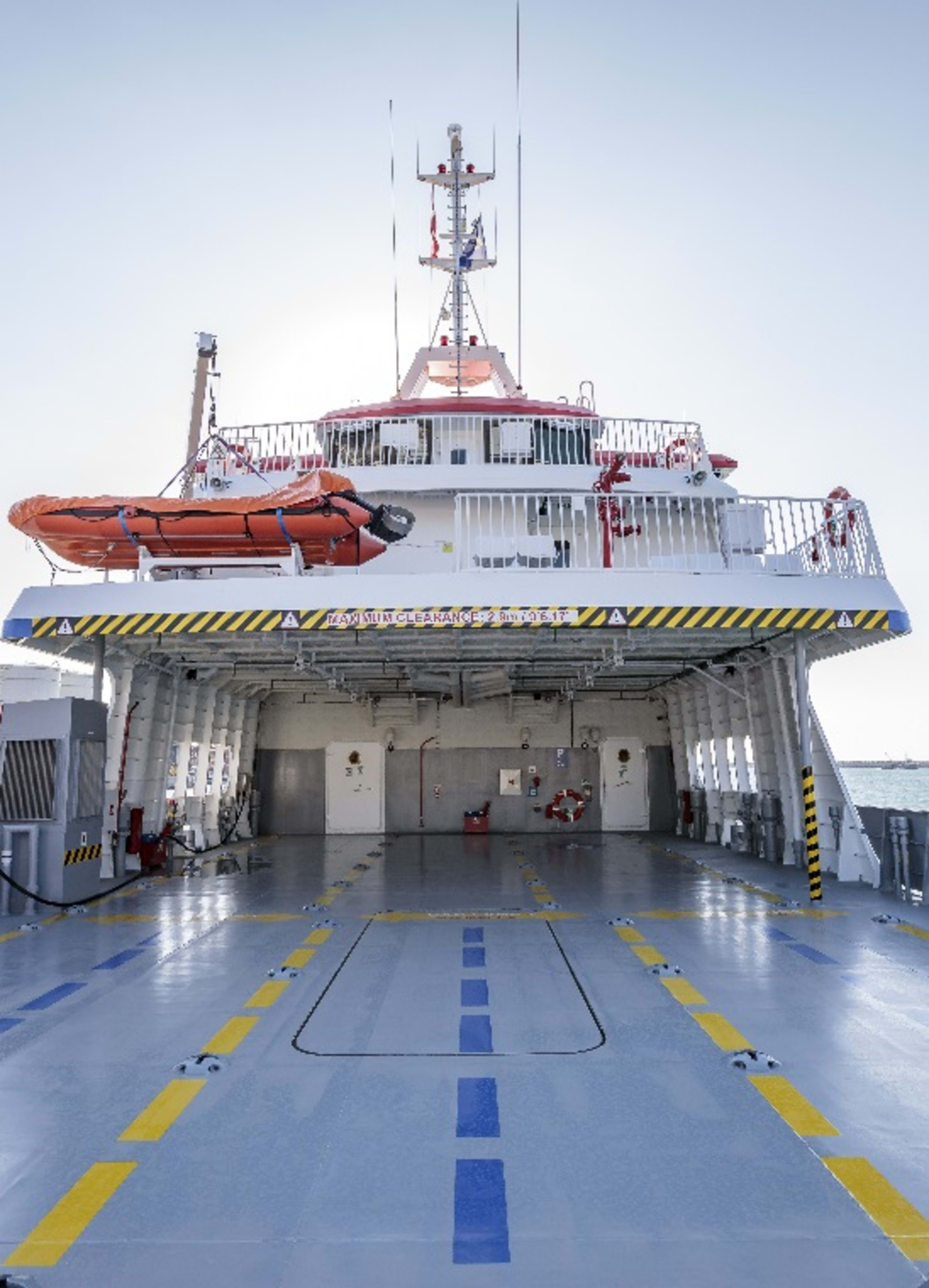 Damen RoPax Ferries are an excellent means of providing waterborne public transport. They ensure safe and efficient journeys for cars, trucks and passengers. Operating worldwide, they are renowned for their excellent seakeeping, fuel-efficient hull forms and contemporary interior design. Our Fast RoPax Ferries are also very comfortable vessels, with modern passenger saloons, that comply with all the international safety standards.
Ropax Ferry 6716
New RoPax set to boost trade & employment
'Berlin-Ramelau' will operate on a route between the Timor-Leste capital Dili, the Oecusse enclave and the island of Ataúro, providing regular transportation of passengers, vehicles and goods. Carrying up to 308 passengers, vehicles and cargo, the ferry will stimulate access to trade, education and employment.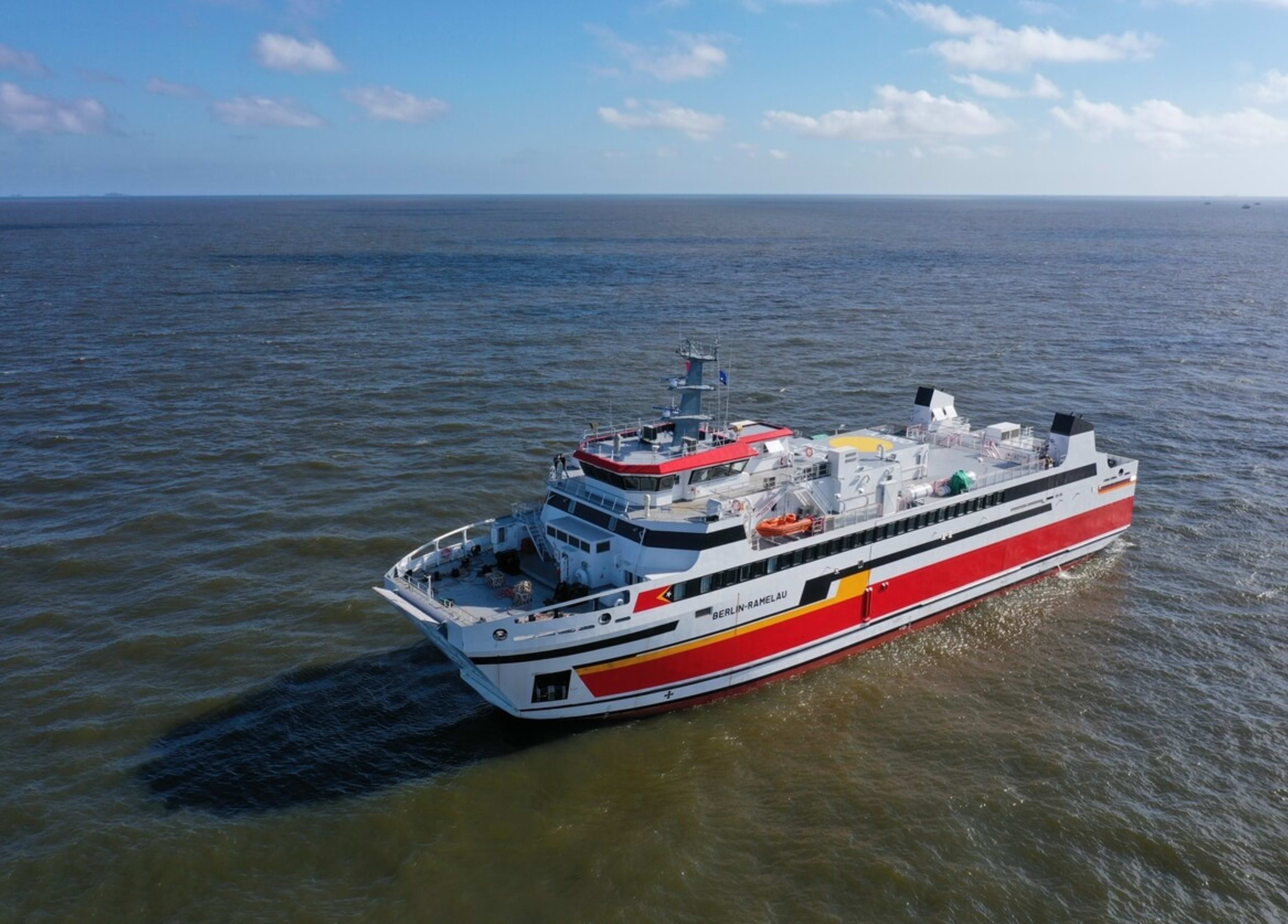 ---
Ropax Ferry 8017
RoPax 8017 is part of lifeline programme
The 80-metre Ice Class RoPax Ferries 'MV Veteran' and MV Legionaire (64 cars and 200 pax) operates services from Fogo Island and Change Islands. These vessels are part of a major 'lifeline' vessel replacement programme being undertaken by the Government of Newfoundland and Labrador.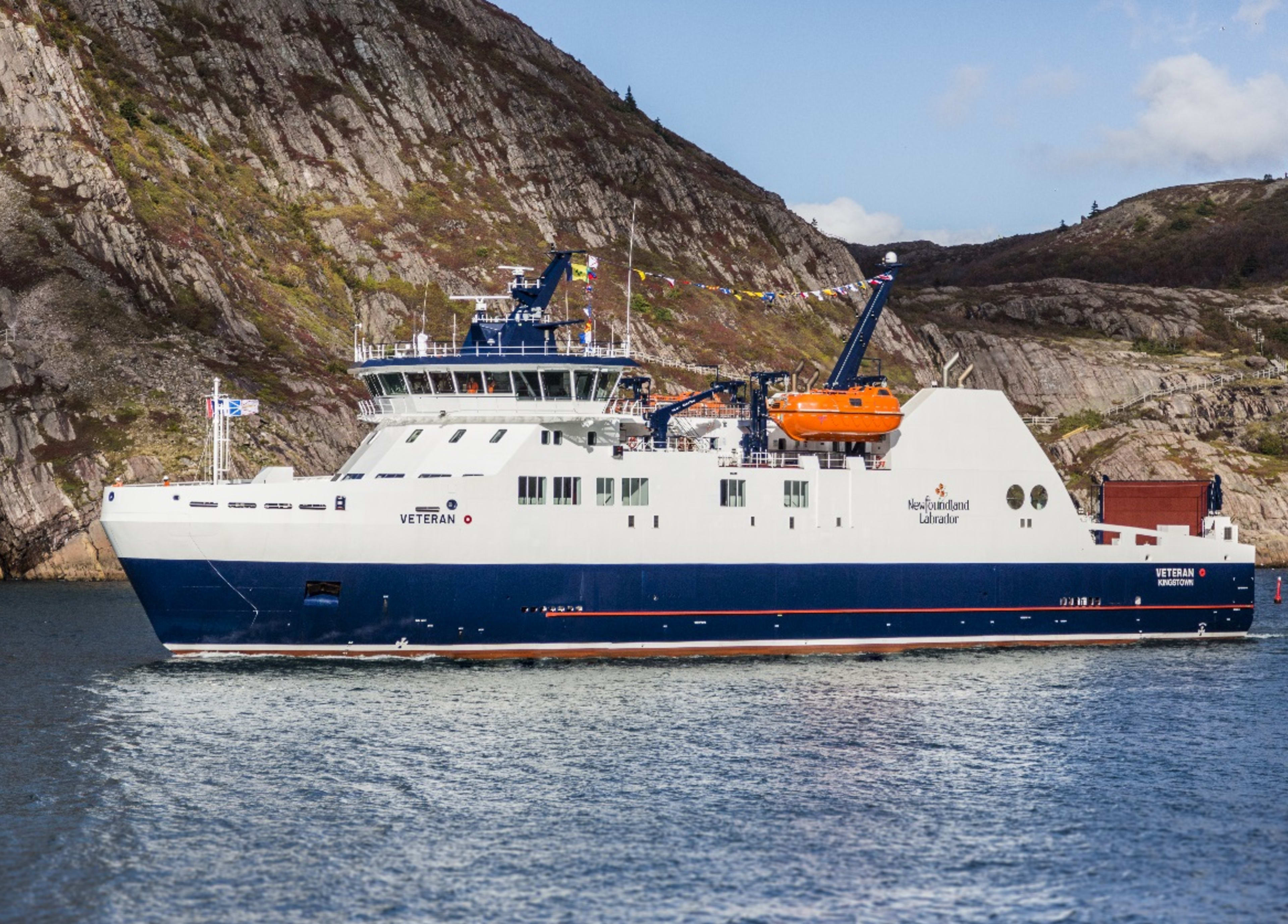 ---
Fast Ropax Ferry 5510
Two mixt ferries for Collectivité de Saint Pierre et Miquelon
In close cooperation with the client, Damen designed the Fast Ropax 5510, with a capacity for 192 passengers and crew, 3 trucks or 18 cars, motorcycles and cargo. The two vessels, Nordet and Suroît are serving the French islands being situated some 25 miles from Fortune. The high speed capability of the RoPax 5510 ensures a crossing in a little over one hour.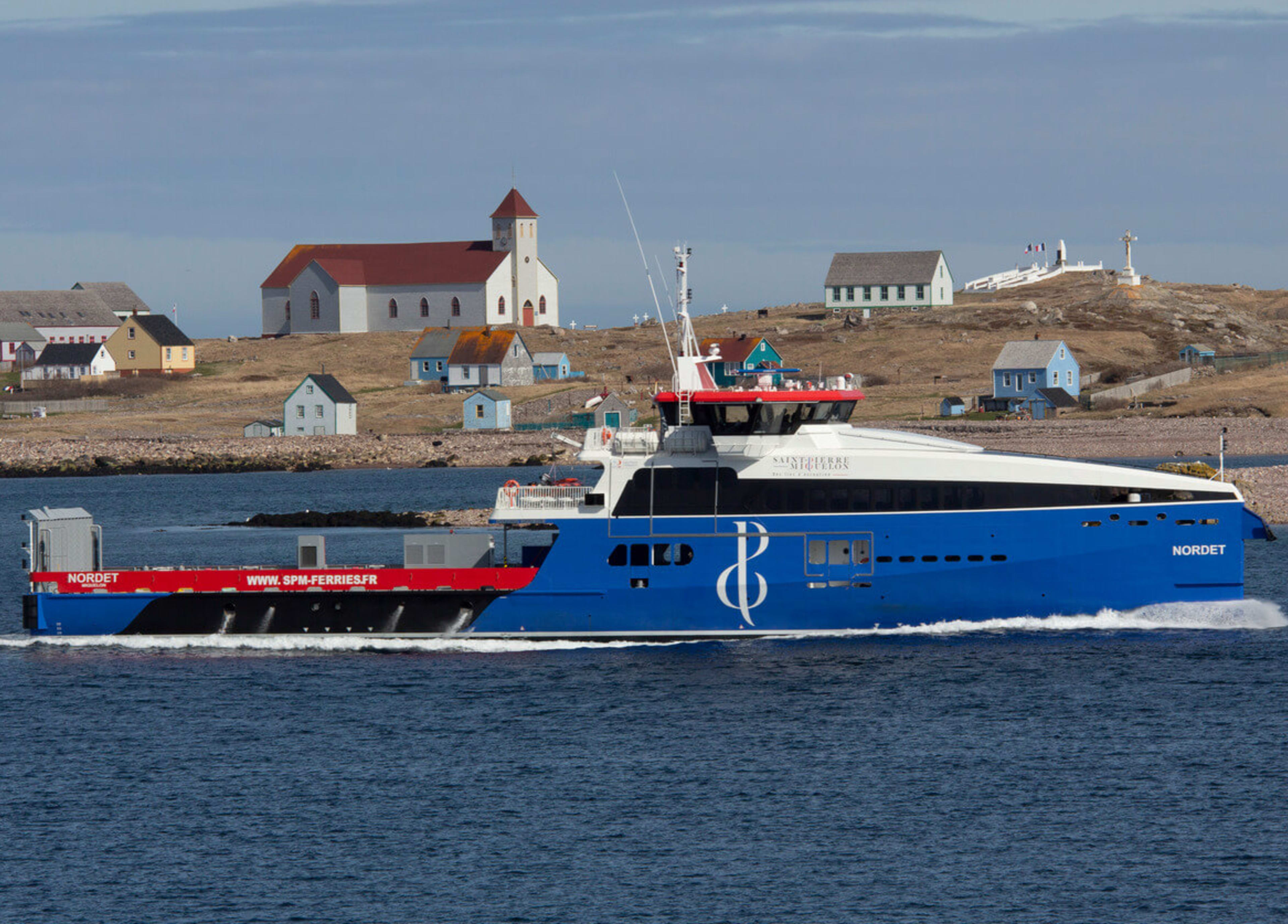 ---
Fast Ropax Ferry 4812
Fast Passenger Car ferry for IMPA, Africa
Built in aluminium, this modern vessel named Cabinda is fast, comfortable and fuel efficient, with a top speed of 20.5 knots and a range of 815 nm. 60 passengers can be carried on the upper deck while the lower deck can carry up to 10 cars or the equivalent and nine containers. Total cargo capacity is 123 tonnes.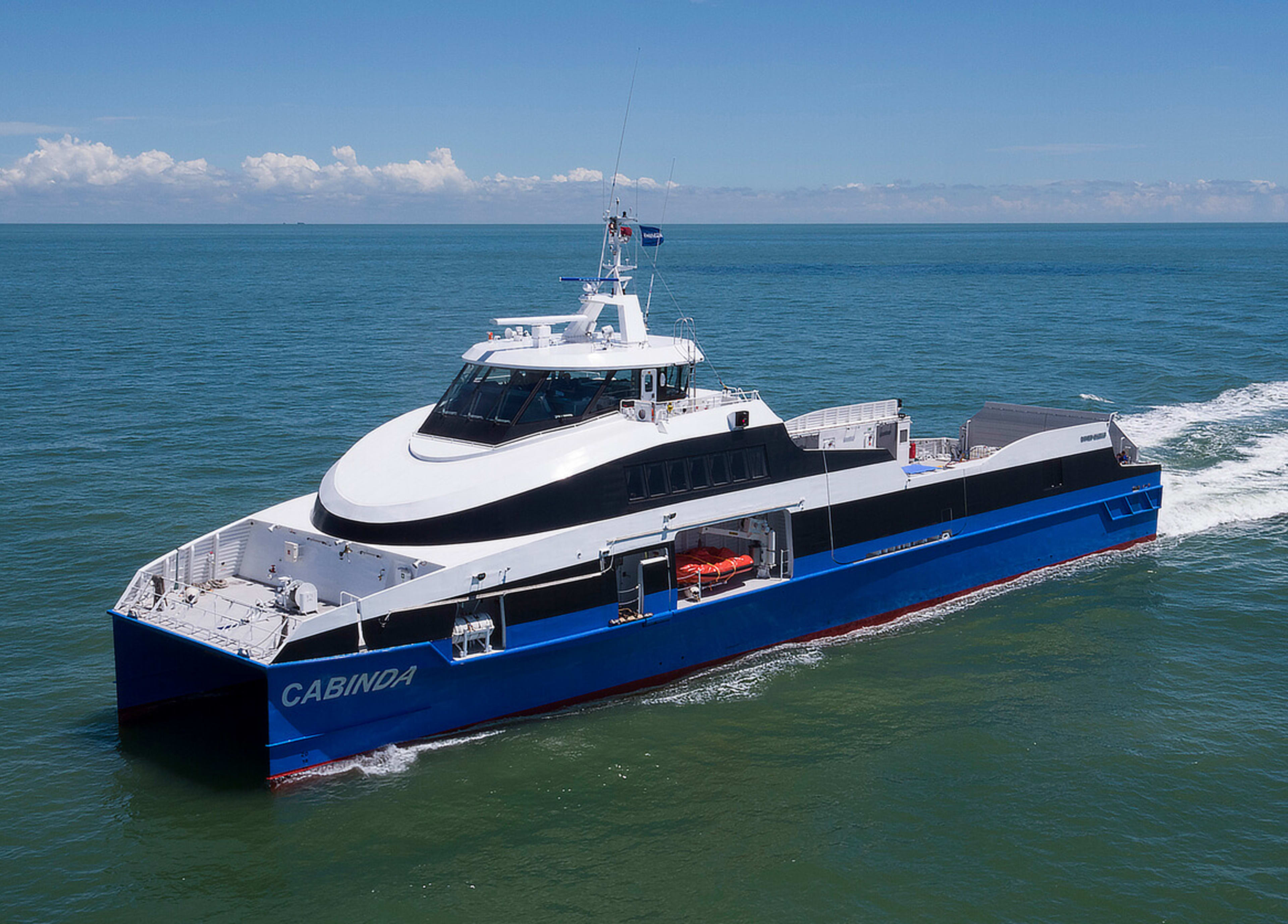 ---
Fast Ropax Ferry 4512
Kriola and Liberdadi
Both Fast Ferries of 45 metres length are operating in the Cape Verde Islands. Kriola and Liberdadi, as the vessels are christened, carry 158 passengers and provide deck space for at least 19 large vehicles. Reaching a max. speed of 20 knots and designed to operate in sea conditions.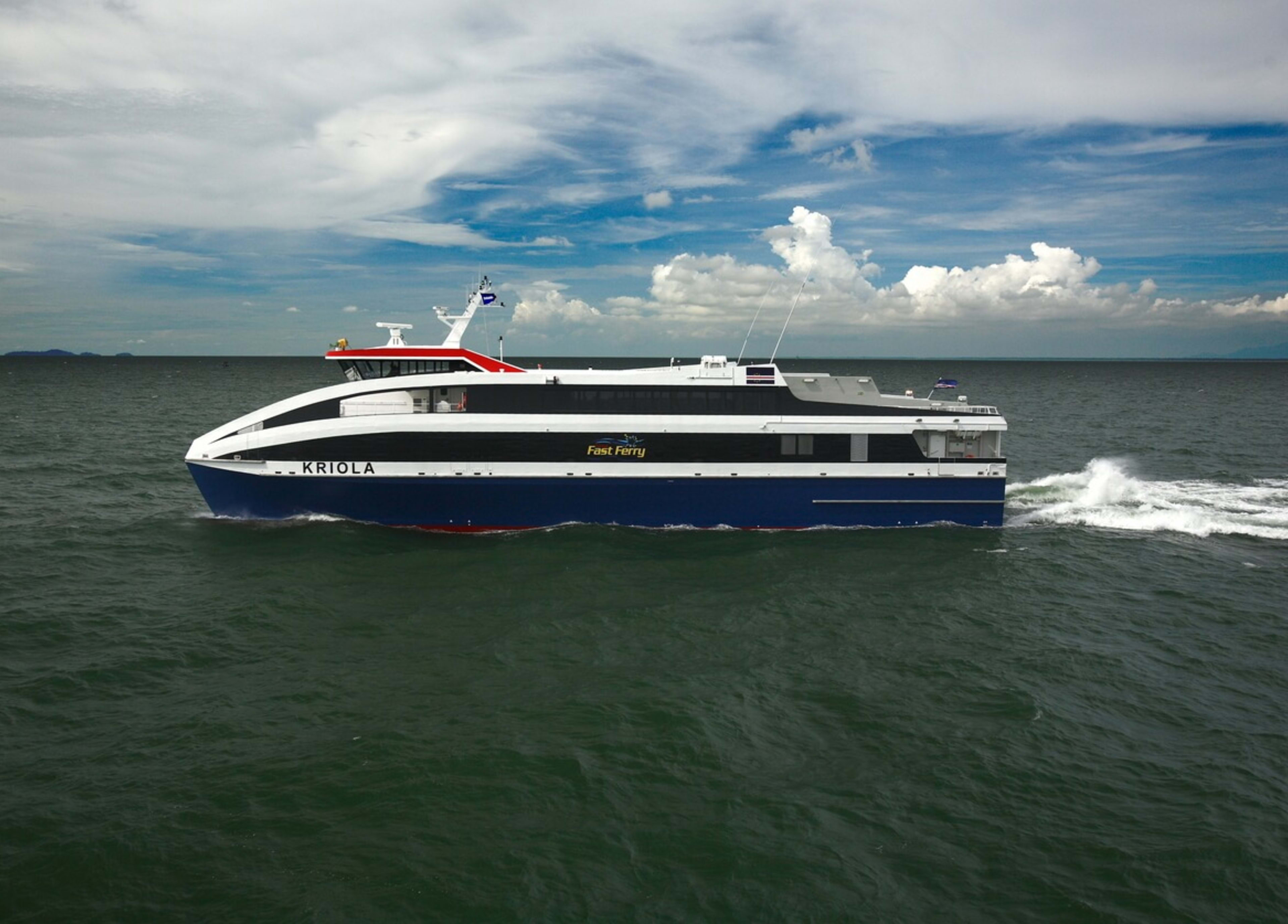 ---
Ropax Ferry 7015
Passenger comfort in all sea conditions
Ropax 7015 is designed at 70 meters long and 15 meters wide and is able to transport 430 passengers and 48 vehicles including heavy truck trailers for a total cargo capacity of 460 tons. The propulsion installation consists of two turbocharged and intercooled marine propulsion diesel engines driving fixed pitch propellers with enough force to propel the Ropax at a cruising speed of 15 knots per hour. Other auxiliary systems are based on standard Damen modules, incorporating its broad experience in designing these systems, so that reliability can be ensured and that the Ropax 7015 can maintain a service on the highest level.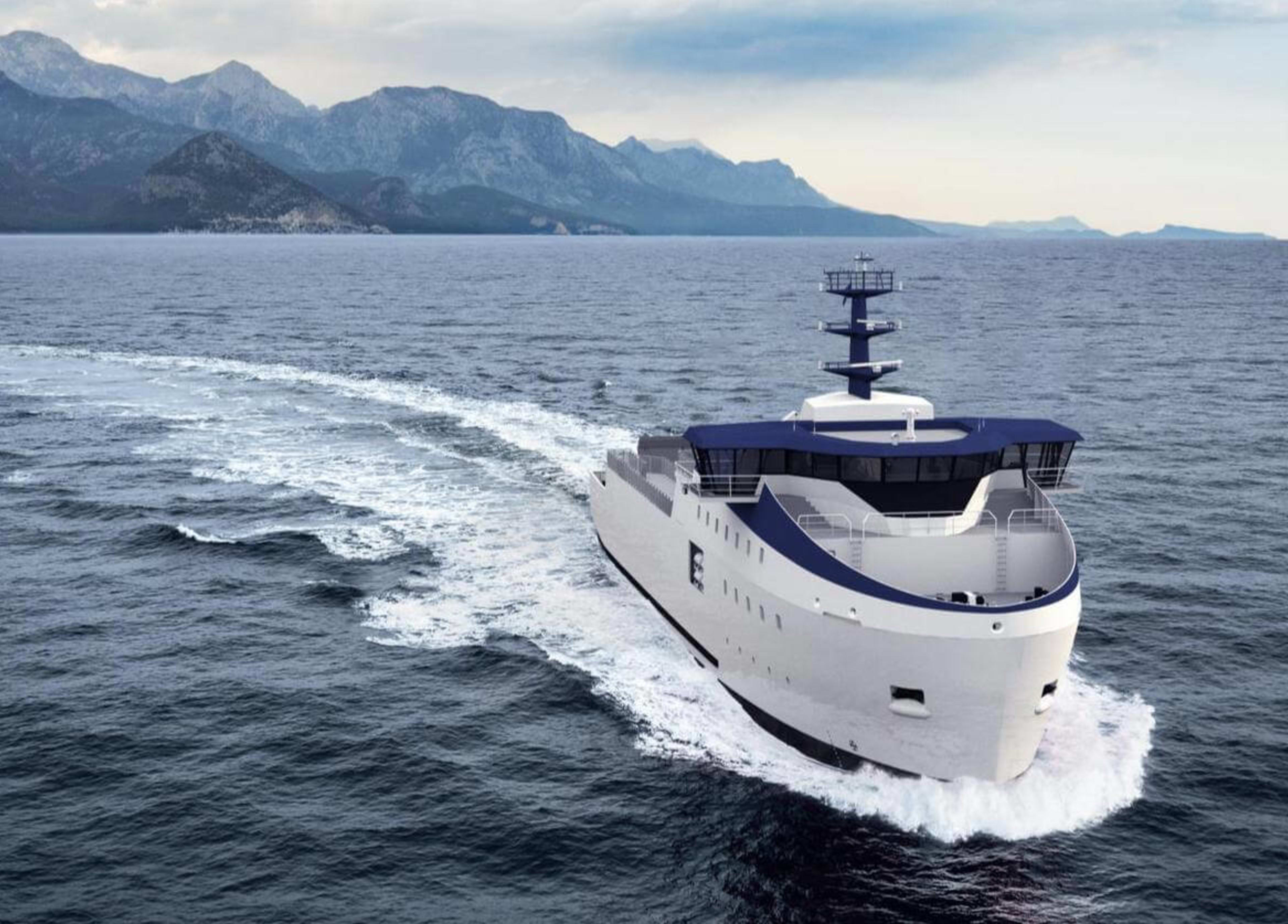 ---
The standard Damen Ropax Ferry 7015 can be customized to meet the customer's requirements of capacity, speed and comfort. The standard hull lines of the Ropax 7015, ensure a comfortable seakeeping behavior for the passengers, while the modern platform has been designed to fulfill the requirements of capable of efficient passenger, vehicle and cargo transport.
Damen's broad experience in interior and exterior design is reflected in the modern sleek lines of the superstructure, which accentuate the performance Vessel. The Passenger saloons are designed to ensure comfort for all passengers and can feature private passenger cabins and Interior furnishing made of first class materials with detailed finish. 
Discover our models
Need more in-depth specifications about technical details? Go to our product view and download the product sheets.
Show models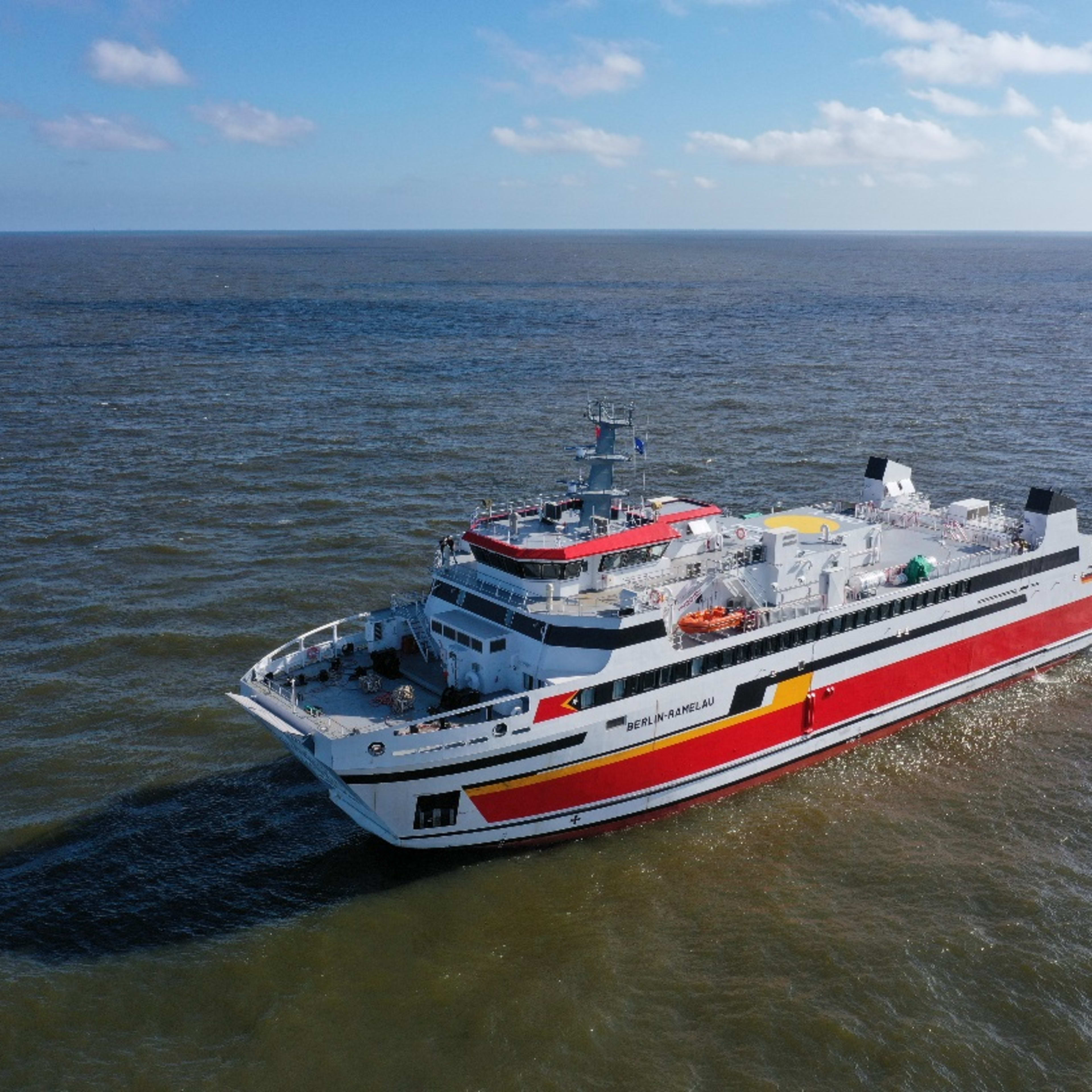 Mr. Eng. Flavio Cardoso Neves
Port Authority of Timor-Leste
Customer review
"This project has managed to proceed thanks to the whole team's commitment, adaption and perseverance."
DAMEN
Your maritime solutions partner
Buying a vessel from Damen is so much more than just 'getting a new boat'. It includes a variety of financing possibilities. It's about choosing where you want your vessel built. Plus, our service continues throughout your ship's entire lifecycle.