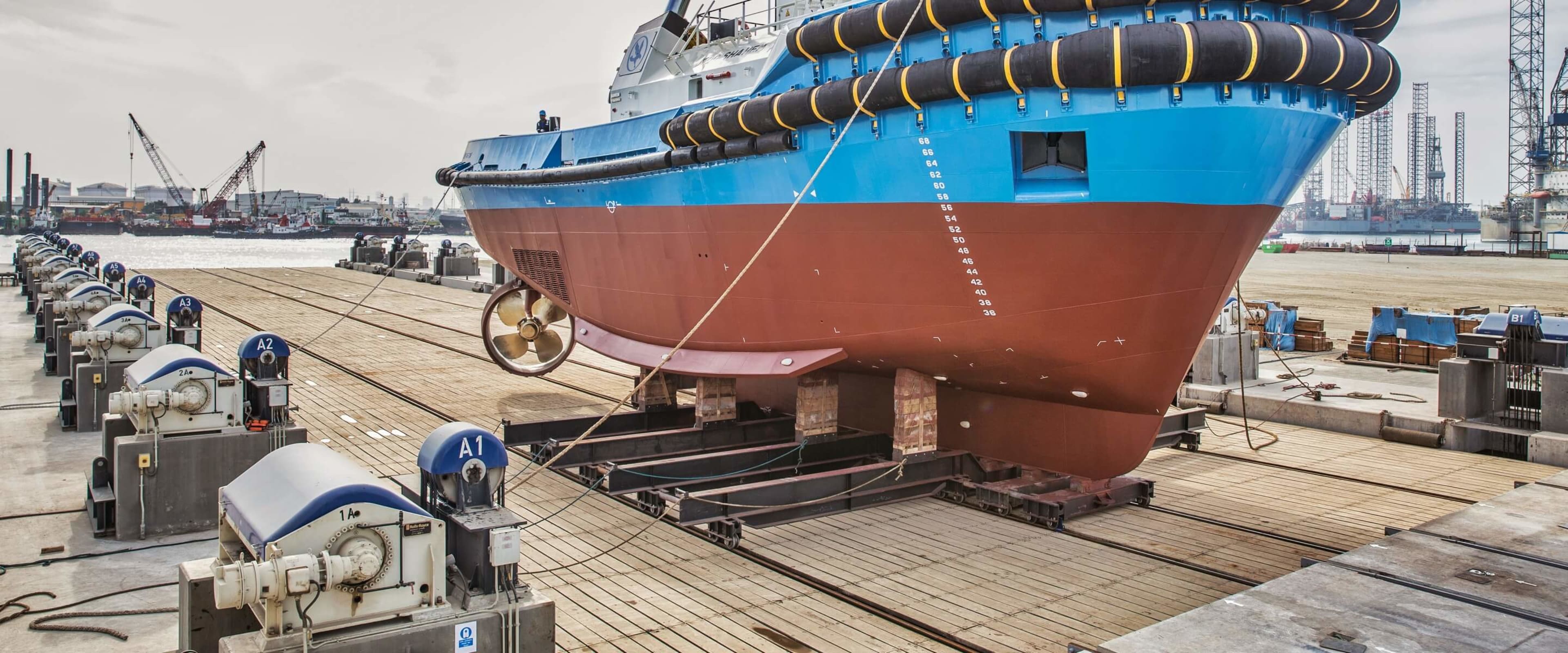 Lifting & launching vessels
Docking systems
Lifting & launching
Docking systems
Whether you want to dry berth large or small ships and whether you have ample or limited space – there is a docking solution for every shipyard. Check out our solutions and see what fits your shipyard best.
View solutions
(Modular) Floating Drydock
Damen's Modular Floating Drydock (MFDd) outrivals any other floating drydocks in the market because it is based on a modular concept. It consists of multiple pontoons which can be detached for easy maintenance, and it can also be extended. Damen also delivers Load-out Recovery Docks (LOR Docks), for lifting vessels onto the quay.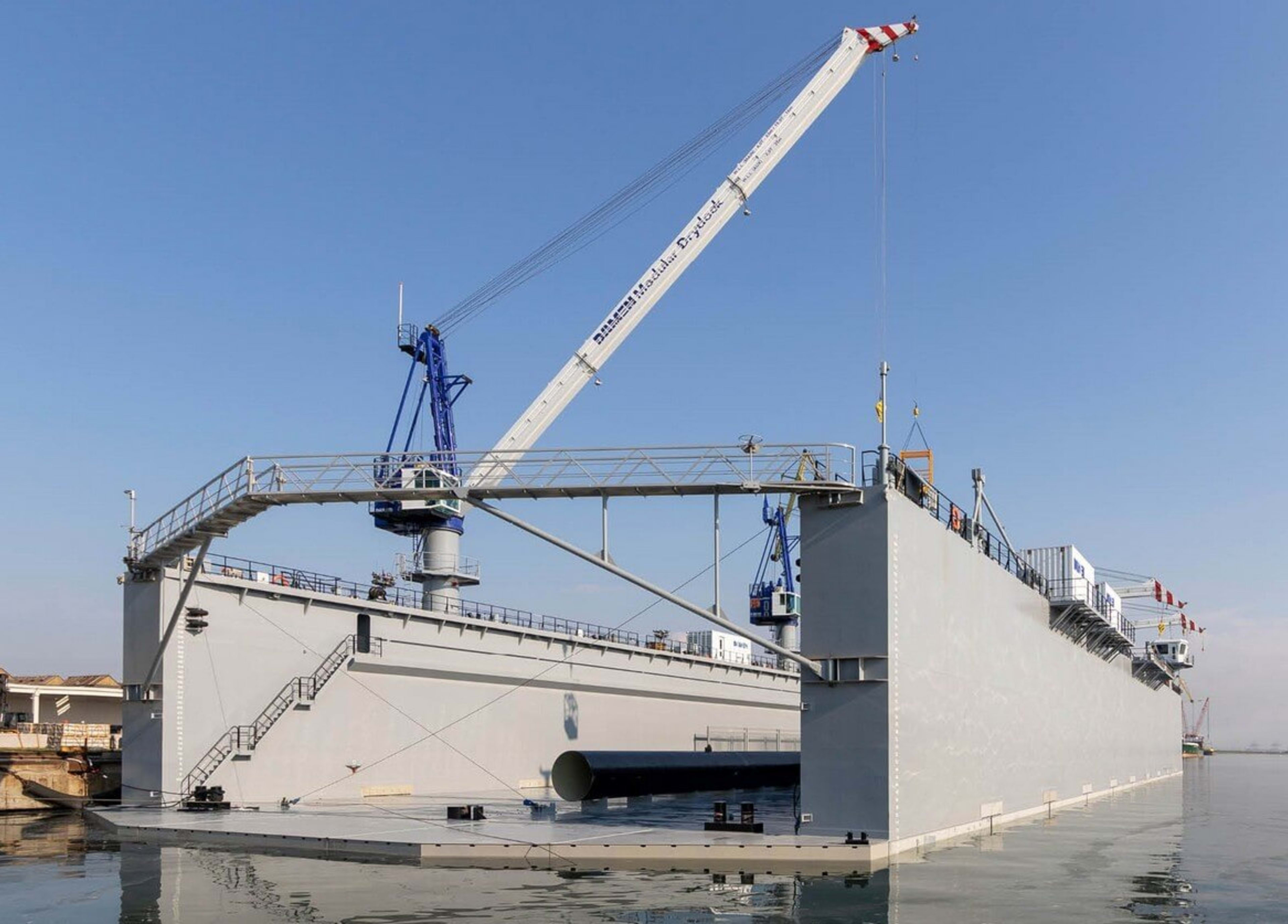 ---
Slipway
Damen makes slipways which can dry berth ships both lengthways and sideways. We can build a slipway for dry berthing any vessel size, even when there is a low tide or limited space.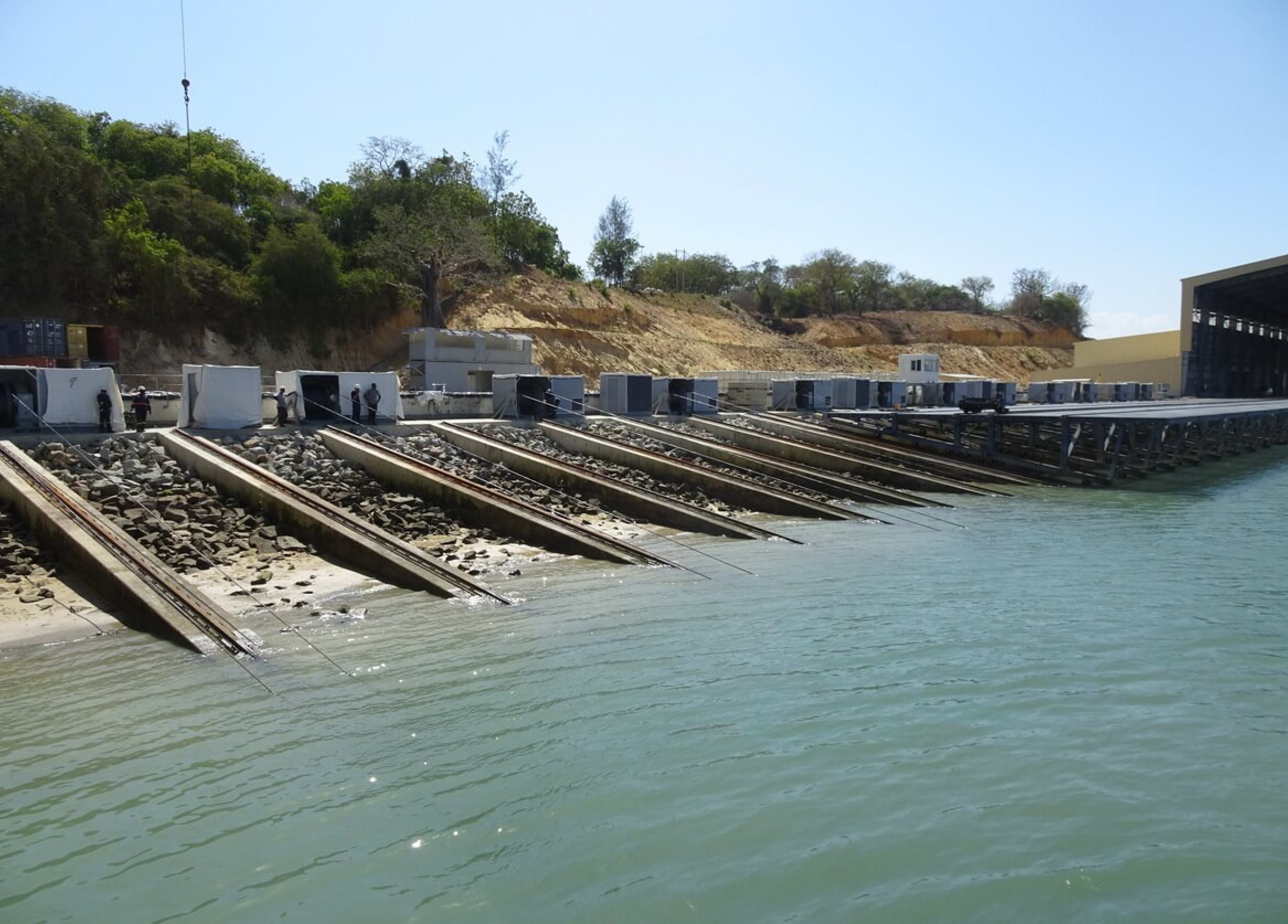 ---
Shiplift
Over the years we have increasingly deployed shiplifts for dry berthing and launching vessels in the most efficient way possible. We now can assist you with the design and production of these platforms and additionally, deliver our in-house designed and produced synchronised winches.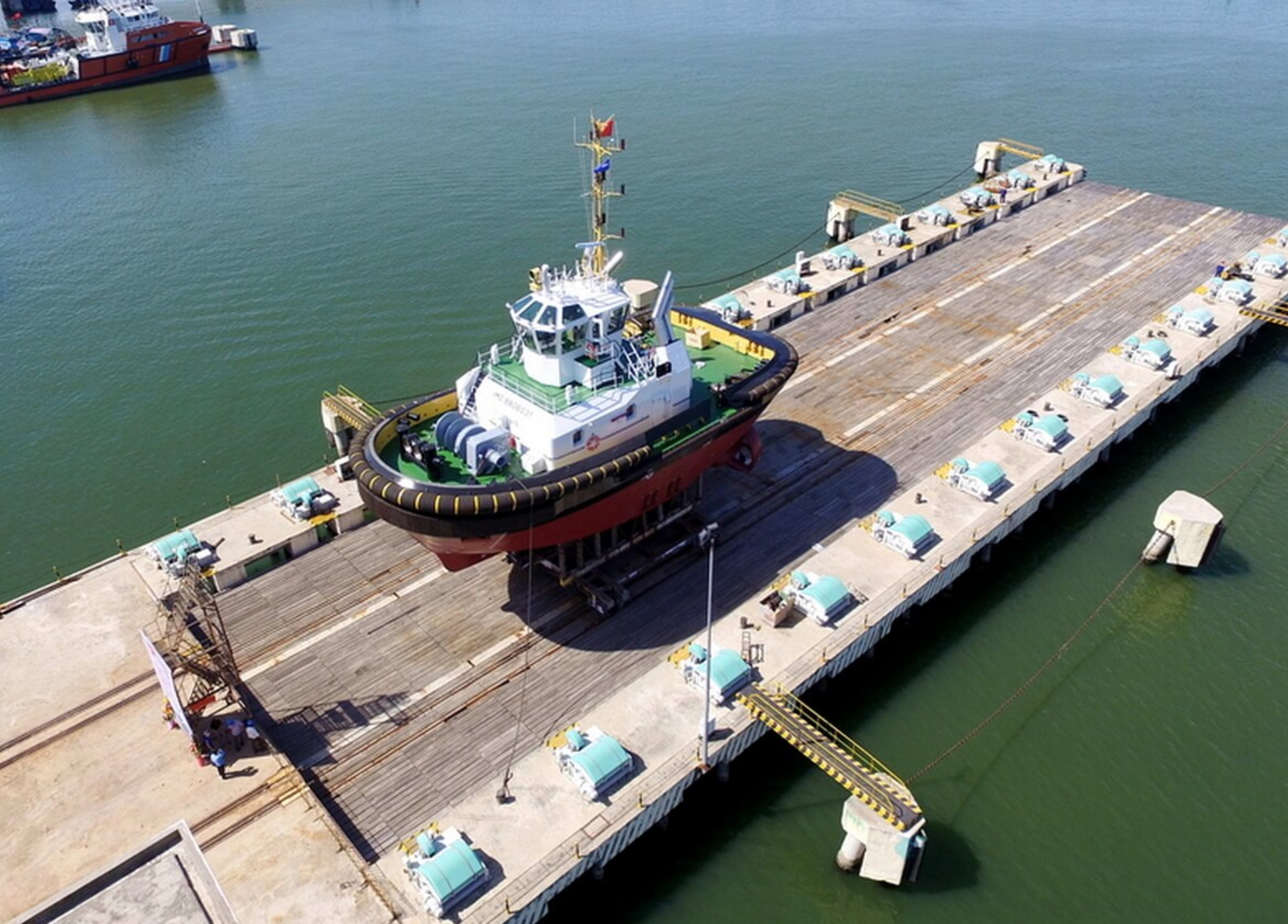 ---
Boat hoist
Boat hoists are conventionally deployed for smaller vessels, but nowadays tugs and heavier vessels of up to 1,500 tonnes can also be lifted. We can help you define and deliver the most suitable boat hoist. In addition, we are experts in designing and constructing the finger piers that are needed as well.
---
Graving dock
For our biggest newbuild and repair yards we make use of graving docks, which means we can handle drydockings for the largest vessels in the world (longer than 350 m). Based on our expertise gained through the years - for all types of markets including cruise, commercial and superyachts - We can assist you with supervision & project management or the construction of your graving dock.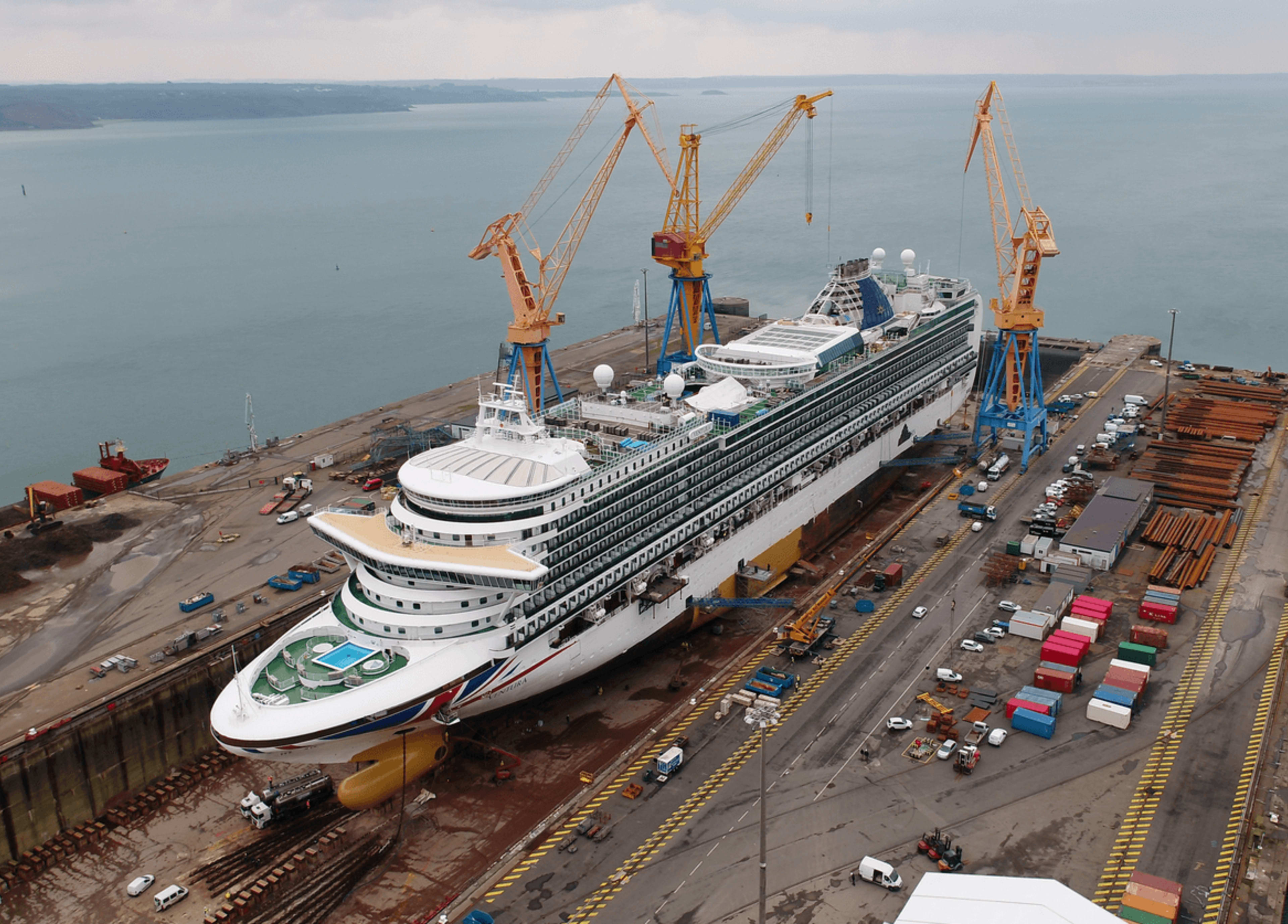 ---
Discover our solutions
Need more in-depth specifications about technical details? Go to our product view and download the product sheets.
Show solutions
DAMEN
Your maritime solutions partner
Buying a vessel from Damen is so much more than just 'getting a new boat'. It includes a variety of financing possibilities. It's about choosing where you want your vessel built. Plus, our service continues throughout your ship's entire lifecycle.