Guaranteed strength in harsh environments
Icebreaker Tugs
Breaking the ice
Cold, hard operators
When the going gets tough, Damen's reliable Ice Class Tugs get stuck in. Versatile operability includes icebreaking, towing, pushing, fire-fighting and ice management – in the harshest environments imaginable. 
View models
Ice Class Tugs
An icebreaker you can count on
With hulls optimised for tough conditions and scantlings compliant with RMRS, Finnish and Swedish regulations, you can count on Damen's Ice Class Tugs in a freeze. A high freeboard keeps decks water free and a closed construction ensures easy ice removal and low corrosion.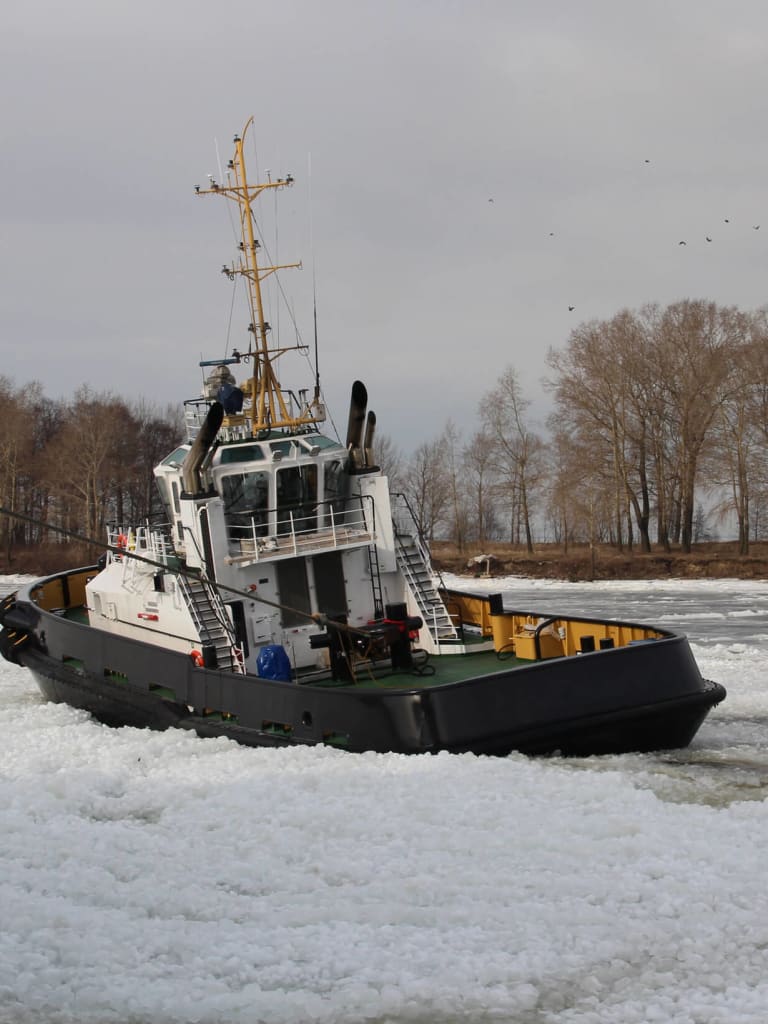 Safety
Safety in every detail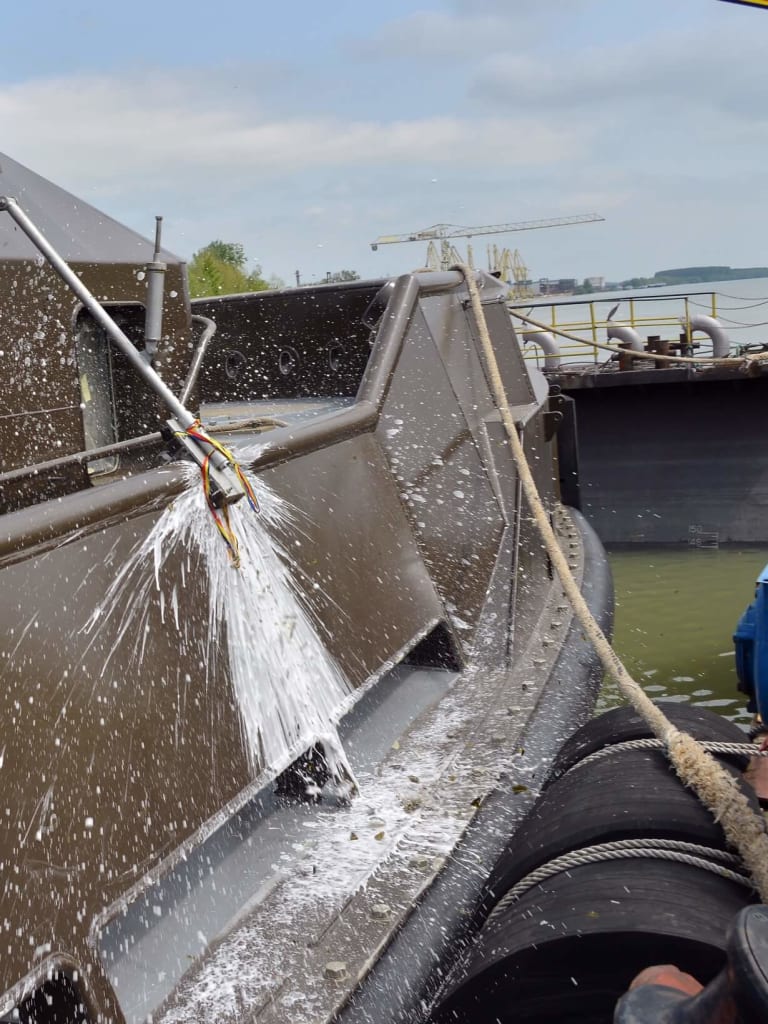 Reliability
Proven over generations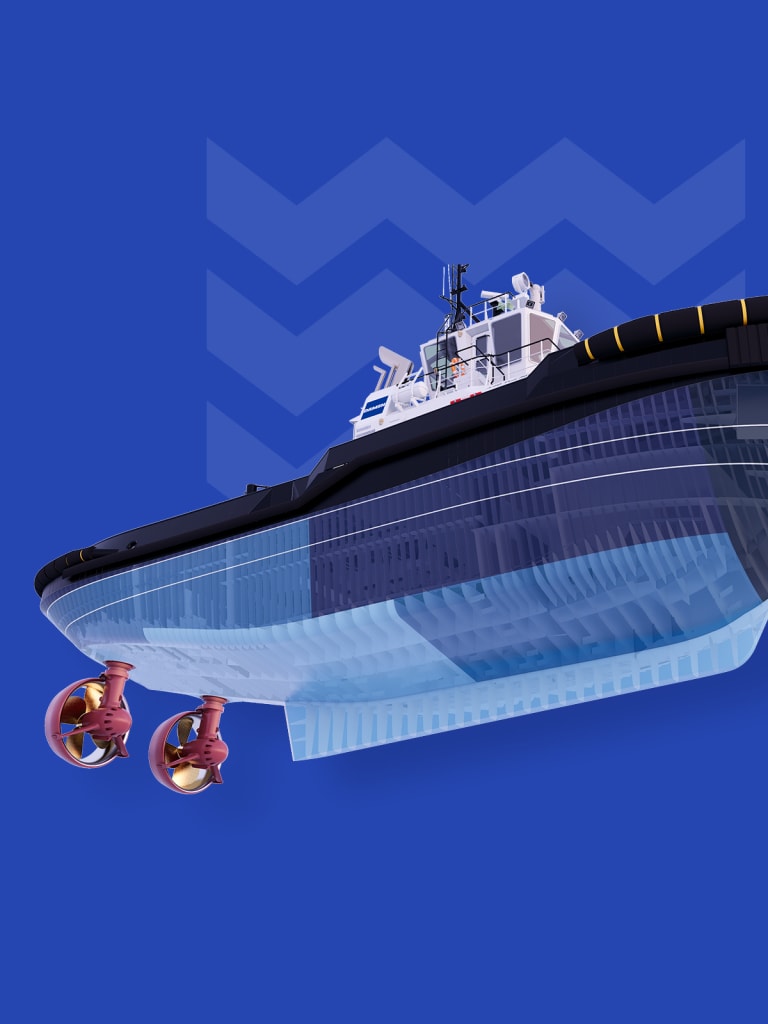 Efficiency
Lower fuel costs, optimised hull form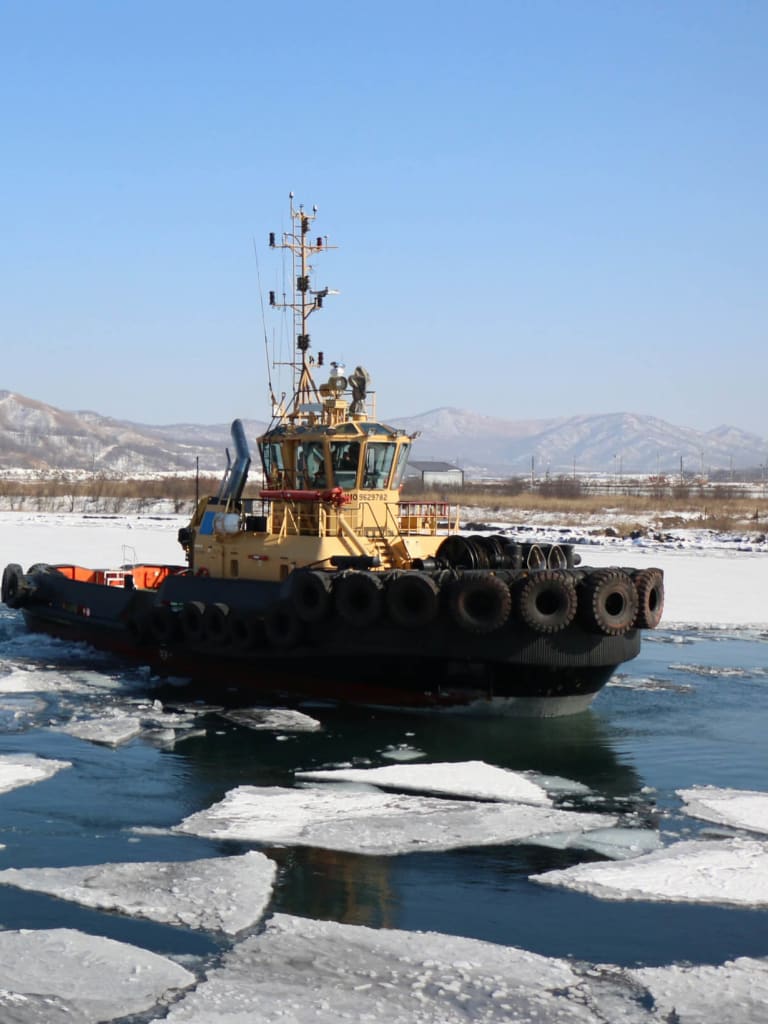 Sustainability
Heavy insulation, lower energy use
Explore the Ice Class Tugs
Optimised for ice and open water
The Damen Ice Class Tug series offers a comprehensive range of vessels based on thoroughly tested designs, following the construction of more than 70 Ice Class Tugs over the years. These high-quality, modern tugs feature a hull optimised for operations in both ice and open water.
---
Multirole capabilities
Damen's Ice Class Tugs are suited to a wide range of tasks including icebreaking, towing and pushing, fire-fighting and ice management.
---
Paying attention to every detail
Every detail has been considered: tanks positioned to avoid freezing, keel cooling, thruster protecting ice knives, warmed wheelhouse windows, on board heating from multiple sources and paint designed to withstand temperatures of -50° C.
---
Going beyond Class requirements
A strong hull, well above Class requirements, with scantlings complying both with the Russian Maritime Register of Shipping and Finnish/ Swedish regulations.
---
Damen standard of excellence
A redesigned hull shape, additional heating and cooling systems, insulation and re-engineering of critical components ensure the Damen standard of excellence in the most challenging conditions.
---
Extensive validation tests at Aker Arctic
Damen Ice Class Tugs benefit from in-depth knowledge which has been gathered from ongoing research programmes within Damen. We also work alongside world-renowned research institutes, universities and companies. For example, extensive validation tests were performed at Aker Arctic.
---
Discover our models
If you require more in-depth information about specifications or technical details, please go to our product view and download the product sheets.
Show models
Check out our new ASD Tug 3413 ICE
The new ASD Tug 3413 ICE ARC6 draws on the success of both the 3010 ICE and 2609 ICE. The vessel boasts a tailor-made winch which is designed for extreme cold.
More information
What can we offer
Our standard – your way
Working for a better future
Our research and developments programmes, with the close cooperation of our partners, have helped create vessels that deliver a new level of comfort and safety working for a better future.
Ready to go
Every vessel undergoes an intense period of commissioning and trials prior to handover. Damen's Ship Delivery Services makes sure you receive your vessel safely, on time and ready for operation.
Worldwide Service Hubs
To ensure short reaction times and understanding of local languages and cultures, Damen Services operates multiple Service Hubs. These are tailored to regional demands and are able to supply all necessary services from our portfolio.
DAMEN
Your maritime solutions partner
Buying a tug from Damen is so much more than just 'getting a new boat'. It includes a variety of financing possibilities. It's about choosing where you want your vessel built. Plus, our service continues throughout your tug's entire lifecycle.