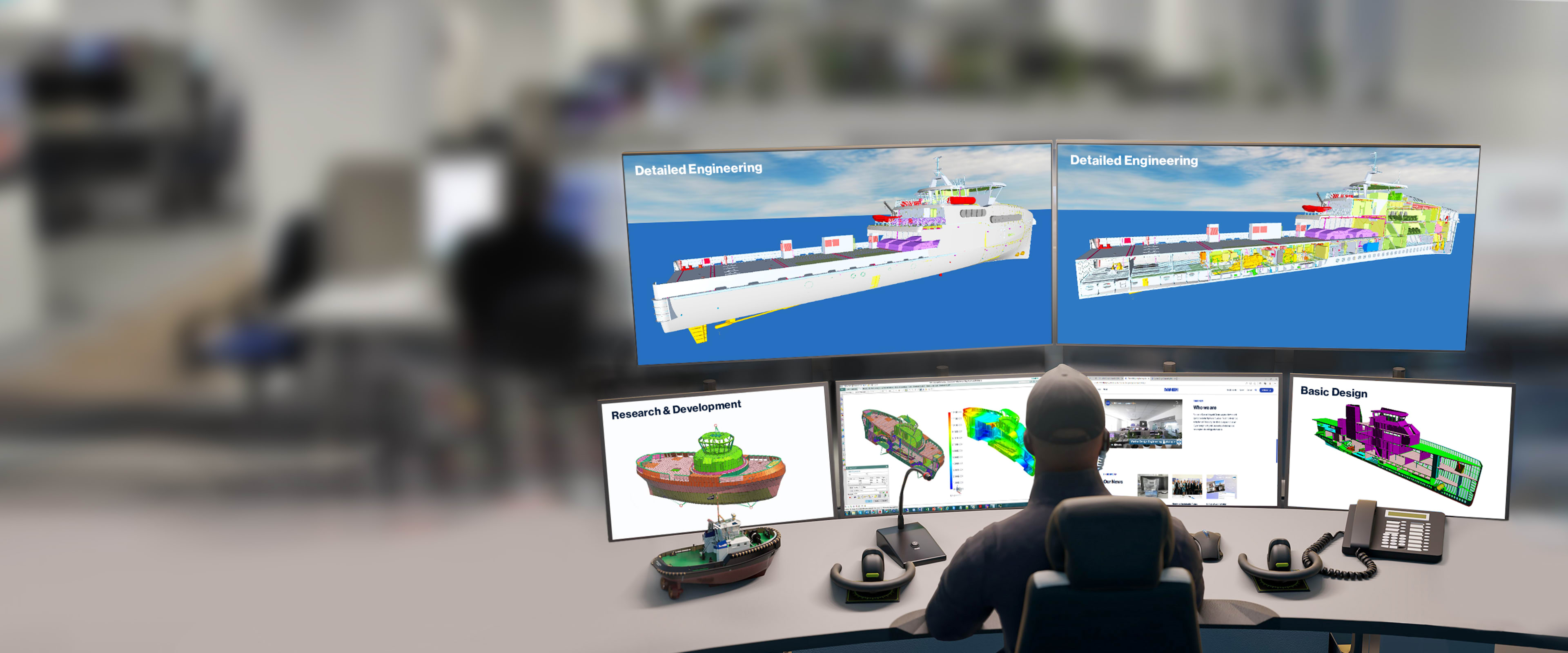 Marine Design Engineering Mykolayiv
Engineering and Digital services since 2006
Marine Design Engineering Mykolayiv
Marine Design Engineering Mykolayiv (MDEM) is a multiservice engineering company. Our core business is basic and detailed engineering for shipbuilding projects and additional digital services for Damen Shipyards Group. Step by step we expand our engineering services portfolio, which includes Research & Development, Electrical & Automation, Engineering Standards and Part Catalogue. We aim to meet Damen standards on quality, time and costs. We strive to become a highly competitive innovative ship design agent to provide a wide range of customized digital services for support of Online Marketing and Digital Platforms, IT & IM GLOBAL.
Read more about us
About MDEM
Who we are
As a part of Damen Shipyards Group, we proud to work and operate as one family. Our core values, mission and vision are led by Damen Philosophy. Our efforts during more than last 15 year brought both gratefulness of satisfied clients and honoring for outstanding performances.
Read more
Do you need help or assistance? Don't hesitate to contact us directly.
Visiting address

54006, Spas'ka St, 1, Mykolaiv Oblast
Mykolaiv, Ukraine
Latitude: 46.9768; Longitude: 31.9775167
Postal address

Spaska 1
54001 Mykolayiv
Ukraine
Contact details

Phone +38 05 12 58 06 80
Email moc.nemad@medm.ofni