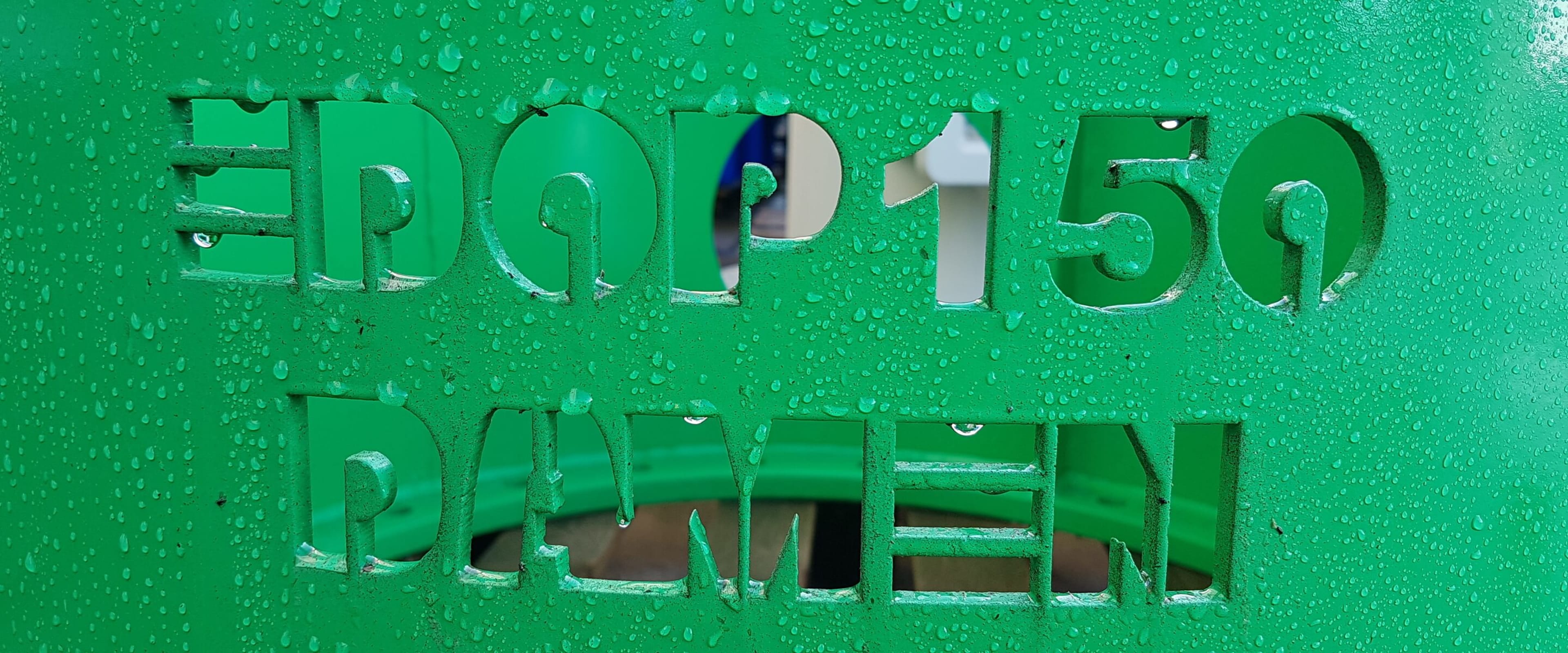 Sustainable maritime solutions
Damen's work on the electrification of the maritime industry falls under the so-called E3 umbrella. That is, environmentally friendly, efficient in operation and economically viable. The shipyards group is currently working on a number of projects for electric vessels.
In stock
Electrical DOP submersible dredge pump E-DOP150
The smallest mining pump of the range, the E-DOP150, is easy to handle. Its design combines excellent suction properties with a large ball passage, resulting in highly efficient dredging operations. The wear-resistant dredge pump is driven by an electric motor, which is integrated into the sturdy dredge pump casing. A clean and silent technology, perfectly fit for environmentally sensitive areas.
Available options:
Discharge hoses
Electrical jet pack
Jet water hoses
Dredging instrumentation
Various suction heads
Specifications
Key figures
Performance
Mixture capacity

600 m³/h

Max head

5 bar

Max pump speed

1300 rpm

Max power

80 kW
Requirements
Voltage

400 VAC

Advised gen power

120 kVa

Jet water

125 m³/h

Jet water pressure

8 bar
Dimensions
Suction diameter

150 mm

Discharge diameter

180 mm

Max sphere passage

77 mm

Unit weight

2200 kg
Dredge package
Related products
To complete the dredging equipment required for your dredge job.
Let's check if your job is a DOP job
We can calculate the production of a DOP pump for your job.