A dedicated dredge pump with integrated E-drive
Electrically driven submersible dredge pumps
ZERO EMISSION DREDGING AT YOUR FINGERTIPS
Fit for any dredging job
The DOP submersible dredge pump sets the standard in the dredging industry as a compact, tough and cost-effective slurry pump. The well-known hydraulically-driven DOP has an electrically driven counterpart: the E-DOP. This E-DOP is the smart solution for zero emission dredging, taking a proven design and adapting it to meet the requests of the dredging industry for products that will be compatible with the drive for energy transition.
View E-DOP models
PRACTICAL PUMPING SOLUTIONS
The 'Jack of all trades'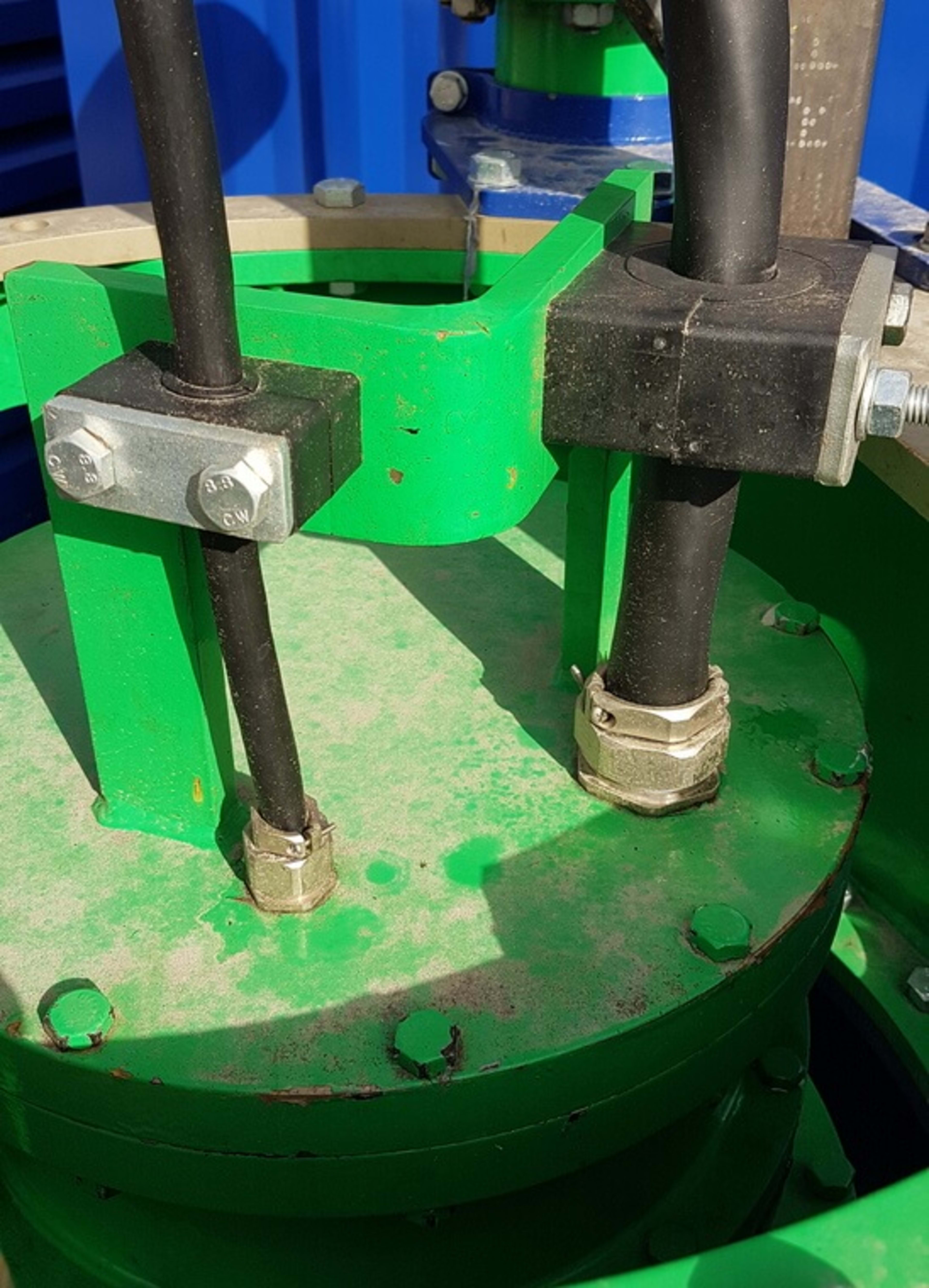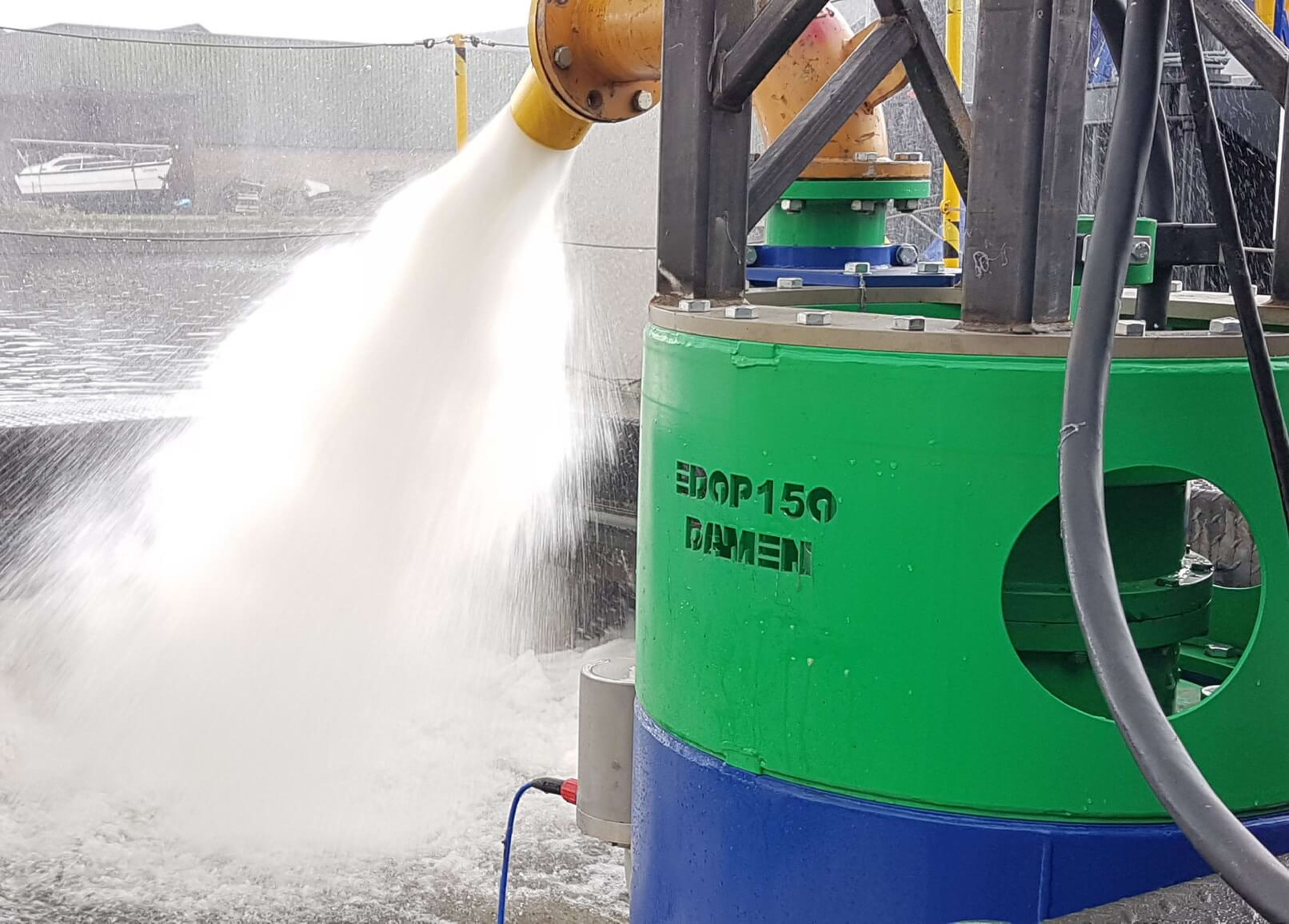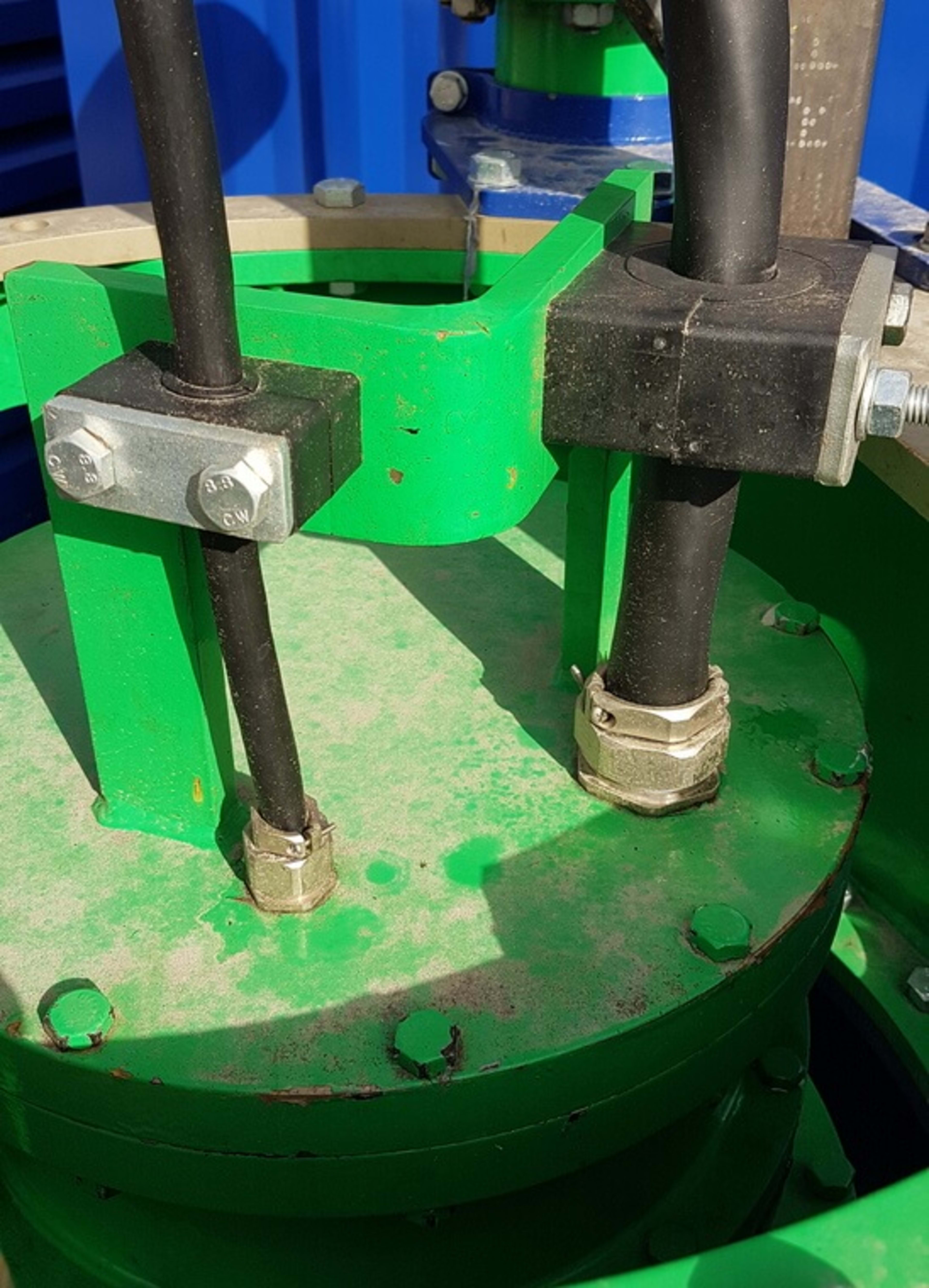 Flexibility is key for the multifunctional E-DOP submersible dredge pump. A smart flange connection ensures a fast and easy exchange of compatible suction heads. Like its hydraulically driven counterpart, the dredging pump unit combines outstanding suction properties with a large sphere passage. This results in high production rates of solids and low operating costs.
WHY AN ELECTRICALLY DRIVEN DREDGE PUMP?
On the road to zero emission dredging
The E-DOP is the solution for dredging in residential areas where noise levels need to be kept to a minimum. Silent dredging and zero emissions ensure that dredging projects can be viable even in our crowded world where we are surrounded by environmentally sensitive environments.
---
FIT FOR THE FUTURE
Low maintenance pump unit
Every dredge pump needs maintenance. The abrasive soils wear the dredge pump. Yet every DOP submersible dredge pump is delivered with heavy-duty pump parts cast in wear-resistant white iron. These tough parts are easily replaceable, and otherwise the E-drive requires little attention due to its few other moving parts.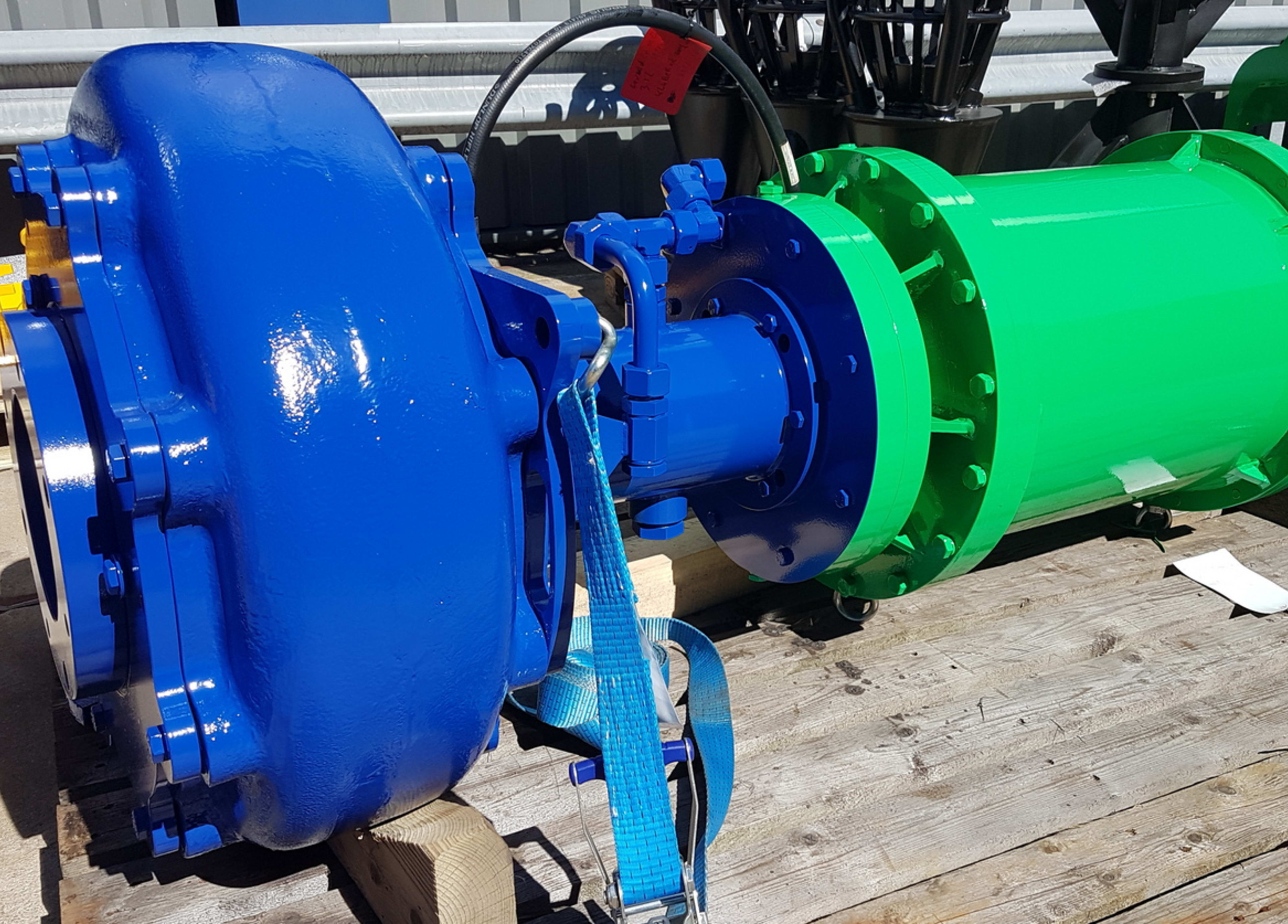 ---
THE SMART PUMPING SOLUTION
Plug 'n play delivery complete with E-drive
The electrically driven, submersible sand pump E-DOP has been designed for practical container transport. Together with additional suction heads, sand mixture discharge hoses and all other auxiliaries, it can be shipped to anywhere in the world as a complete dredge package. As such, fast deployment is assured. The pump drive can be powered by either a generator or the local grid.
---
TOUGH DREDGE PUMP
Flexible sand pump unit
Only wear resistant, cast dredge pump parts are in contact with the abrasive mixture. All these pump parts are easily replaceable. The compact bearing and E-drive are built into a protective steel casing on to which the exchangeable suction heads are mounted, making the sand pump highly flexible. The complete dredge pump unit can be handled by an excavator or wire crane.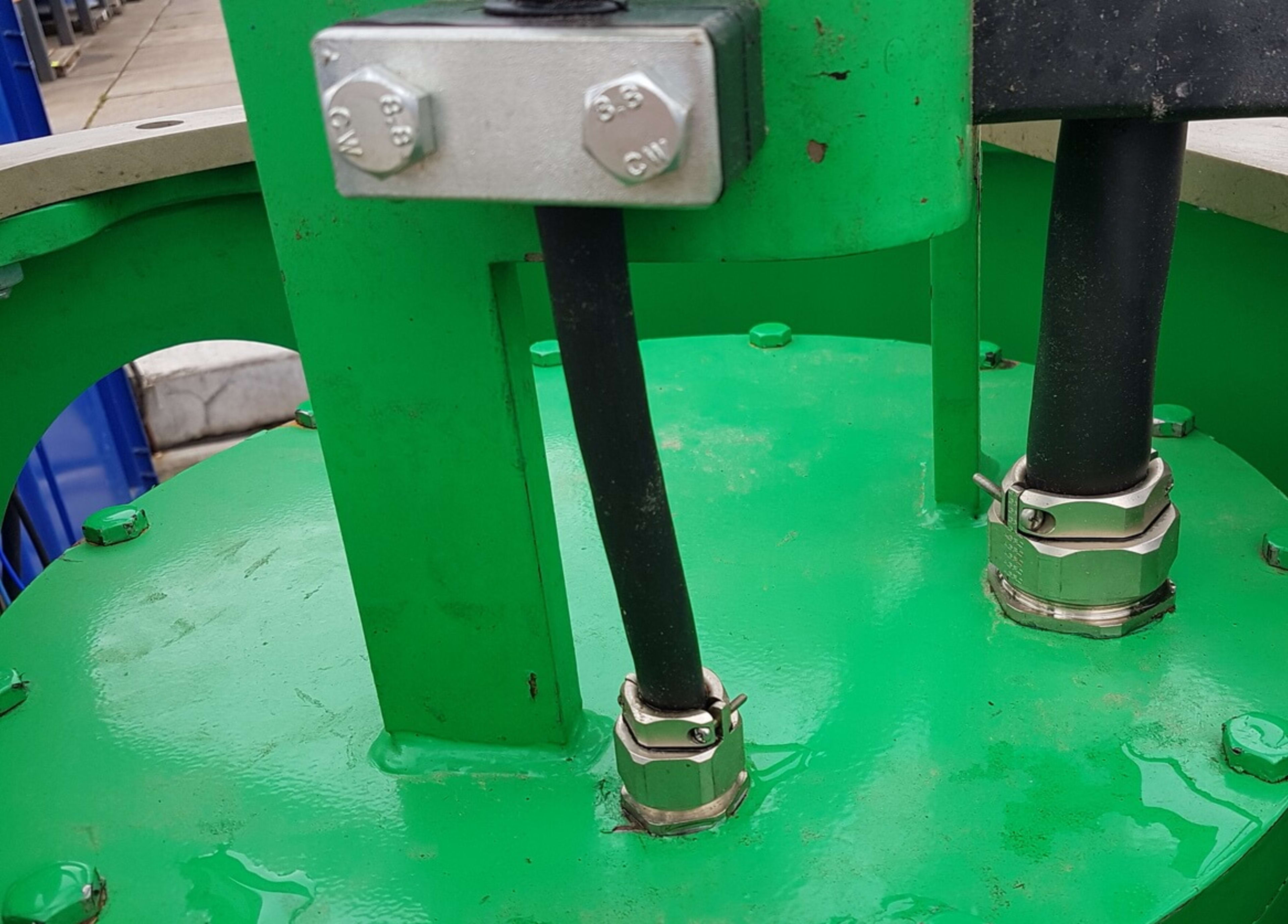 ---
Discover our E-DOP pumps
Check the E-DOP pump production to see which one matches your dredge job.
Show models
What type of DOP pump suits you best?
Let's discuss the dredging works you need to do and we will offer you the dredge pump which perfectly matches your requirements.
MAKE YOUR NEXT JOB A DOP JOB
Your partner in dredging
Dredging requires more than just shipping a dredge pump. It requires more gear such as dredge piping and power packs to do the job, and it requires crew training and project management to bring the works to a successful conclusion. Damen can assist you when starting up your project, and we are also there for you during the full lifecycle of your DOP dredge pump.