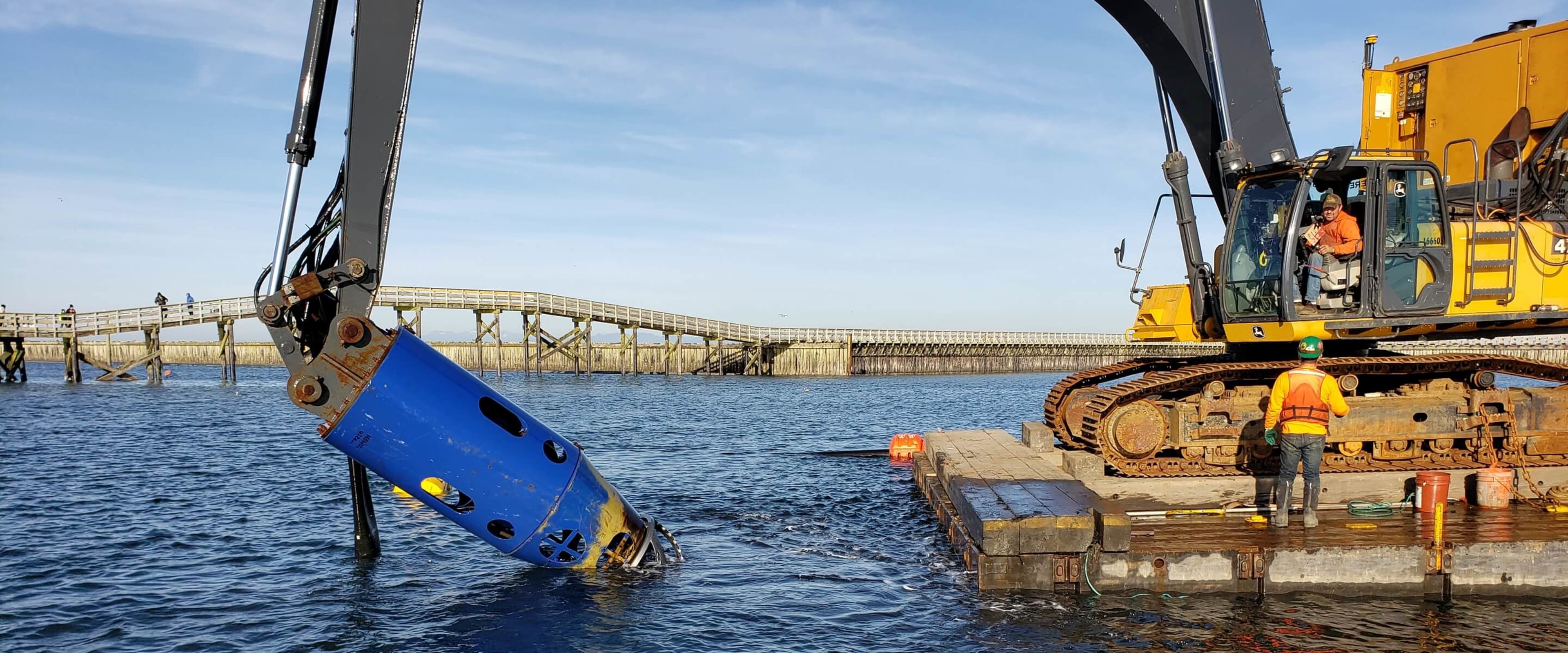 DOP submersible dredge pump DOP250
The DOP250 is a submersible dredge pump directly driven by a hydraulic motor. The dredge pump and drive are mounted in a robust protective steel casing and can be powered by the hydraulics of the excavator, or by a separate power pack. The top of the casing ensures practical mounting to the excavator's boom, while the bottom rim is fitted out with a flange for an easy exchange of the various suction heads. These include a sand mining head, a barge unloader, cutter unit and an auger unit.
Available options:
Power packs
Discharge hoses
Jet packs
Hydraulic hoses
Various suction heads
Specifications
Key figures
Performance
Mixture capacity

1250 m³/h

Max head

5.3 bar

Max pump speed

900 rpm

Max power

195 kW
Requirements
Hydr oil flow

483 l/min

Hydr oil pressure

250 bar

Jet water

300 m³/h

Jet water pressure

8 bar
Dimensions
Suction diameter

250 mm

Discharge diameter

250 mm

Max sphere passage

130 mm

Unit weight

2425 kg
Dredge package
Related products
To complete the dredging equipment required for your dredge job.
Let's check if your job is a DOP job
We can calculate the production of a DOP pump for your job.