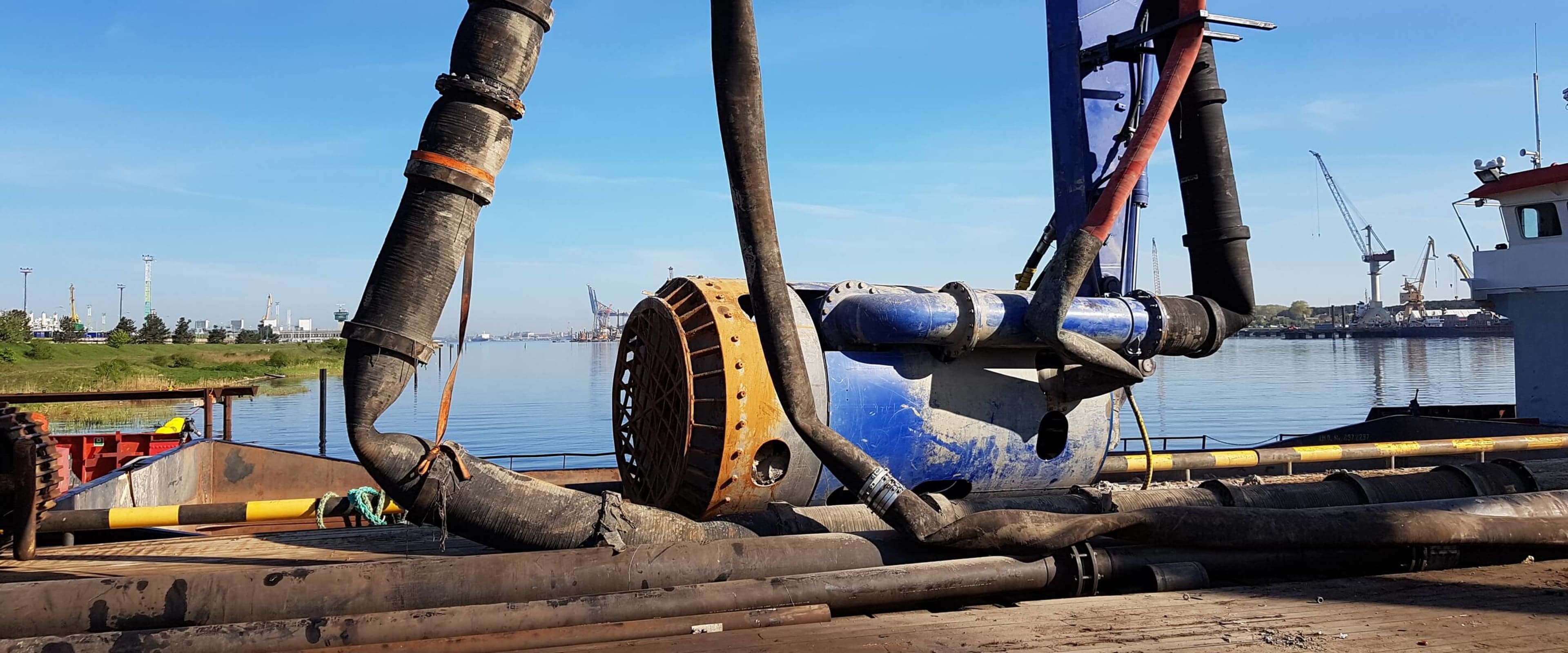 DOP submersible dredge pump DOP350
The DOP350 has been designed to efficiently dredge a sand/water mixture. It is fitted out with its own built-in hydraulic motor, which can be powered by an excavator or by a separate diesel-hydraulic power pack. Different types of suction heads can be easily exchanged as they are flange mounted on the lower casing rim. The sludge pump's practical design ensures a fast mobilisation.
Available options:
Power packs
Discharge hoses
Jet packs
Hydraulic hoses
Various suction heads
Specifications
Key figures
Performance
Mixture capacity

2400 m³/h

Max head

4.8 bar

Max pump speed

580 rpm

Max power

360 kW
Requirements
Hydr oil flow

900 l/min

Hydr oil pressure

250 bar

Jet water

600 m³/h

Jet water pressure

8 bar
Dimensions
Suction diameter

350 mm

Discharge diameter

350 mm

Max sphere passage

150 mm

Unit weight

5330 kg
Dredge package
Related products
To complete the dredging equipment required for your dredge job.
Let's check if your job is a DOP job
We can calculate the production of a DOP pump for your job.