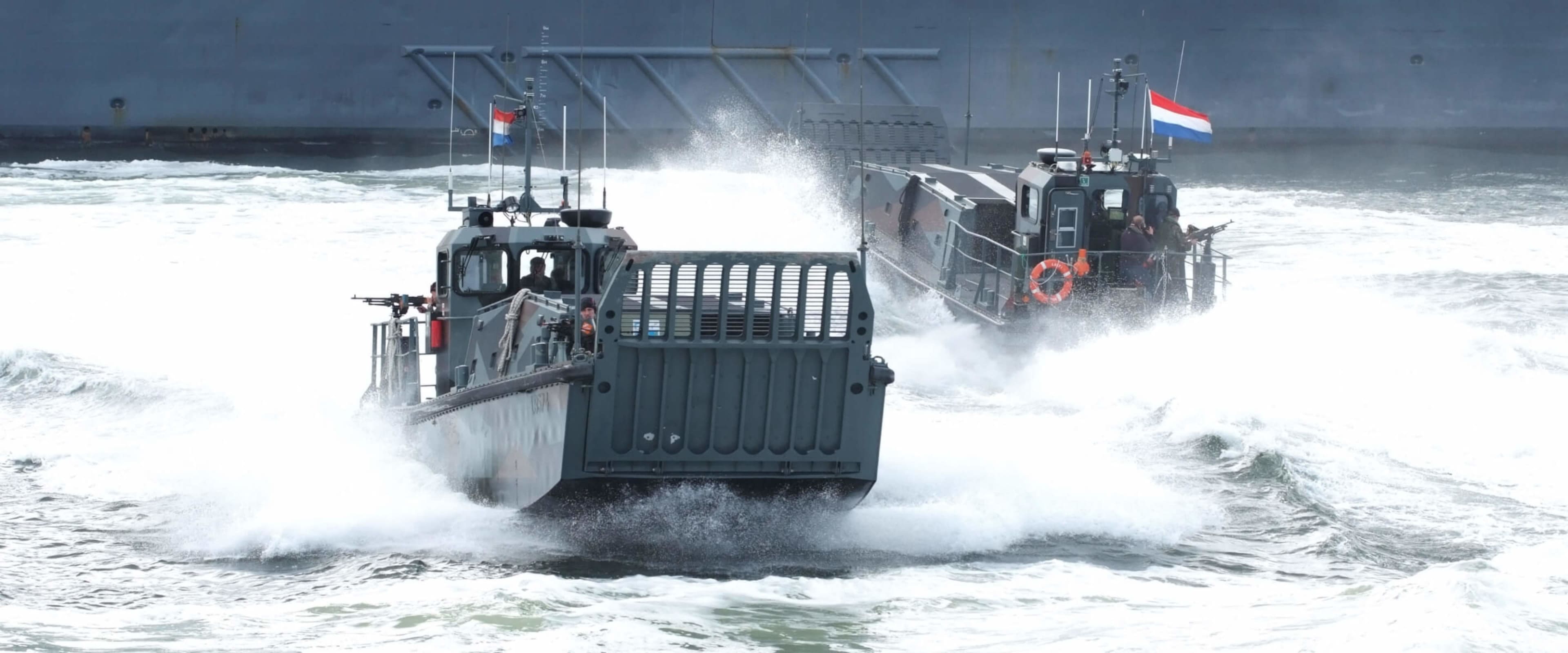 Landing Craft
Experience that counts
Damen has been involved in the development and production of Landing Craft for decades. Drawing on our vast experience and aided with the valuable operational knowledge and feedback from our customers, we are able to design to your specific requirements. A clever mix of commercial and naval standards enables us to provide the required naval quality and systems characteristics, while achieving low support costs through competitive pricing and the application of Commercial Off-the-Shelf (COTS) solutions.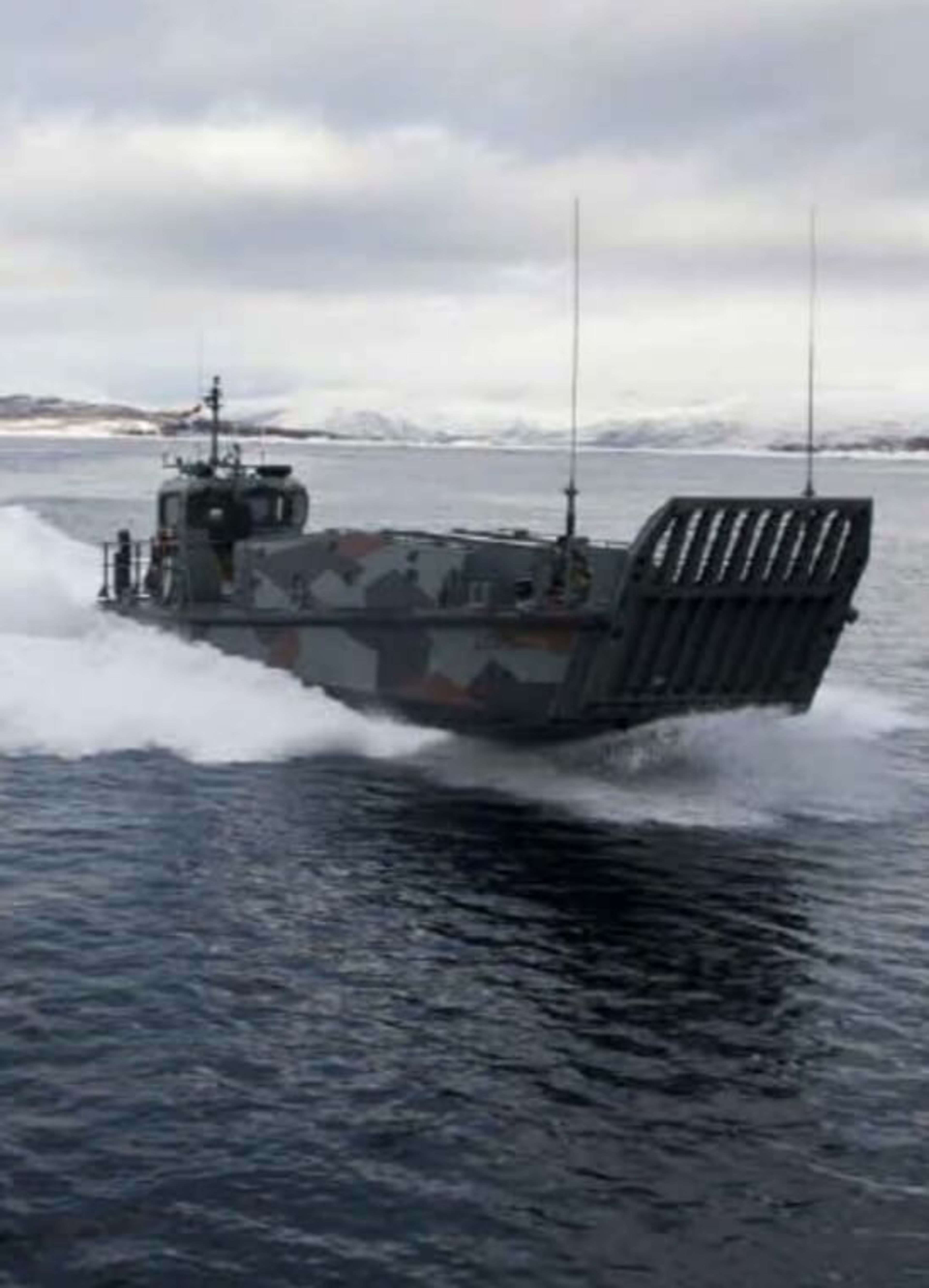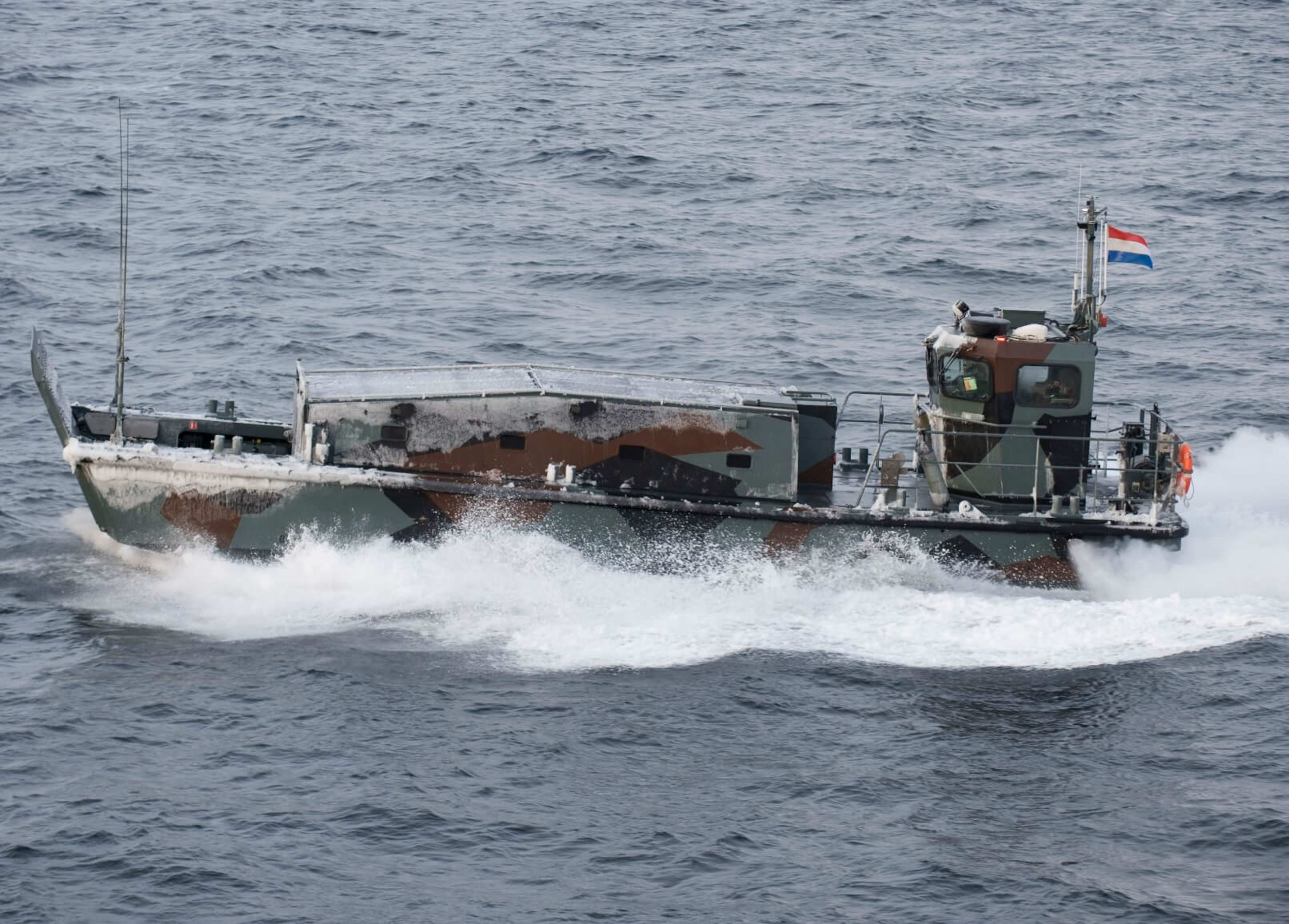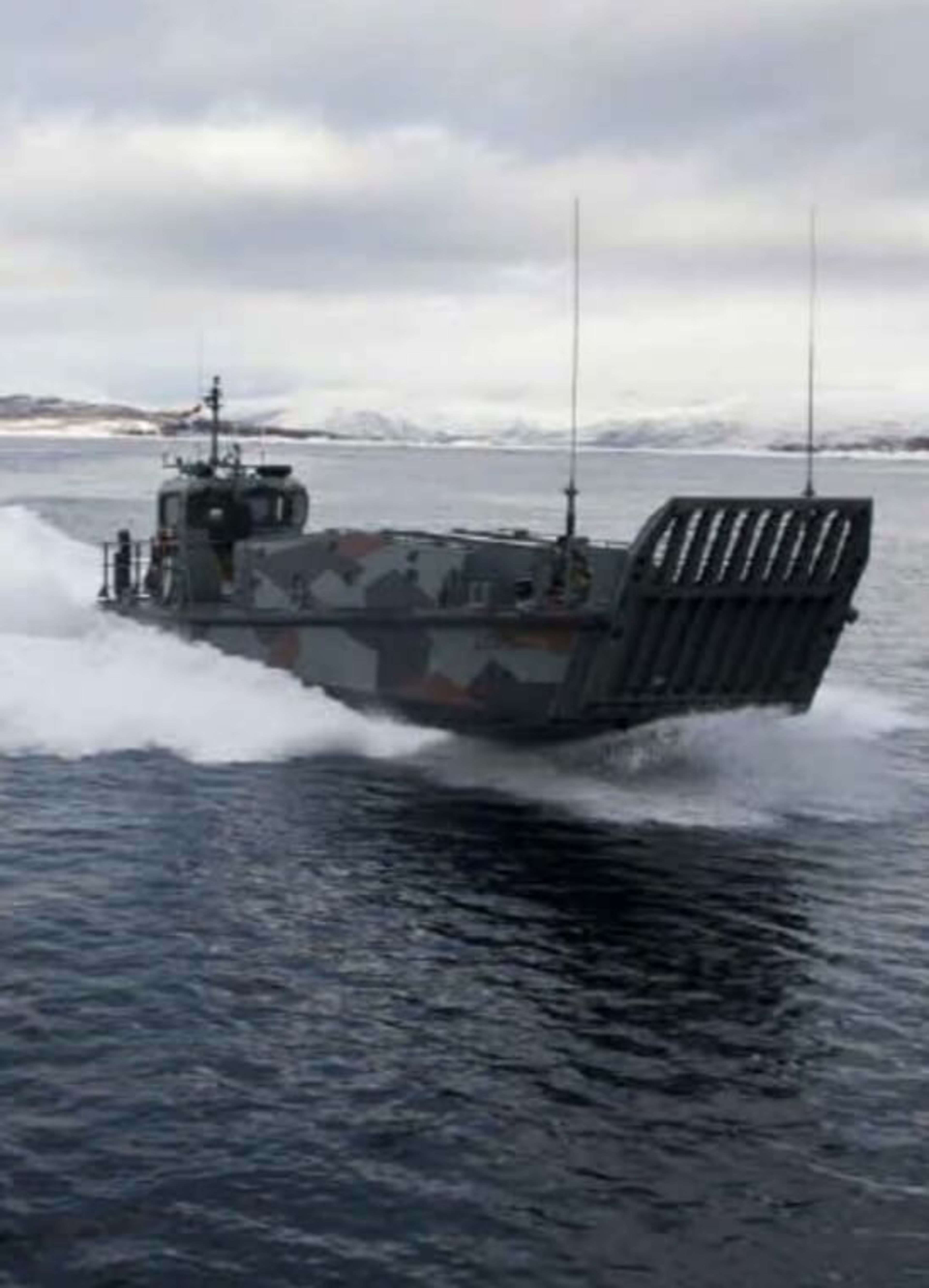 Nowadays amphibious activities are shifting towards Ship-to-Objective Manoeuvre (STOM), Over the Horizon (OTH) and Forward Operating Base (FOB) operations. And in the future, the distance between the mother ship and area of operations is only likely to increase. As a result, faster Landing Craft have been developed, able to maintain their performance in a seaway. Our Landing Craft range includes cost-effective design features such as a bow/stern ramp for vehicles up to 70 tonnes and a stern anchor and winch.
LCVP1604
Landing Craft Vehicle Personnel
The LCVPs are primarily used for amphibious operations with the Enforcer Landing Platform Docks. A quick release hoisting system (DAVIT) is fitted which enables the vessels to be brought aboard the Enforcer LPD. The main task of the LCVPs is to transport vehicles such as Land Rovers, BV206s and personnel (up to 35).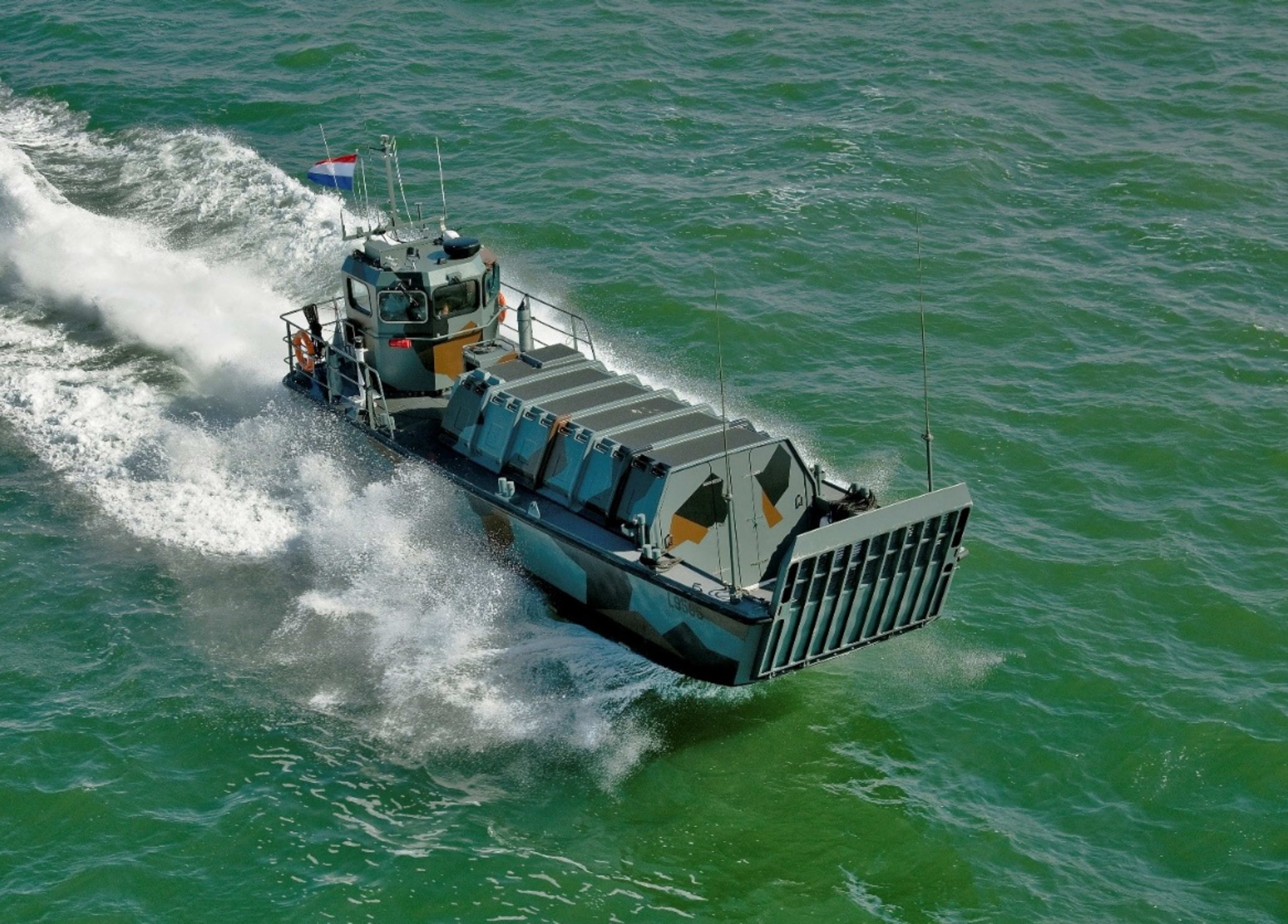 ---
FAC1604
Fast Assault Craft
Damen's Fast Assault Craft can execute a wide variety of security and amphibious operations. The main tasks include the fast delivery of assault troops, STOM, Ship-to-shore and maritime interdiction. A FAC can also be modified to act as a command platform, ambulance, etc. and be fitted with specialised equipment, communication and weapon systems.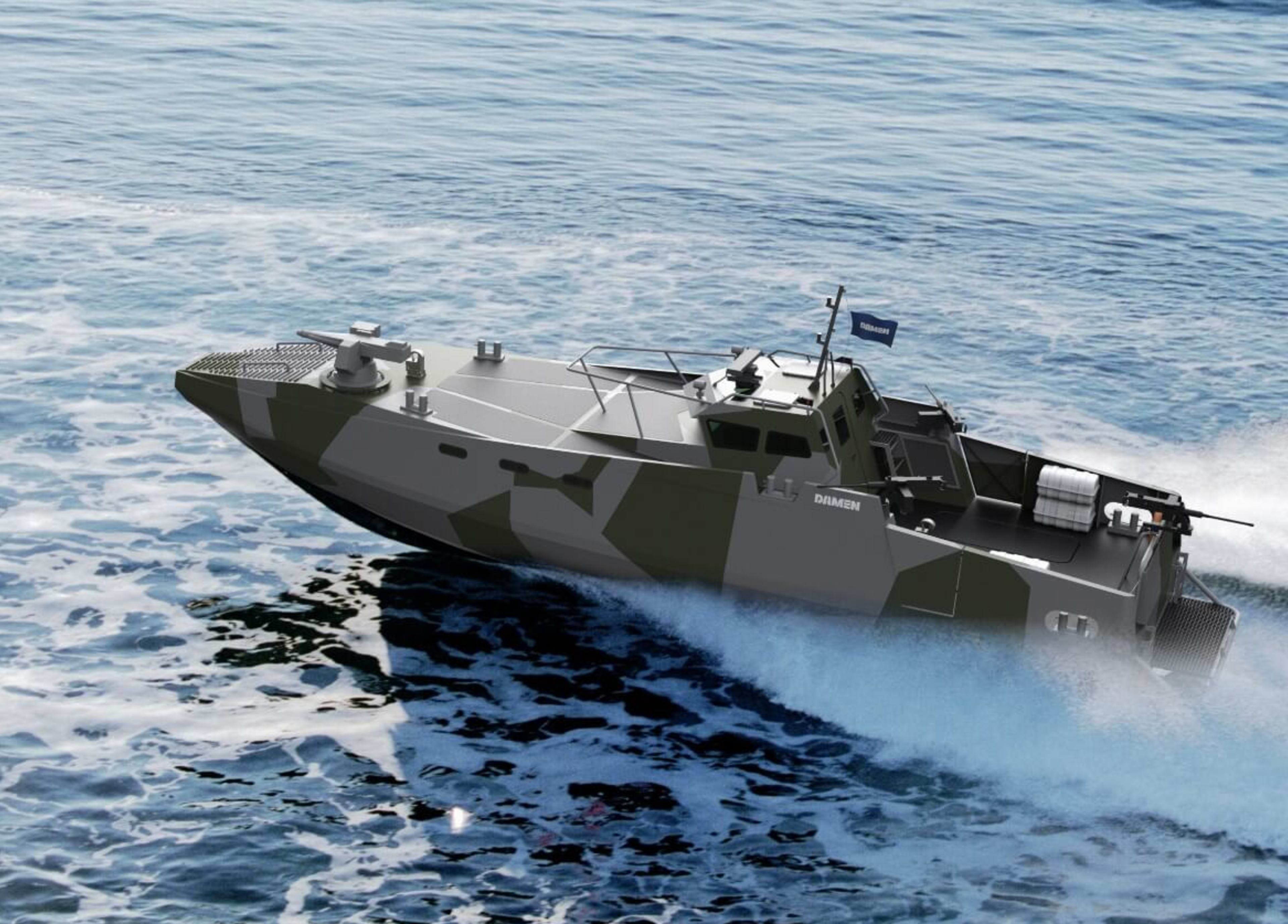 ---
LCU3607
Landing Craft Utility
Damen has delivered a series of five Landing Craft Utilities (LCU) for the Royal Netherlands Navy. They are primarily used for amphibious operations with the Landing Platform Dock HNLMS Rotterdam. Their main task is to transport vehicles such as BV206s, tanks and trucks. It is also possible to transport 130 marines on deck.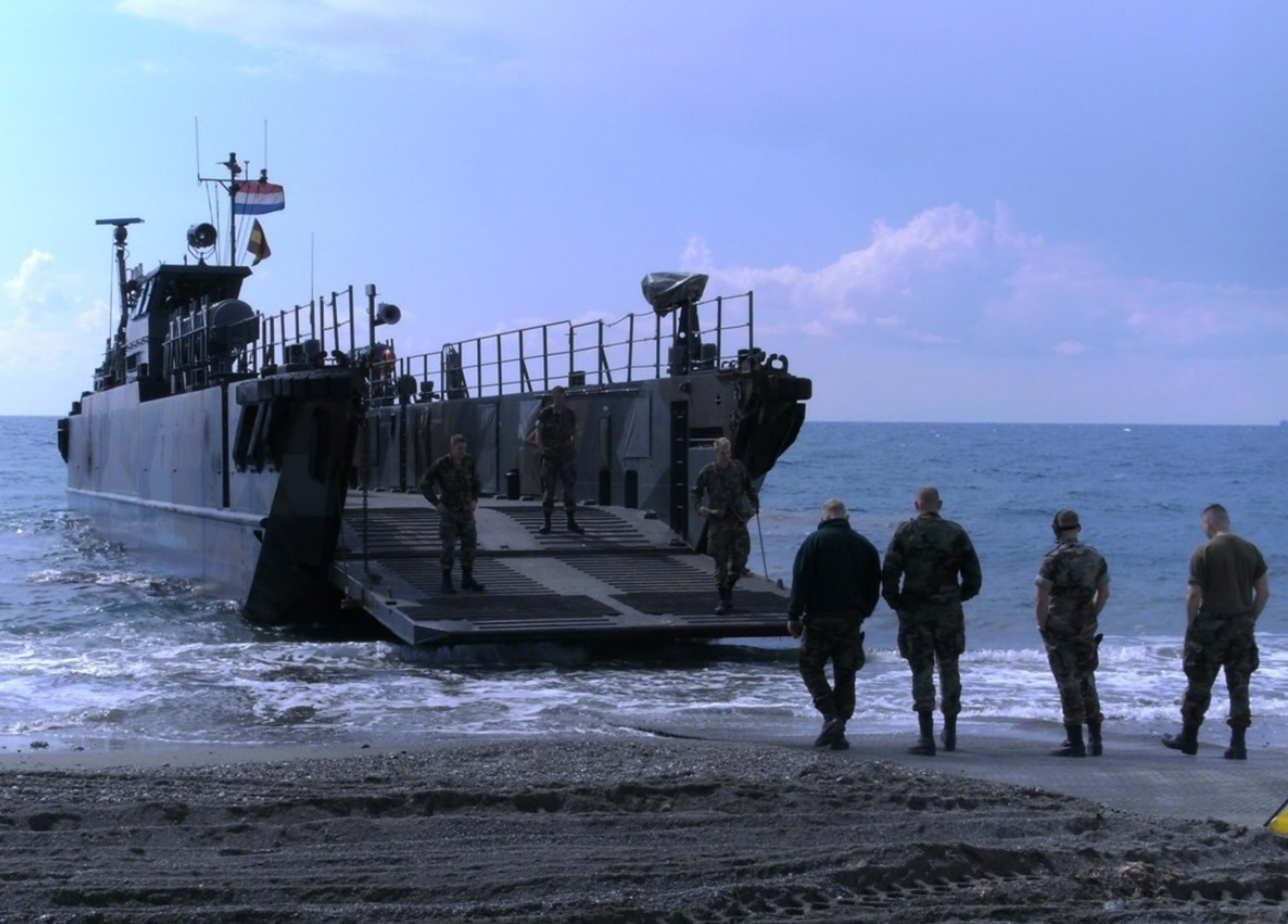 ---
ESB1604
Expeditionary Survey Boat
The ESB is mainly used for survey operations with the Landing Platform Docks of the RNLM. Its main task is to explore shallow waters and harbours prior to amphibious operations being carried out. The survey boat is equipped with a variety of sensors to perform underwater surveillance including two towfishes and several transducers.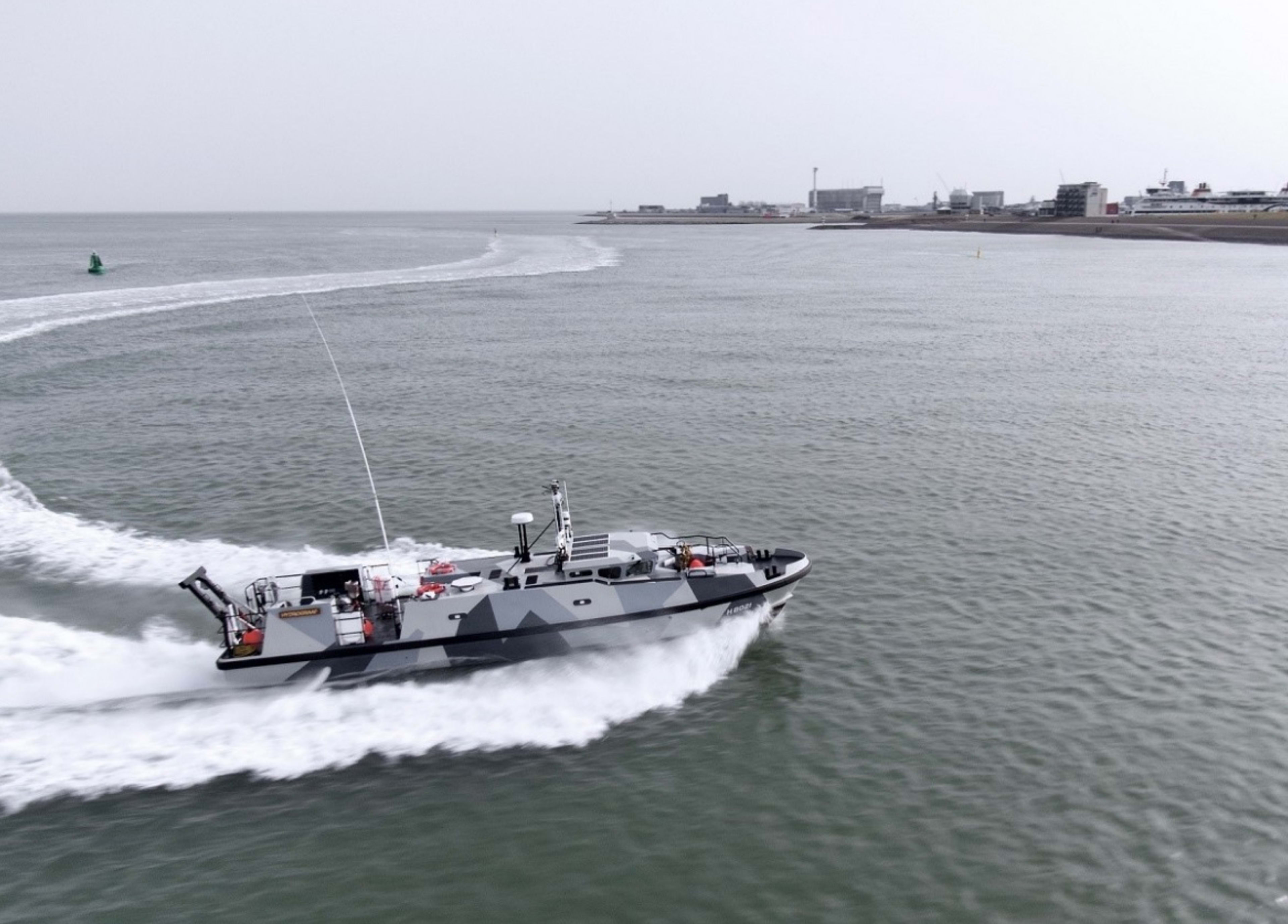 ---
Discover our models
Need more in-depth specifications about technical details? Go to our product view and download the product sheets.
Show models
Contact us for further information without obligations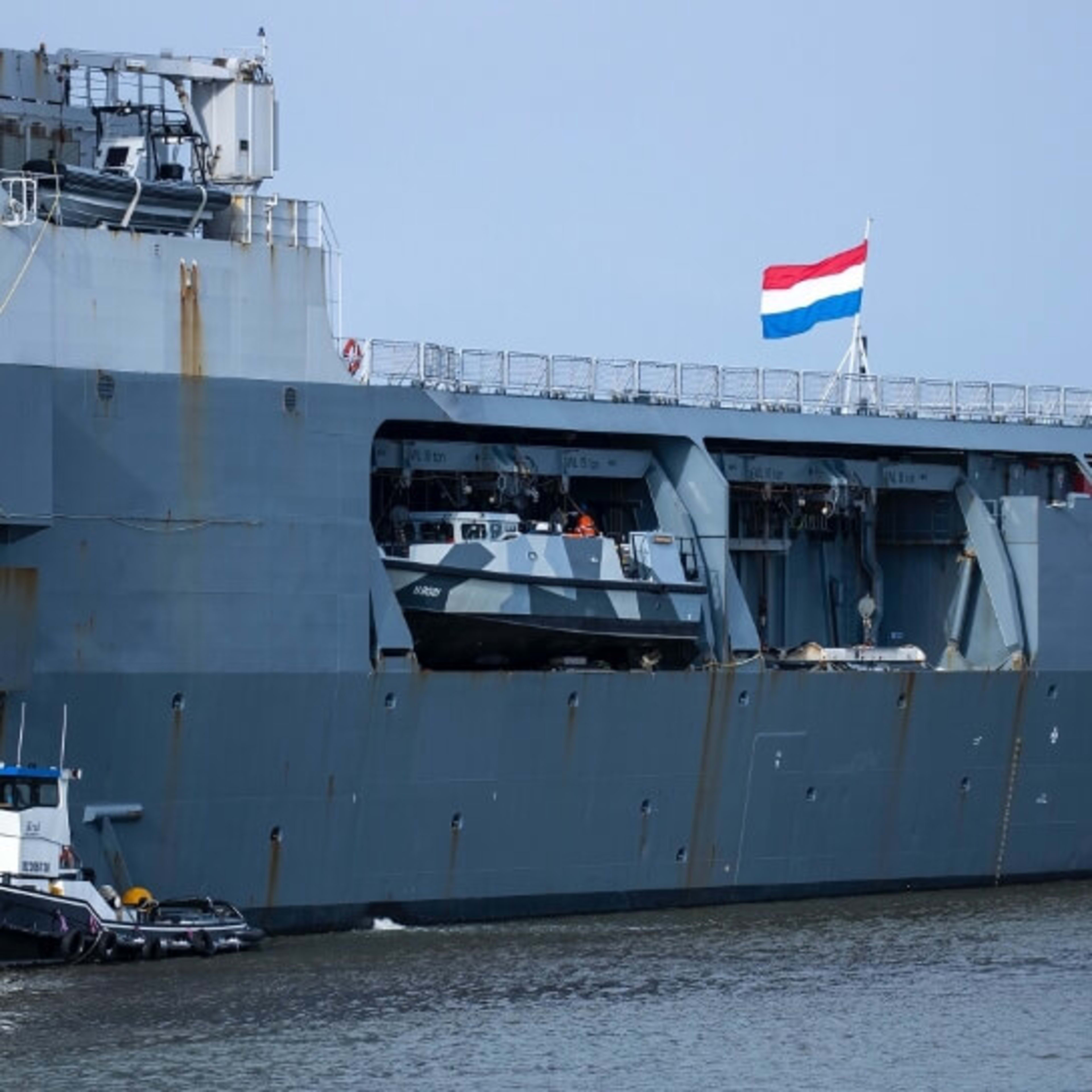 Damen Naval
A premium Naval partner catering to your needs
Decades of expertise
About us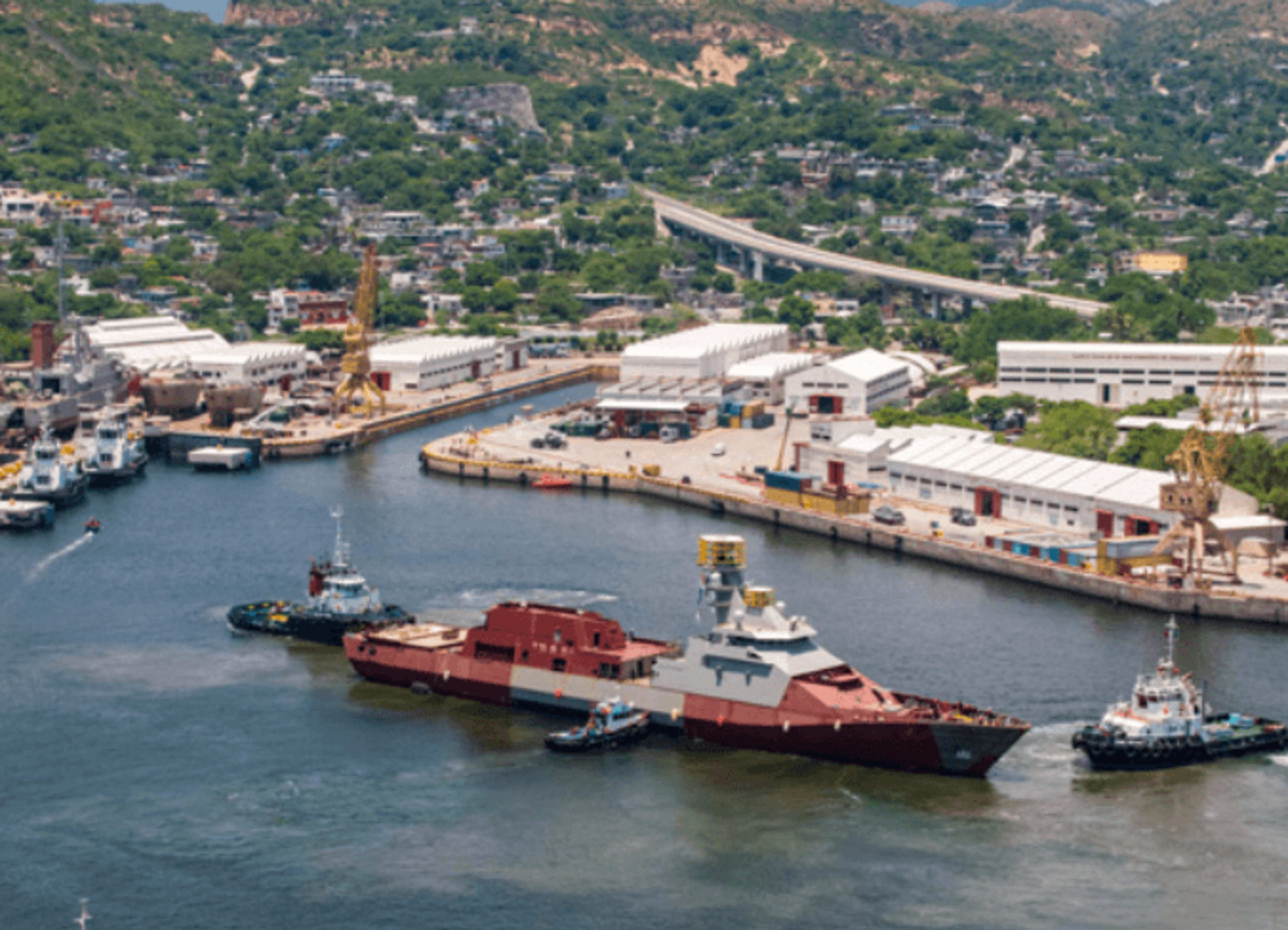 Local Building
Choose your preferred yard near you so you can keep up to date of the latest developments.
Read more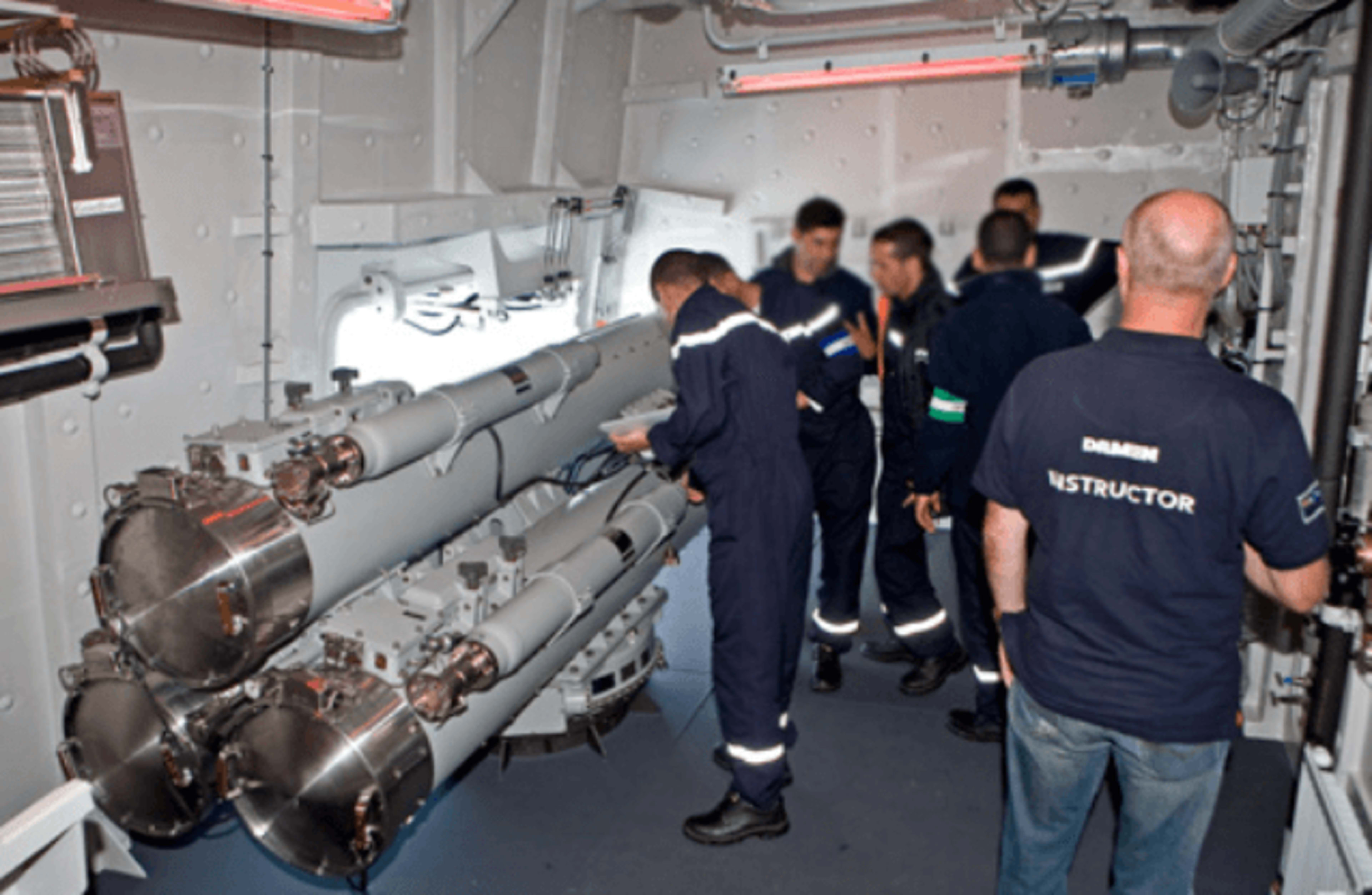 Product Life User Support
Keeping your assets operational, available and relevant throughout the lifecycle against predictable Life Cycle Costs is our goal.
Read more
Sustainability
Damen works proactively to decrease the environmental footprint of its vessels in several ways.