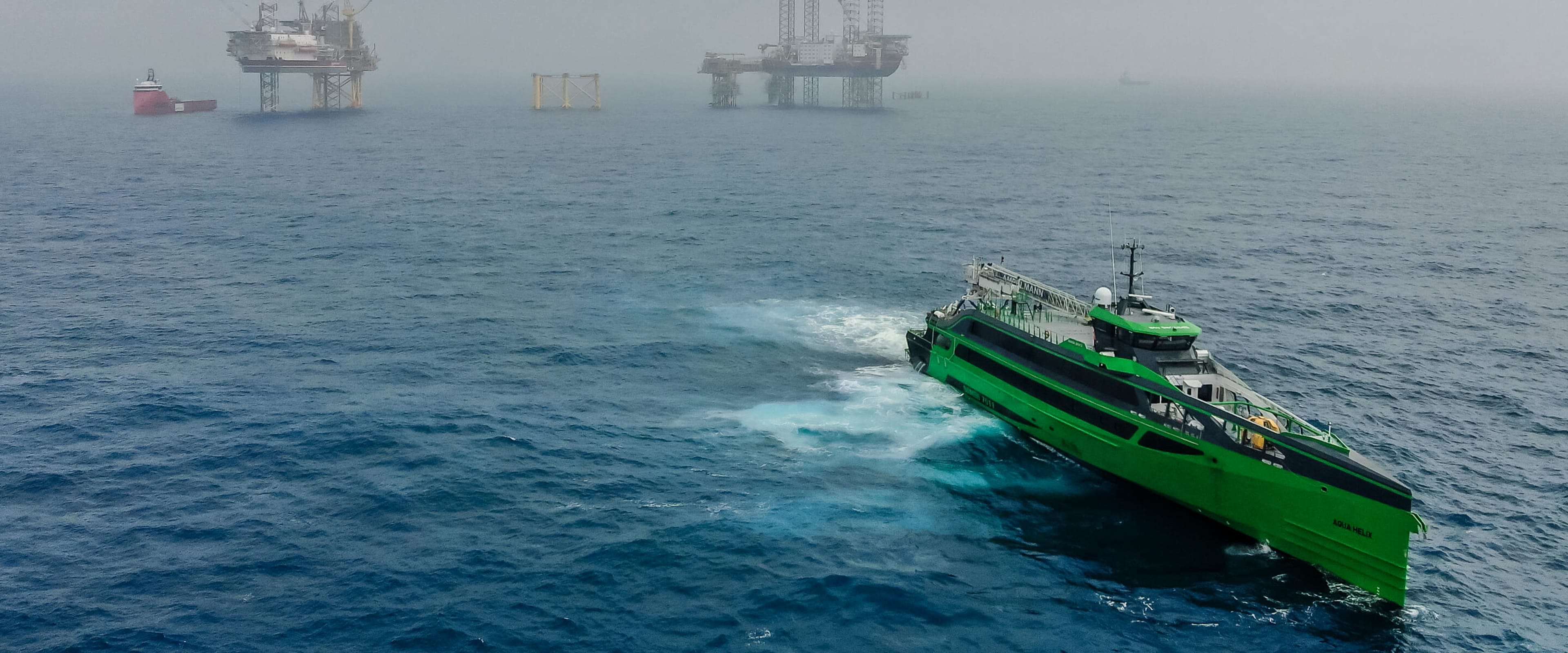 Speedy, safe support offshore
Sustainable maritime solutions
Damen's work on the electrification of the maritime industry falls under the so-called E3 umbrella. That is, environmentally friendly, efficient in operation and economically viable. The shipyards group is currently working on a number of projects for electric vessels.
Fast Crew Suppliers (FCS)
Enviable track record
Finely balanced
Having served on the seas for decades, the Damen Fast Crew Supply Vessel designs are of proven reliability. The basis for the range is a balance between comfort, speed, operability, efficiency and flexibility.
View FCS models
Fast, reliable connection
Linking sea & shore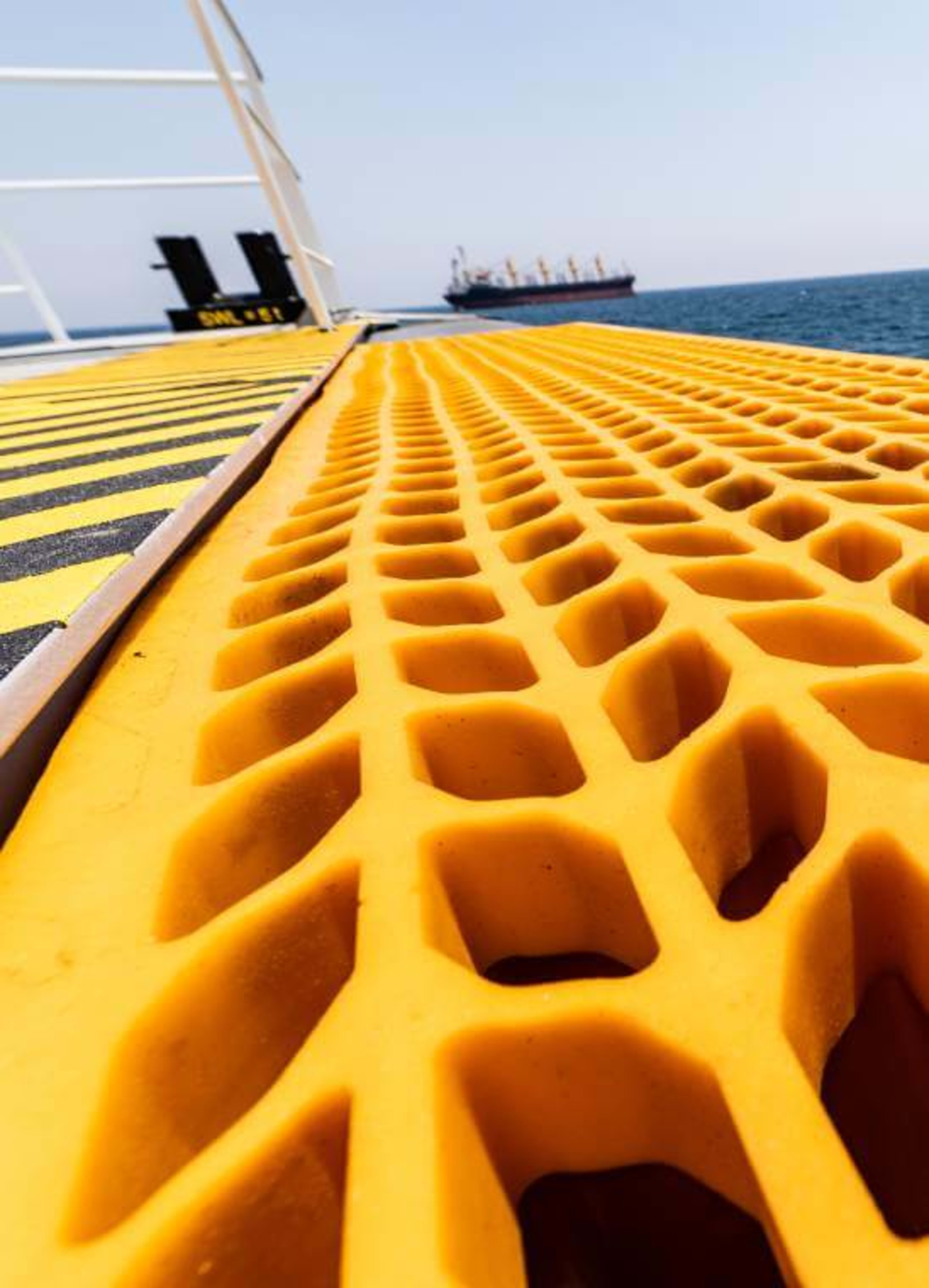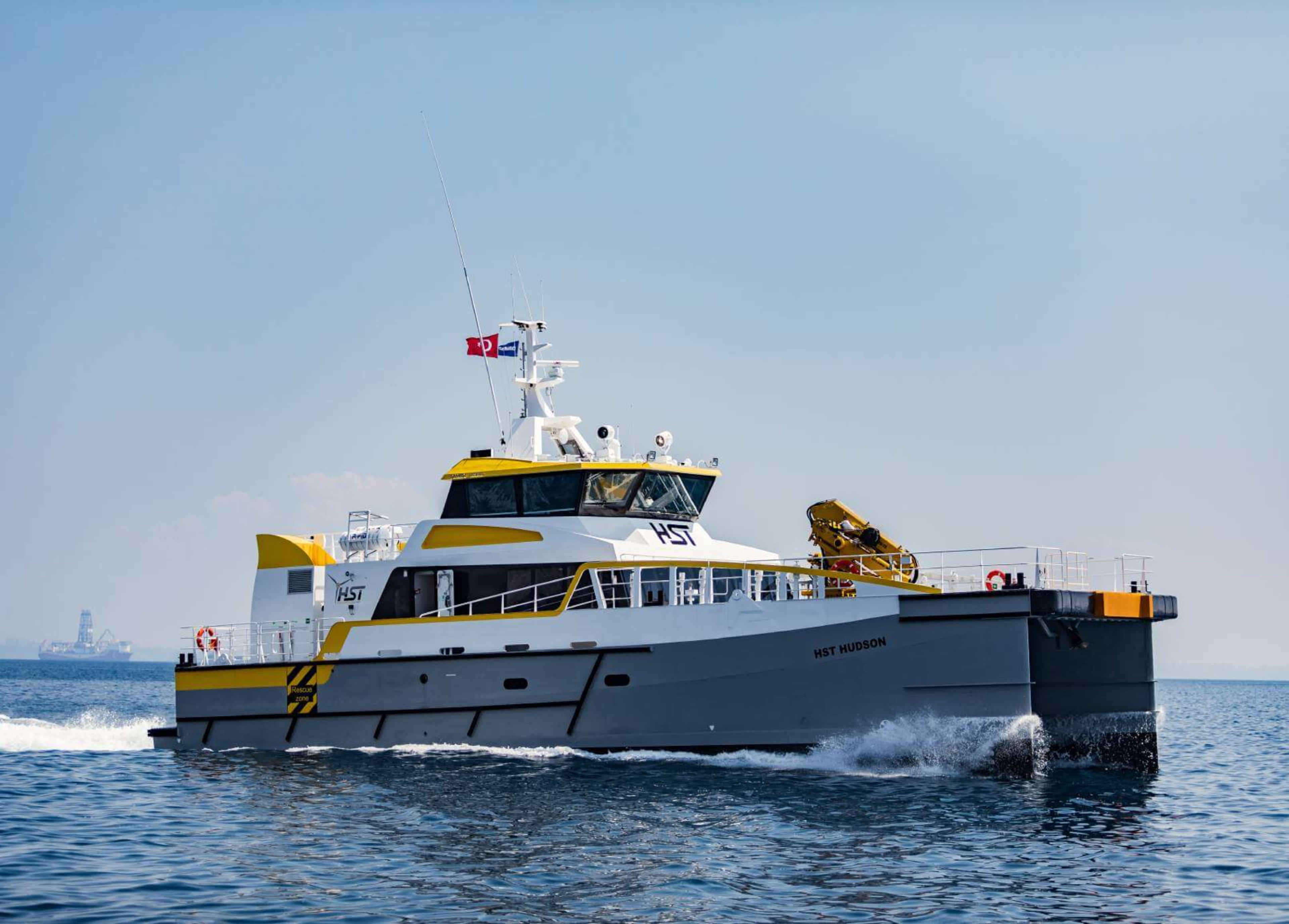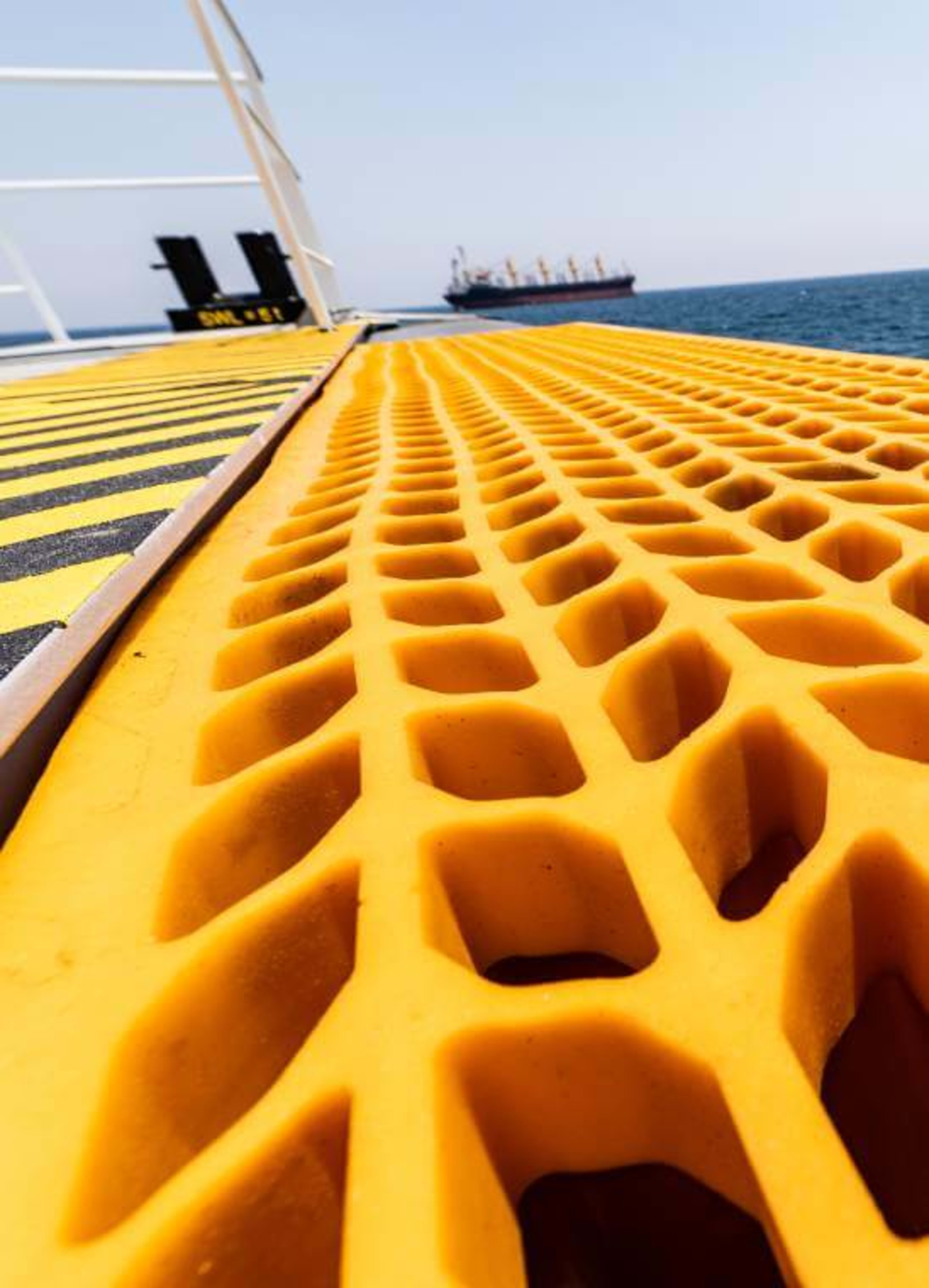 The FCS creates a fast, reliable connection between port and offshore operations. The Sea Axe hull reduces demands on crew. Propulsion options allow operational requirements to be matched with efficiency.
Configure your Damen vessel
Damen's philosophy of building to order with standard components, makes any configuration possible at the lowest possible cost and shortest delivery time.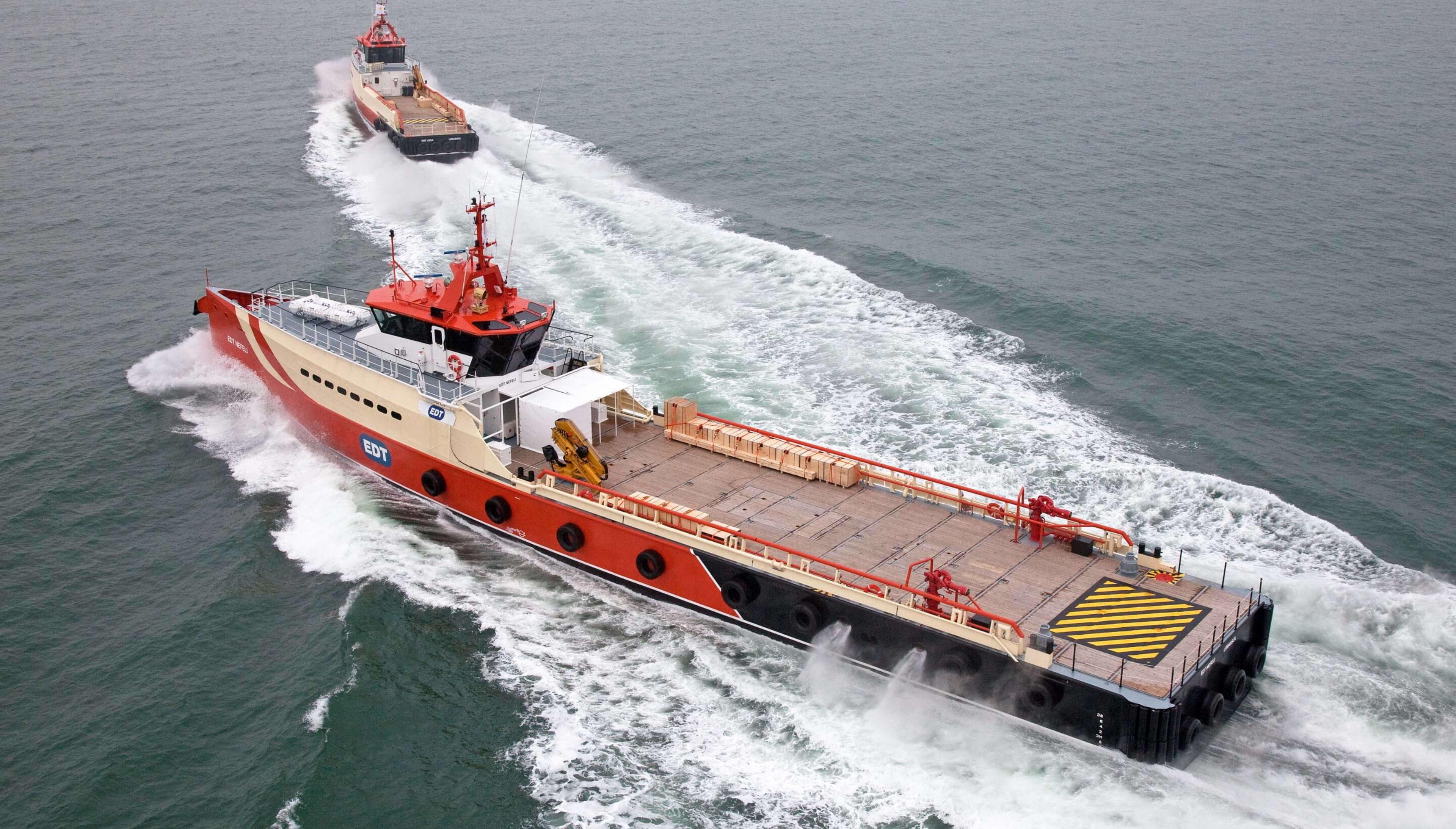 Safety
Renowned for the highest safety standards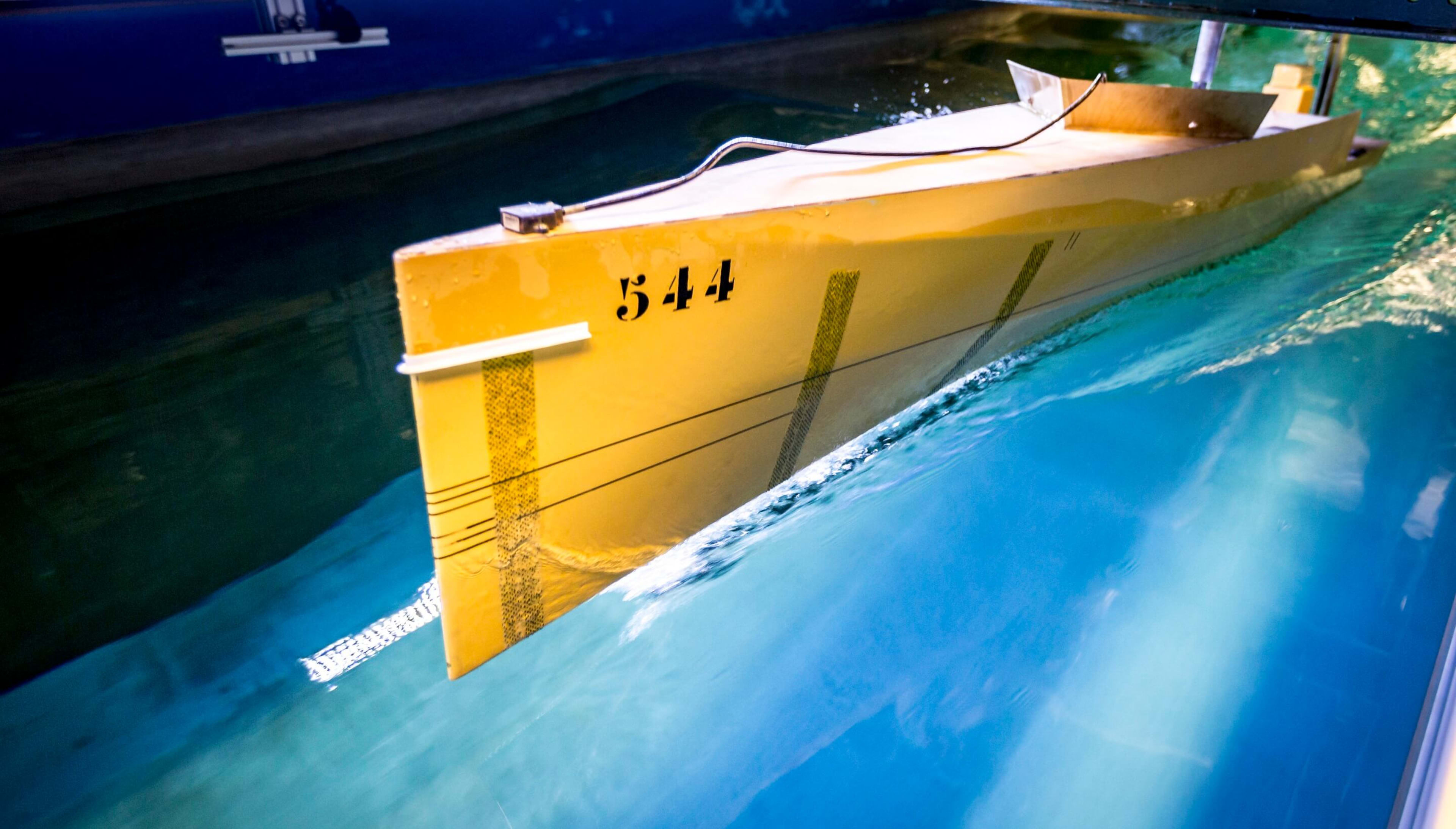 Reliability
Proven designs, proven reliability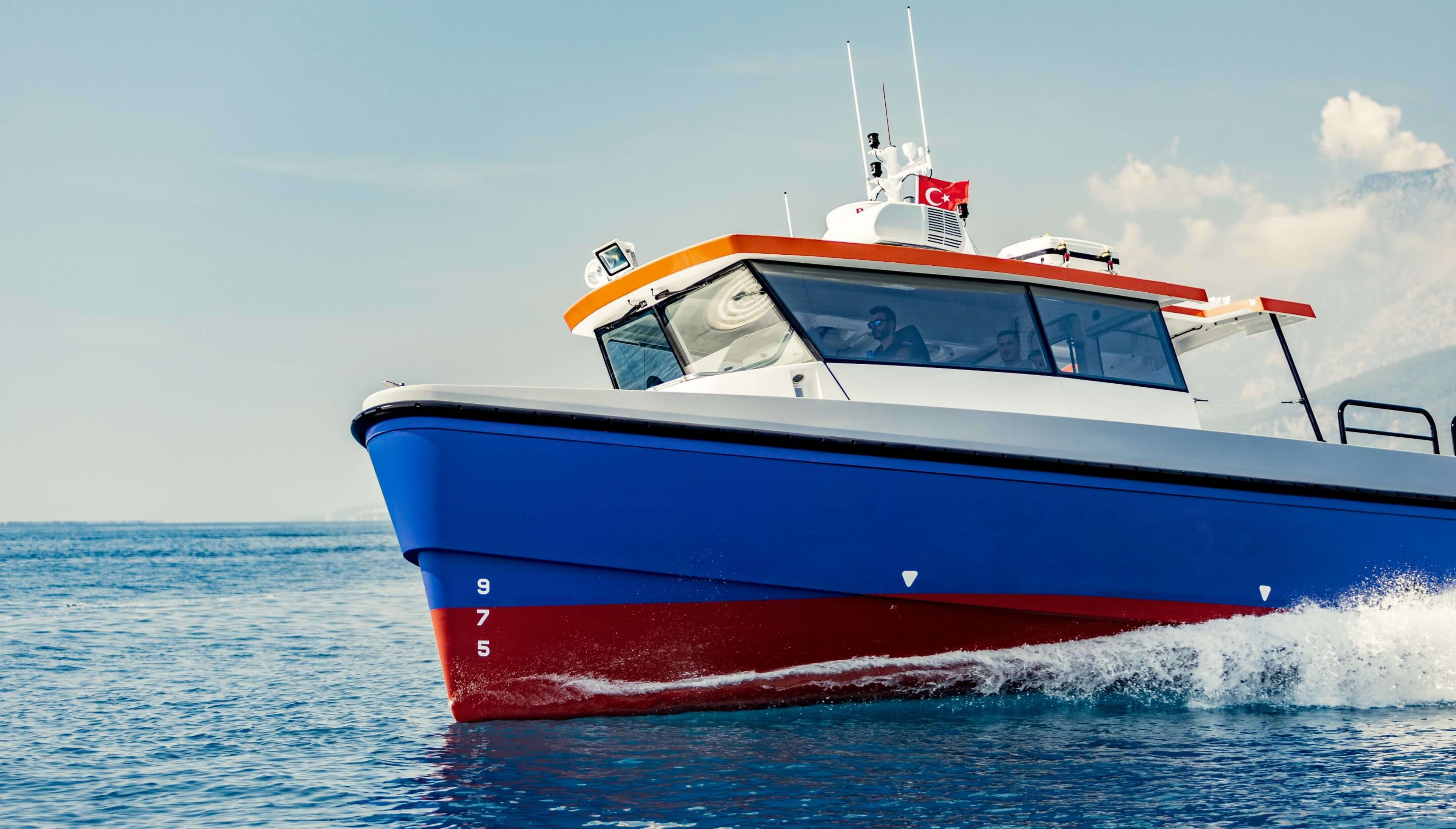 Efficiency
Superior seakeeping at all speeds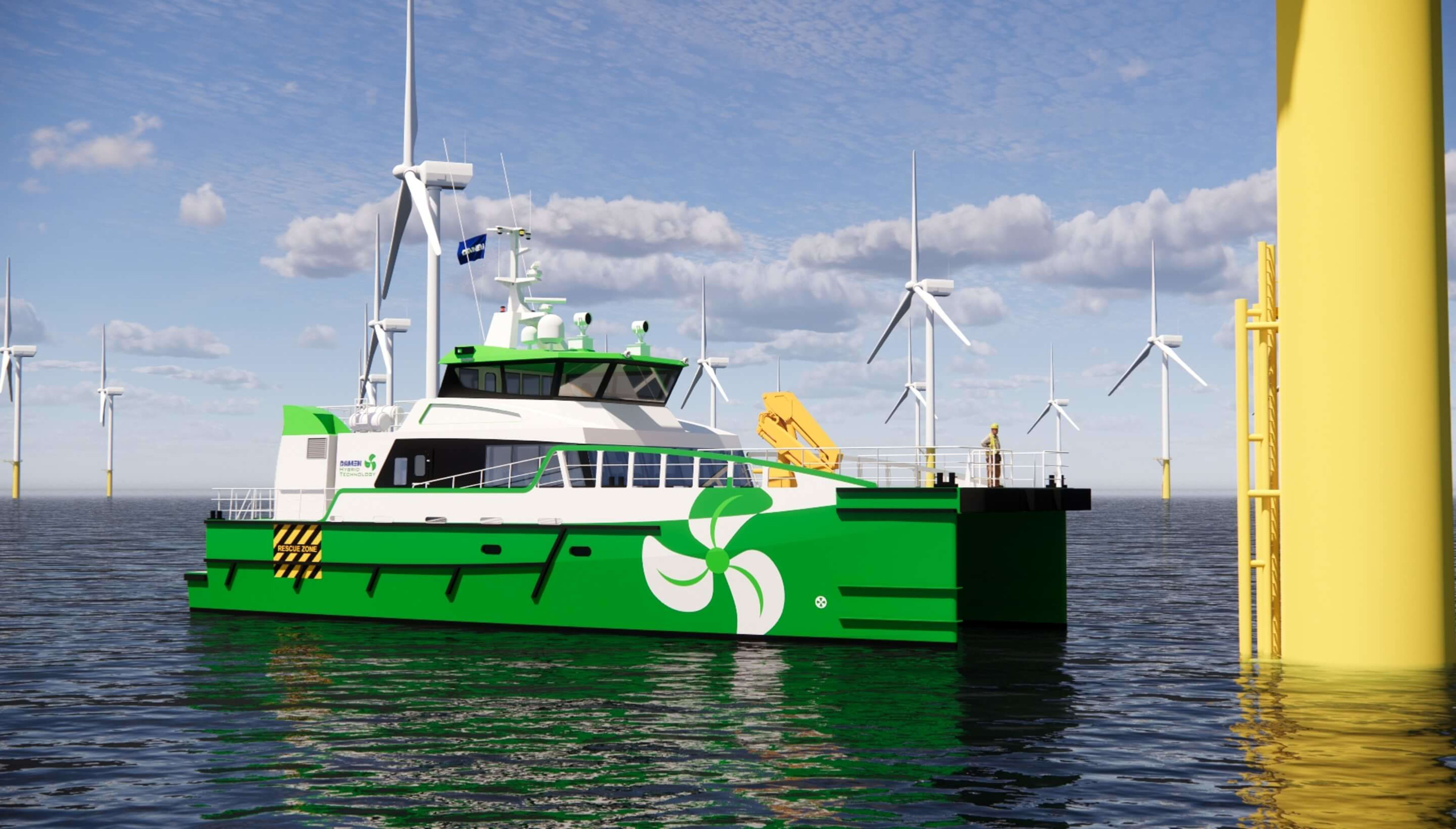 Sustainability
Committed to sustainability
Explore the Fast Crew Suppliers
Meeting every level of your needs
The FCS portfolio meets every level of need, from short-distance vessels designed to access smaller platforms in calm weather to larger, long distance vessels capable of operations in almost all sea-states.
Take a tour in our FCS 5009
Increasing safety during transfer
Damen's Fast Crew Supply Vessels are focused on increasing safety levels during personnel transfers. The design is based on a large aft deck, protected with a large cargo railing, lashing eyes and a crash barrier for the safe transfer of deck cargo.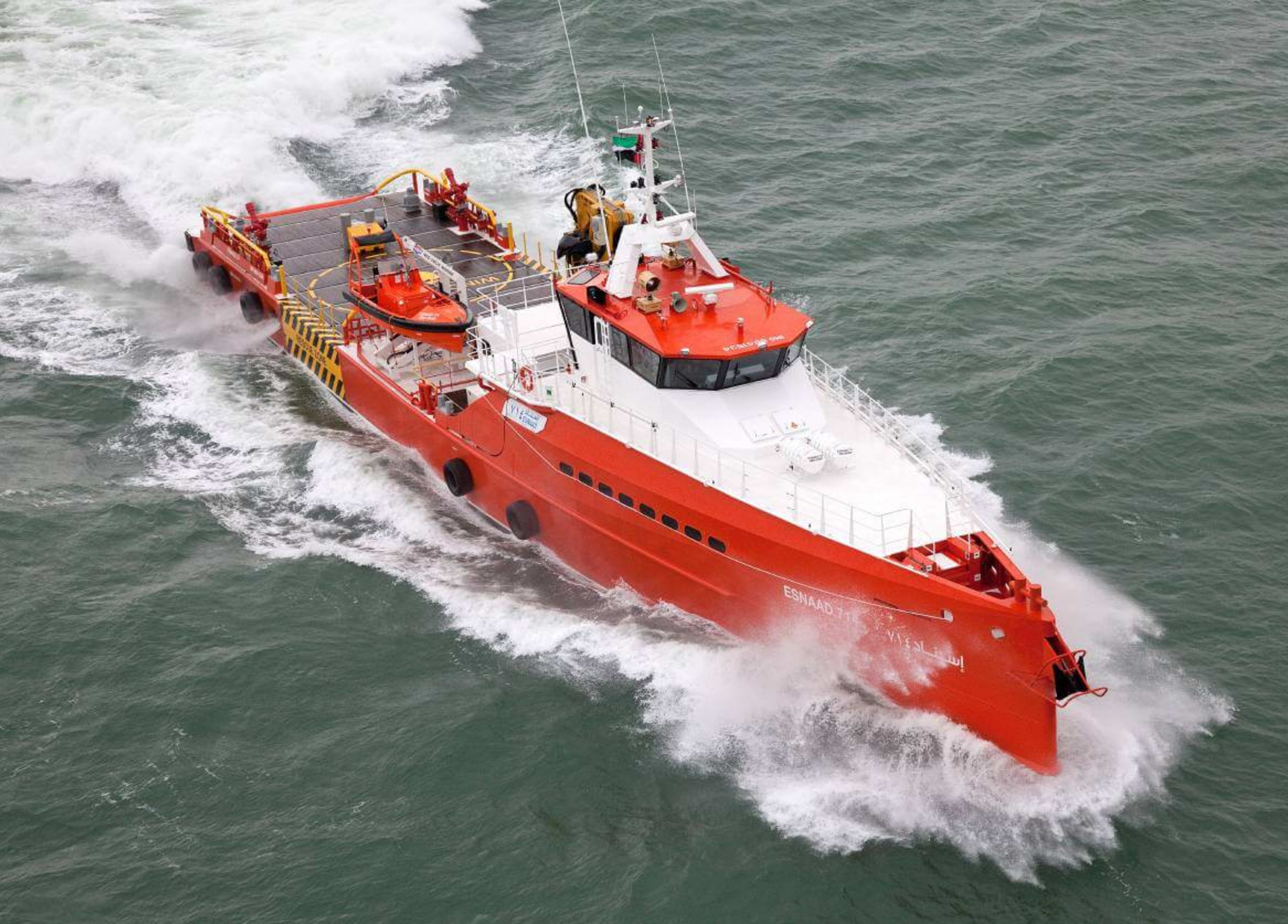 ---
Twin Axe
Applying the benefits of the Sea Axe to a catamaran combines the best of two worlds. A tunnel with a large clearance above the water results in lightweight, low resistance to transfer personnel quickly and comfortably.
---
Coastal fast crew suppliers
Versatility comes courtesy of a wide range of modular sections, parts and equipment. These include propulsion systems, superstructure modules, deck equipment and sun awnings amongst other options.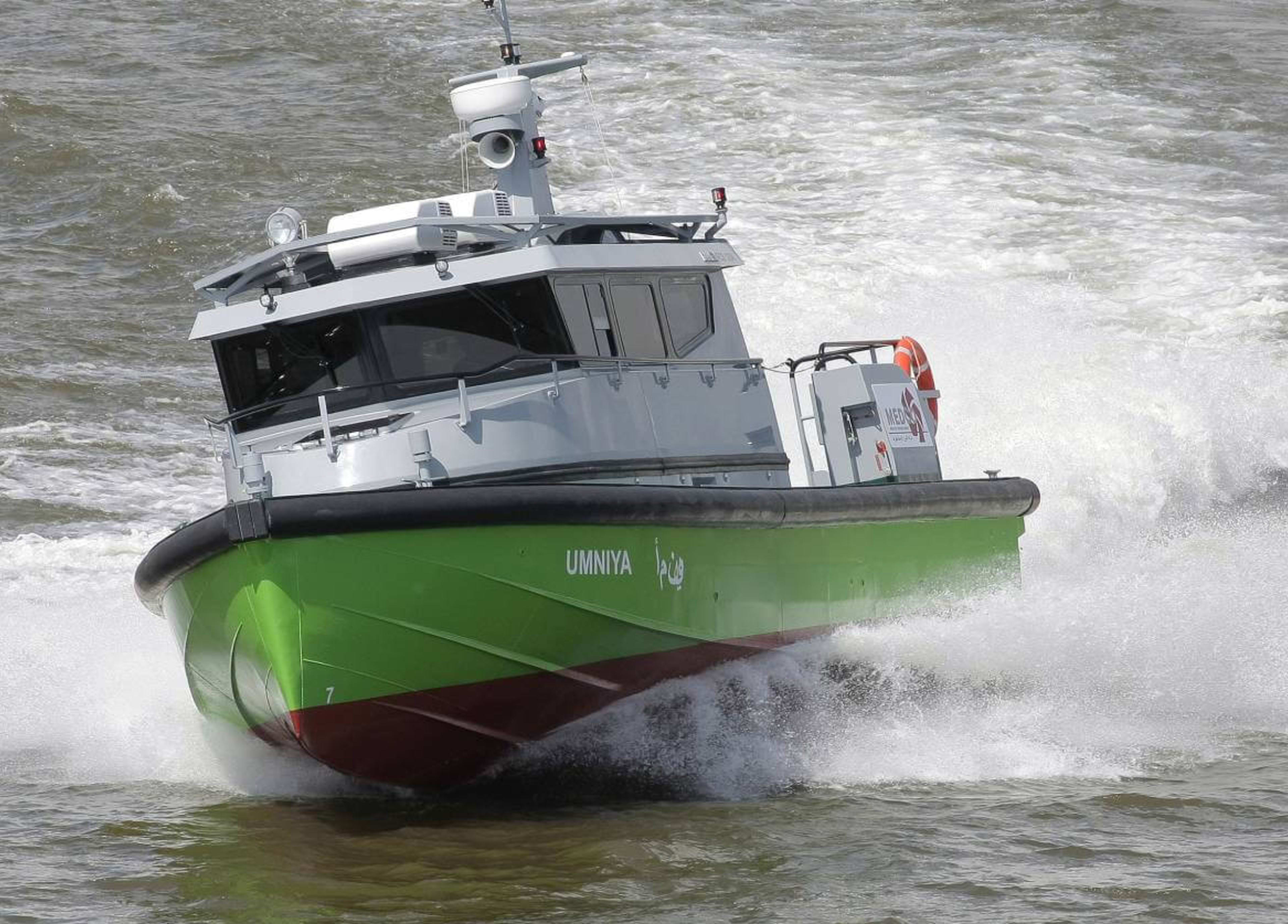 ---
Reduced fuel consumption
The Damen Sea Axe hull reduces acceleration and resistance, softens the pitch motion and eliminates slamming, resulting in unrivalled comfort and low fuel consumption compared to conventional ships.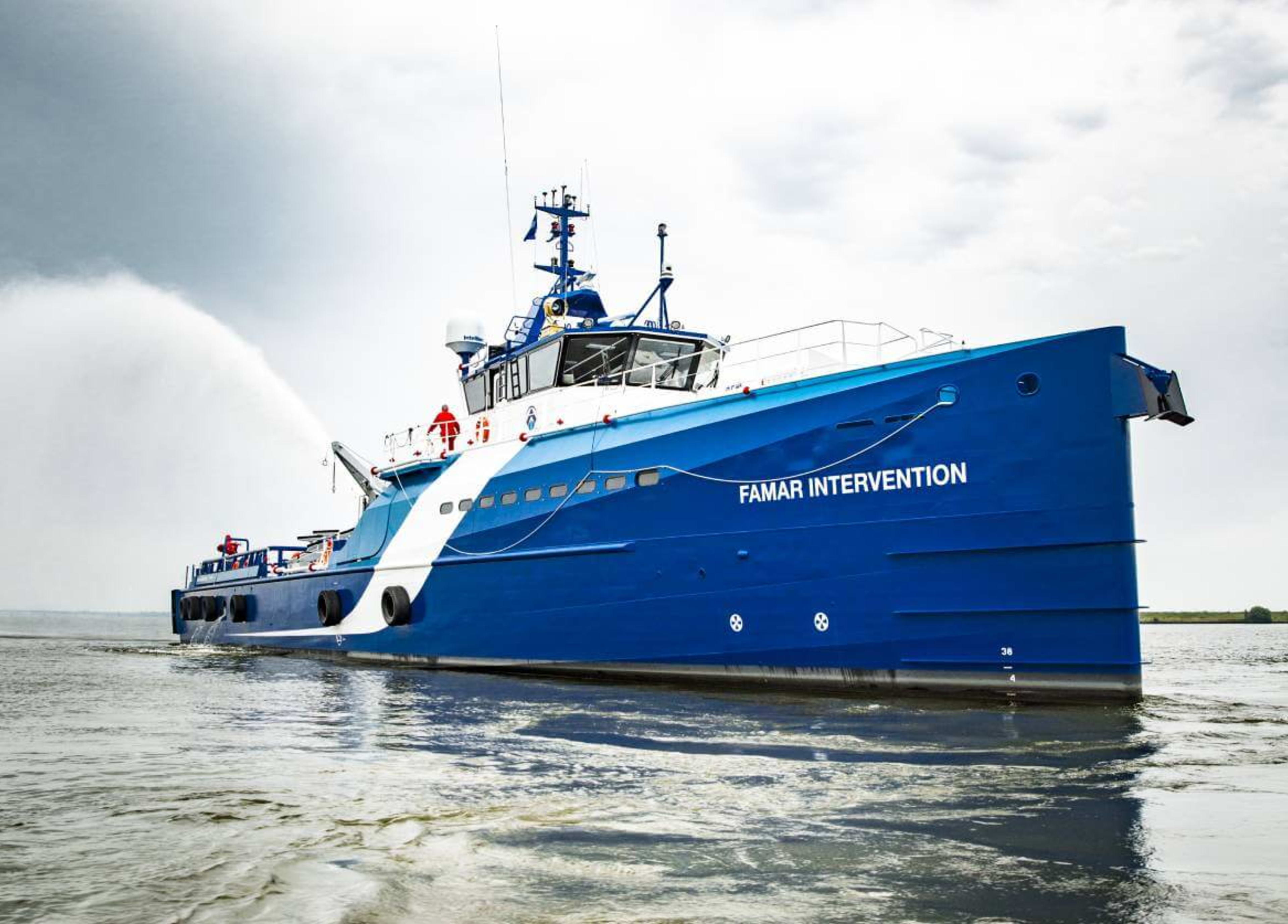 ---
Build at the location of your choice
Damen Technical Cooperation enables you to build your Damen vessel locally, anywhere in the world. We provide you with a prefabricated shipbuilding kit and can, on request, combine this with expert assistance, training and backup.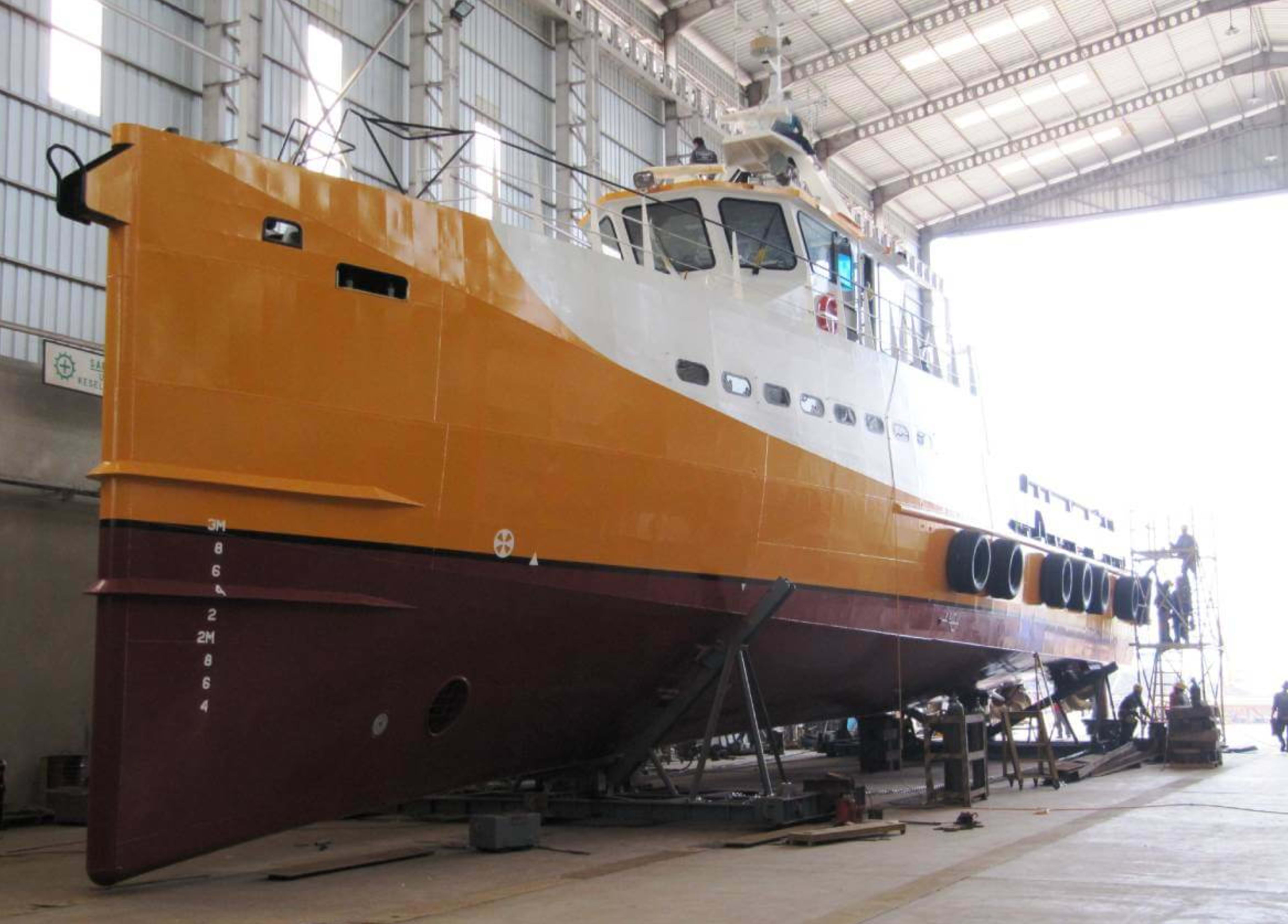 ---
Discover our models
The Damen Fast Crew Supplier Series offers a complete range of monohull and twin hull crew and crew supply boats, based on proven standardised platforms.
Show models
Available for fast delivery: FCS 4008
Fast and safe transfer for up to 90 personnel with a top speed of 25 knots and a range of 1200 nautical miles.
What can we offer
Our standard – your way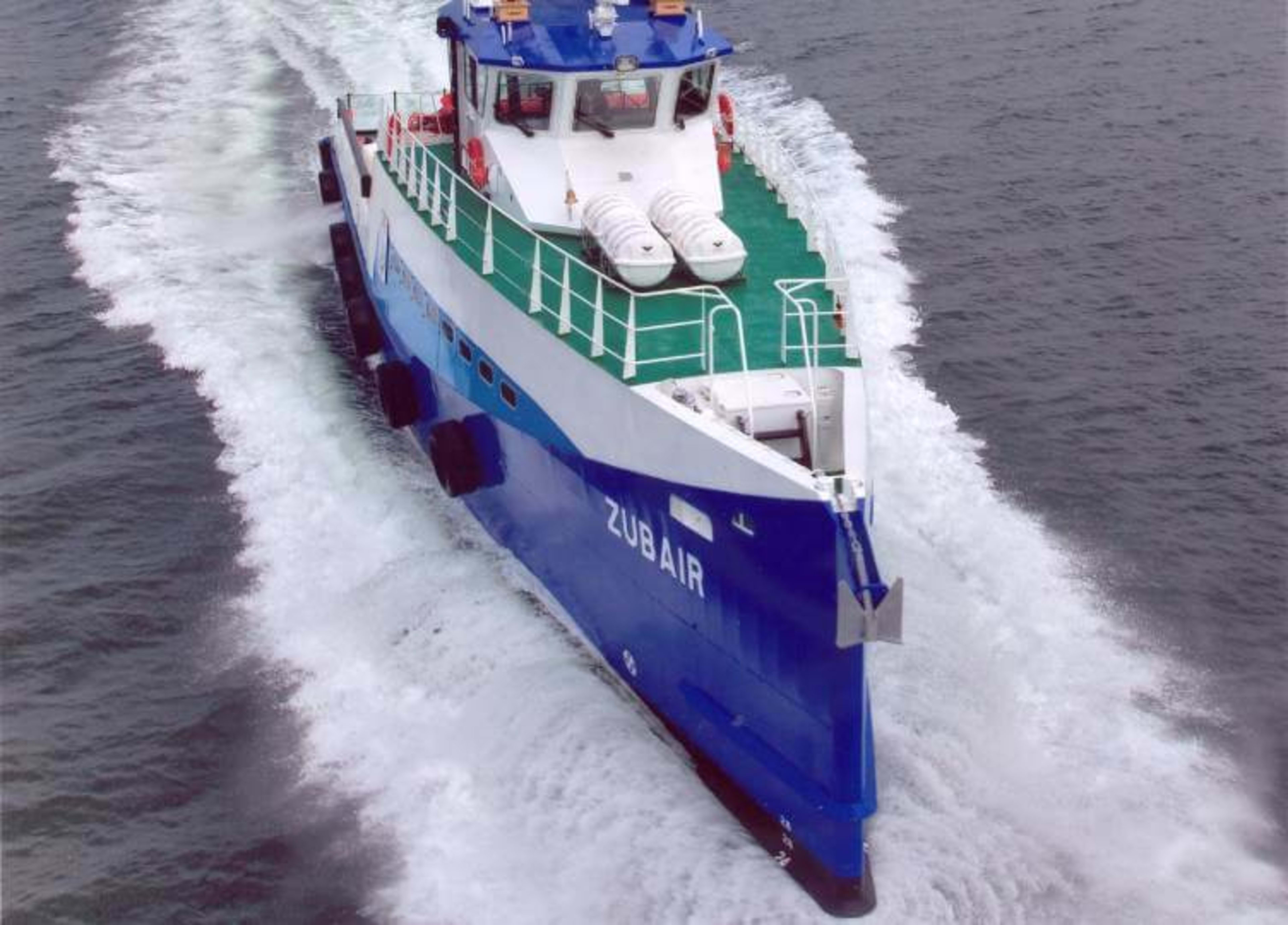 Working for a better future
Our research and developments programmes, with the close cooperation of our partners, have helped create vessels that deliver a new level of comfort and safety for high speed transfers.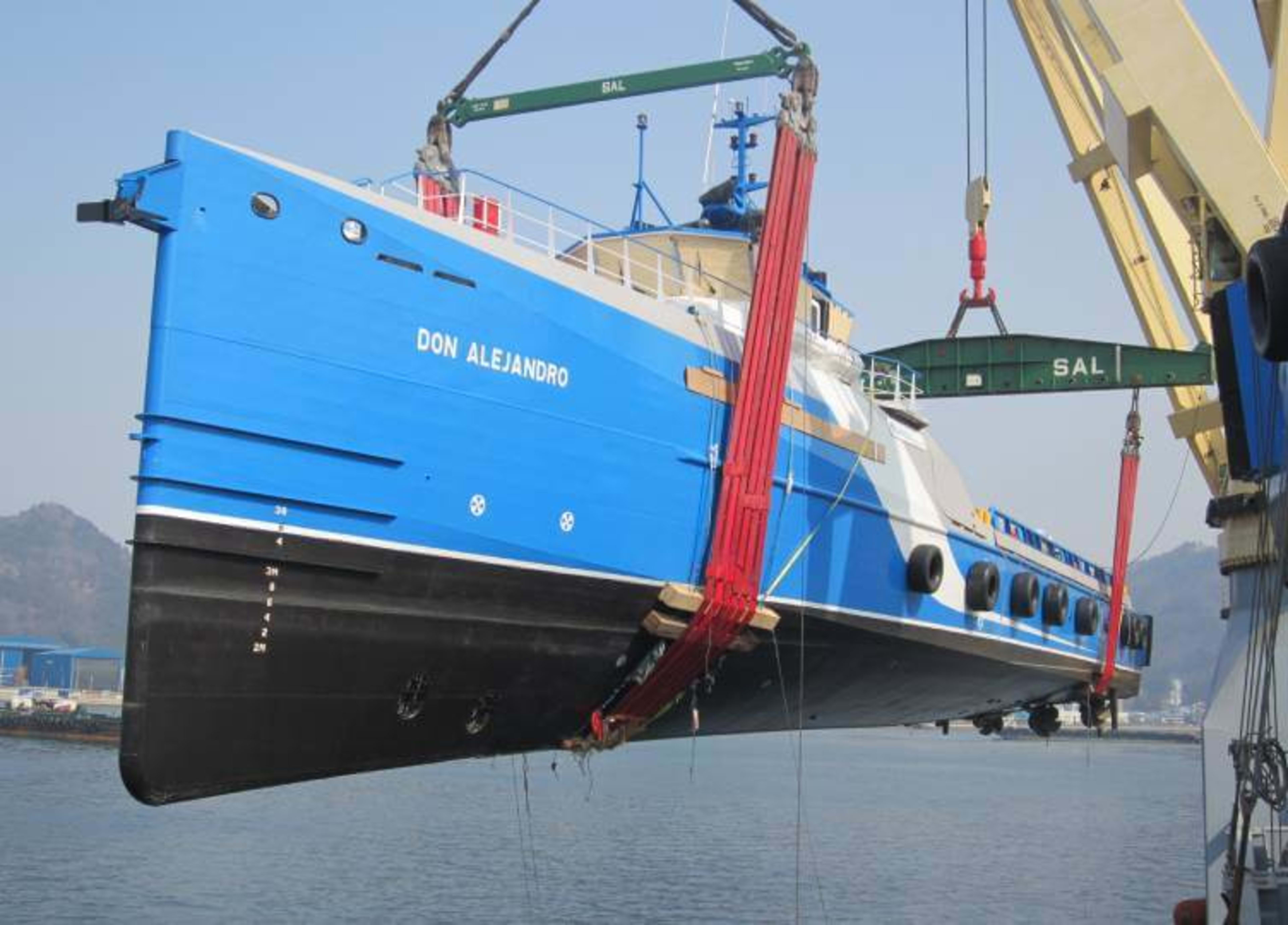 Ready to go
Every vessel undergoes an intense period of commissioning and trials prior to handover. Damen's Ship Delivery Services makes sure you receive your vessel safely, on time and ready for operation.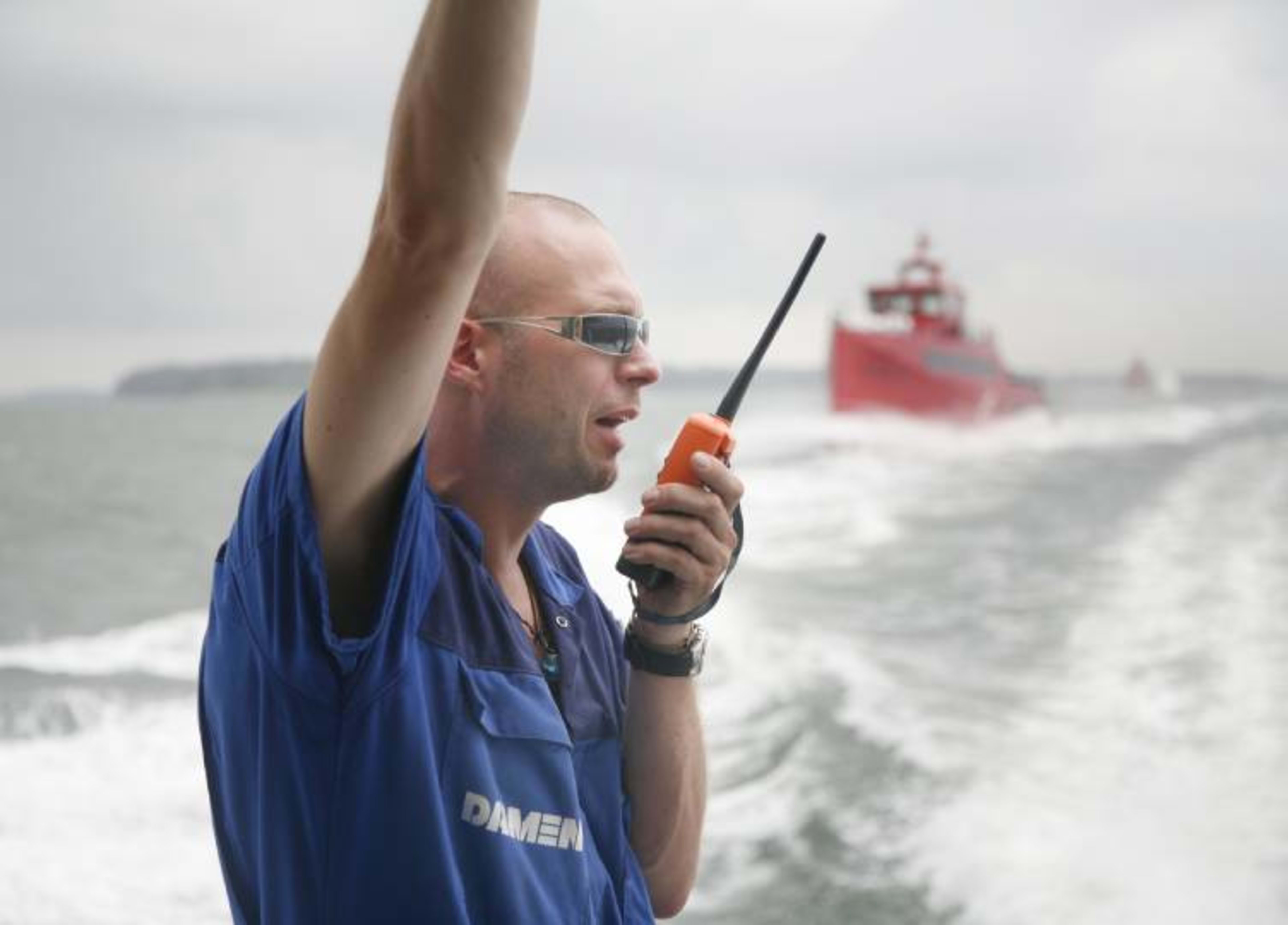 Worldwide Service Hubs
To ensure short reaction times and understanding of local languages and cultures, Damen Services operates multiple Service Hubs. These are tailored to regional demands and are able to supply all necessary services from our portfolio.
DAMEN
Your maritime solutions partner
Buying a vessel from Damen is so much more than 'just getting a new boat'. Our offers includes a variety of financing possibilities and you can choose where we build your vessel. Plus, our service continues throughout your vessel's lifecycle.