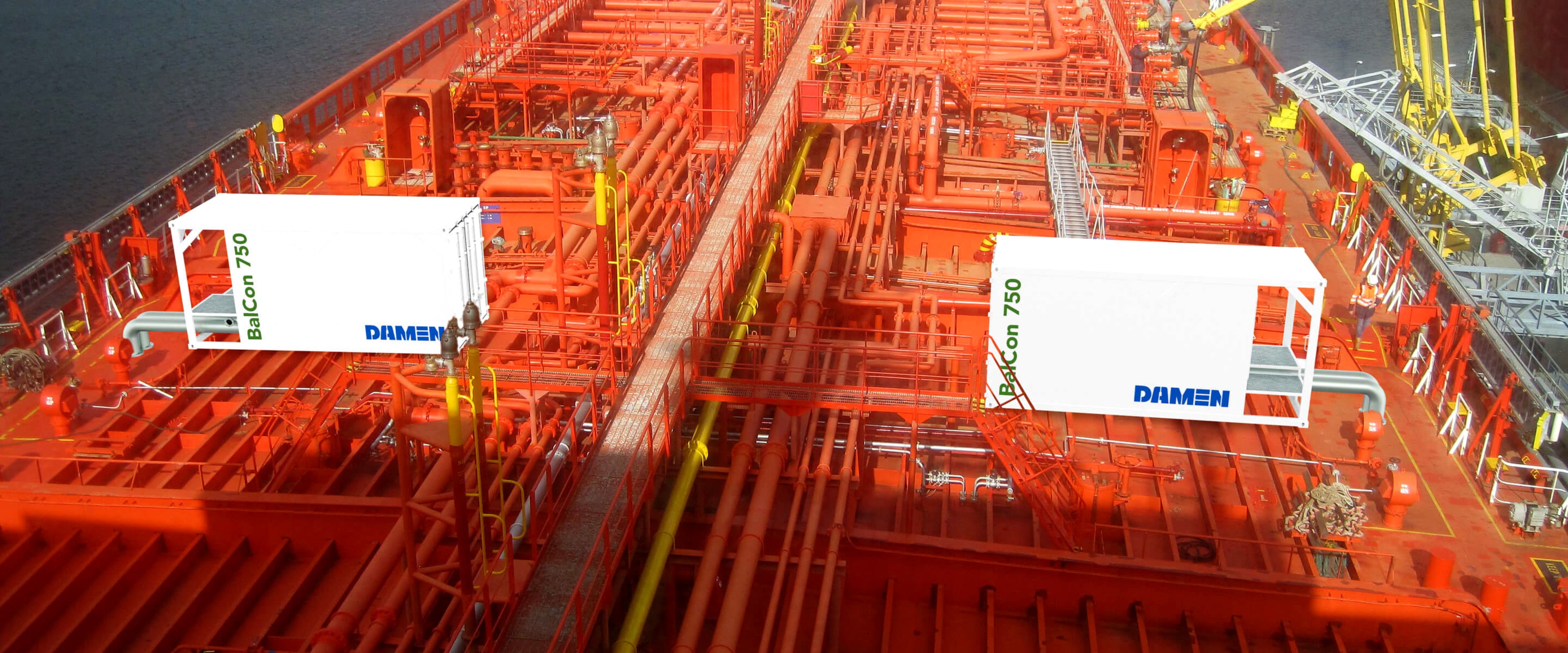 Assisting clients to adapt to BWT rules
Sustainable maritime solutions
Damen's work on the electrification of the maritime industry falls under the so-called E3 umbrella. That is, environmentally friendly, efficient in operation and economically viable. The shipyards group is currently working on a number of projects for electric vessels.
Ballast Water Treatment Systems
One-stop shop solutions
Taking care of bottle-necks
With thousands of vessels needing to comply with ballast water regulations, the market will face practical bottlenecks. How will you deal with equipment supply, the engineering capacity, availability of (yard) facilities, class capacity and other related issues? How can you guarantee a one-time right solution?  At Damen you will find one-stop shop solutions for the retrofit market. Our clients ask for compliant operation and life-cycle support - so that's what we deliver.
View BWT models
Worldwide BWT solutions
All BWT solutions in one place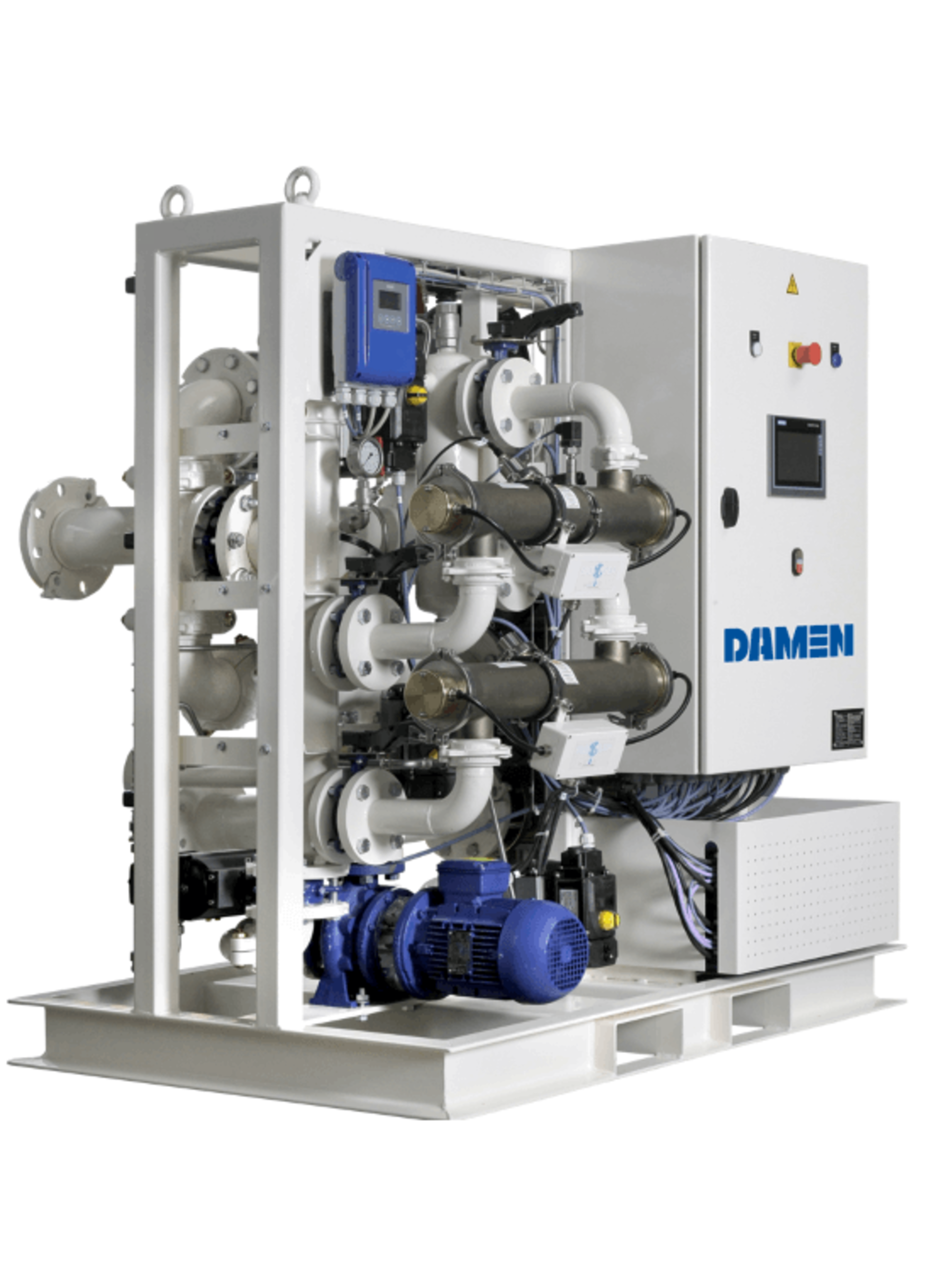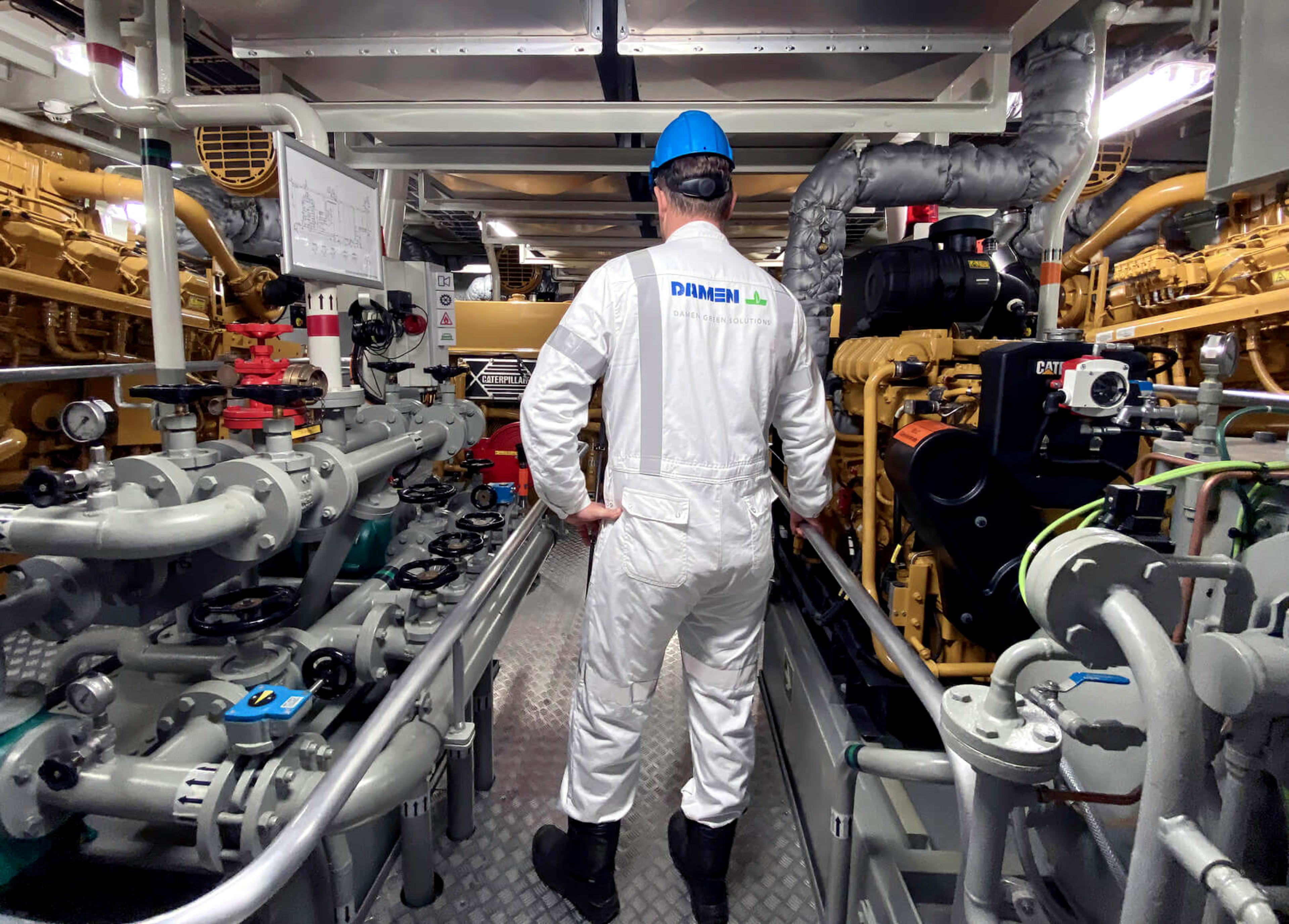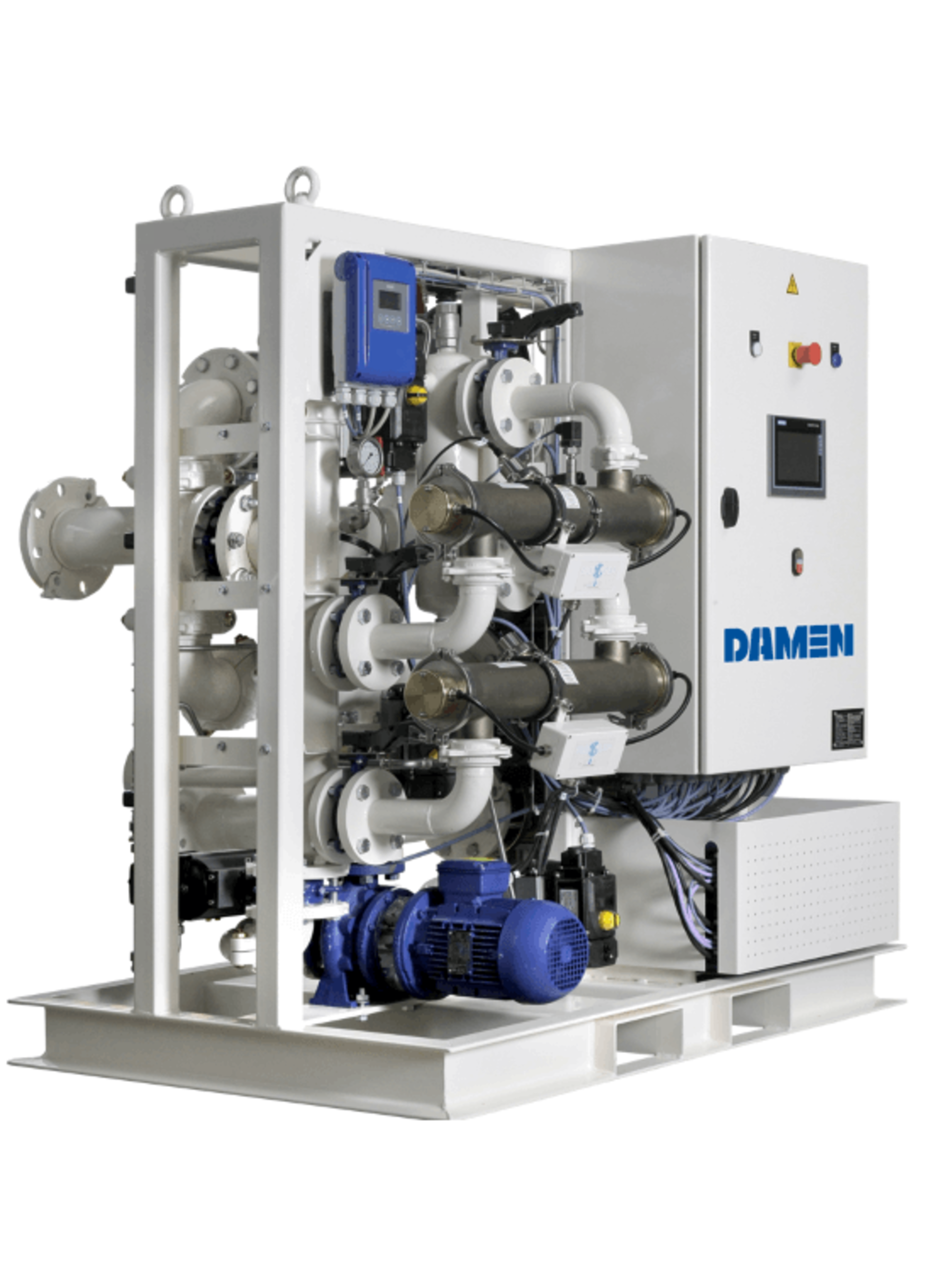 Our wide range of ballast water treatment systems comply with IMO Regulations and are suited to all situations on ships of all sizes. Installation of a ballast water treatment system can be done at one of our Damen shipyards conveniently located worldwide. We can also install or supervise at a location of your choice or even during operations.
Onboard Ballast Water Treatment System
Small compact systems
The compact system is ideal for ships with small and High flowrates of ballast water. The system is IMO & USCG compliant and makes use of high-end UV technology. Due to the compact nature of the system it is also cost efficient.
---
BalCon
Safe, containerised system
The BalCon maintains ballast water safety on Tankers and offers a great solution for vessels without any space in their machine rooms. The system is classified for special circumstances and can be installed on top of hazardous tankers. The systems are built according to IMO & USCG and the UV lamps in the system deal with any invasive species.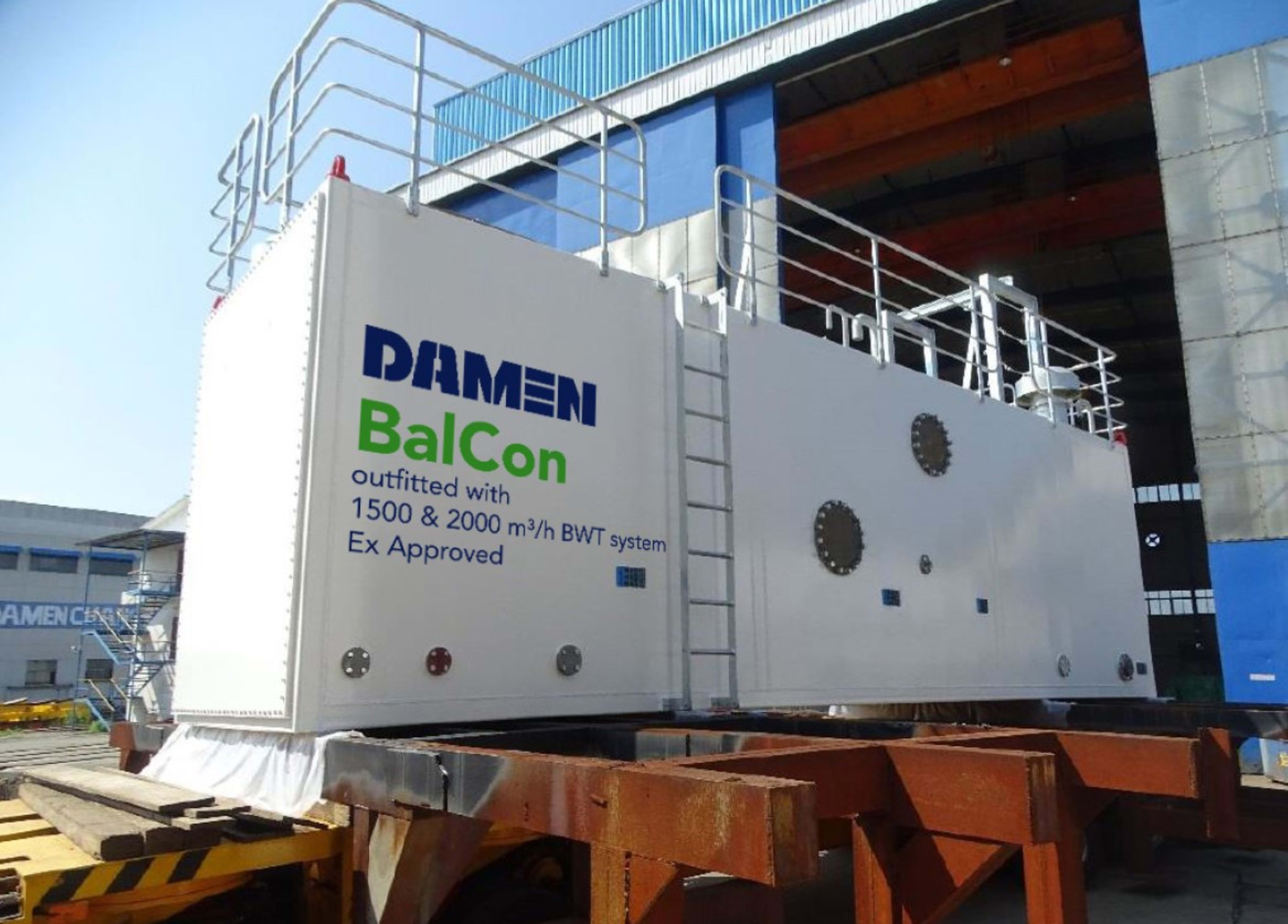 ---
Discover our models
Need more in-depth specifications about technical details? Go to our product view and download the product sheets.
Show models
Are you interested and ready in buying a cost effective solution?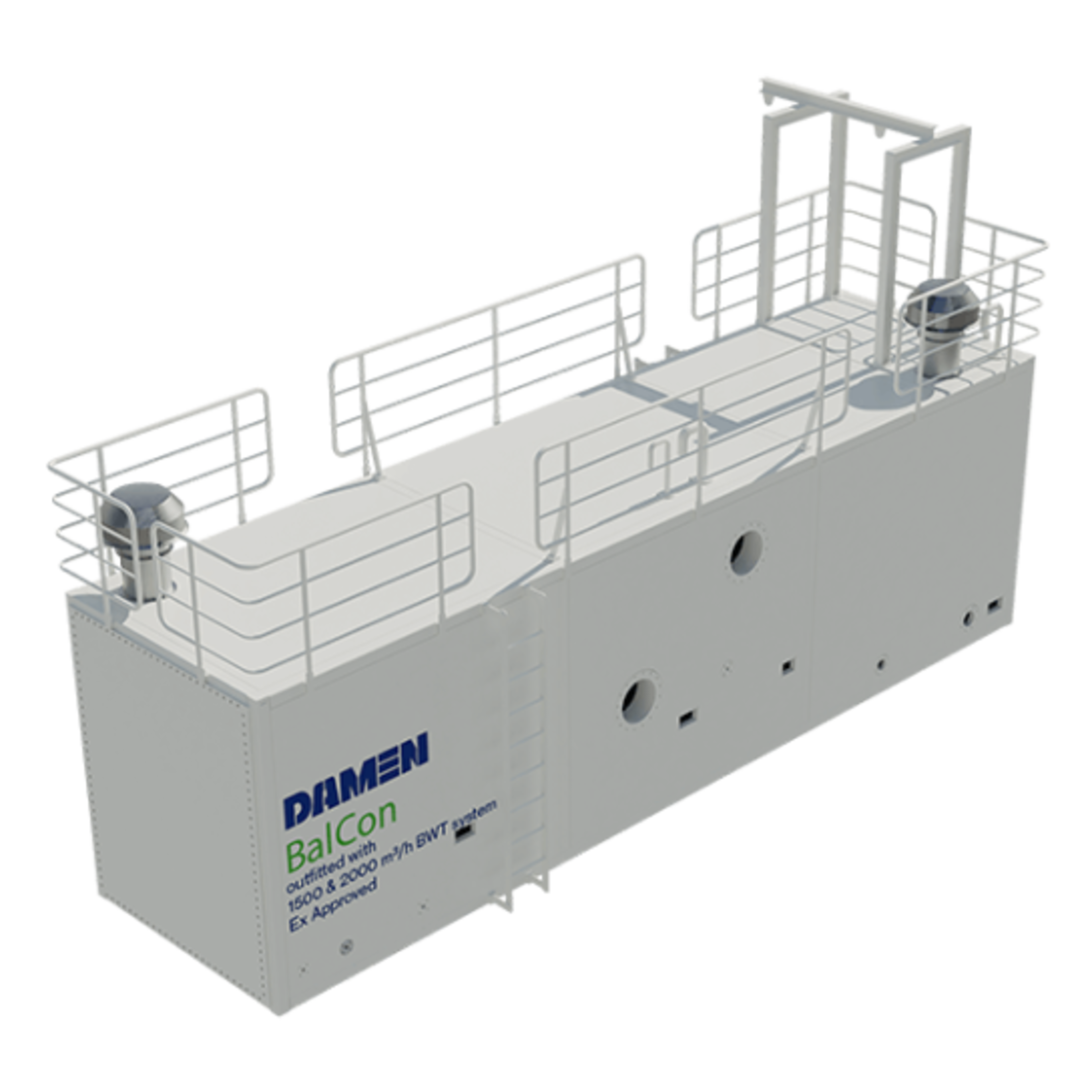 Turnkey Solution
The Turnkey solution from Damen gives the customer the possibility of choosing their own product that can be retrofitted into a ship. Together with this product Damen offers to assist during the whole process, from the survey until the installation. Damen takes care.
More information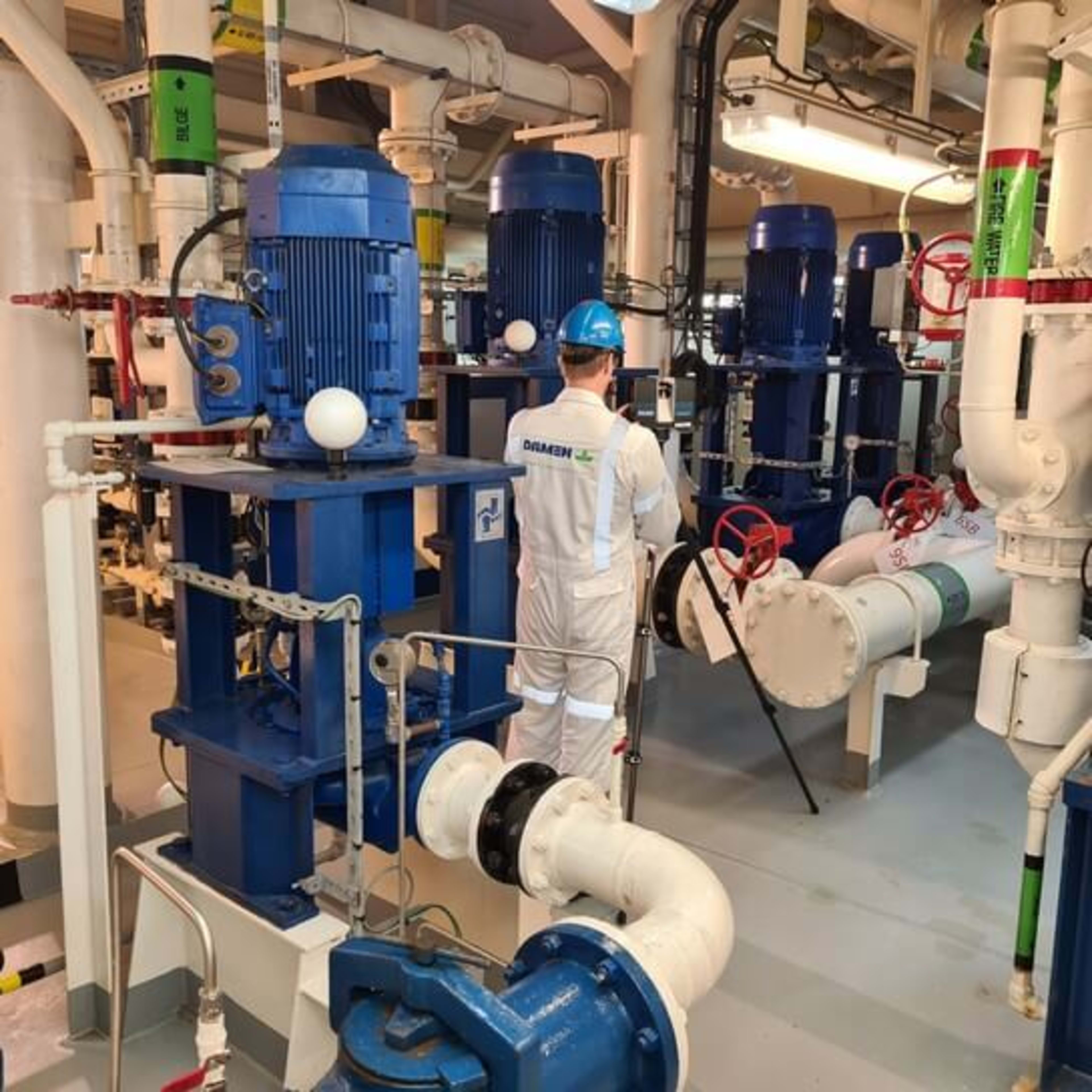 DAMEN
Your maritime solutions partner
Buying a system from Damen is so much more than just 'getting a new product'. It includes a variety of financing possibilities. It's about choosing where you want your vessel built. Plus, our service continues throughout your ship's entire lifecycle.