Efficient plug-in shore power
Damen offers efficient and compliant shore connection solutions to reduce local emissions in ports. Its plug-in solution allows ships to connect to shore power and meet the International Maritime Organization's Safety of Life at Sea (SOLAS) requirements. The universal hose connection is suitable for all types of vessels, from large cruise ships to small inland sailing vessels up to 6MW.
With increasing regulations and environmental concerns, the demand for shore connection solutions is growing. The European Union and the United States for example have set mandatory regulations for shore power connections to be implemented in ports by 2030. Ships that fail to comply with these regulations may face penalties for producing emissions in ports.
Supporting electric ship operations
Damen's shore connection solution is the perfect choice for shipowners and operators who want to meet the mandatory regulations and reduce their environmental impact in port so they can achieve their zero emissions goals. By choosing Damen, vessels can connect to shore power and even charge their batteries for electric ship operations. This not only reduces emissions but also contributes to a more sustainable future for the shipping industry.
The shore power connection starts with the onboard solution so your vessel is able to have a connection point to receive electricity from the shore.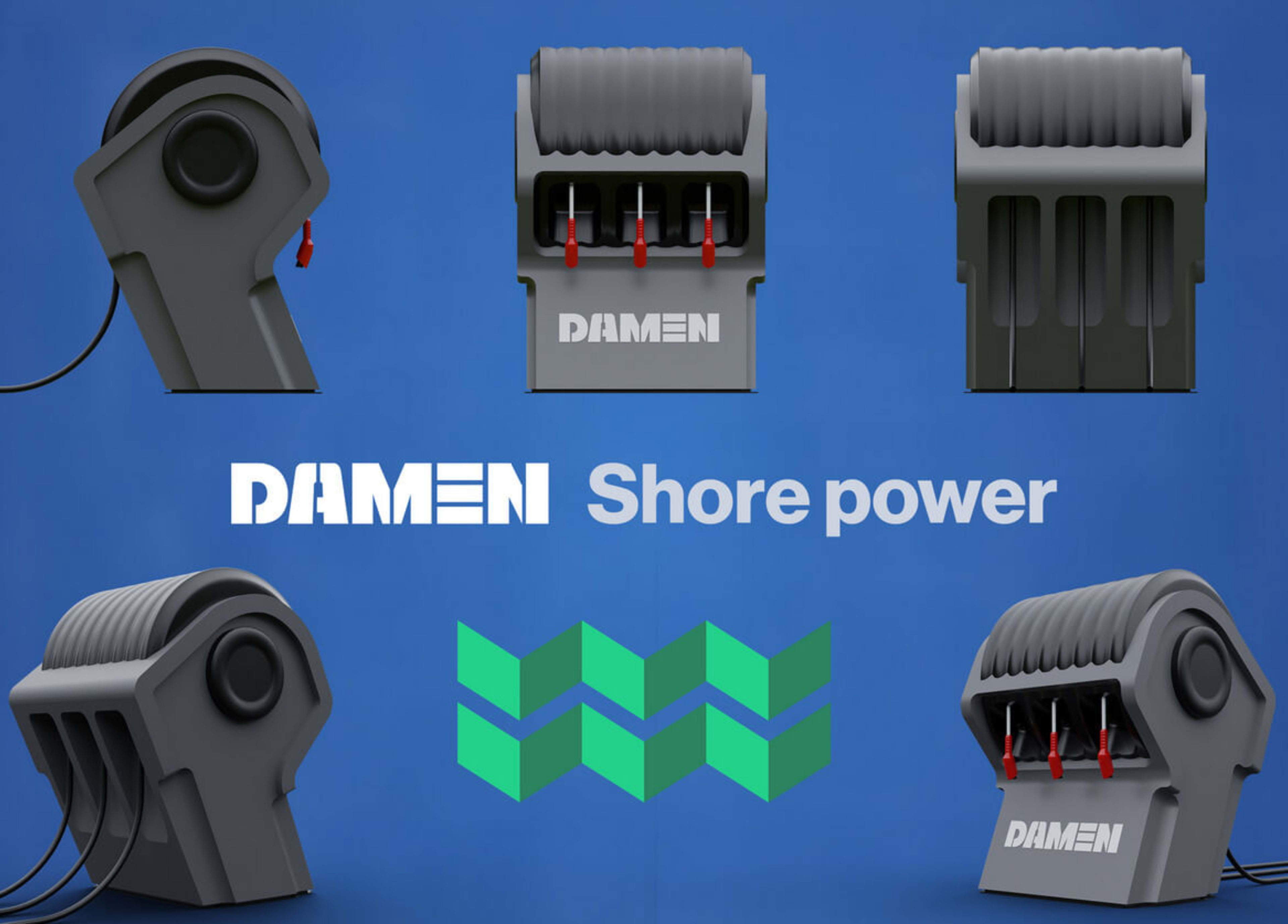 ---
Shore connection advantages:
User-friendly operation

Effortless control with an intuitive interface for easy manual operation. Equipped with a user-friendly touchscreen for seamless control.

Integrated switching

Prepared for the integration of built-in switchgear, enabling efficient circuit distribution to the plugs. Enhancing convenience through seamless switching functionality.

Automatic preparation

Capable of being equipped with a semi-automatic operating system that intelligently detects approaching vessels and automatically prepares the system for docking. Can be synchronised with converters from any vendor.

Safeguards and protection

Incorporates overload protection mechanisms to prevent operational errors. Reinforced weak points implemented in the structure for enhanced safety measures.

Standard compliance

Features a cable management system compliant with Plug Solution PAS IEC 80005-3 standards. Additionally, it is CE marked in accordance with Norwegian regulations, ensuring adherence to safety standards and regulatory compliance.
B-Shore Converters
The B-Shore power transformer supports multiple voltage inputs and outputs. Simply by connecting the device to the available grid supply, the vessel has a safe electrical power supply.
Discover more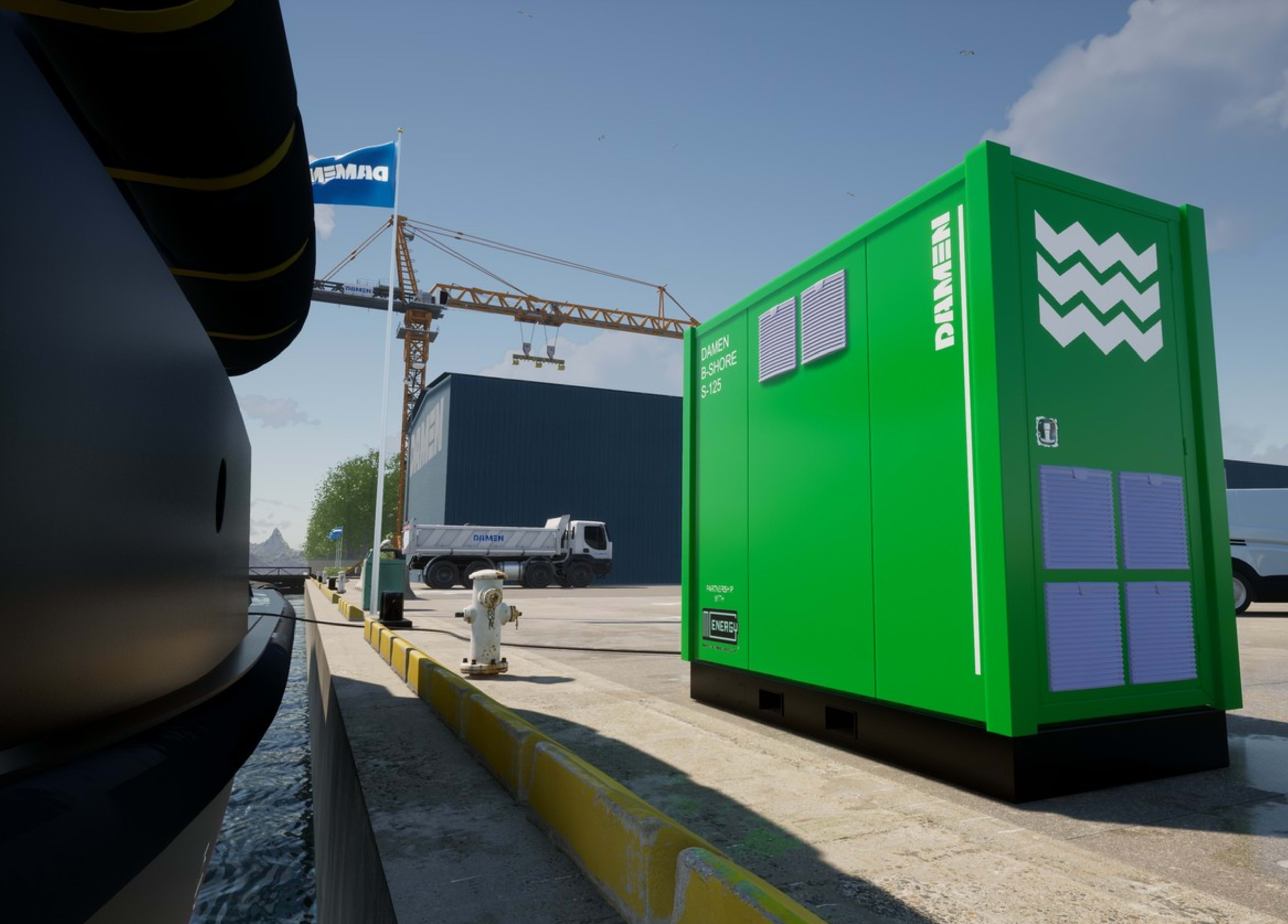 ---
Alternative Marine Power
Alternative Marine Power (AMP) while in port allows the vessel to turn off the genset and take power from shore, which helps to decarbonise, reducing emissions and fuel consumption. The AMP solution is most common in container and cruise vessels, but also used for RoRo, LNGC, tankers, ferries and mega yachts.
Do you want to greenify your vessel?
Contact us and get in touch with the experts in field.