In the harbour of Veracruz, Mexico three Cutter Suction Dredgers (CSD) were commissioned along the quay. The dredgers, built in the Netherlands by Damen Dredging Equipment (DDE), have been added to the fleet of SEMAR. They have been acquired as part of a fleet expansion programme, and will be put to good use on various dredging projects in Mexico.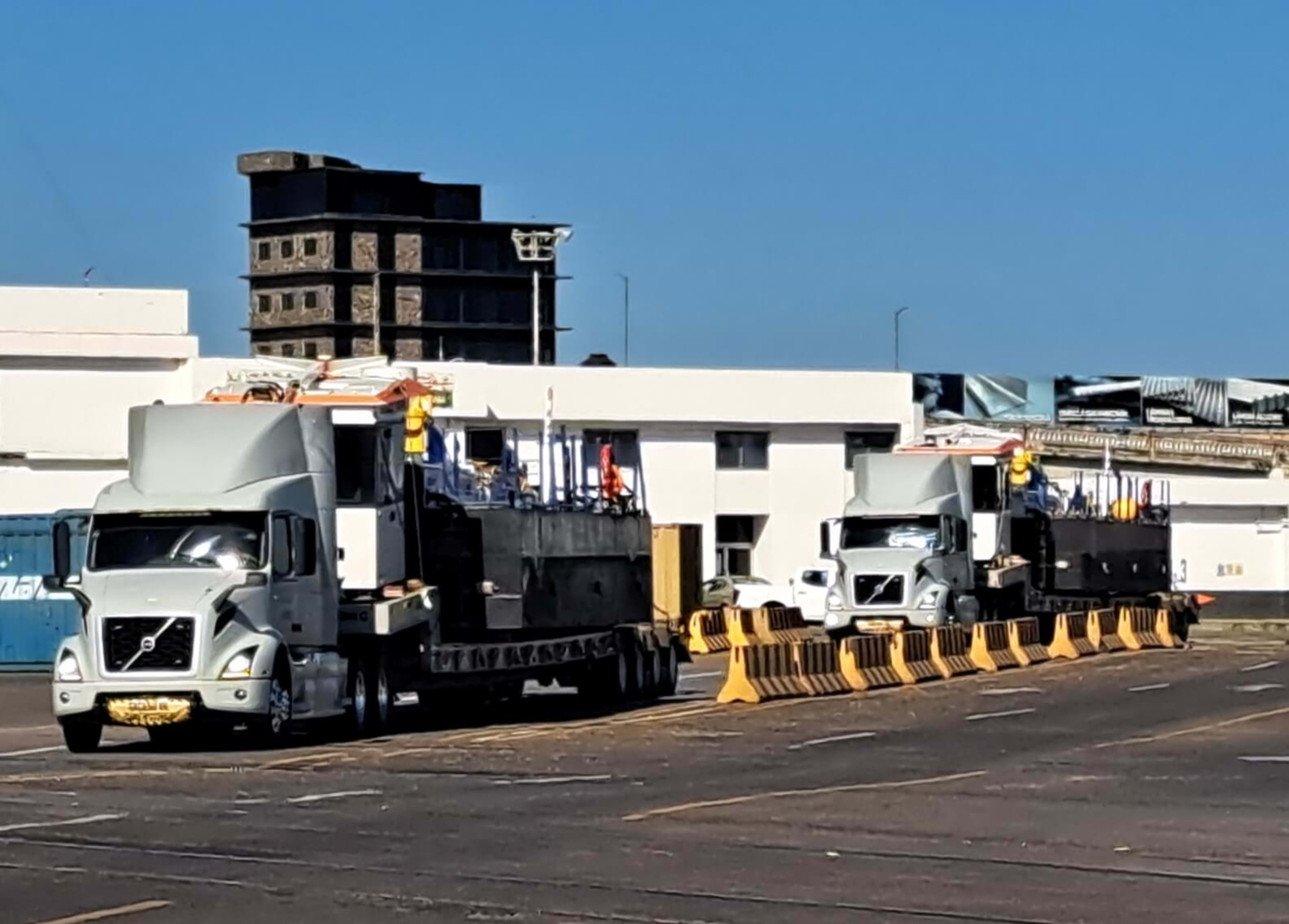 Arrival of three CSD250 cutter suction dredgers in the Veracruz harbour
The three CSD250s are not the first Damen dredgers to be operated by SEMAR. Over the past few years, Damen has delivered a number of CSD500s, a CSD450 and a CSD650. All of these dredgers operate on an array of projects along both coastlines of Mexico.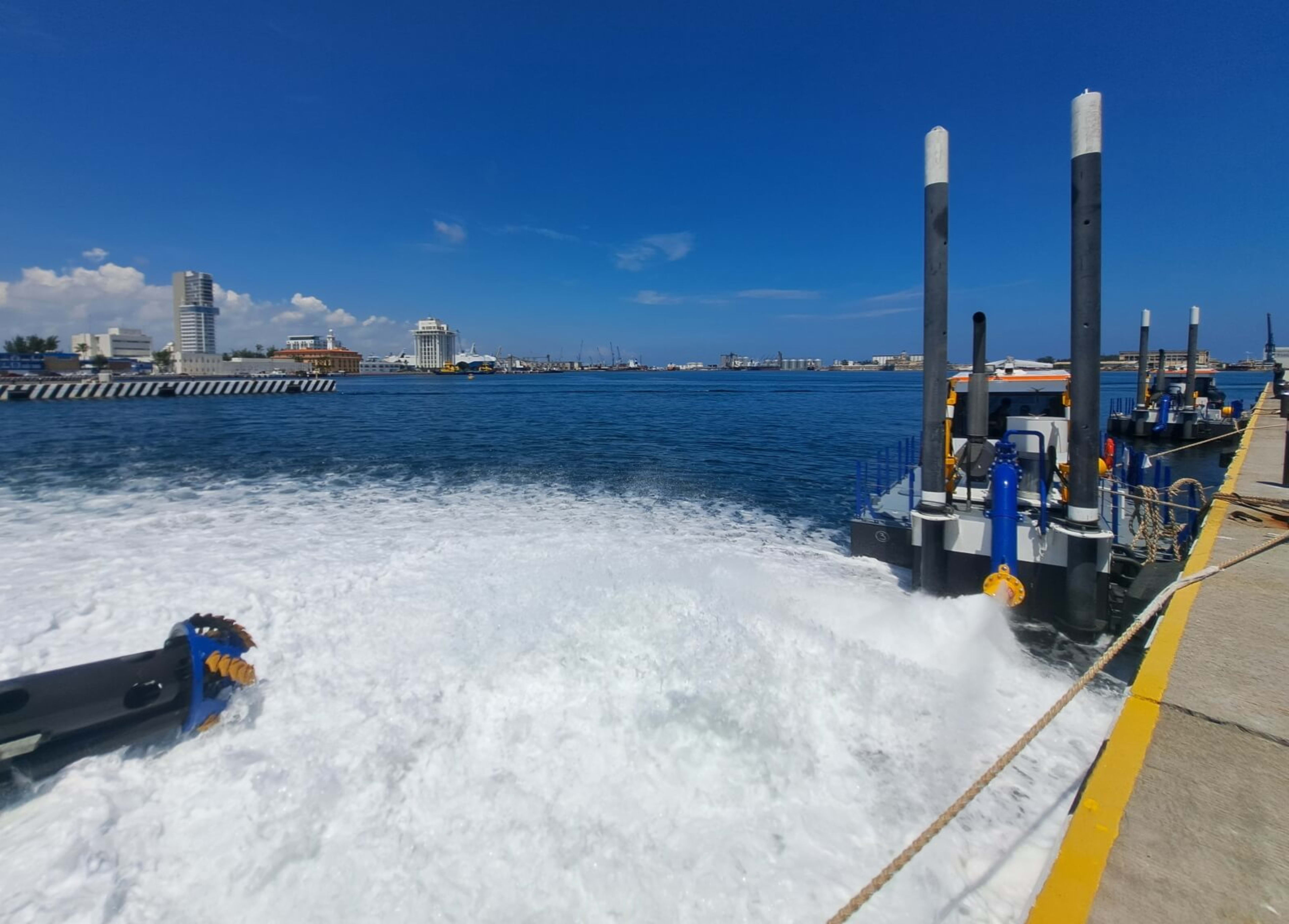 After shipment to Veracruz, the dredgers were tested along the quay
"It has been a pleasure to renew our cooperation with SEMAR," Mr Horacio Delgado Bravo, Sales Manager at Damen Shipyards states. "All three of these standard CSD250s were built at the Damen Dredging yard in the Netherlands. After inspection by the customer they were dismounted and shipped to Veracruz. Commissioning ticked off, they are now ready to start their various dredge jobs."