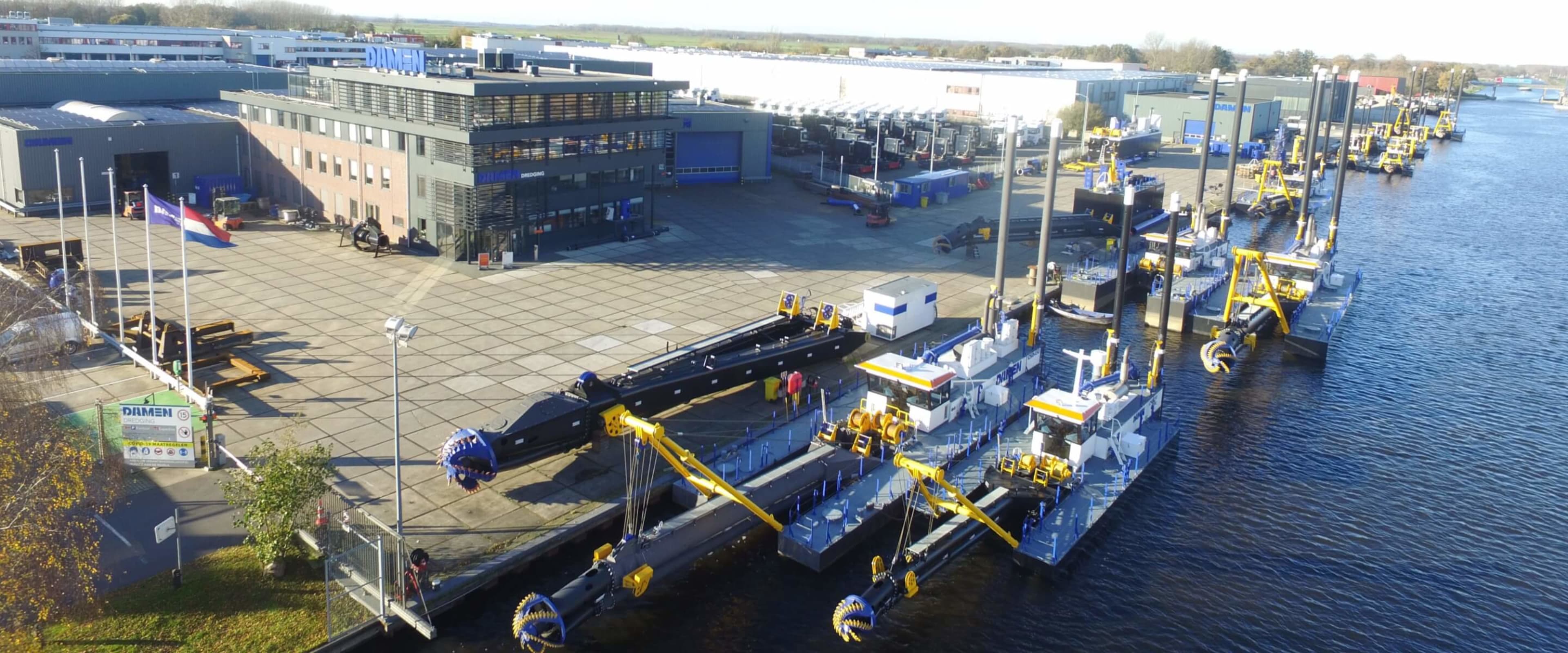 The specialised dredging yard
Damen Dredging Equipment
Your partner in dredging
The dredger manufacturer of the Damen Group
Damen Dredging Equipment is the Damen yard dedicated to the dredging industry. The yard specialises in the design, manufacture and supply of highly efficient dredging tools. An extensive standard range of powerful and robust dredgers is available, such as cutter suction dredgers, DOP dredgers, trailing suction pipe systems and dredging components. All equipment is based on in-house designed dredge pumps, the Damen dredge pump.
Like all Damen yards, we build our dredgers on stock prepare them for outfitting with a variety of options. Thanks to this approach, we can deliver customised dredgers can be delivered at short lead times and at competitive pricing.
How Electric Dredgers Work
Smart customisation of dredgers at the Damen yard
Contact us
At Damen Dredging Equipment, we are happy to help you. Contact us for the details!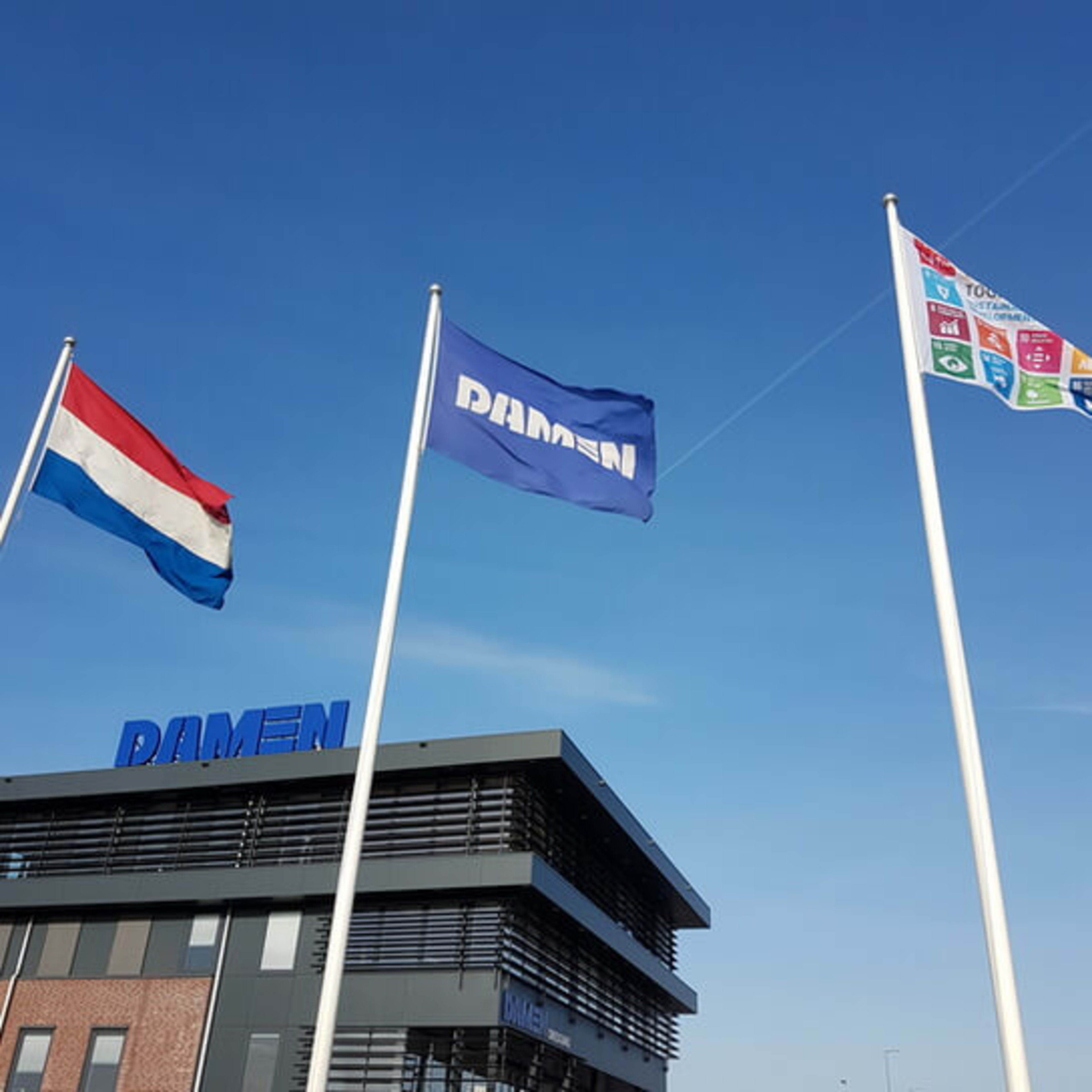 Do you need help or assistance? Don't hesitate to contact us directly
Visiting address

Edisonstraat 32, 3861 NE
Nijkerk, The Netherlands
Latitude: 52.2349418; Longitude: 5.4706616
Postal address

P.O. Box 1021 3860 BA
Nijkerk
The Netherlands
Contact details

Phone +313 32 47 40 40
Fax +313 32 47 40 60
Email moc.nemad@edd.tcatnoc