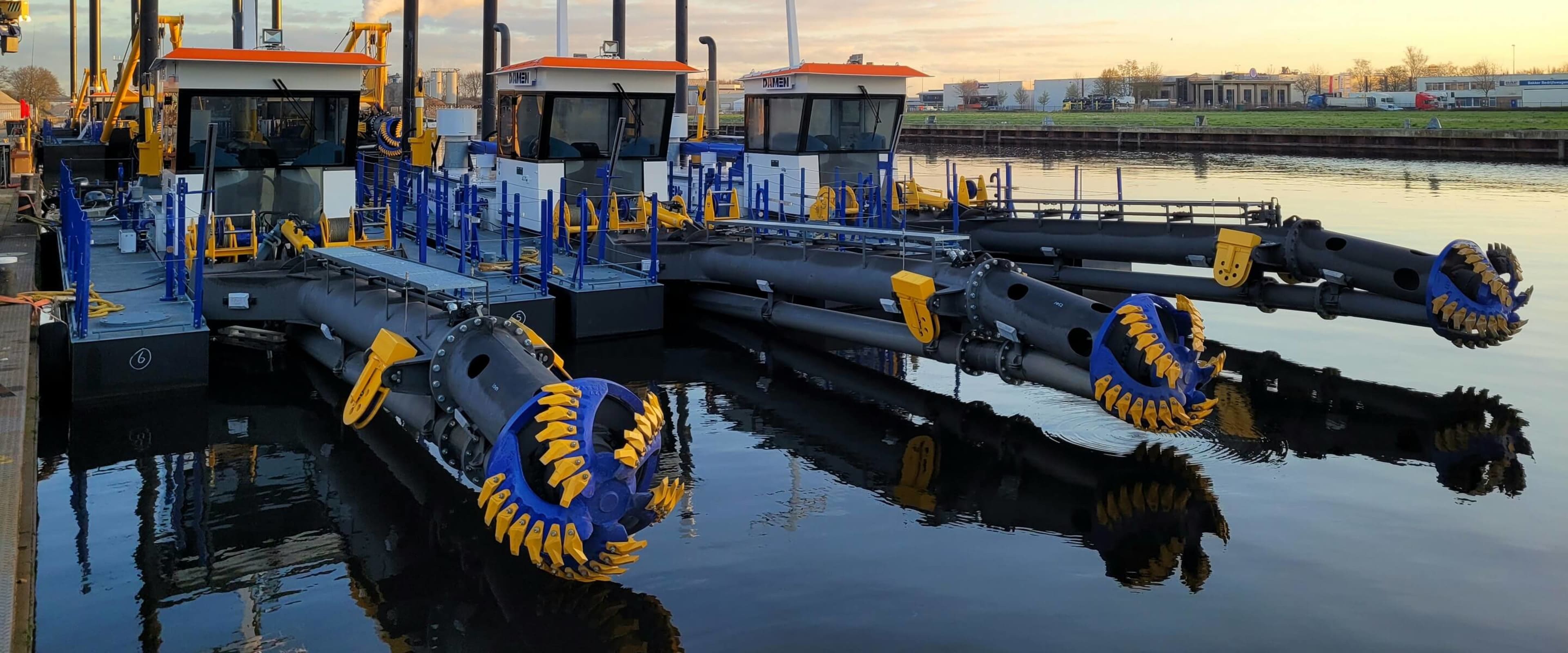 Cutter Suction Dredger CSD250
The Cutter Suction Dredger 250 (CSD250) is a compact, fully dismountable dredger that can be transported on just three trucks in open top 40' containers for easy relocation Following delivery, practical assembly is ensured by the limited unit weight of all components. The entire dredger is controlled by one operator from the spacious, ergonomically designed operating cabin. An array of options is available for practical customisation.
Available options:
Navigation & communication package
Production & position visualisation
Wedge piece
Swivel hose
Air conditioning operating cabin
Specifications
Configure your own
Key figures
Dredge performance
Pipe diameter

250 mm

Dredge production

1000 m³/h

Dredging depth

6 m

Swing width

19.1 m
Equipment
Cutter power

40 kW

Cutter diameter

950 mm

Fuel capacity

8.4 m³

Total installed power

254 kW
Dimensions
Length

19 m

Draught

0.9 m

Air draught

3.6 m

Total weight

30 t
Complete your fleet
Dredge package
To complete the dredging equipment required for your dredge job.
Kick-start your dredge job
Let's check what our dredger can add to your operation.