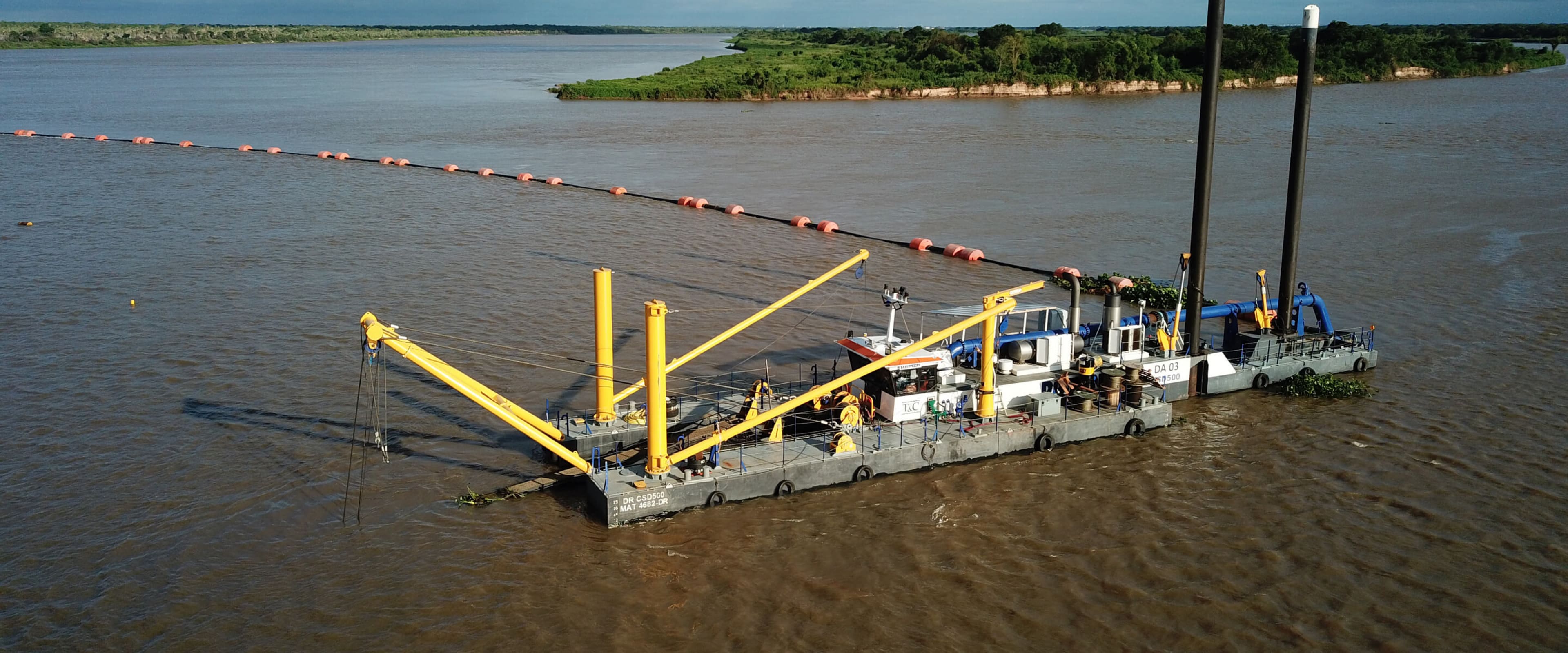 Cutter Suction Dredger CSD500
The powerful CSD500 has been designed for dredging compacted soils. Its powerful cutter unit and dredge pump ensure a continuously high dredged mixture production. The robustly constructed dismountable dredger can be transported by truck or train over land, or towed over waterways. The highly efficient dredger excels in land reclamation projects and the construction and maintenance of ports and harbours, navigation channels and mooring areas along quays. Available from stock, this versatile dredger will allow you to dredge at the lowest cost per m³.
Available options:
Spud carriage pontoon
Anchor booms
Increased dredging depth
Accommodation unit
Production & position visualisation
Specifications
Configure your own
Key figures
Dredge performance
Pipe diameter

500 mm

Dredge production

4000 m³/h

Dredging depth

14 m

Swing width

40 m
Equipment
Cutter power

180 kW

Cutter diameter

1625 mm

Fuel capacity

21.7 m³

Total installed power

954 kW
Dimensions
Length

38.5 m

Draught

1.05 m

Air draught

6.4 m

Total weight

140 t
Complete your fleet
Dredge package
To complete the dredging equipment required for your dredge job.
Kick-start your dredge job
Let's check what our dredger can add to your operation.