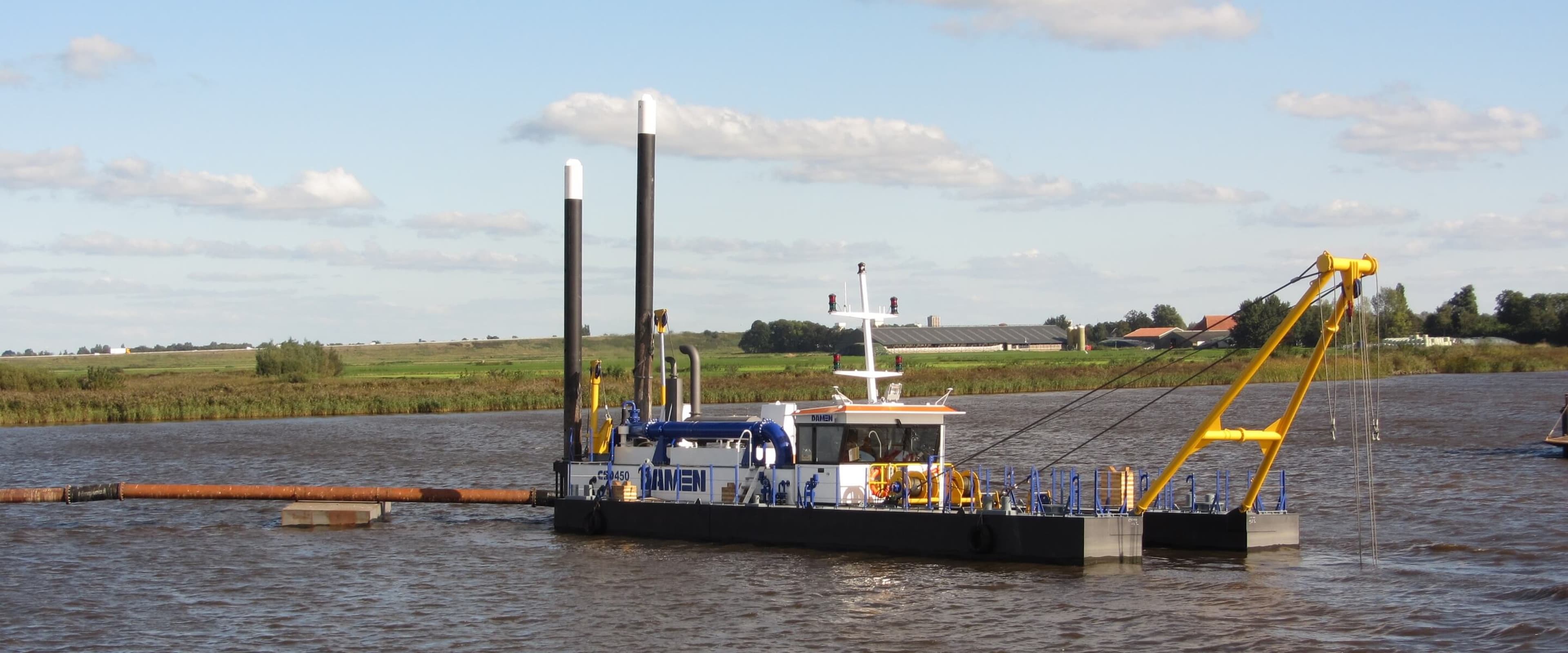 Cutter Suction Dredger CSD450
With an impressive dredging depth and a wide swing angle, the cutter suction dredger type CSD450 is an efficient addition to your fleet. The fully dismountable dredger is equipped with a high efficiency dredge pump and heavy-duty side wire winches. Its ample power allows all functions to operate simultaneously. The heavy steel plating of the pontoons showcase Damen quality standards. Options allow far fast and economical customisation.
Available options:
Spud carriage pontoon
Anchor booms
Increased dredging depth
Navigation & communication package
Production & position visualisation
Specifications
Configure your own
Key figures
Dredge performance
Pipe diameter

450 mm

Dredge production

3000 m³/h

Dredging depth

12 m

Swing width

34 m
Equipment
Cutter power

110 kW

Cutter diameter

1500 mm

Fuel capacity

18.1 m³

Total installed power

941 kW
Dimensions
Length

33 m

Draught

1 m

Air draught

6.1 m

Total weight

115 t
Complete your fleet
Dredge package
To complete the dredging equipment required for your dredge job.
Kick-start your dredge job
Let's check what our dredger can add to your operation.