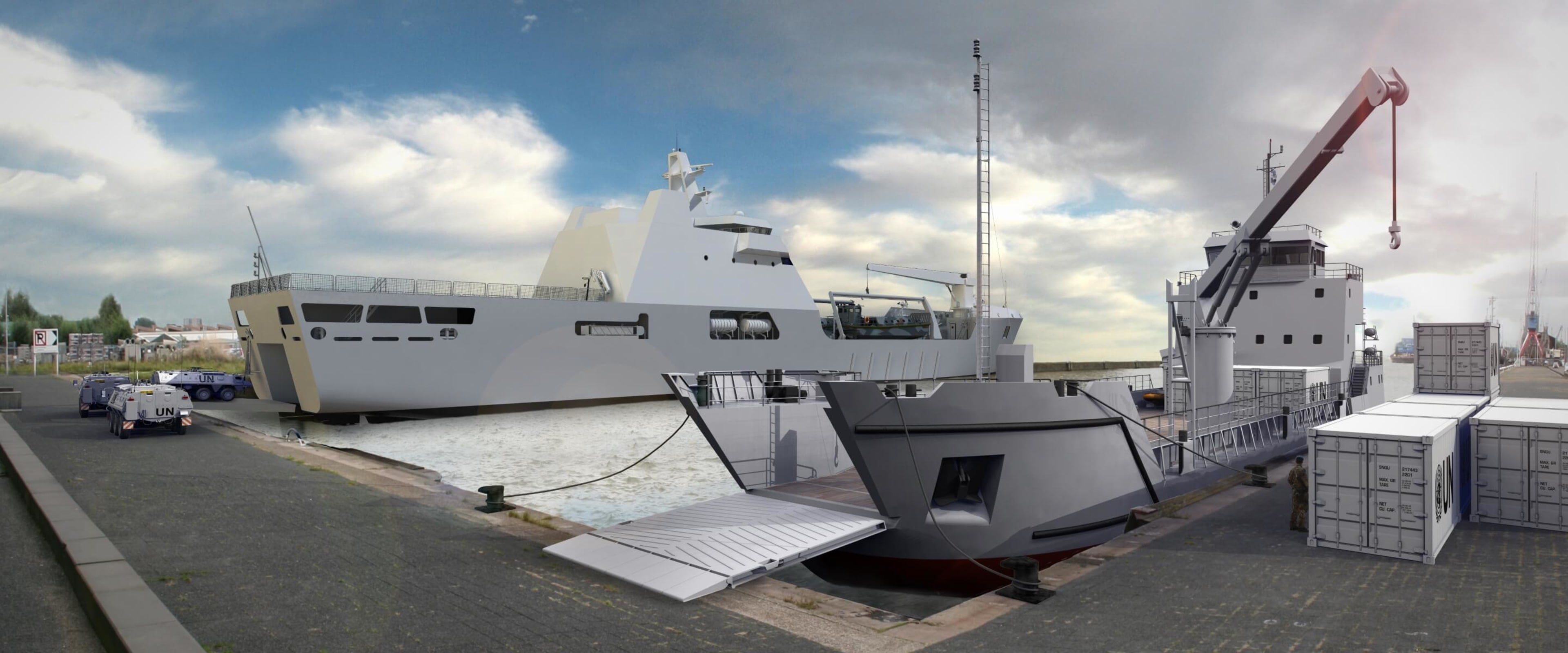 Landing Ship Transport LST 120
The Damen Landing Ship range provides access and support to shallow waters and small harbours. For military clients the LST provides amphibious capabilities. The vessel can be quickly deployed on a secured beach, and offers flexible arrangement of spaces, internal logistics and vital infrastructure.
Specifications
Key figures
Dimensions
Length

119 m

Breadth

16 m

Draft (m)

3,5-3,9 m

Deadweight

1400 - 2200 t
Capacity
Accommodation

18 persons (troops/EMF 378)

RoRo space

1500 m²

Speed

14.5 kn
Let us help you to suit your needs
Our landing ships flourish in specific jobs: amphibious operations, transport and logistics operations.